On July 16th, Karenjit Kaur: The Untold Story of Sunny Leone, Zee5's ambitious biopic was released to much anticipation. Directed by Aditya Datt and starring Sunny Leone in the titular role, the series chronicles the journey of Leone from a girl-next-door to a pornstar and then to a Bollywood actor.
Here is the trailer of Sunny Leoni's Biopic

Now it became a major Controversial Topic in India, the biopic has been heavily trolled on social media.
So disgusting, I'm vry shocked to hear dis news,wt great work did sunny Leone done,why her biopic,wt happens to d youth of India, our inspirations r Newton, Ramanujan, Sandip singh not sunny Leone. #SunnyLeoneBiopicOnZEE5

— Archana Bhalla (@ArchanaBhalla1) July 16, 2018
I'm so fed up of youth of this country

I've never seen Biopic of Ramanujan Trending on Social Media.

Seriously This youth deserves unemployment

— Prabhat Mishra (@iprabhat_mishra) July 16, 2018
It's Shocking to see a porn star becoming a celebrity. Not at all interested in watching this biopic.
#SunnyLeoneBiopicOnZEE5

— Ankit Sharma (@ankit2489786) July 16, 2018
Where were these people, with their moral codes and ethics, when Sanju shamelessly bragged that he has slept with 350 women?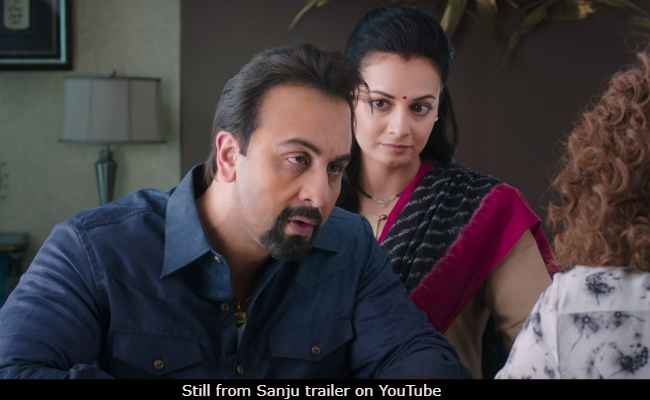 Why?
Just Because she has exercised her right to choose her profession as a Pornstar? Or She's a hardworking woman who has always stood by her decisions.?
Where were these people, with their moral codes and ethics, when Sanju shamelessly bragged that he has slept with 350 women?
#SunnyLeoneBiopicOnZEE5
If someman out on parole for long had claimed that he has slept with 305 women, yes well then a former porn actress can have her biopic! Morals and ethics only for women and doesn't apply for men?

— Josheba (@Joshebacardilya) July 16, 2018
People are hypocrites

they can't digest a biopic on pornstar

But will praise an actor on admitting he slept with 350 women.#SunnyLeoneBiopicOnZEE5
Hypocrisy is in our Blood

— 𝓐𝓴𝓪𝓷𝓼𝓱 𝓙𝓪𝓲𝓷 (@akanshjain2) July 16, 2018
However, this trolling isn't the only thing affecting Leone's biopic. The Delhi Sikh Gurdwara Management Committee (DSGMC) has objected to the use of 'Kaur' in the title of the film. According to TOI, DSGMC's general secretary Manjinder Singh Sirsa said, "To use it for the Shake of publicity stunt and depict the porn life of a celebrity is derogatory for Sikhs across the world."
He even wrote a letter to Essel Group Chairman Subhash Chandra, asking him to withdraw 'Kaur' from the title.
I vehemently oppose title of @SunnyLeone biopic series which is releasing on @ZEE5India tomorrow for the name 'Kaur' in its title hurts Sikh sentiments blatantly

Requesting @subhashchandra Ji, a man who hs grown amid North Indian culture to halt the series launch or change title pic.twitter.com/MgB5MtZfVG

— Manjinder S Sirsa (@mssirsa) July 15, 2018
Yo Yo Honey Singh can promote rape in his songs and still keep 'Singh' title but Delhi Sikh Gurudwara Management Committee says Sunny Leone biopic can't refer to 'Kaur' title because, you know, porn, chhi chhi! https://t.co/s6T7yVSm6s

— Kavita Krishnan (@kavita_krishnan) July 16, 2018
Not being a hypocrite,
Either I would go for sanju and #SunnyLeoneBiopicOnZEE5 both or I would rather dislike both.
Our India has so many other idols to make biopics on, which surely will motivate people than biopics druggist and porn stars.

Disagree?
Please ignore then.

— bhatakti aatma 👻🌚 (@jiya_paul2) July 17, 2018
The opposition to Sunny Leone's biopic shows just how much India values its questionable morals and ethics over individuals, especially in the case of women.