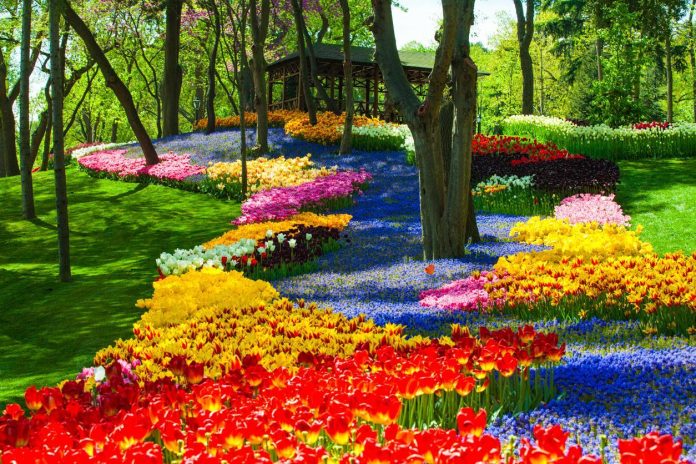 I'm sexy and I grow it! Whether you're a budding botanist, the next Charlie Dimmock, or in need of a gift for a garden-lover, you'll need the perfect present for gardening fanatics. With tons of gardening accessories and tools available – from garden decor ideas, garden toys, and even unkillable plant kits for the most lackadaisical botanical enthusiast, there are so many incredible options to choose from.
Need some help? No problem – 'lettuce' do our best to help you find the perfect gift for that green-thumbed someone in your life.
Gifts for Budding Gardeners
If you or someone you know would chuckle at all these greasy gardening puns, you'll be 'grown' away by the selection of personalised garden gifts for those with green thumbs and even greener gardens – and that includes folks looking to start their career in cultivation.
There are some amazing gift ideas out there to get you started, and a simple grow-your-own kit could appeal to those that wish to beautify a space with little effort and upkeep – no matter their age.
Starting with the tiny green-thumbed, a charming grow your own kit for kids is a great gift for little ones who wish to learn the joys of floriculture. For the more mature beginner, there are grow-your-own bonsai tree kits available, which will bring a little flair of the east as it grows from seed to a tree that fits in the palm of their hand – you could say it's a 'palm' tree.
In addition, even small spaces indoors or outdoors can benefit from vases and planters, like plant houses that would provide a stylish and modern home to your succulents and cacti.
Gifts for Gardening Professionals
Whether a hobbyist or an award-winning flower show extraordinaire, seasoned garden pros are the folks who just love to be outside in nature and know their rakes from their hoes. Naturally, for those that are just 'unbeleafable' in the garden, you could show them how much you care by bringing them a nice glass of iced tea every now and again.
If that's not enough, you can always go down the material route with a personalized garden tool set – one that incorporates a shovel, trowel, and fork. Alternatively, perhaps you could even order a customized garden sign so they can let everyone know who really did the hard work.
On the other hand, some say that the best gift you can give is the gift of knowledge, so maybe the latest and greatest book on modern gardening might be a top treat for a soil savant.
Gardening Gifts with Less Garden
Suppose you're just looking to give yourself or someone else a special gift that encompasses a love of gardening without tracking any mud across clean carpets. In that case, there are some extra special goodies out there that won't leave you reaching for the carpet cleaner.
For the man in your life that makes your heart skip a 'beet,' perhaps a sundial will work a charm, or for that potty plant lady you love, floral-themed chocolate is a heavenly idea – after all, unfortunately, chocolate doesn't grow on trees, so you'll have to buy your sweet-toothed garden lover their favorite floral delicious goodies.
Speaking of edible things that grow, if you're after some ideas that save a trip to the store and you happen to have some 'thyme' in the kitchen, there are plenty of adorable options for gifting, such as indoor table-top allotments that grow common kitchen herbs. Need something a little spicier? How about a grow your own chili kit? This hot number can up the ante and heat a meal through the power of plants in an instant!
Also Read: 5 Good habits to help you maintain a healthy lifestyle