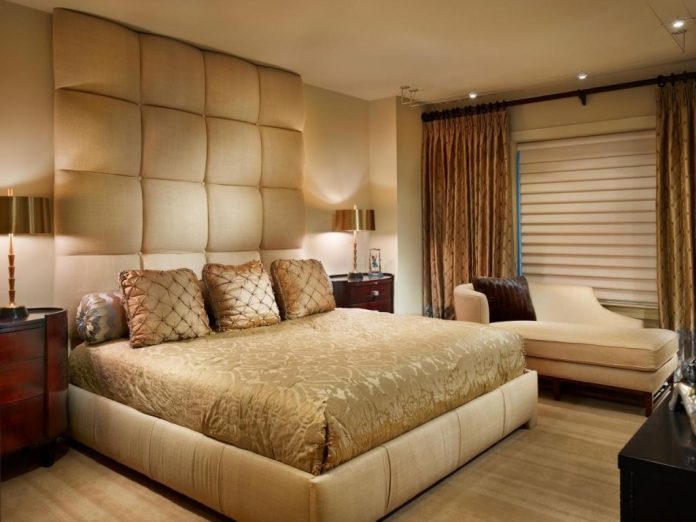 Your bedroom is the one place where you can truly relax and unwind, but often due to a lack of free time and sometimes not enough storage space in other areas of the home, you can find your bedroom becomes more of an office than a place to relax.
With this in mind, continue reading to discover some top ways to turn your bedroom into a peaceful and relaxing sanctuary.
Invest in a Quality Mattress
You may have heard about the science of mattress construction before in the past and understandably written it off as an unnecessary expense and waste of your time trying to find the right style of mattress to suit your body.
However, a quality mattress that has been designed to help any ailments, aches, or pain you may have can have a hugely positive effect on both the amount of sleep you get each night as well as the quality.
Install a Fireplace
In the summer months, where obviously a fireplace is pretty much not needed in the slightest, your new fireplace in the bedroom can serve as a beautiful focal point, and in the winter, you can save money on your central heating by using the fire when you are winding down.
Investing in a stunning fireplace from prestigious suppliers such as Stonewoods will transform the ambiance and general atmosphere of your bedroom and encourage you to relax and let your stresses of the day go.
Upgrade your Bedding
Once you have brought home a soft, comfortable, and carefully chosen mattress for your bed, it is then time to treat yourself to a couple of sets of brand-new bedding.
Pure cotton sheets are the best material for your body, regardless of your skin type or body shape. Cotton is also a brilliant fabric for regulating your body temperature while you sleep. Alternatively, silk sheets and bedding are also a sensible choice as the fabric will keep you warmer in the colder months and cooler in the hotter ones.
Ban Technology
Another incredibly effective way of making your bedroom feel and seem more of a relaxing sanctuary than an extension of your living room is to ban the use of any technology or gadgets, save for your morning alarm clock, from the space.
Using your smartphone, laptop, or another electronic device before you go to sleep can have many negative effects, not only on your quality and duration of sleep but also on your body and how you feel the following morning.
Go to Bed Earlier
Now your bedroom is a relaxing haven and oasis of calm, the final tip when wanting to improve your sleep and relax after a hard day is to make a conscious effort to go to bed much earlier.
Even if just for a couple of nights a week, spend time getting into your nightwear, pampering your skin, and lying in your new bed, relaxing your body and your mind before your sleep. You will soon notice the difference.
Also Read More: Ways to Show Off Your Summer Bod at the Beach