You would spend almost 12-15 hours every day in the most beautiful time in your house with your family members. After a hectic busy schedule of work, you come to your house with a fatigued, exhausted mind but when you start talking with your parents, partner, child you start to feel better. There's a phrase "Happiness begins at home". So, your house is the divine source of motivation to work extensively.
Nevertheless, if your present home is not satisfactory enough, if you don't get interested in what you are doing, if you feel demotivated to work then it's the right time to relocate.
There are certain gestures that will indicate that it is the perfect time to leave your current home and start a new journey of life. In this article, we are going to share how you can know it is time to relocate. Also, there's no need to get stressed about shift your household items as there are several Packers and Movers in Noida agencies who are well-experienced to help you relocate safely and in minimum time.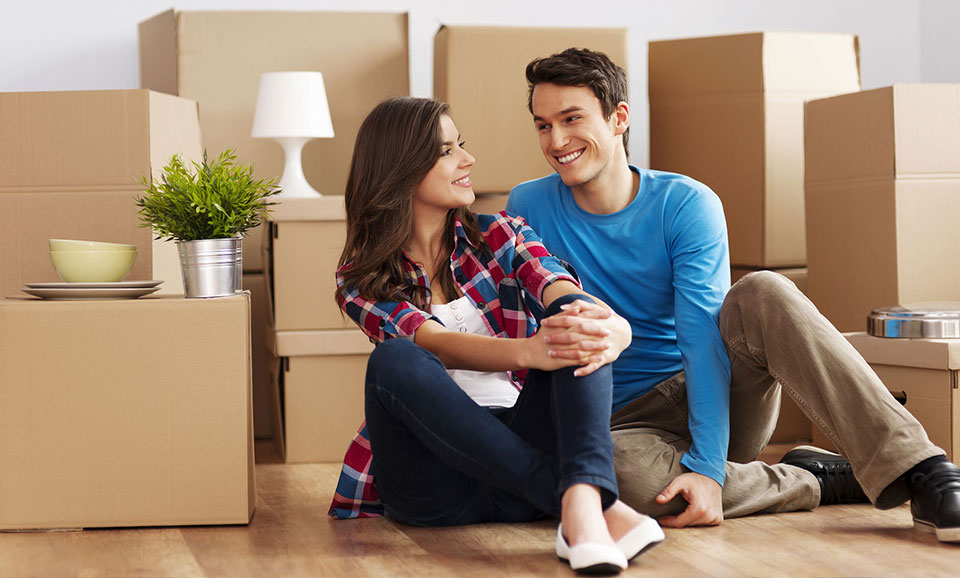 1)     Day to Day Commuting Problem:
If you have to travel quite a lot to fulfill your basic daily requirements, then it is a waste of time. If you have to travel a long distance for work, buying grocery & other daily requirements like medicines, hospital, banks etc., you will not only be spending more money for fuel but also time in which you could have taken care of your health. In this case, shifting your old house and going closer to your office will be a far better choice for you.
2)     Huge Maintenance Cost:
If you are living in a house in which you have to invest a lot of money to make it repair or to maintain it, then you can think of relocation. A quite old house needs to get repaired frequently and to keep this house in proper condition you have to put your hard-earned money. On the other hand, if you are currently living in a multistoried apartment let say in NYC that will cost you quite more for maintenance and security. In that case also, you can relocate in a little less expensive house and save some extra money.
3)     Space Problem in The Current House:
It is one of the most cardinal conditions to consider about relocation. If you are a bachelor and currently residing in a huge flat, that is a complete waste of money as most of the free spaces are not getting used. So, moving to a small house on the basis of your requirements will be a better option for you. Similarly, if you are married and going to be a father/mother soon then you need more space for your baby and storing products related to newborn baby and to have a more assembled workspace for your family. Moving to a large spacious house will be an excellent decision for you.
4)     Improvement or Deterioration of Financial Situation:
Relocation of current residence directly proportional to your financial stability. If you have recently set foot in a comparatively better financial condition due to getting into a high paying job, promotion, large scale sales margin, family hereditament then you can definitely think of moving to a more noteworthy locality. On the other hand, if your financial condition gets decreased due to losing job, fraud or any other unfortunate causes, then you have to downgrade in respect of your lifestyle and you have to move into a less expensive house.
5)     Ready for an Upgrade or Desire of Being a Homeowner:
If your financial condition has increased, you can expect to upgrade to a new house with all contemporary utilities. You can also revamp your old house, add a modular kitchen, set a swimming pool, gym, all fancy staff but it will be more costly. It is harder to renovate an old house than building a new one. Correspondingly if you are always thinking of becoming a homeowner of modern, fancy, spacious house, then you can build your own house of dreams. With your savings for many years, you can build a modern residence. Investing your money in a house will safeguard your future as it is an asset for your family.
6)     Environment & Culture of Neighborhood/Society:
If you are currently living in an area near to the roads, slums or unhealthy area, crowded community then you have to face noise pollution, dust and air pollution. If you feel any changes in the behavior of your neighbors like they are not friendly, creating disturbances then it is difficult to live in that area. You should immediately move into a new calm, peaceful area.
7)     Craving to Start A Fresh New Life:
Last but not the least, if you are getting exhausted from doing the same routine work, you will have a yearning for fresh air, greenery, and a new calm environment. For living long in a metropolitan city, it's a very inherent desire to proceed far away from the traffic jams, noise, dust pollution of the city to enjoy a life closer to nature.
No matter where you relocate your house, you will feel refreshed in a new peaceful environment. People have multiple reasons to move to a new place but whether the reason is the signs/indications are almost similar.
After reading this article, you must have identified the reason why you are thinking of relocation. So, the next step will be finding a peaceful environment where you will find friendly neighbors. Hiring movers and packers Kolkata is better than self-moving because you can't move your household items in a place far away from your current location by yourself as you don't have the proper knowledge and prior experience. If you are shifting in a comparatively closer location with respect to your current residence, in that case also hiringPackers and Moversis the best choice as you can get injury during household items shifting and your goods can be damaged too due to any mistakes. So, you can be relaxed and focus on your life.