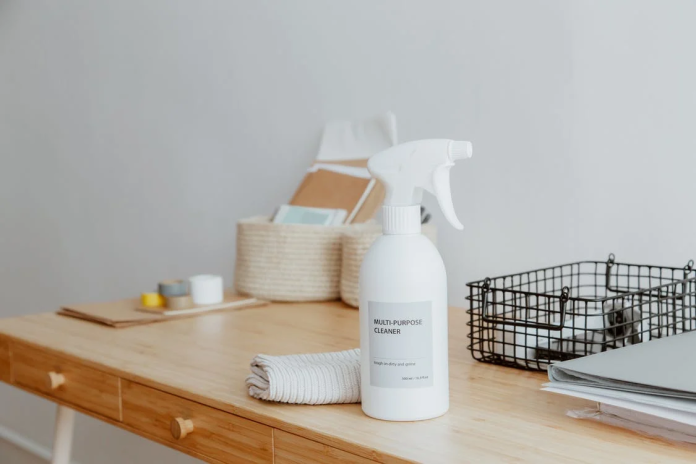 Having a clean work environment has always been important, especially during flu season, but the need for cleanliness has increased since COVID-19 arrived on our shores. Restrictions, lockdowns, and forced business closures have all been imposed as a result of the virus. Many business owners are feeling the strain as a result of a long list of cleaning requirements that are required in order for the doors to open.
Nobody knows commercial cleaning like Luce Office, the commercial cleaning expert with years of experience cleaning everything from offices to major shopping malls and aged care facilities. As the pandemic has progressed, so have cleaning companies, with the most up-to-date disinfectant products, sterile cleaning technology, and professional cleaning practices that ensure germs have nowhere to hide in your office.
Fast forward nearly two years, and these events have become the new normal. Face masks are no longer shocking to see, and businesses are opening and adapting with the knowledge that this virus isn't going away anytime soon. Understanding how the virus is transmitted and how you as a business can combat the spread is an essential part of living through a pandemic and eventually seeing it end.
You may have heard COVID-19 referred to as Coronavirus Disease, Novel Coronavirus, New Coronavirus, or SARS-COV-2, but all of these terms refer to the same coronavirus strain that affects the respiratory system. Coughing, shortness of breath, fever, muscle pain, and a distinct loss of taste or smell are the most common COVID-19 symptoms. Patients with more severe cases develop gastrointestinal problems as well as blood clots, strokes, unusual rashes, and even death.
COVID-19 has no specific treatment, and doctors and infectious disease experts are learning more about the virus in real-time. During their infectious period, some people have no symptoms at all, which is what makes the virus so dangerous and easily spread. Due to the rapid spread of the disease from asymptomatic carriers, any place where people normally come together, like the office, becomes a risk. If this is your company, it is your responsibility to ensure that surfaces are disinfected, gathering areas are spaced out, and regular deep cleanings are performed to avoid the devastating situation of an outbreak.
It is critical to be informed as an employer, manager, or business owner. One of the best resources is the Luce Office, which lists a plethora of cleaning requirements for a variety of industries and thoroughly answers cleaning and COVID-19 questions. Our cleaners are well-versed in these regulations and adhere to them to the letter to ensure that your business meets all expectations and avoids unnecessary and potentially costly closures
Make Your Office COVID-Safe through Hiring Office Cleaning Company
COVID-19 is spread by microscopic droplets, which are spread by laughing, speaking, or breathing. We all produce fluid droplets that can harbor a wide range of pathogens and viruses. The virus can spread when these droplets come into contact with someone else's mouth, nose, or eyes. This coronavirus strain can spread through even finer breath aerosols, lingering in the air for longer and traveling further than typical droplets. Though scientists and experts have already figured out how and why this happens, the best precautions are social distancing, protective gear like face masks or gloves, and staying home when sick. People can be infectious without showing symptoms for up to 14 days, allowing them to go about their daily lives and infect others, without knowing it.
The risk factor for businesses like daycare centers, aged care facilities, crowded offices, shopping malls, and schools is that people can do everything right and still spread the disease. By hiring professional office cleaners, you'll be adding an important line of defense to keep your company COVID-free while also reaping the other benefits of a clean and sanitized workplace.
Cleaning your office is important not only to make it look great, but also to keep it safe for everyone to work in and enjoy. Cleaning professionals are ready to bring the best to your business and assist you in combating COVID-19. Cleaners will bring the necessary experience and equipment to combat the issue, allowing you to focus on keeping your office running smoothly. You can rest assured that office cleaning companies are doing everything possible to protect your employees and keep your office running smoothly with regularly scheduled cleanings by equipped cleaners who work with meticulous attention to detail, high-quality training, and a wealth of experience.
Read More: How to Live a Healthier Life