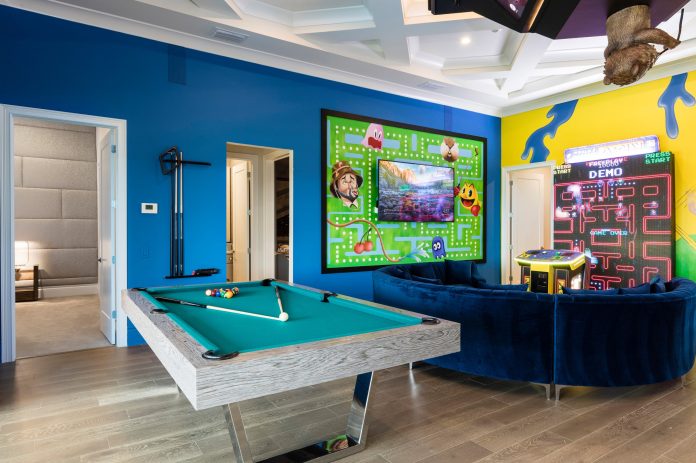 Thanks to the popularity of streaming services that give people across the world access to music and other entertainment at the press of a button, entertaining at home has never been easier or more fun. But, before you invite the neighborhood over for a Saturday night party, make sure your home is kitted out to provide the best possible party experience, with all the comforts of home.
Get Creative with Your Seating
Throwing a party can be a great way to meet new people, so be sure you have enough seating to cater to everyone on your guest list. When you're looking into furniture for your entertainment area, a bit of creativity can go a long way. Bean bag chairs are a great option for entertainment areas as not only are they comfortable to sit on, but they can be stacked in a corner when not in use. Custom bean bags are a great way to add character to a space, and they come in a range of shapes, sizes, and styles, so check them out when looking into adding a personal touch to your room. Another option would be wrap-around bench-style seating, which can create flow in a room. Closing off the bottoms of the benches to create storage areas underneath will give you more space to stash away things like chair covers or extra throw cushions.
Create an Indoor-Outdoor Experience
Rooms that are adjacent to an outdoor space, or rooms that open out into the garden, offer great opportunities to expand the entertainment space you have with an indoor-outdoor setup. Not only will you have more space to entertain, but this kind of setup opens you up to other kinds of activities that you may not be able to do in a solely indoor setup. If your room opens out into the garden, consider installing a small patio with a roof or some sort of cover, so you are not limited to using the space when the sun is shining. When decorating the space, try and stick with a theme in both areas to create a feeling of connection and flow.
Enhance the Space with the Right Equipment
No entertainment area is complete without some kind of entertainment equipment. Built-in surround sound systems that can pump music into multiple rooms at once are a great way to keep the music flowing, but a few well-placed smart speakers can serve the same purpose for a fraction of the price. A short-throw projector is another great buy if you're looking to turn your entertainment spot into a movie nook. Thanks to improvements in technology, these devices are more affordable than ever. Because of their small size and portability, they can also be easily packed away when not in use.
Creating the perfect entertainment area in your home takes a bit of planning, but the effort will be well worth it when your guests walk away having had a great experience. If your budget is your limiting factor, then you can always upgrade your room in stages. Start with your bare essentials and add as you can afford to, and soon you'll have the entertainment area of your dreams. 
Also Read More: How to create the ultimate video game room in your home