It is hard to judge what's fake and what's real. The technology is getting vast day by day. The photographs that we see nowadays in magazines, newspapers or social media are edited with some or the other software. It is so hard to understand the reality these days. Some of the people doesn't want to follow the league and wanted to be an eye opener for people. They were sick of seeing overly air-brushed photos.
There are two plus-size beauties, Diana Sirokai and Callie Thrope, who got clicked by the professional photographer Karizza  to let people know how photo-editing goes to next level. Karizza clicked Diana and Callie, and did some extreme editing to the picture.
"I have to say we look Amazing both ways", Diana wrote on her Instagram post. "The purpose of this was to show you all how magazines and the media take editing to a different level. Models and celebrities do not even look like themselves. We live in such a fake world it's time to bring real back. Own who you are and slay!"
Have a look at these images-
More info: Diana's Instagram | Callie's Instagram 
Callie On The Left And Diana On The Right, Decided To Become Open Our Eyes!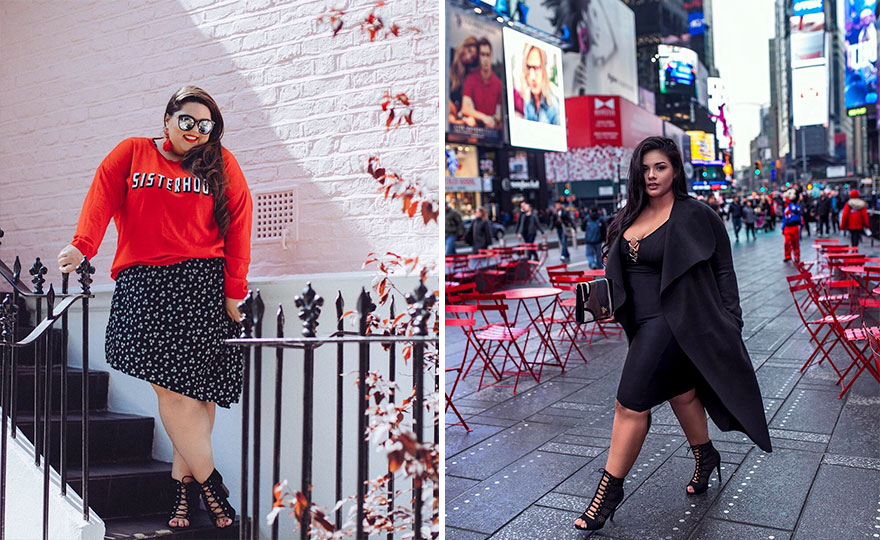 They asked the photographer to make them look slim and in the same post, they showed the original image encouraging people to "Own who you are and slay"
This is not the first time that they taught us to love who we actually are..Last month Diana posted photo of her body next to Kim Kardashian with an empowering note – "We are both women with different bodies"
Beauty Comes In All Shapes And Sizes!
"It's no wonder women are laden with insecurities. For years we have been subjected to perfect airbrushed and often altered images across the media," Callie wrote earlier this month. "I think @dianasirokai and I look perfect just as we are . . . We want to show women that it's okay to look 'normal' to have cellulite, stretch marks and tummies that aren't flat and toned."
We Love Plus Size Models!