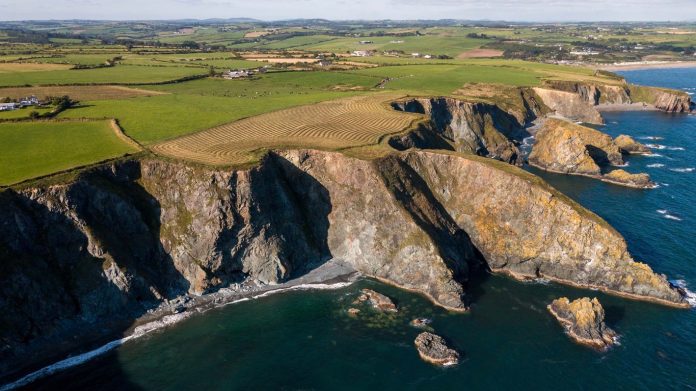 Are you looking for an adventure and ready to explore the Gold Coast? Look no further! The Gold Coasts is home to many hidden gems, which are perfect for exploring after your move to this beautiful part of Australia, and if you are not yet convinced about booking in your removalists Gold Coast company and moving to the Gold Coast. We hope that changes by the end of the article, from stunning natural wonders to unique culinary delights, we've got you covered.
Natural Wonders: The Best Hidden Beaches and Waterfalls on the Gold Coasts
The Gold Coast is famous for its stunning beaches, but did you know that there are some hidden beaches that are just as beautiful and less crowded? If you're looking for a quieter spot to sunbathe or surf, head to Tallebudgera Creek, Burleigh Heads Beach, or Currumbin Beach. These hidden gems are perfect for a relaxing day on the sand with your family or friends.
If you're looking for something more adventurous, check out some of Gold Coast's hidden waterfalls. One of the best in Twin Falls, located in Springbrook National Park. The walk to the waterfall is only 1.4 kilometers, and it's an easy hike suitable for all ages. The waterfall is absolutely stunning and a great spot for a picnic or to take a refreshing swim.
Culinary Delights: Discovering the Hidden Gems of the Gold Coast's Food Scene
The Gold Coast is home to a diverse range of restaurants and cafes, and there are some hidden gems that you won't want to miss. If you're looking for a delicious breakfast spot, head to Elk Espresso in Broadbeach. Their pancakes and breakfast bowls are to die for, and the coffee is always top-notch.
For lunch or dinner, check out Baskk at Kirra Point. This beachfront restaurant serves up some of the best seafood on the coast, with dishes like crispy skin barramundi and seafood paella. And for something truly unique, head to Binna Burra Tea House, nestled in the Lamington National Park. This hidden gem is a bit of a trek, but it's worth it for the stunning views and delicious high tea.
Off-the-Beaten-Path: Unique and Quirky Attractions to Visit on the Gold Coasts
If you're looking for something a bit different, the Gold Coast has plenty of unique and quirky attractions to explore. One of the most unusual is the Glow Worm Caves at Tamborine Mountain. This underground cave system is home to thousands of glowing worms, creating a magical and unforgettable experience.
For something more interactive, check out the Escape Hunt Experience in Southport. This immersive adventure game puts you and your friends in a themed room, where you have to solve puzzles and clues to escape before time runs out.
Culture and History: Exploring the Gold Coast's Hidden Museums and Heritage Sites
The Gold Coast may be known for its beaches and theme parks, but it also has a rich cultural and historical heritage. The Arts Centre Gold Coast in Surfers Paradise is a must-visit, with a rotating selection of exhibitions, performances, and events. And for something truly unique, check out the Australian Outback Spectacular, a live show that tells the story of Australia's pioneering spirit and history.
If you're interested in the local history, head to the Gold Coast Historical Museum in Bundall. This small museum is packed with interesting artifacts and exhibits that tell the story of the region's past, from Aboriginal culture to early European settlement.
Outdoor Adventures: The Best Hidden Hiking Trails and Parks on the Gold Coasts
Finally, if you're an outdoor enthusiast, the Gold Coast has plenty of hidden hiking trails and parks to explore. One of the best is the Coombabah Lakelands Conservation Area, a wetland reserve with boardwalks and trails that are perfect for birdwatching and wildlife spotting.
For a more challenging hike, head to Mount Warning. The summit offers breathtaking views of the Gold Coast and is the perfect spot for a sunrise hike. It's a steep climb, but the stunning scenery is well worth the effort.
Another hidden gem for outdoor enthusiasts is the Hinze Dam, located in the Gold Coast hinterland. This massive reservoir is surrounded by beautiful walking trails and offers stunning views of the surrounding mountains. It's a great spot for a picnic, a hike, or a relaxing day of fishing.
Finally, the Gold Coast is packed with hidden gems that are just waiting to be explored. If you haven't yet found a mover, you can use an easy mover's comparison site to find movers. After you move to the Gold Coast and start witnessing the stunning natural wonders, and experience the unique culinary delights, you'll be asking, 'Why you just didn't move earlier?'
Also Read More: WHAT IS THE VALIDITY OF E-VISA FOR TRAVEL TO TURKEY?