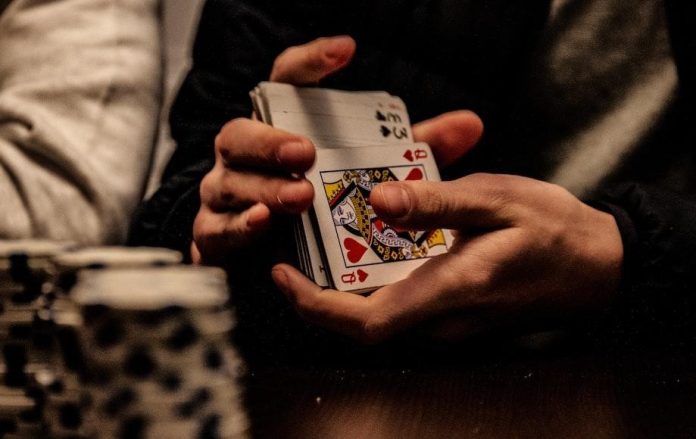 Online poker isn't always easy to master, and there's a lot of hype surrounding the game. So, does online poker really live up to the hype?
It seems as if poker is everywhere these days. The game has become so popular that many have tried it at least once. This article will look at why you should play poker online and see if it's worth your time learning the poker rules if you're just starting.
What is poker, and how does online poker work?
Poker is a card game that has been around for centuries. People can play the game with anywhere from two to ten players, and the competition aims to make the best hand possible using the cards the players are dealt. You can play poker in several ways, but Texas Holdem is the most popular version. Each player is dealt two cards in this game, and five community cards are placed in the middle of the table. Players can then use any combination of their cards and the community cards to make the best hand possible. The game is won by either having the best hand at the end of the final betting round or forcing all other players to fold by betting aggressively. Poker is a simple game to learn, but it takes a lifetime to master.
Online poker is poker played over the Internet. It is similar to traditional poker in terms of gameplay, but there are some important differences. For example, online poker does not require players to be physically present in the same room, and it does not use physical cards or chips. Instead, players use virtual cards and chips that are displayed on their computer screens.
To play free online poker, you first need to create an account with a poker site. Once you have done this, you will be given a username and password. You will then be able to log in to your account and start playing.
Most online poker sites offer a variety of different free poker games, including Texas Hold'em or Omaha. In addition, many sites also offer tournaments in which players can compete for prizes.
When you are playing online poker, you will be matched up against other players from around the world who are also logged in to the same site. The object of the game is to make the best hand possible, and then to bet or raise your opponents accordingly.
If you are new to online poker, it is important to read the rules of the game before you start playing. Additionally, it is a good idea to practice with play money before you use real money. This way, you can get a feel for how the game works and learn some basic strategy.
The pros of playing online poker
There are many benefits to playing online poker. One of the main benefits is that it is convenient. You can play from the comfort of your home, and you don't have to travel to a casino.
Another benefit of playing online poker is that you can play for lower stakes than in a traditional casino. This means that you can take less risk and still have fun.
Finally, playing online poker gives you the opportunity to meet new people from all over the world. You can chat with them and learn about their cultures and backgrounds. This can be a great way to make new friends.
Online Poker a Tool
As online poker continues to grow in popularity, more and more professional players are turning to the internet to hone their skills. Online poker provides a convenient and affordable way to play against some of the best players in the world, and with the help of modern technology, players can now get better at faster rates than ever before.
One of the biggest advantages of playing online poker is the ability to multi-table. Multi-tabling is when a player plays multiple tables at the same time. This allows players to get in more hands per hour, which in turn gives them more opportunities to practice and improve their game.
Another big advantage of online poker is that it offers a wide variety of games and formats to choose from. There are cash games and tournaments available around the clock, so players can always find a game that suits their skill level and bankroll.
Lastly, online poker is a great way to build up a bankroll. With the help of bonuses and promotions, players can start with a small bankroll and gradually build it up over time. This gives them the opportunity to try out different games and strategies without having to risk too much of their own money.
Online Poker has a Heads-up Display (HUD)
A HUD is a software program that displays information about your opponents on your computer screen while you are playing online poker. A HUD can help show your opponents betting patterns, and other important information. A head-up display shows you information about your own hand, including the strength of your hand and the odds of winning.
You can use a HUD and head-up display together or separately. If you use them together, you can get more information about your opponents. If you use them separately, you can focus on your own hand and make better decisions.
Online Poker is a great way to practice and have fun
Poker is one of the most popular card games in the world, and for a good reason. Poker rules are simple yet it is considered as a complex game that takes strategy, skill, and luck to win. So, what are you waiting for? Sign up with GGPoker today and see why online poker is such a hit!
Also Read More: The ultimate guide on spending your first jackpot