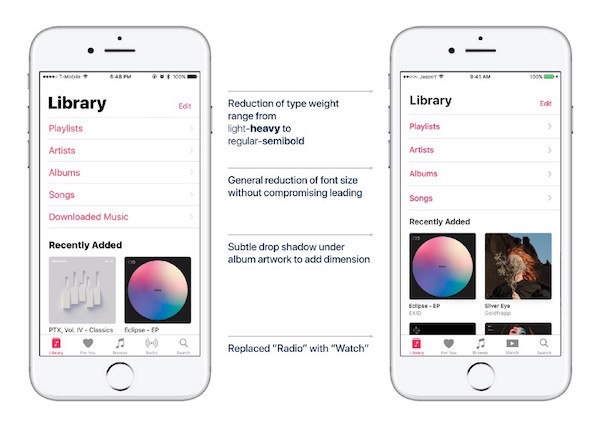 Considering self-taught visual designer Jason Yuan had no prior knowledge in Principle, and could barely edit blend modes in Sketch, you'll have to hand it to the creative for accomplishing this unsolicited overhaul of the Apple Music app that addresses key UI/UX issues.
Earlier this year, the junior theatre major at Northwestern University applied and interviewed for a graphic design internship with Apple Music. Unfortunately, Yuan was turned down for the role via a "very kind letter stating that although they liked [his] work, they wanted to see more growth and training."
Instead of feeling down in the dumps, Yuan decided to carve out an opportunity from this supposed "failure" and embark on a three-month journey to create what he calls "the iOS app that Apple Music deserves."
In a lengthy, albeit worth perusing, nine-minute read on Medium, Yuan details the app's overhaul, which he approached in three steps: core experience; brand identity; visual interface.
"[This] was an opportunity to really dig my teeth into UX research and design, an excuse to spend way too much time on Sketch and Principle, a reason to bore everyone around me with my notebook of crudely drawn wireframes."
Yuan's passion for, as well as experience in music and theatre, influenced his redesign that marries tunes with technology.
Below are highlights from Yuan's refurbishment of the app. For an in-depth explanation on the designer's suggested alterations for a new and improved Apple Music, click here.
Core Experience: Music Discovery

"If you hear something you like, add it to your library."
Recognizing that Apple Music is, by default, catered mainly for hoarders—open the app and you'll be greeted by the description above—Yuan created the 'Sampler', a tool aimed to bridge the gap between misers and nomads.
"[Users] who are picky about what goes into their library would also be more reluctant to sit through an entire playlist full of new music. A better experience would be presenting snippets — or samples — of curations that gives the user just enough information to decide whether or not to add it into their library and weekly playlist."
"Upon entering the 'Sampler', the user is presented with a series of artist headshots that correspond to a curated song. The user can tap and hold to preview 15 seconds of each song, before swiping up to reject the song or swiping down to add the song to their library."
Brand Identity
"During my internship at Sony Music, I learned that a brand's visual presence in a streaming service must be recognizable yet invisible at the same time," explains Yuan.
Compared to Spotify's unified look, Apple Music's visual identity is all over the place with an amalgamation of symbols, 3D typography, and monochromatic photography.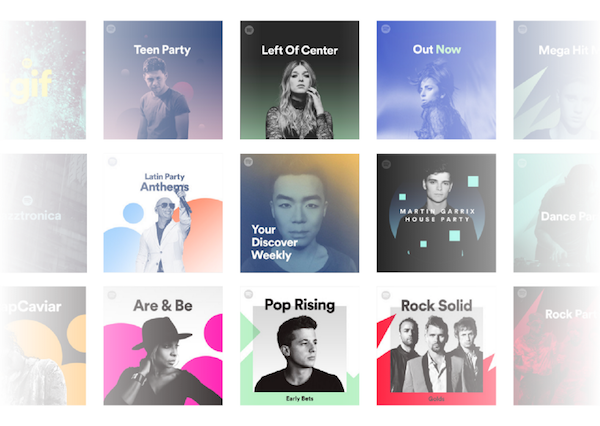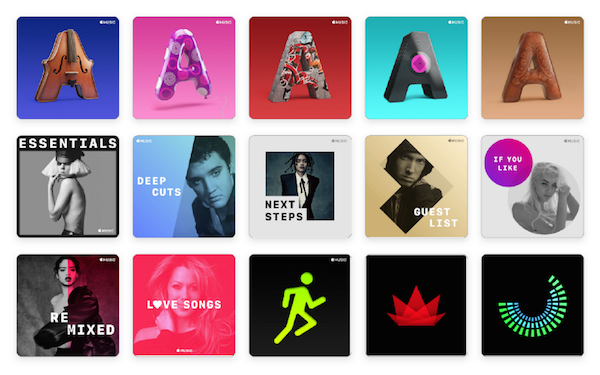 "Album Artwork should be treated as part of the UI, and not a stand-alone visual component."
Using this principle, Yuan recreated the artworks for 'Artist Spotlights', 'Curated Playlists', and 'Core Playlists' for a more consistent look and feel.


The artists' headshots sit within circular motifs, in a limited color palette of blue, violet, and red, to synchronize with the Apple Music icon.


Yuan updates the centered graphics for some of the 'Core Playlists' with the same typography used in 'Artist Spotlights' and 'Curated Playlists'.
Visual Interface
Modifications to the visual interface cover multiple facets: general improvements; library; 'For You'; browse; watch; search; now playing.
Two noteworthy improvements highlighted here include changes made to 'Search' and 'Now Playing'.
Search
As of now, the app only allows you to search either in Apple Music or your library. Yuan recommends fusing the two into one general 'search' and have the results displayed by the user's library first, followed by relevant information found on Apple Music.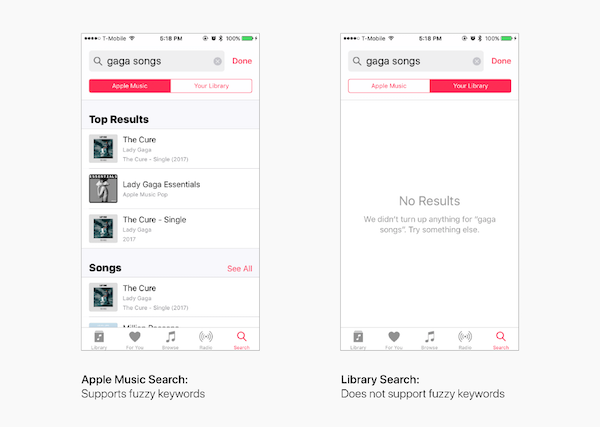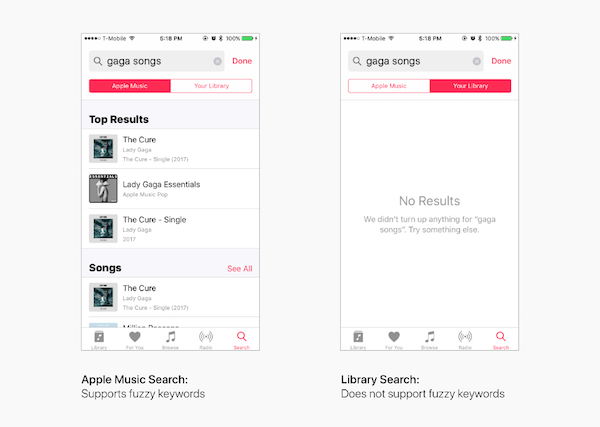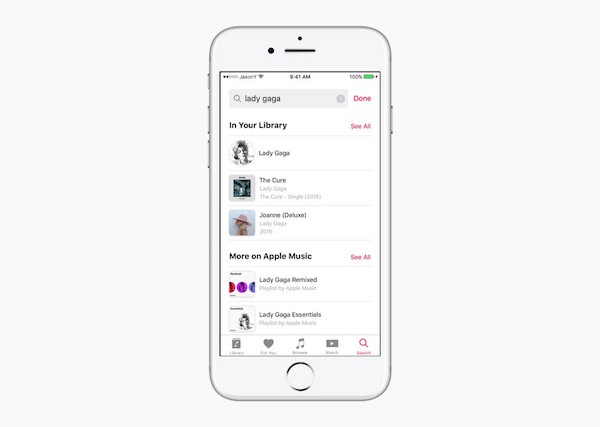 Now Playing
'Loving' or 'Disliking' a song is made easier by incorporating the familiar 'double tap' gesture. Currently, the 'Love' and 'Dislike' buttons sit inconveniently in a separate menu—a hidden feature that Yuan feels creates a "tedious process that trivializes its impact."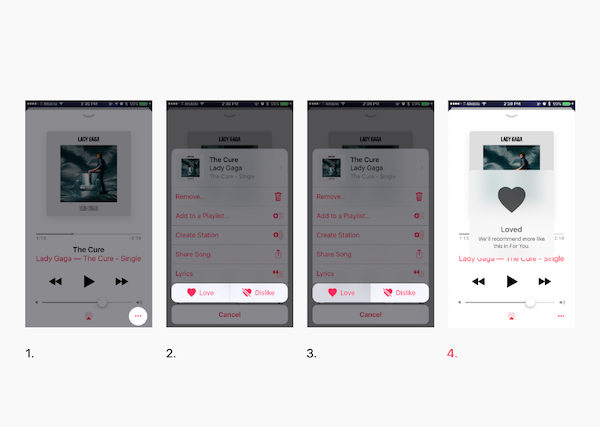 For more on Yuan's redesign of the Apple Music app, click here