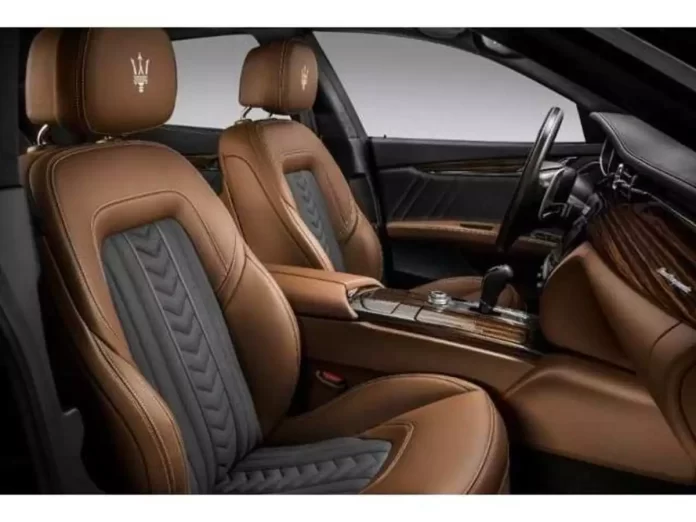 Whether you want to keep your car's interior in great shape for years to come or are looking for a cool way to customize the inside of your ride, choosing custom seat covers is the way to go. Here's what you need to know in order to buy the best seat covers for your vehicle.
Protect Your Seats
While you may expect the outside of your car to take a beating from exposure to the elements and road conditions, it's easy to overlook how much wear and tear your vehicle's interior is subjected to. Your seats are particularly vulnerable to damage over time, with every dog claw, coffee spill, and day spent in the blaring sun taking its toll on what was once flawless factory fabric.
Protect your seats from virtually any type of damage with covers custom-fitted to the make, model, and trim line of your vehicle. Beneath snug covers your seats will remain pristine, even on days when you accidentally leave the window cracked during a rain shower or your toddler dumps out his lunchbox on the backseat.
Style Your Interior
Your car is an extension of your personality, and making your ride uniquely your own goes beyond your paint job and vanity plate. Adding seat covers to your car not only protects your interior from damage, but it also serves to customize the inside of your car to reflect your sense of style.
Many automobile manufacturers offer standardized combinations when it comes to paint and fabric color choices, limiting your opportunities to create a look of your own. With custom seat covers, you'll have a much wider range of colors and patterns to choose from, allowing you to create a one-of-a-kind interior. From rugged camouflage to tropical floral prints to understated charcoal tone-on-tone designs, there's a custom seat cover look for every taste.
Choose the Perfect Fabric
The fabric you choose for your custom car seats is the perfect opportunity to marry form and function. Each option has a distinctive look and provides its own set of protective benefits.
If you opt for a neoprene seat cover, which is made from the same material as surfing wetsuits, you'll get excellent protection from spills and liquid damage. They won't stain or hold odors, their fit is sleek and snug, and they come in dozens of hues and patterns.
Leather or leatherette covers are durable and offer a touch of luxury, while canvas covers come in sophisticated solids or snappy patterns and are machine-washable for easy care. Regardless of which fabric you favor, there's an ideal choice for any taste or lifestyle. Best of all, you can swap out your seat covers and get a fresh look whenever you choose!
Now that you know what your options are when choosing your custom seat covers, it's time to visit an online specialist in auto accessories to pick out the perfect ones for your car. Just have your vehicle details handy, and in no time, your awesome new seat covers will be on their way!
Also Read More: Unblock your bajaj finserv EMI network card in 2 ways; Read