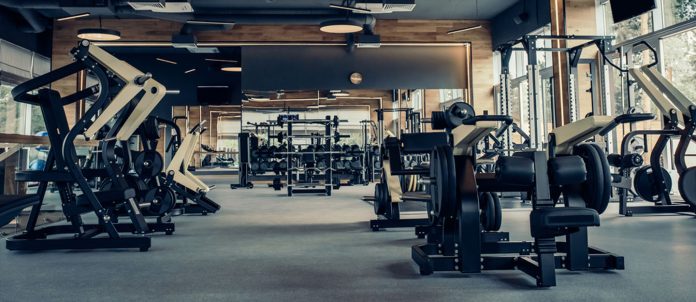 For those looking to get in shape and stay healthy, Dubai is home to some of the world's best gyms and fitness centers. With its wealth of facilities, professional advice, and modern equipment, Dubai has become a hub for athletes and gym-goers. From exclusive multi-level clubs with personal trainers to state-of-the-art machines with virtual workout classes – there's something for everyone!
To help you find your perfect fit, we've compiled a list of our top 5 gyms in Dubai that offer everything from cardio training to strength building. Whether new to working out or an experienced athlete, these five gyms have all the amenities needed to achieve your fitness goals. So let's look at the best places to exercise in this bustling city!
Stretch.com: The Ultimate Gym & Wellness Center
Located in the heart of Dubai, Stretch.com is quickly becoming known as one of the ultimate gyms in Dubai. By offering a variety of equipment and classes from experienced professionals, individuals can create personalized workout plans and reach their fitness goals.
But Stretch.com doesn't just stop there. Featuring services such as conditioning therapy, relaxation and stretching classes, energy work, counseling, and other wellness programs, they provide an innovative approach to looking after one's overall health and well-being.
With its integrated community environment and range of options, it's clear why so many people are turning to Stretch.com for their well-being needs.
Gold's Gym: A Multi-Level Facility with Personal Trainers
Located in four different places across the UAE, Gold's Gym is a multi-level facility where members can benefit from the extensive amenities the gym has to offer. In addition to equipment, classes, and other activities, those who register at Gold's Gym can use their trainers and nutritionists, all of whom hold diplomas in well-being and sports science.
Furthermore, their knowledgeable staff is highly motivated to help members reach their health and fitness goals through customized training plans tailored to individuals' lifestyles. Ultimately, Gold's Gym will allow members to work out in an encouraging environment that encourages physical activity as part of a healthy lifestyle.
Fitness First: State-of-the-Art Machines with Virtual Workout Classes
Fitness First in Dubai is renowned for its selection of state-of-the-art machines and an unrivaled range of virtual workouts. In addition, the facility caters to individual and group classes, allowing you to exercise with the guidance of a personal instructor or friends. With a variety of classes and membership packages available, from Pilates to boot camps, there's something for everyone.
In addition, the gym offers an attentive staff and industry-certified trainers who are committed to providing you with a customized experience for your tailored fitness goals. Fitness First also provides nutritional coaching, advice, and access to their rewards program, so you can improve your health and get rewarded in the process.
City Walk Health Club & Spa: An All-Inclusive Wellness Center
City Walk Health Club & Spa is Dubai's premier wellness center for mind and body. Located between Burj Khalifa and The Dubai Mall, this luxurious spa is committed to providing the highest level of care and comfort to guests seeking a revitalizing experience. The Club combines the most up-to-date technologies with traditional elements of ancient healing practices to offer a unique selection of treatments, therapies, massages, and facials tailored to every individual's needs.
They also have extensive fitness facilities, an array of high-end amenities, and bespoke hospitality services, all within the comfortingly stylish interiors. City Walk Health Club & Spa is your one-stop destination for an exclusive escape into holistic well-being like no other.
The Warehouse Gym: An Affordable Option for Beginners and Pros Alike
The Warehouse Gym in Dubai offers an effective and affordable fitness experience for both beginners and pros alike. With a range of services designed to cater to all levels of expertise, a gym is a great option for everyone looking to improve their physical health.
From state-of-the-art machines designed to help its members make the most of their workouts to certified coaches on hand to provide guidance and support, The Warehouse provides all the tools its members need to reach their goals. The gym also prides itself in offering several packages tailored to fit any budget size and providing access to personalized care with no time restrictions or commitments.
With its friendly atmosphere and affordability, The Warehouse Gym has become popular among professionals, experts, and those just starting with exercise.
Conclusion
The UAE is home to several quality gyms and fitness centers in Dubai that offer services tailored to all levels of expertise. So whether you're looking for state-of-the-art equipment, personal trainers, group classes, or a place to get fit and have fun, you'll find the perfect gym.
The options are endless, from Gold's Gym and Fitness First to City Walk Health Club & Spa and The Warehouse Gym. It's important to remember that consistency is key with any exercise regime, so don't forget to check out what these gyms offer!
Also Read More: 3 Computer-Related Health Problems