Prime Minister Narendra Modi has been getting congratulatory messages from around the country and the world after the BJP's landslide victory in the 2019 general election. One of them was from his self-proclaimed "dissenter" film director Anurag Kashyap. His message, however, had an annexure, highlighting that his daughter has been receiving rape threat online by a person who claims to be a supporter of the prime minister.
While Anurag congratulated the Prime Minister for the win, he subtly took a sarcastic dig at him by asking him a solution for the nuisance that his followers create by harassing people. Anurag addressed his tweet to Narendra Modi-
Dear @narendramodi sir. Congratulations on your victory and thank you for the message of inclusiveness. Sir please also tell us how do we deal with these followers of yours who celebrate your victory by threatening my daughter with messages like this for me being your dissenter. pic.twitter.com/jC7jYVBCi8

— Anurag Kashyap (@anuragkashyap72) May 23, 2019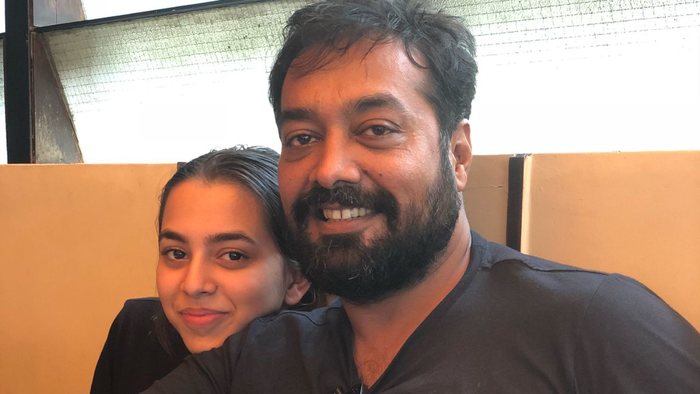 A lot of Twitter users condemned the troll for his deplorable comments and stood by Anurag Kashyap.
These followers of Neech Aadmi do his job so he doesn't have to get his hands dirty personally. This is what #India has voted for in 2019. #BJPseBetiBachao There will be more of this & people will actually defend this behaviour & promote it too. Here as well as in real life.

— Mona Ambegaonkar (@MonaAmbegaonkar) May 24, 2019
I completely condemn such abusive & vile comments coming from any side of the aisle, however Anurag what are you achieving by just tagging PM Modi ? If you are really serious about the safety of your daughter then tag the police. Modi is a Chowkidar, not a Hawaldar.

— Yo Yo Funny Singh (@moronhumor) May 24, 2019
If someone added chowkidar , It doesn't mean that he is Modi's student and acting with his guidance.
In such situation you must have to go nearest police station rather than tagging modi for help . It's police's duty , they will help you and trace that person.

— Rupali (@RupaliHartalkar) May 24, 2019
Anurag, pls install some faith in our Constitution which your cabal claimed has been in danger. Law and Order is a state issue according to the Holy Book of Indians. Lodge a complaint against the Maharashtra police. Why are you seeking attention by unnecessarily tagging the PM?

— Shubhrastha (@Shubhrastha) May 24, 2019