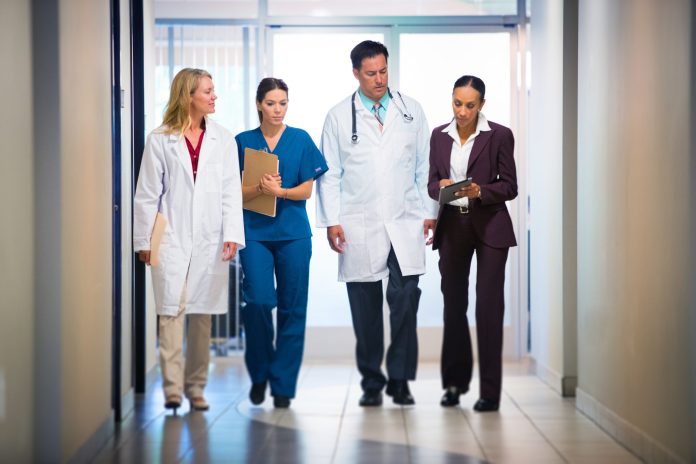 As a registered nurse (RN), you already possess the dedication, compassion, and skills necessary to provide exceptional patient care. However, if you are looking to take your nursing career to the next level, obtaining a Bachelor of Science in Nursing (BSN) degree can open up a range of opportunities and possibilities. It expands your knowledge and skills, along with opening up new doors for personal and professional growth. Learn about UTA's RN to BSN degree which you can obtain 100% online. In this post, we'll explore the journey from RN to BSN and how it can significantly advance your nursing career.
The Power of Education in Nursing
Education is a powerful tool that can transform your nursing practice. By pursuing a BSN degree, you are investing in your professional growth and expanding your knowledge base. The curriculum of an RN to BSN online program goes beyond the fundamentals of nursing, delving deeper into evidence-based practice, research, leadership, and community health. These additional study areas equip you with a broader perspective and a comprehensive understanding of nursing principles, enabling you to provide your patients with a higher level of care.
Bridging the Gap
Transitioning from an RN to a BSN is an exciting journey that bridges the gap between practical experience and theoretical knowledge. The curriculum is designed to build upon your existing skills and expertise, enhancing your crucial thinking abilities and preparing you for more complex roles in the nursing field. You will gain a deeper understanding of healthcare systems, policies, and ethical considerations, allowing you to make more informed decisions and become a more effective advocate for your patients.
Career Advancement Opportunities
Obtaining a BSN degree can be a significant catalyst for your career advancement. Many healthcare institutions now prefer or require nurses to hold a BSN, especially for positions in management, leadership, and specialty areas. With a BSN, you open doors to a wide range of job opportunities, such as becoming a nurse educator, clinical research nurse, public health nurse, or even advanced practice nursing roles like nurse anesthetist or nurse practitioner. The advanced knowledge and skills acquired through the BSN program can give you a competitive edge in the job market and position you for higher-paying positions.
Leadership and Innovation
One of the most exciting aspects of the journey from RN to BSN is the development of leadership skills and the ability to drive innovation in nursing practice. The BSN curriculum puts a lot of emphasis on critical thinking, collaboration, communication, and problem-solving – all essential skills for leading interdisciplinary healthcare teams. By improving these abilities, you can create positive change within your organization, driving improvements in patient outcomes and shaping the future of nursing.
Balancing Work, Life, and Education
Going from RN to BSN may seem daunting, especially if you are already juggling a busy work schedule and personal commitments. However, many educational institutions now offer flexible and convenient options to accommodate the needs of working nurses. Online programs, part-time study options, and support services tailored for working professionals can help you strike a balance between work, life, and education. With proper planning, time management, and support from your employer and loved ones, you can successfully navigate the challenges and reap the rewards of obtaining a BSN degree.
Embarking on a journey from RN to BSN is an exciting, fulfilling endeavor that can truly transform your nursing career. It expands your knowledge and skills, along with opening up new doors for personal and professional growth.
Also Read More: Here's Everything You Must Know About a Home Solar System