Monsoon and rains bring a freshness in the air with greenery all around and beautiful memories of childhood. Celebrating those days when monsoons were much more joyous, carefree and amazing!
1. When the petrichor meant the onset of a joyous season after the scorching summers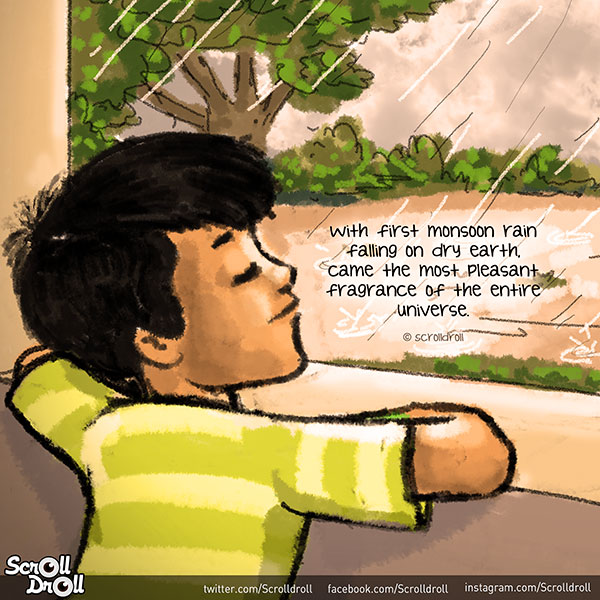 2. When mom made sure that our uniforms could be worn to School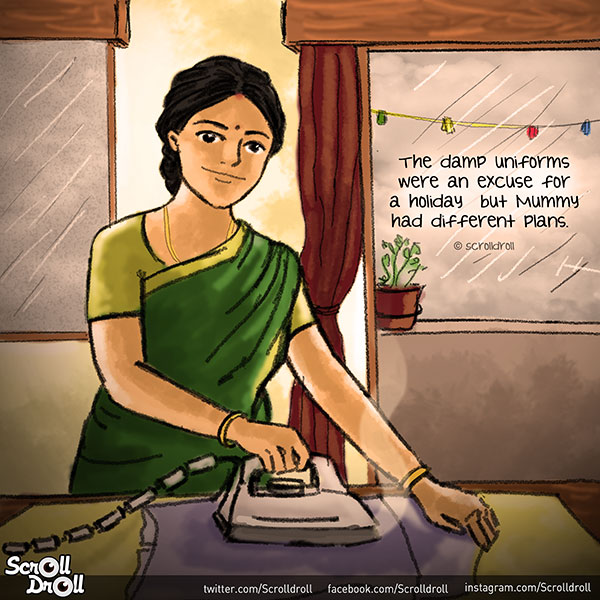 3. When we left for school with colorful umbrellas and cute raincoats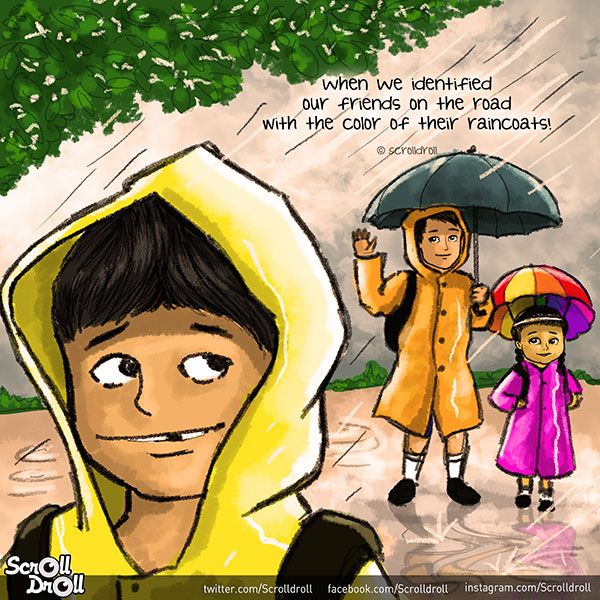 4. When we tried to save our uniforms from getting dirty in vain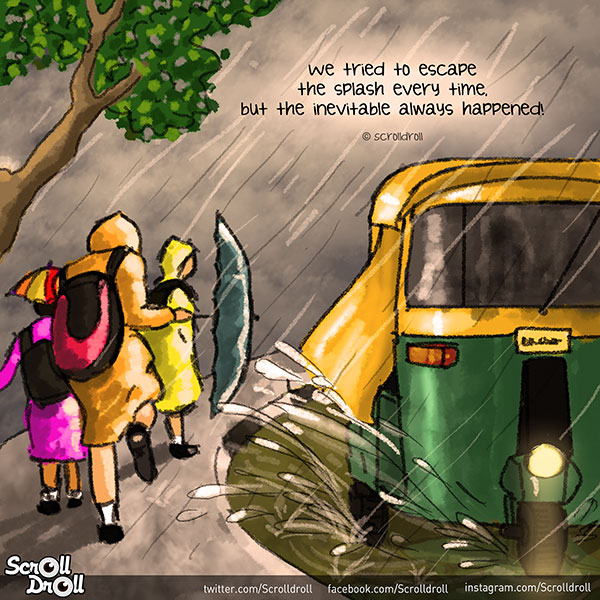 5. When playing in the puddles was the best moment of the day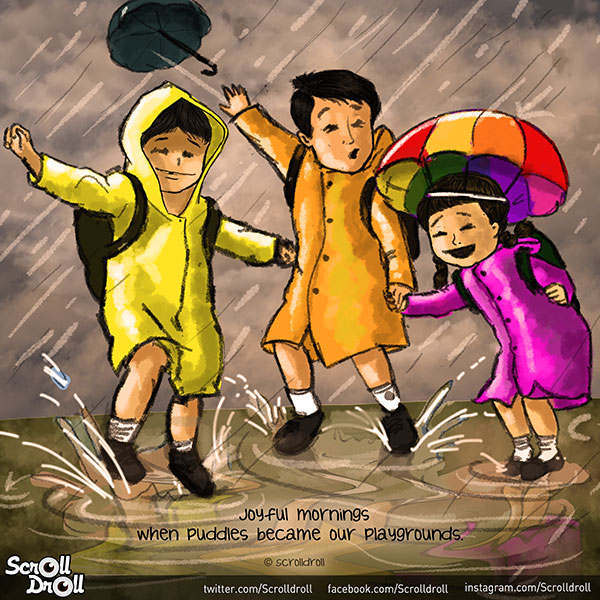 6. When we entered our homes with a little fear in our minds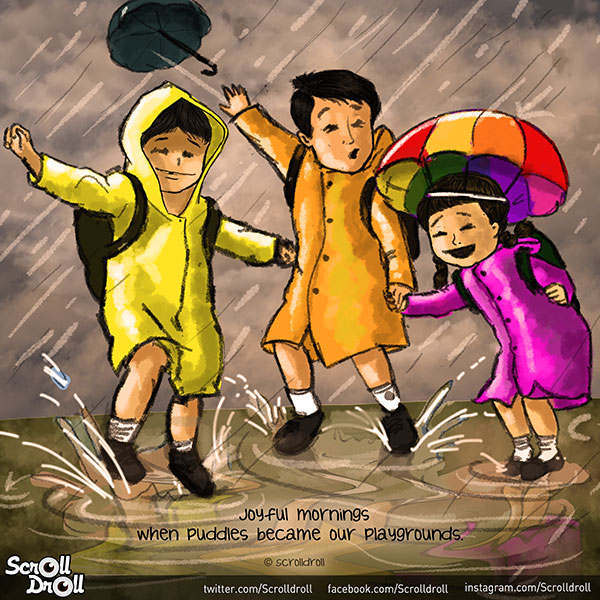 7. When our paper boats added to all the fun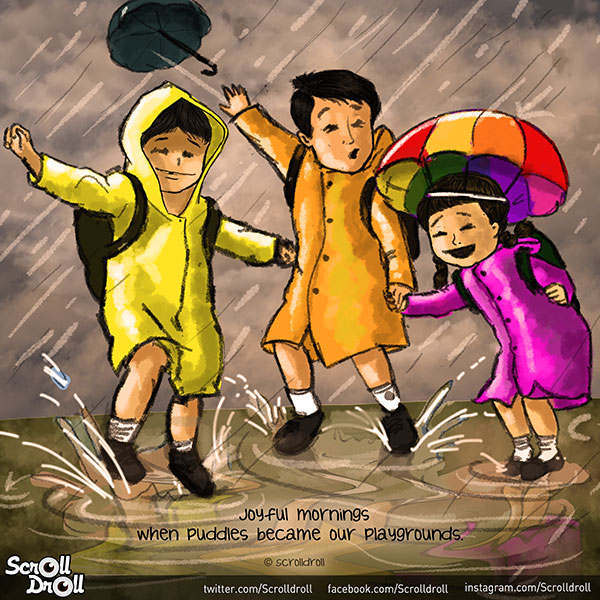 8. When the sight of little frogs and snails in our homes delighted us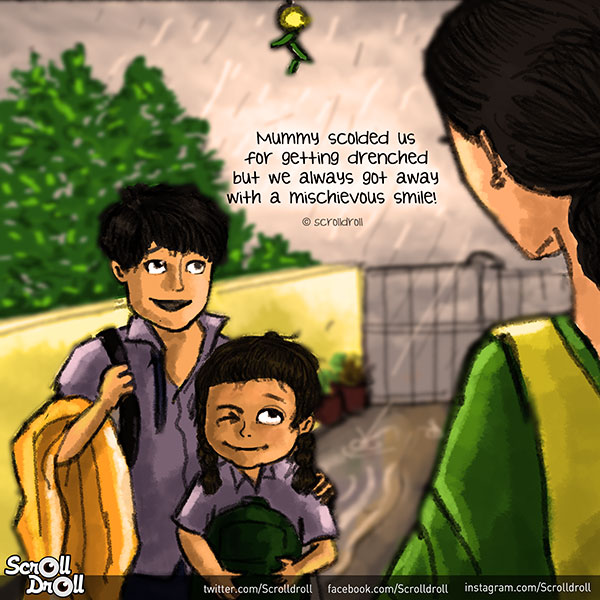 9. When mom made sure that our taste buds enjoyed the rains as much as we did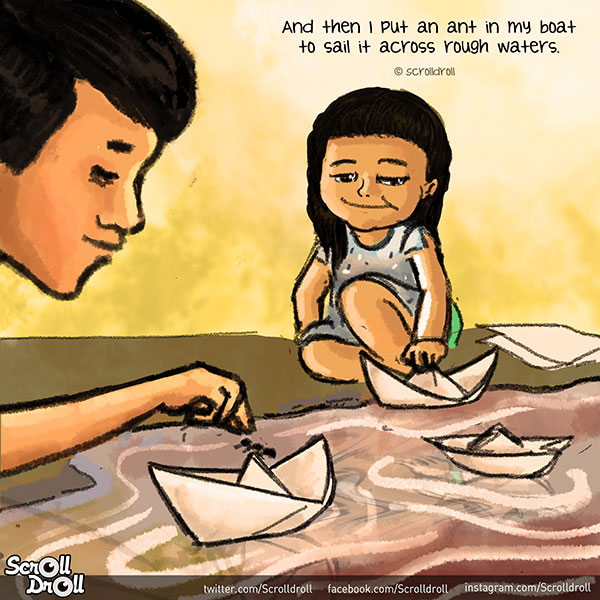 10. When we ran to our terrace to watch the colorful rainbows adorn the sky
Rains still hold a special place in our hearts. We could only wish they were still the same as they were when we were kids.