Ståle Gerhardsen is a Norwegian artist and a writer. He has 2 kids and an awesome wife. He was taking care of his kids and took paternity leave. He gathered his experience and made wonderful illustrations out of it.
Stale told Boredpanda that "When I was home with my son, I just had to draw all the weird/fun situations. To vent and to remember. (You know, you get tired when in paternity leave… So I had to document all the fun stuff.) I made these drawings and loads more into a book."
More info: staalegerhardsen.com
Scroll down and have a look at that:
#1.Don't forget to put the diaper first!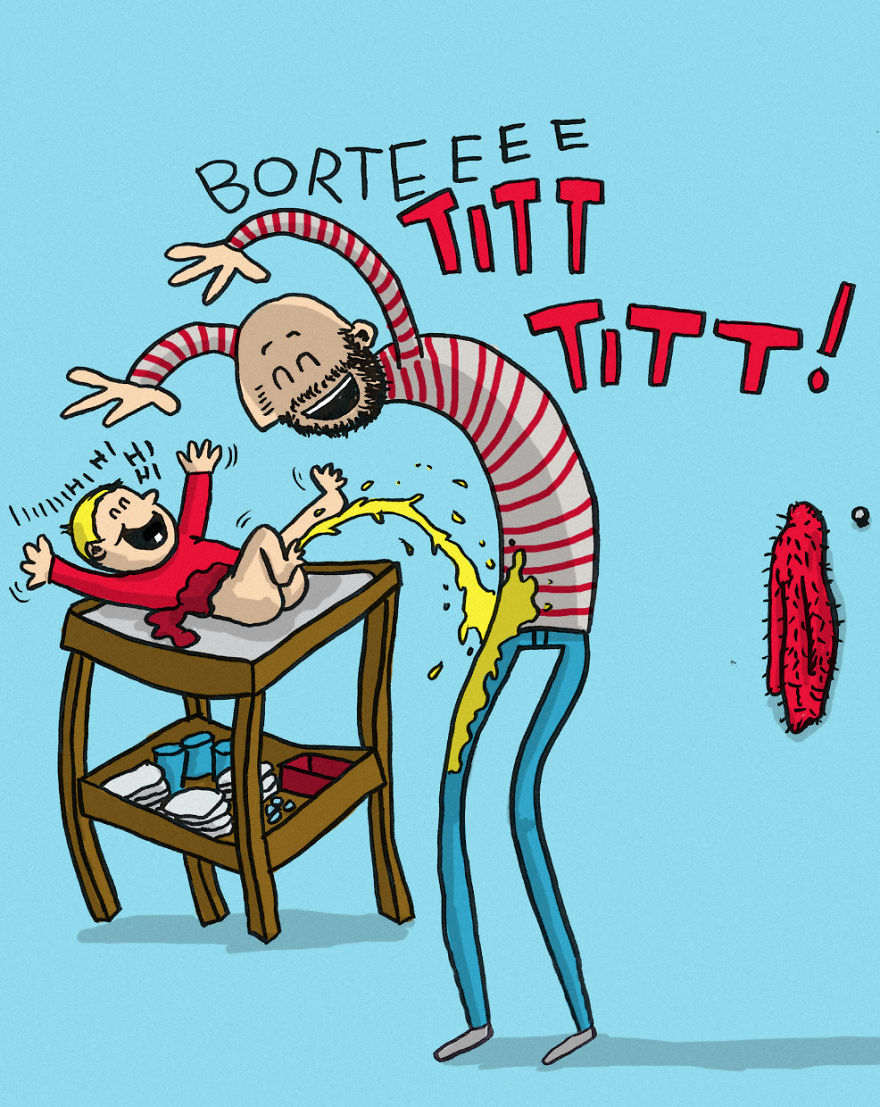 #2.Lil tapping!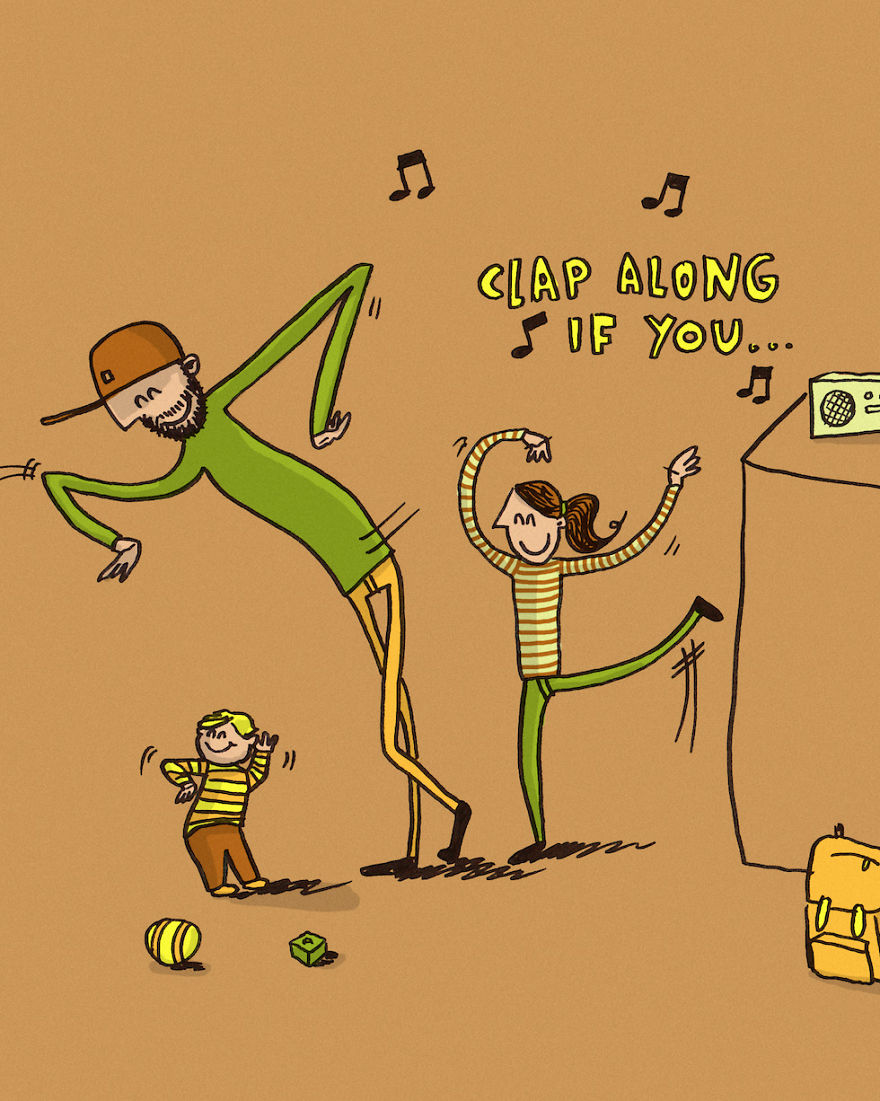 #3.Young MJ!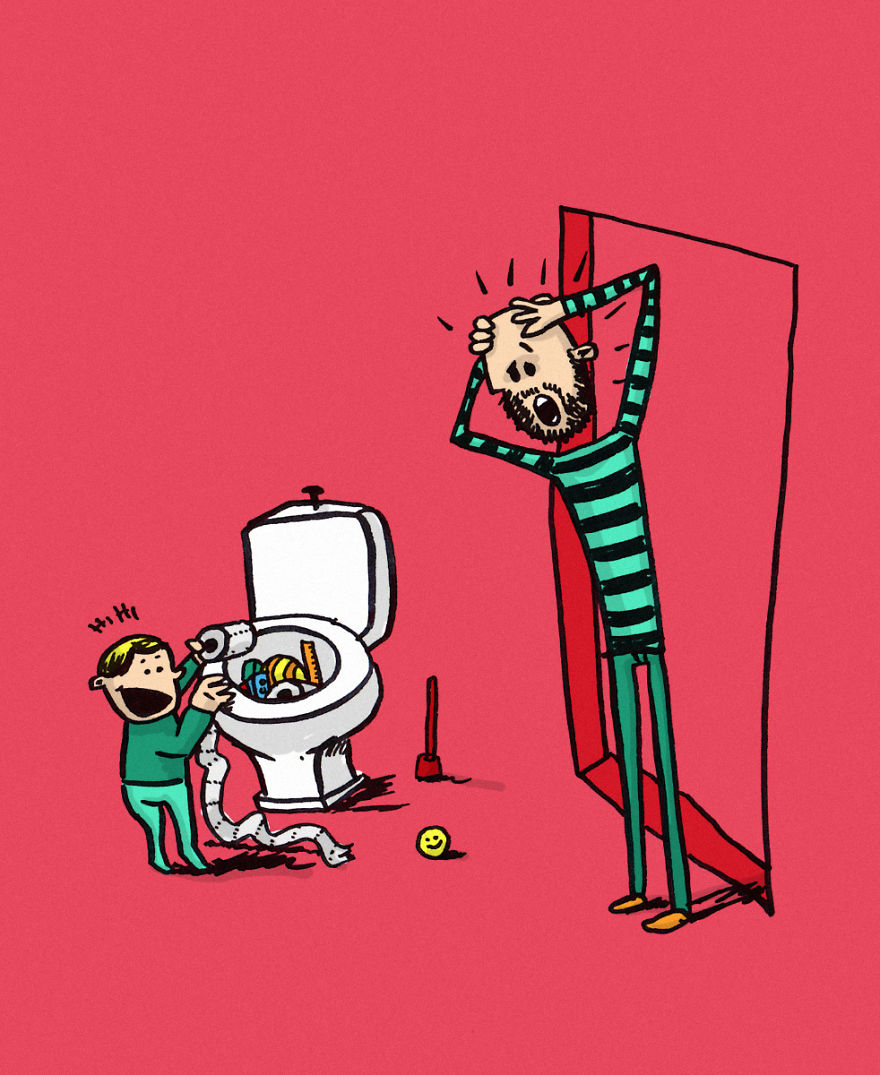 #4.Natural Alarm!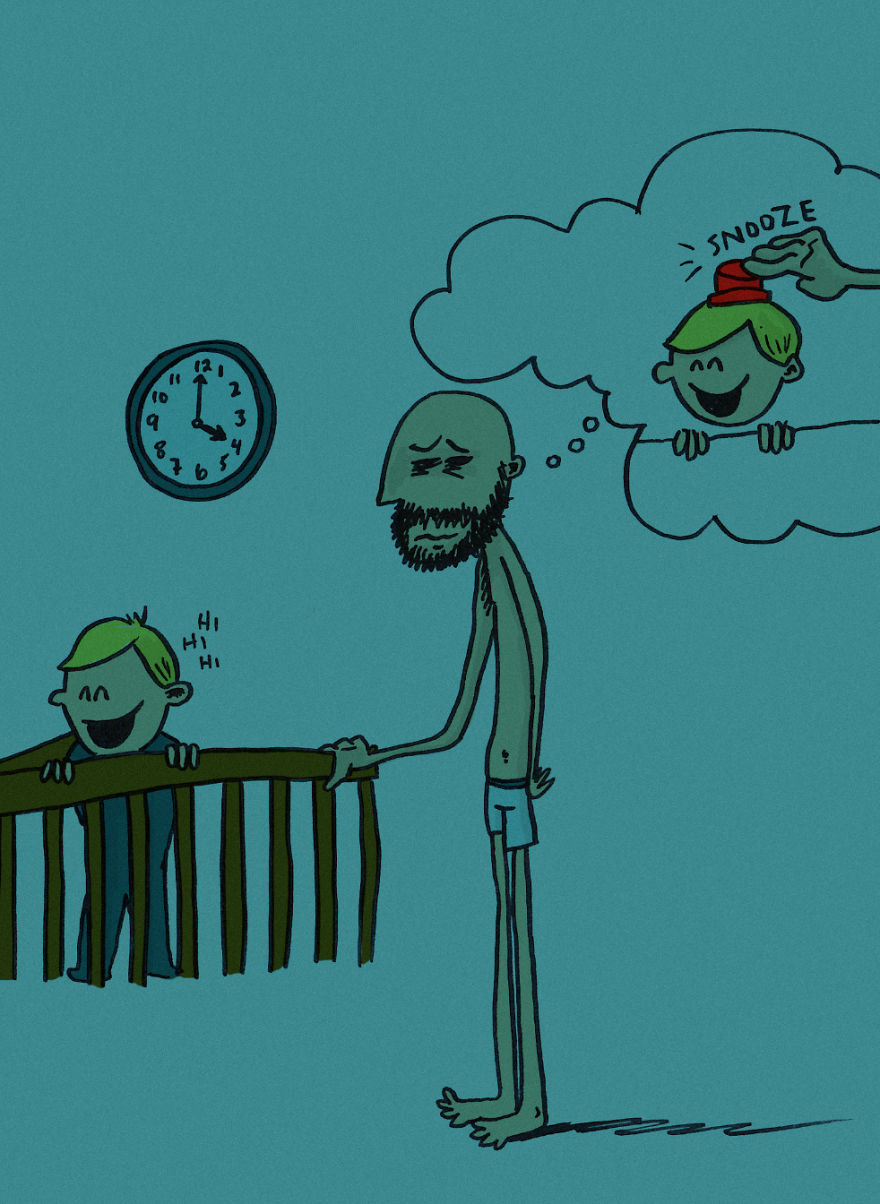 #5.Daddy's Reflexes!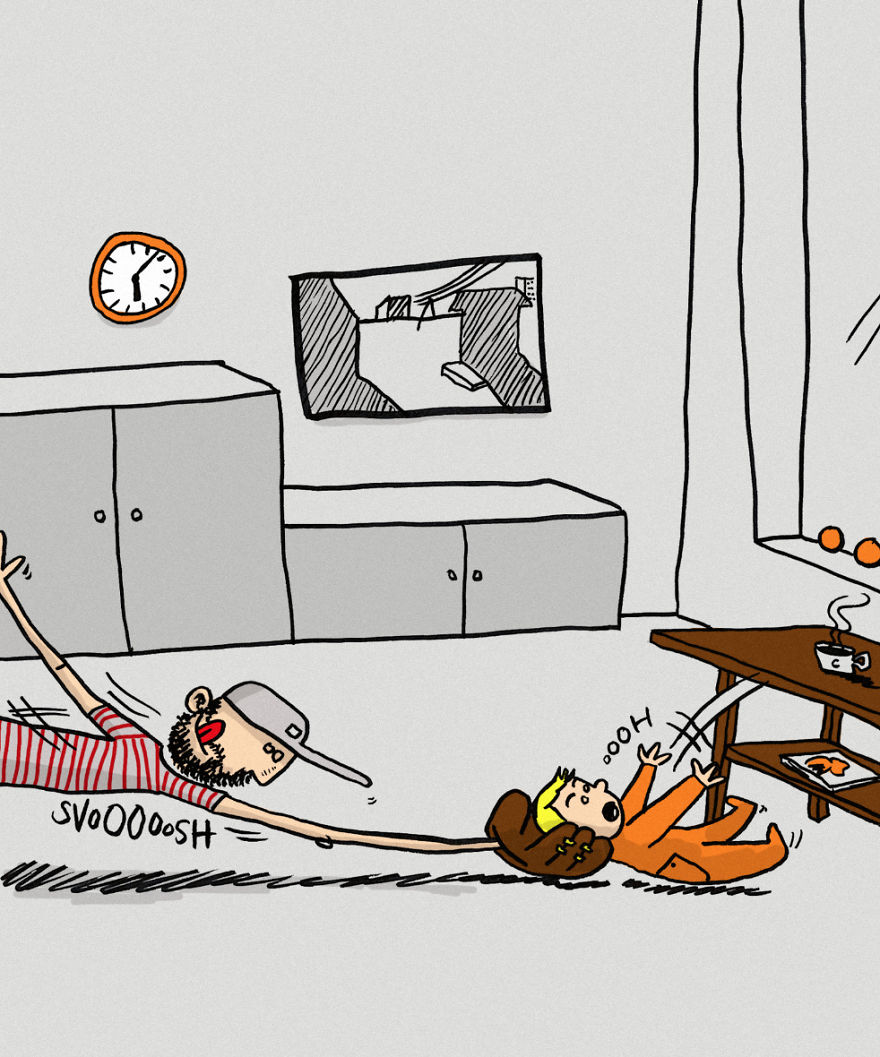 #6.Daddies are mules!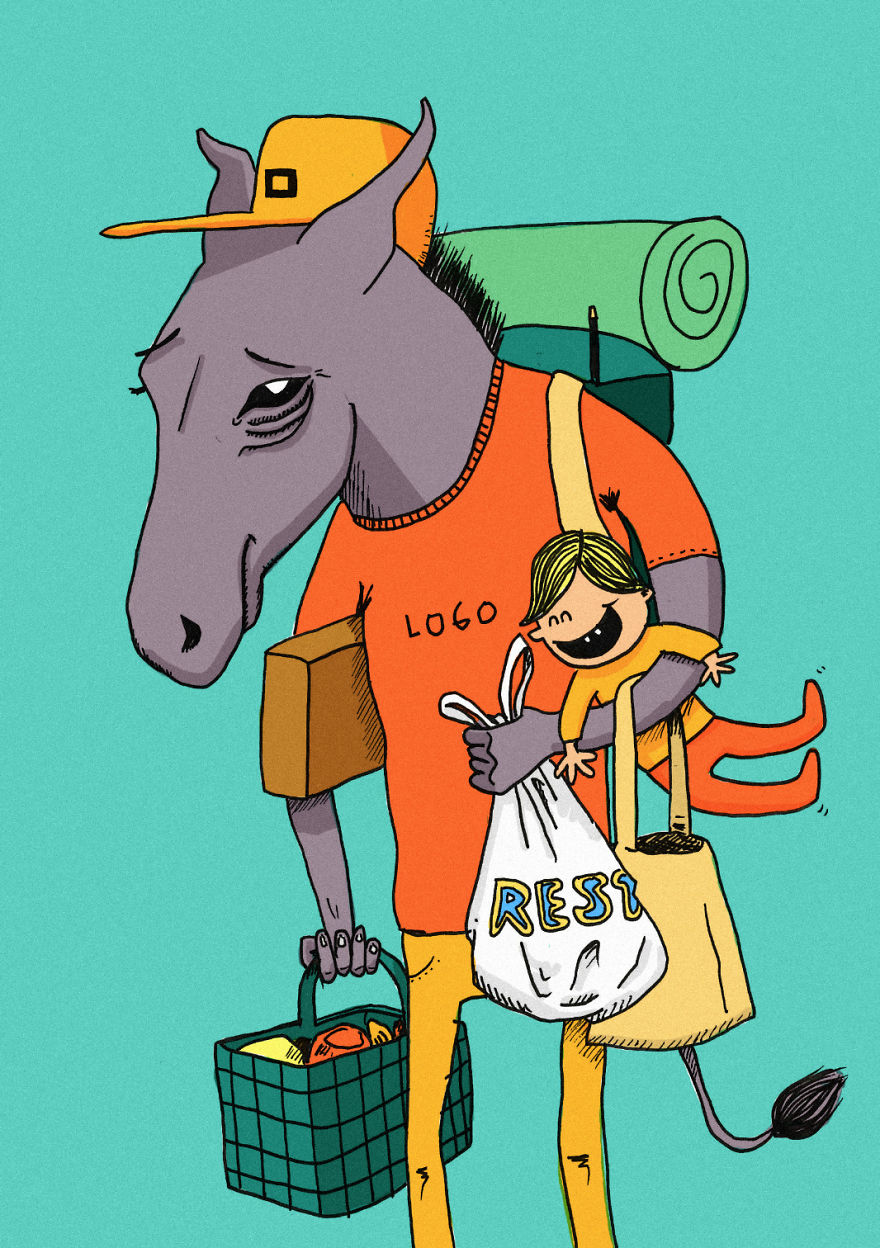 #7.Always clean the mess on time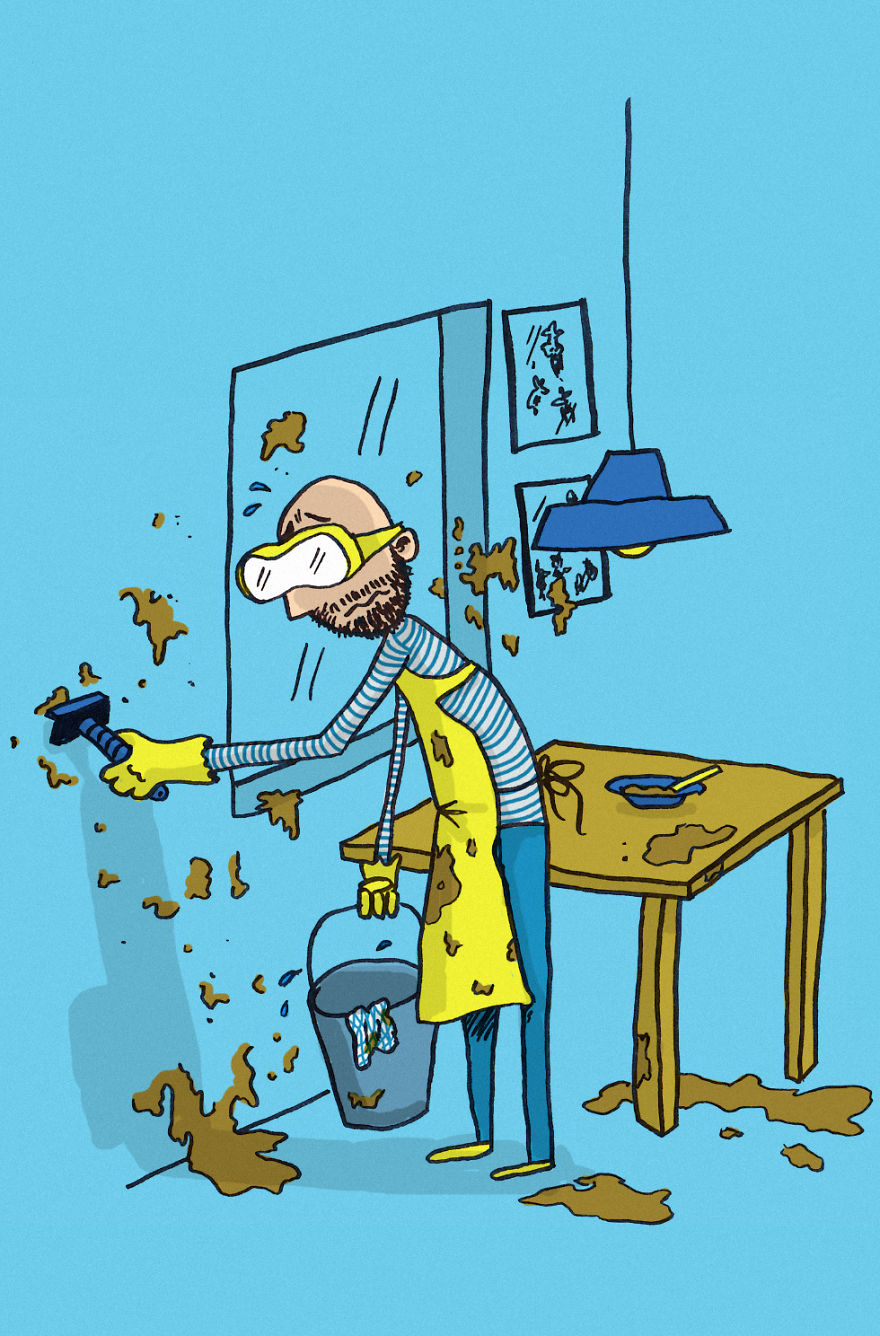 #8.Always keep your gas mask handy!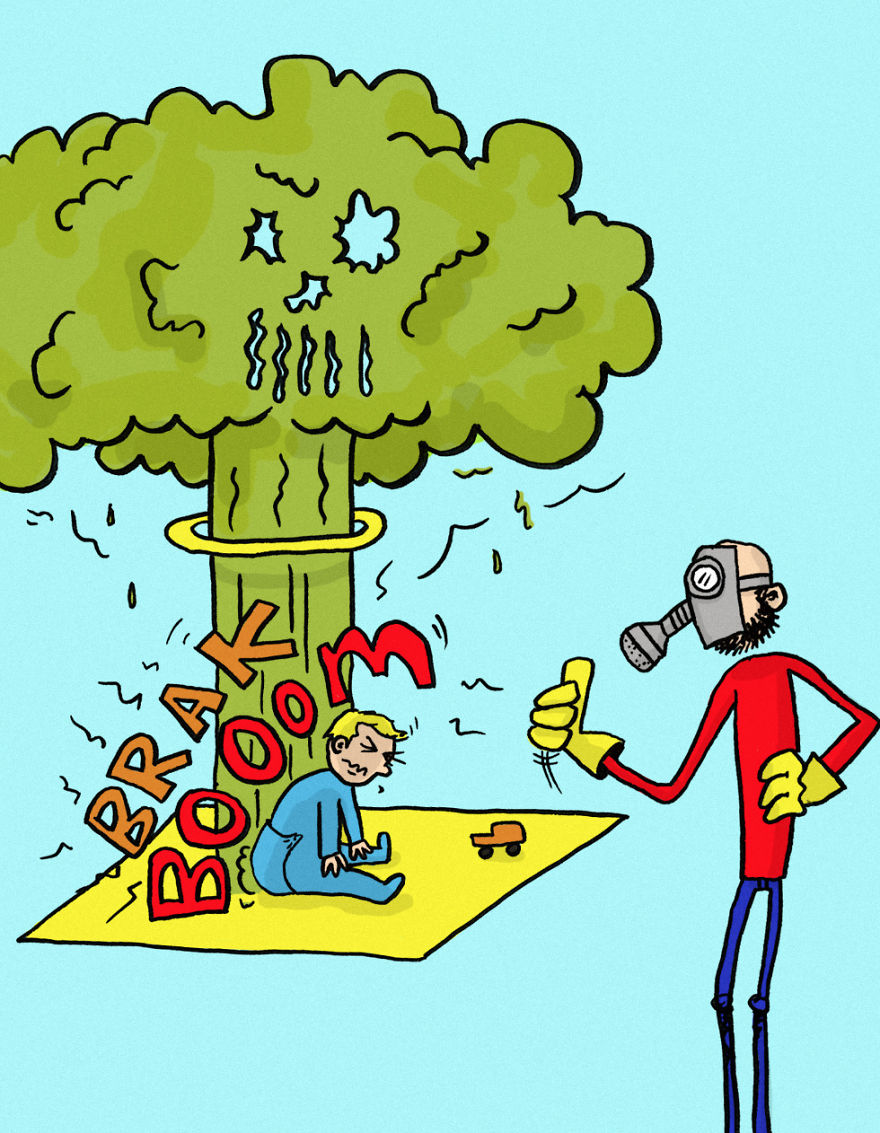 #9.When mum gets home and she can take the charge!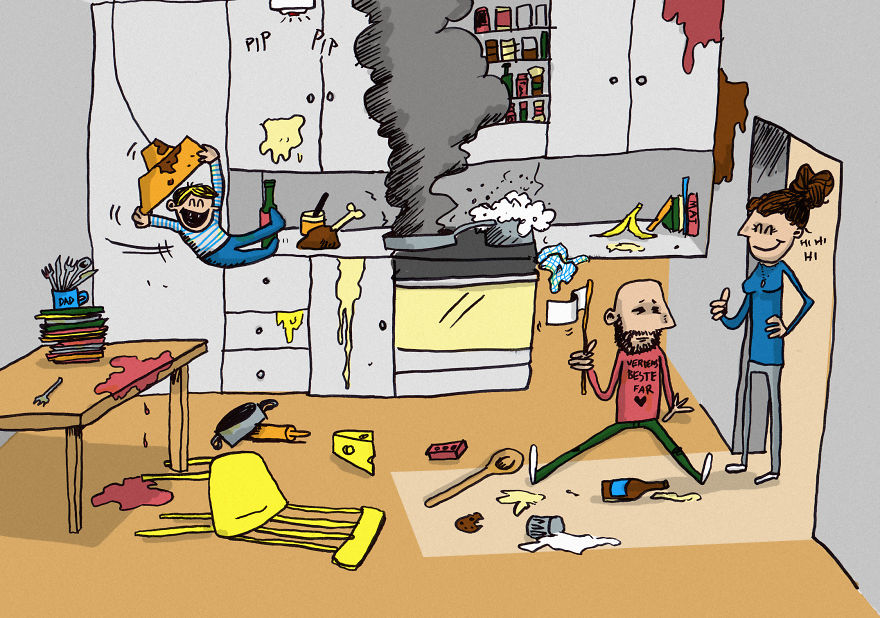 #10.You are never in the hurry!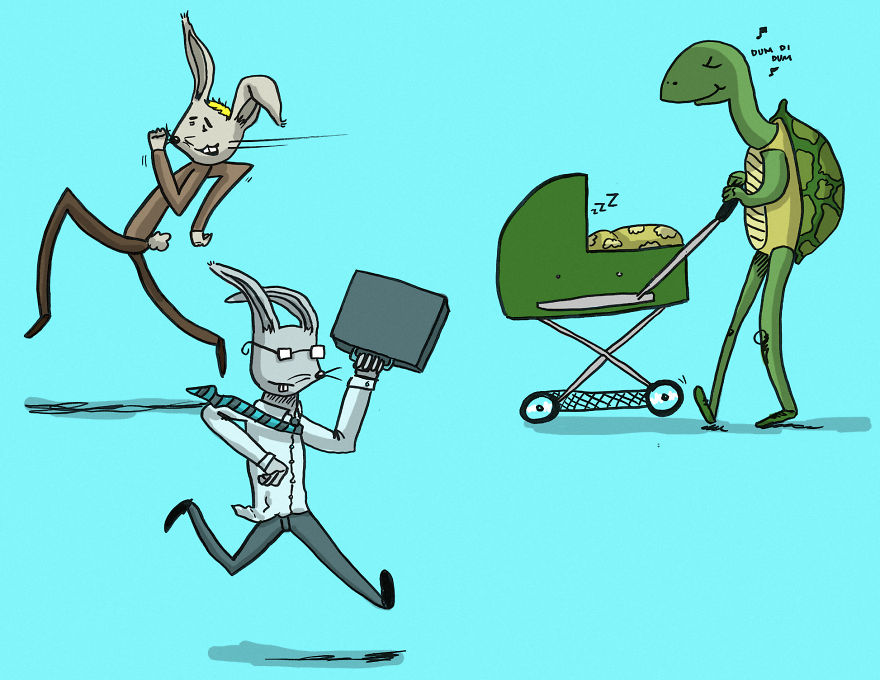 #11.Everything is wet except the kid!