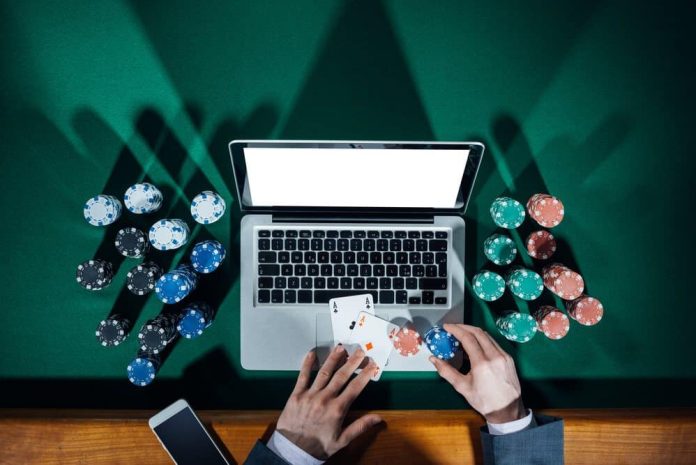 Slots are the most popular casino game, both online and in brick-and-mortar casinos. Their simple gameplay, bright graphics, and creative themes have driven millions of players to the top online casinos to play slots in search of some neon-fueled fun. Developers, in turn, are coming up with better themes, more interactive titles, and inspired immersive solutions to keep up with the demand. But beyond all the fun, how to online slots work? Here is a look at the technology behind these popular games.
Symbols and Paylines
Playing slots is so simple, a complete beginner can win. You place your bet, spin the reels, and wait for the resulting combination – that's it. There are no tricks or strategies and your chances rely solely on luck. But behind the scenes, slots are built on the symbols you see on the screen. The game's paytable usually determines these symbols and their values. The paylines are the symbol patterns or combinations you must get to win the game. Depending on the developer, slot paylines can be fixed or come in different versions.
Random Number Generators (RNGs)
The beating heart of slots is RNG technology or random number generator. Most slots feature between 10 to 21 different symbols. When a player spins the reels, these symbols must land at random to make the game fair. This is where RNG comes in. 
All slot games use random number generator technology to determine every spin outcome. An RNG is an algorithm that generates numbers corresponding to the slot symbols. As the name suggests, RNGs must make every spin completely random and unpredictable. This is what makes slot games fun – that you cannot tell what the next spin will yield.
Graphics, Animations, and Sound Effects
Imagine playing a text-based slot game. You would have none of the themes, images, animations, or sounds. Because developers understand these features are a major part of the appeal, slot games are also built on technologies like 3D modeling and AI. The goal is to create sounds and images that pull you into the game and increase the overall excitement. 3D is especially important in online slots gaming, helping to move graphics from the previous two-dimensional model. The technology is used to create three-dimensional elements in slot games, including animations and game characters.
Return to Player Rate (RTP) and Volatility
The RTP or return to player rate is an average percentage of how much gambled money players can get back over a long period of time. The RTP of a slot machine is calculated long term so there is no feasible way of using it to calculate when you will get a payout. But, online slots with a higher RTP provide players with a better chance of winning.
Slot games also have a volatility feature, which determines payout size and frequency. Like RTP, it is more useful to the game developer but can provide you with some insight into your chances of winning. Generally, low volatility equals high frequency, which means you have a higher chance of winning but the payout will be low and vice versa.
VR Technology
The call for a more authentic gambling experience in recent years has necessitated the adoption of VR technology in gaming. Slots have not been left behind. While still a relatively new field, VR is creating more immersive slot gaming experiences through top-notch graphics, sound effects, and more. Casino game providers like NetEnt have already started incorporating this technology into their slot titles.
Conclusion
As you can see, the technology behind online slots is pretty impressive and evolving every day. All components of the system work together to bring you the reels you so love, while keeping the gameplay fun and unpredictable. With the introduction of 3D slots and VR, the technology behind slot games is bound to change a little. But, the star of the show remains the random number generator, without which slots would be predictable and unfair.