There are a number of genres and styles of Hindi cinema that a viewer encounters, such as, romantic comedies, slapstick comedies, gangster films, horror films, thrillers, sports movies, westerns, melodramas, musicals and historical epics. While some of these genres are present in Indian cinema, often as a consequence of the impact of the western films, the Bollywood filmmakers have also created some styles of their own that are acknowledged as their own. This is clearly discernible in the popular tradition of filmmaking in India. Here are 9 of the best and most representative films from all periods of Indian cinema history.
9. Nayakan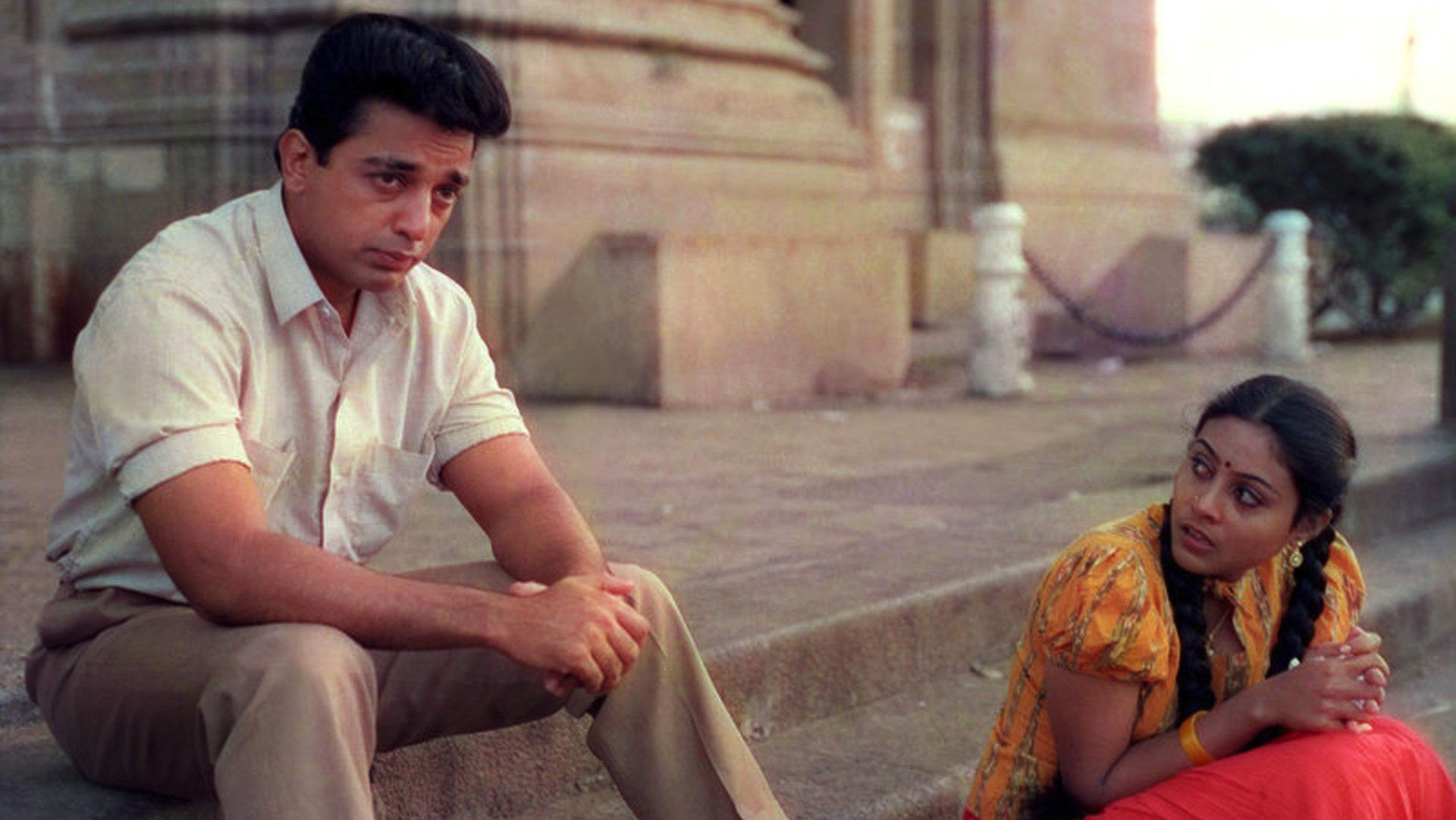 source
Nayakan is the story of a boy(Velu), who loses his father(a Trade Union leader) and runs away to Bombay, after assualting the Police who kills his father. In Bombay he is brought up by a pious Muslim fisherman. By turn of events, Velu is pulled into committing Crime(and fighting too).
8. Do Bigha Zameen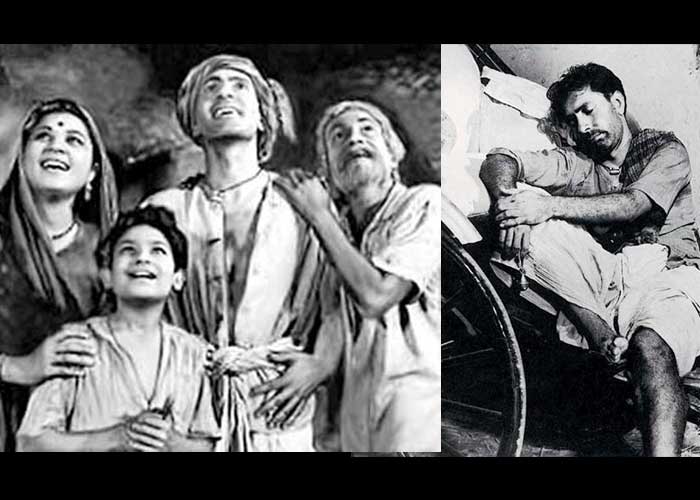 source
A small Bengali landowner and his young son are in danger when their two-acre farmland where they live is in danger of being taken over by a local zamindar (feudal lord) for failure to pay for mounting debits. They move to Calcutta where the father tries making a living as a rickshaw puller while his wife joins him but falls ill which threatens everything they have going to try to save their ancestorial home.
7. Mughal-E-Azam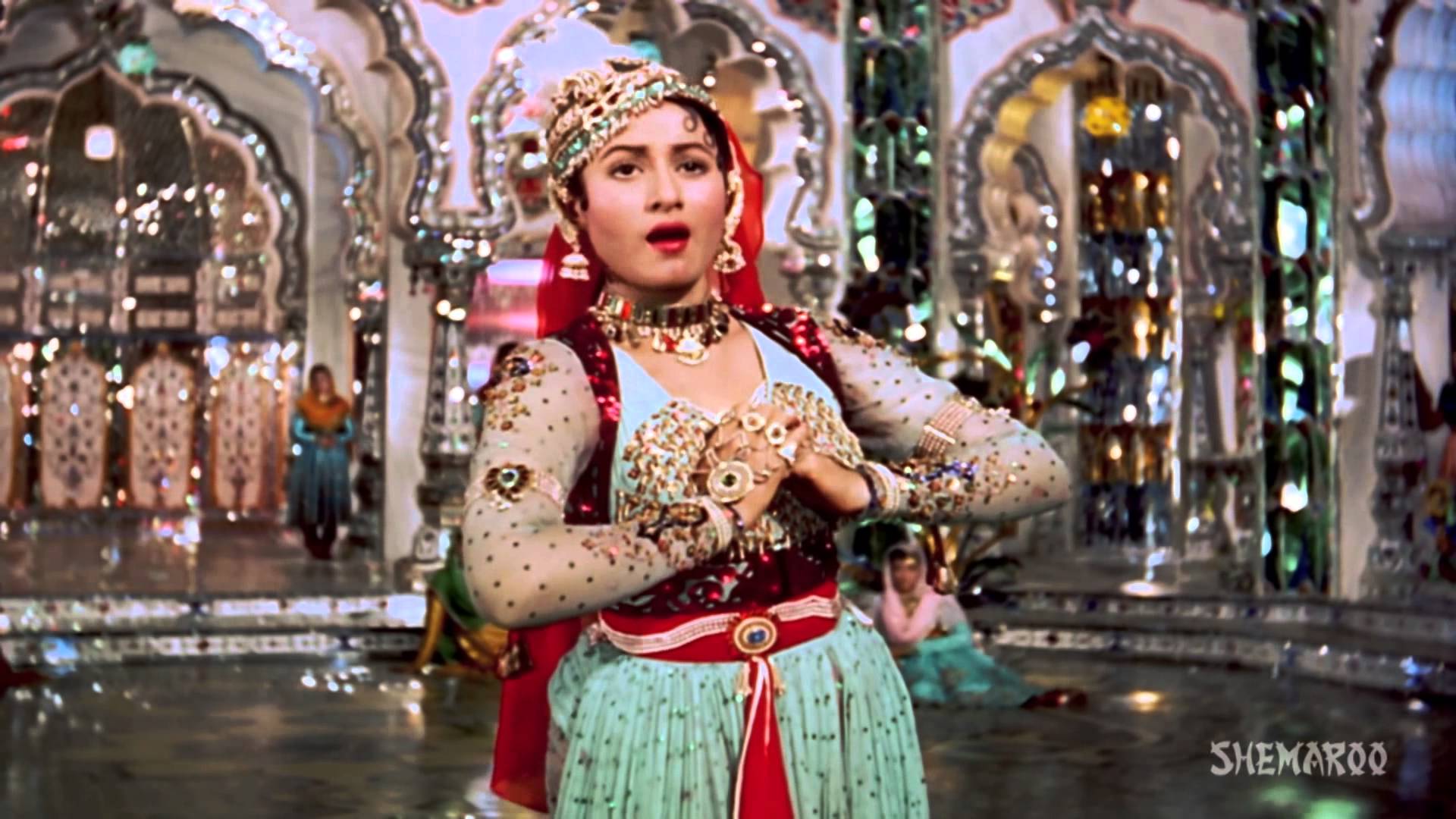 source
Set in the 16th century AD, the movie brings to life the tale of the doomed love affair between the Mughal Crown Prince Saleem and the beautiful, ill-fated court dancer, whose fervor and intensity perpetrates a war between the prince and his father the great Mughal Emperor Akbar, and threatens to bring an empire to its knees.
6. Dilwale Dulhania Lejayenge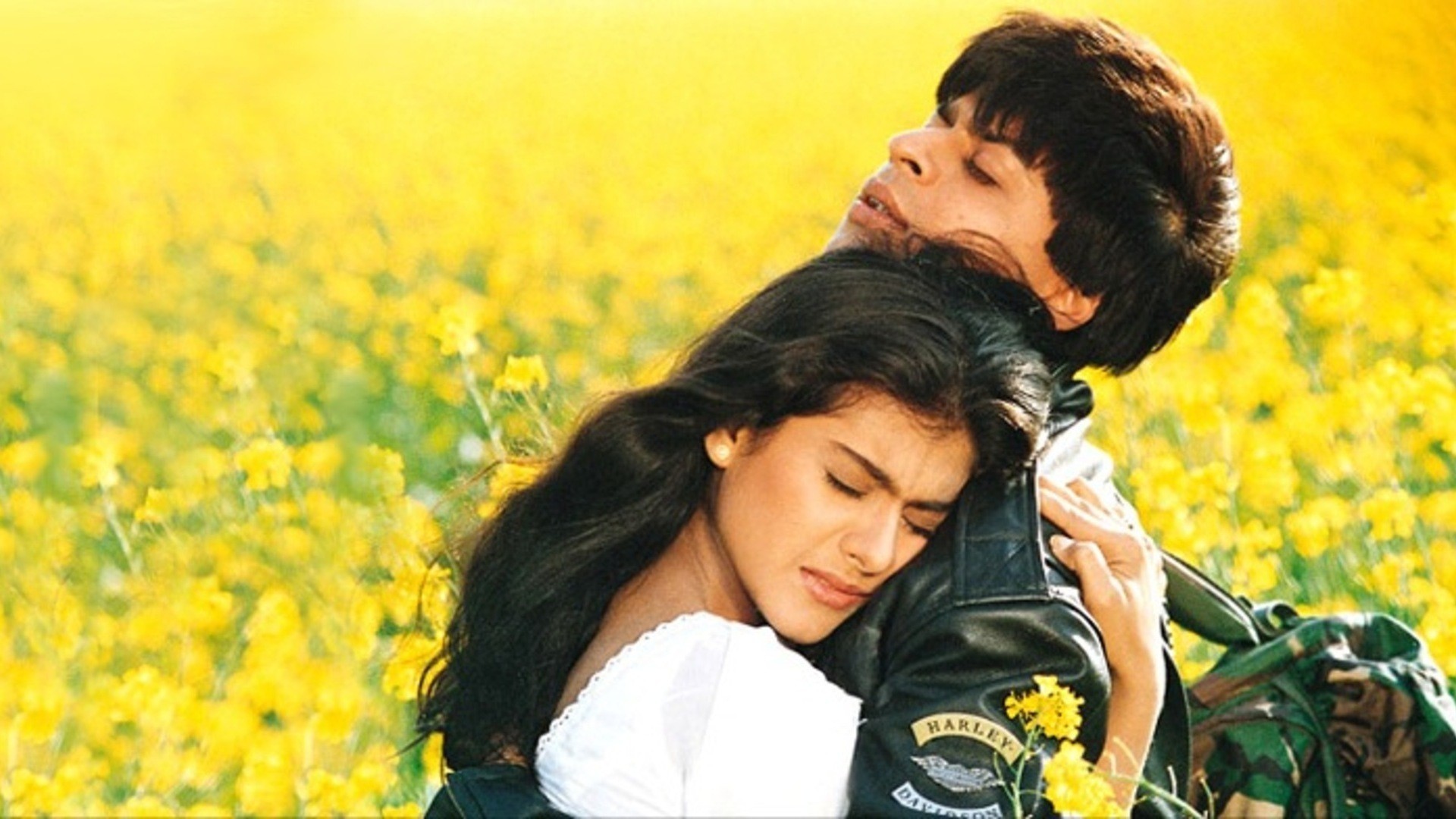 source
When Raj (Shahrukh Khan) and Simran (Kajol) first met on an inter-rail holiday in Europe, it wasn't exactly Love at first sight but when Simran is taken back to India for an arranged marriage, things change. Encouraged by his father Dharamvir (Anupam Kher), Raj decides to fly down from London to not just win his Bride but her whole family and the blessings of her father Baldev Singh (Amrish Puri).
5. Dil Chahta Hai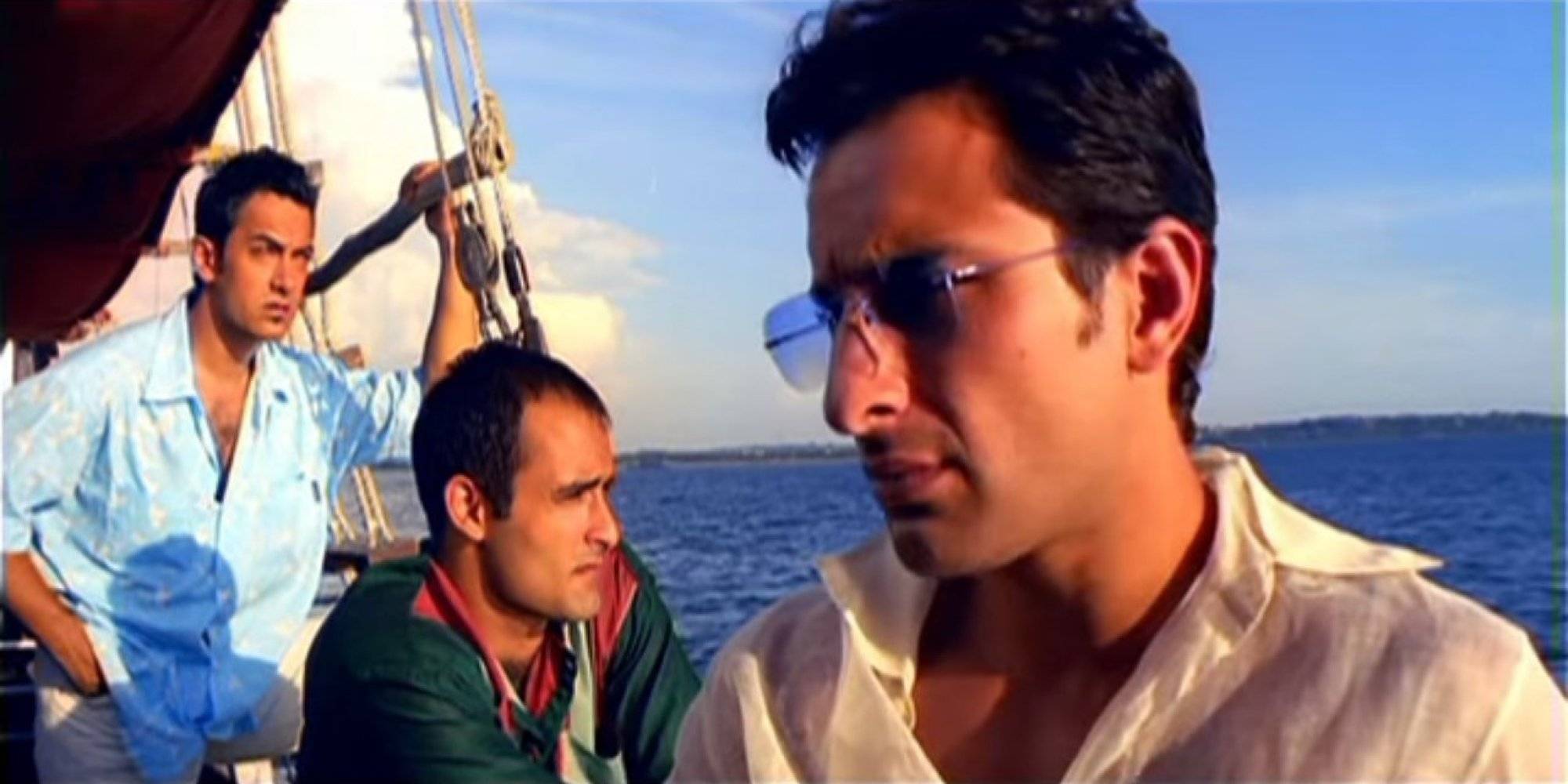 source
Three friends, Akash (Aamir Khan), Sameer (Saif Ali Khan) and Siddharth (Akshaye Khanna), discover that post-collegiate life will test their tight-knit bond. As sweet Sameer falls for Pooja (Sonali Kulkarni), an unavailable beauty, Siddharth risks everything to pursue an older divorcée named Tara (Dimple Kapadia) whom his friends and family find unworthy of him. Meanwhile, brash Akash travels to Australia, where he reconnects with Shalini (Preity Zinta), a girl he'd previously wronged.
4. Black
Paul(Dhritiman Chaterji) and Catherine McNally (Shernaz Patel) give birth to their first daughter, Michelle (Rani Mukherji), who can neither hear nor see. Not knowing how to care for a deaf and blind child, they isolate their daughter from the outside world and as a result, she is ill-behaved and emotionally distraught. Paul even considers putting Michelle in a mental hospital until an eccentric teacher with a questionable past (Amitabh Bachchan) offers to help.
3. 3 Idiots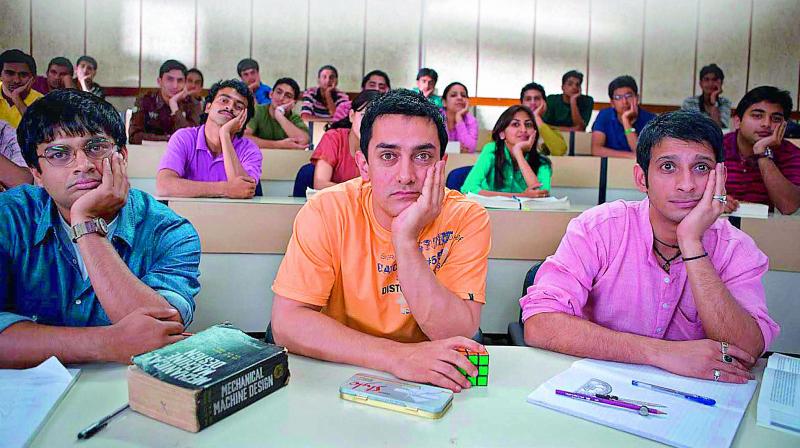 source
Farhan Qureshi and Raju Rastogi want to re-unite with their fellow collegian, Rancho, after faking a stroke aboard an Air India plane, and excusing himself from his wife – trouser less – respectively. Enroute, they encounter another student, Chatur Ramalingam, now a successful businessman, who reminds them of a bet they had undertaken 10 years ago. The trio, while recollecting hilarious antics, including their run-ins with the Dean of Delhi's Imperial College of Engineering, Viru Sahastrabudhe, race to locate Rancho, at his last known address – little knowing the secret that was kept from them all this time.
2. Gangs Of Wasseypur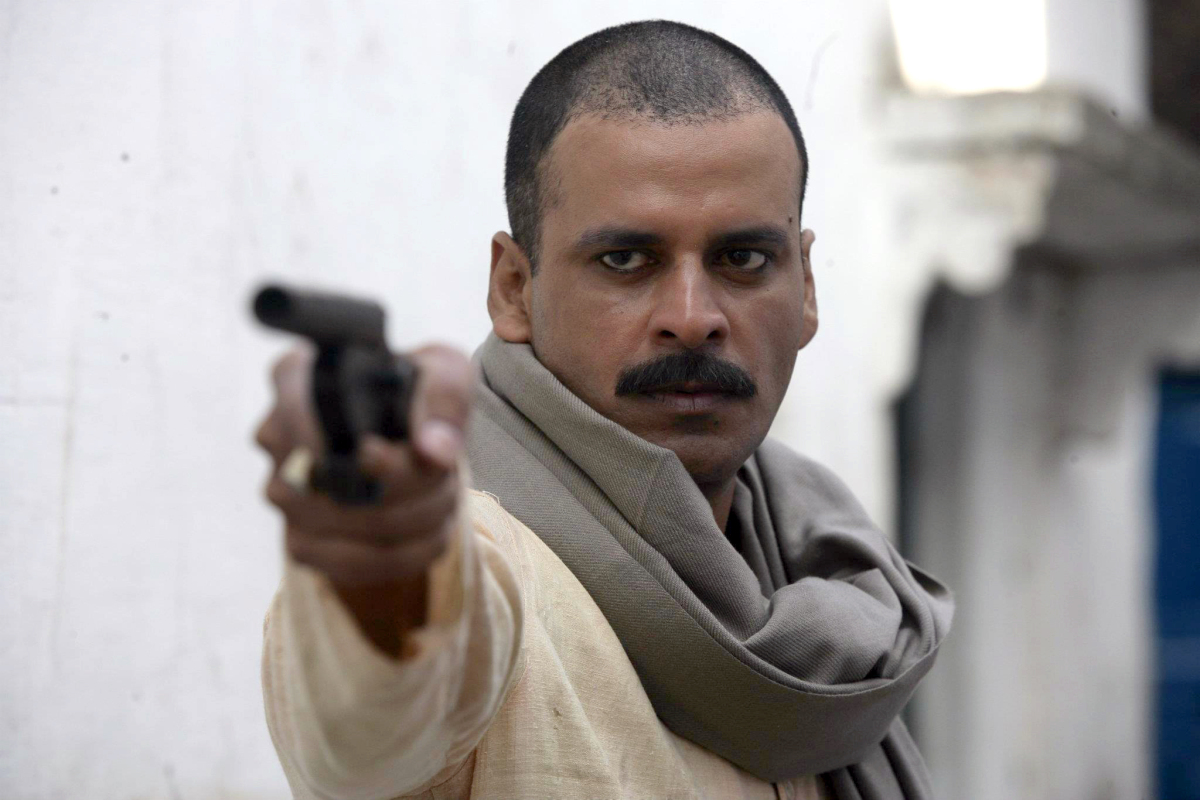 source
A gangster (Manoj Bajpayee) clashes with the ruthless, coal-mining kingpin (Tigmanshu Dhulia) who killed his father (Jaideep Ahlawat).
1. Bahubali
When Sanga and her husband, part of a tribe living around the province of Mahismathi, save a drowning infant, little do they know the background of the infant or what the future holds for him. The kid grows up to as Shivudu, a free-spirit wanting to explore the mountains and in the process learns of his roots and then realizes the whole purpose of his life and ends up confronting the mighty Bhallala Deva.