Bangels is Not just an Ornament, but a symbol of being a woman blessed with a full and happy family. When an Indian woman gets married, it is the bangles that first adorn her. It marks her transition from a naive girl to a responsible woman.
Take a look at some of the gorgeous bangles worn by real Indian brides.
Maharashtrian bride
She pairs the green bangles with gold kadaas.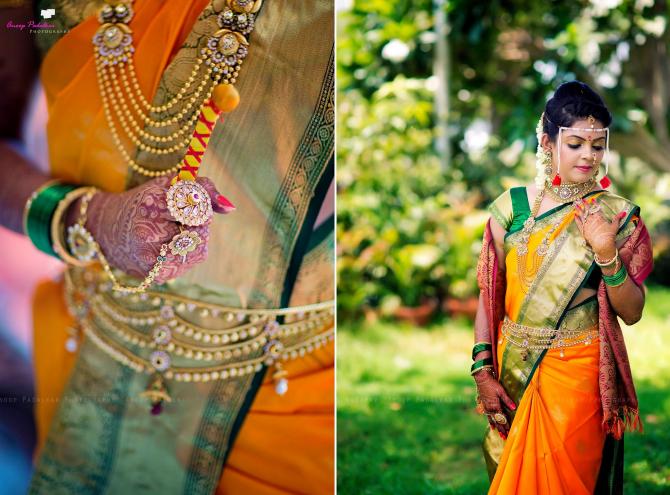 Sikh bride
These red and white bangles are an eminent part of the Sikh tradition. This pretty bride is on cloud nine seeing how beautiful her chooda looks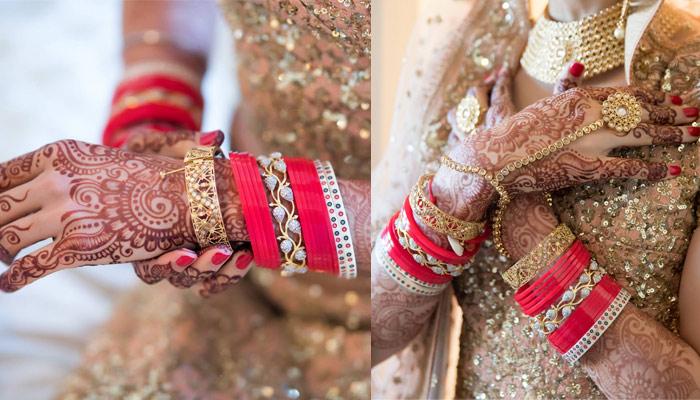 Gujarati bride
They wear a beautiful combination of White, green, gold, red and beautiful work bangles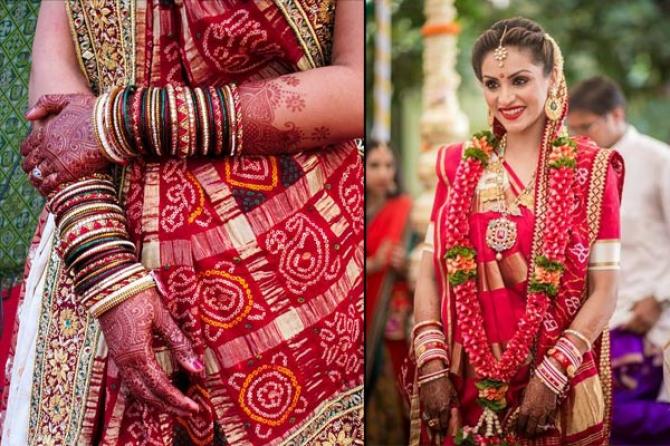 Malayali bride
Malayali brides wear such beautiful gold kadaas on their wedding day.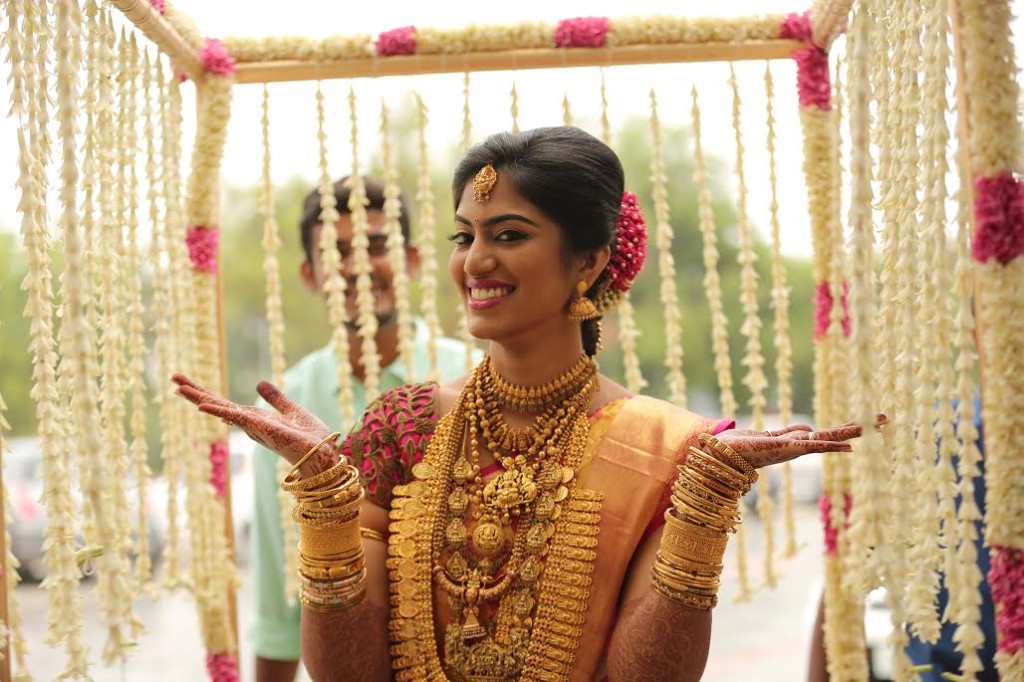 Karnataka/Telangana bride
The glass bangles are generally dark and paired with gold ones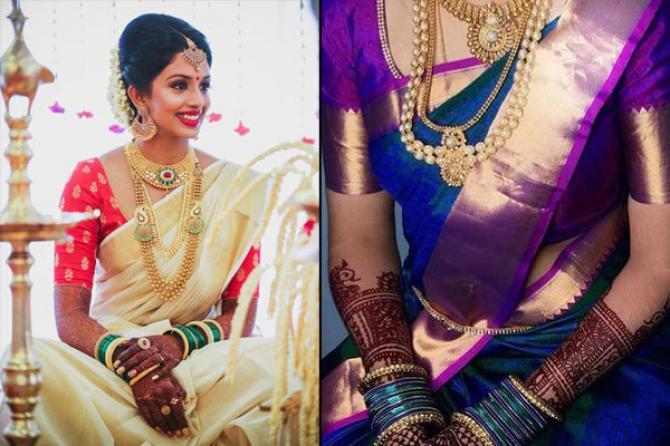 Marwadi bride
The bangle set is a mix of stones, pearls, colours and a lot of bling. You won't be able to take your eyes off of that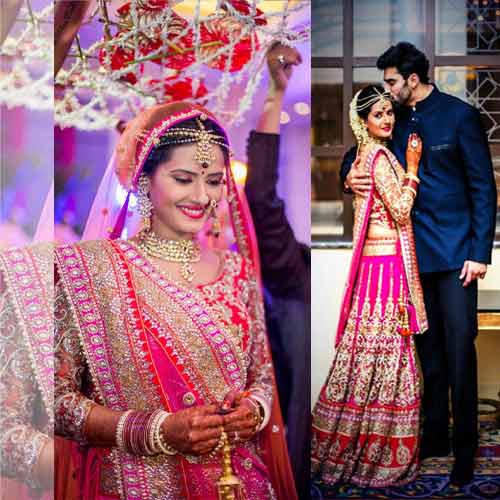 Rajasthani bride
The bangles have leheriya work and are made up of laakh.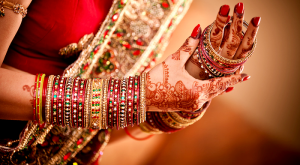 Tamil bride
Their beautiful wedding bangles set is a combination of colourful bangles paired with the gold ones.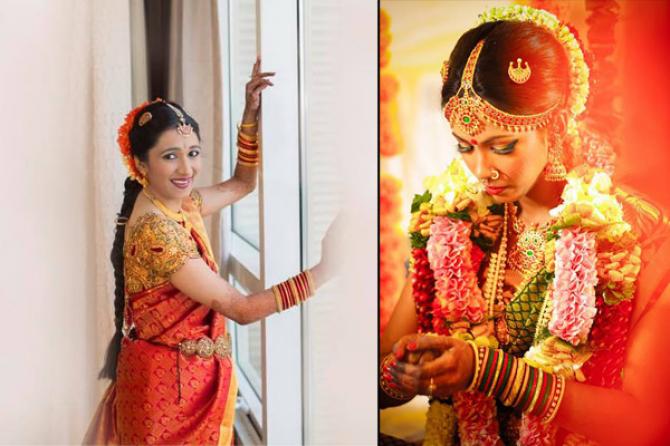 Bengali bride
Bengali brides wear coral and shell bangles known as Shakha Paula