We don't all have a negative image when we hear Boss. But these Illustration might make you re-evaluate your definition.
A boss is sometimes dominating over their employers but A Leader is always understanding the benefits from pulling up his work team.
As Michael Scott would say the word boss used to be used to describe something cool… like shoulder pads, now "boss is just slang for jerk in charge"
Here we have full cartoon Illustrations
1.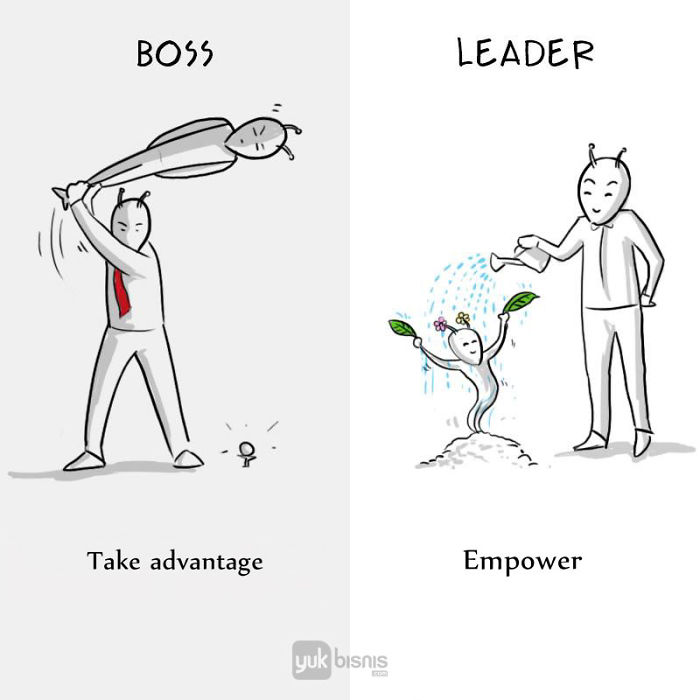 2.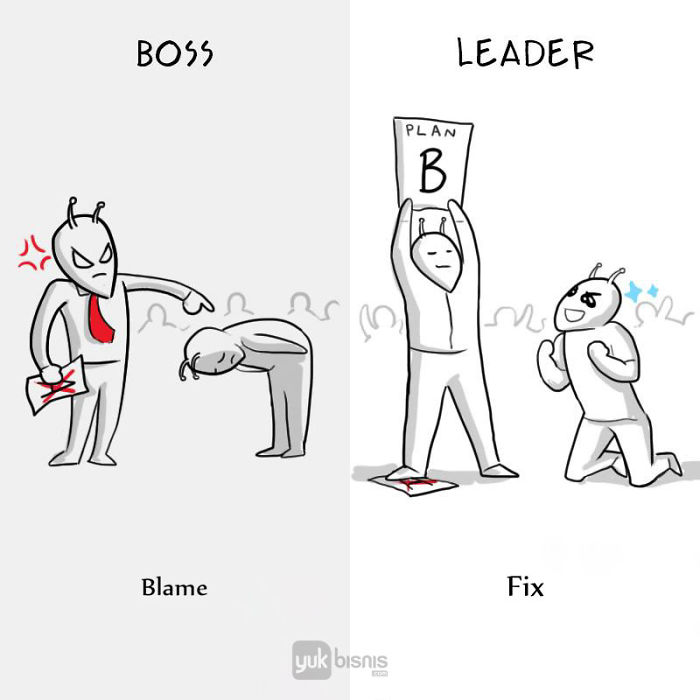 3.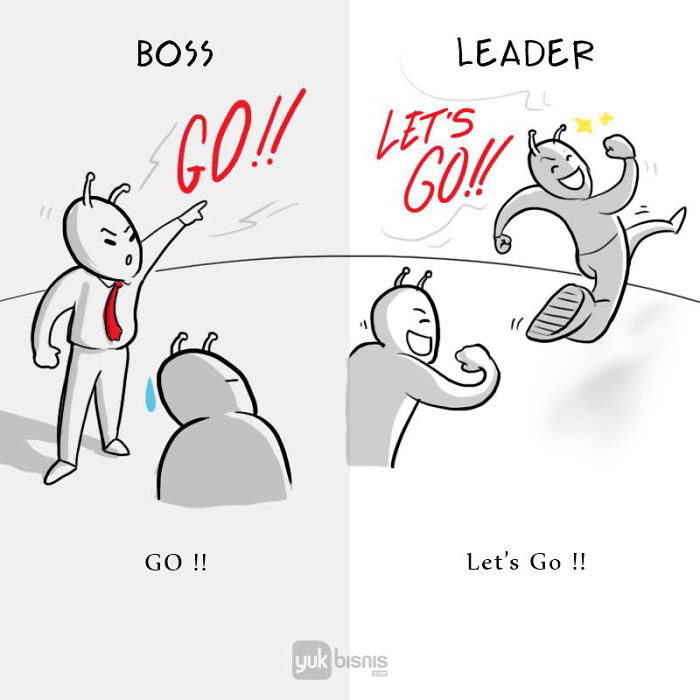 4.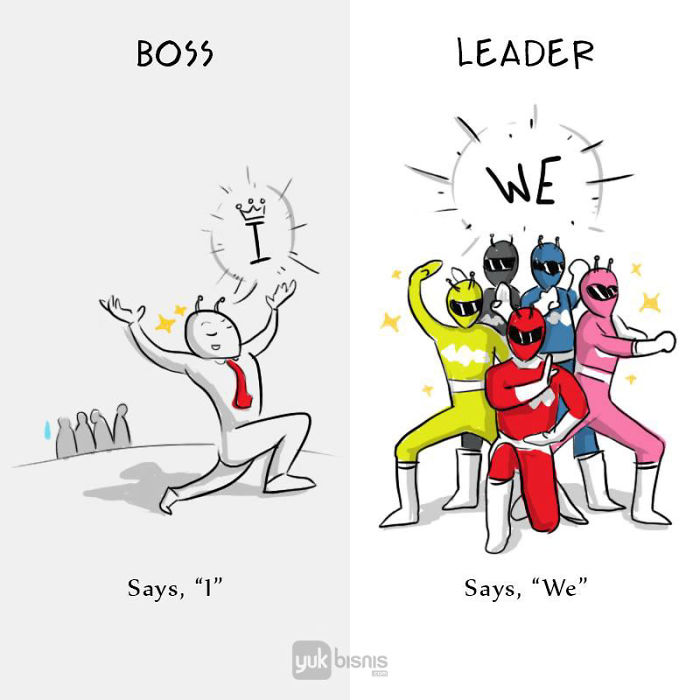 5.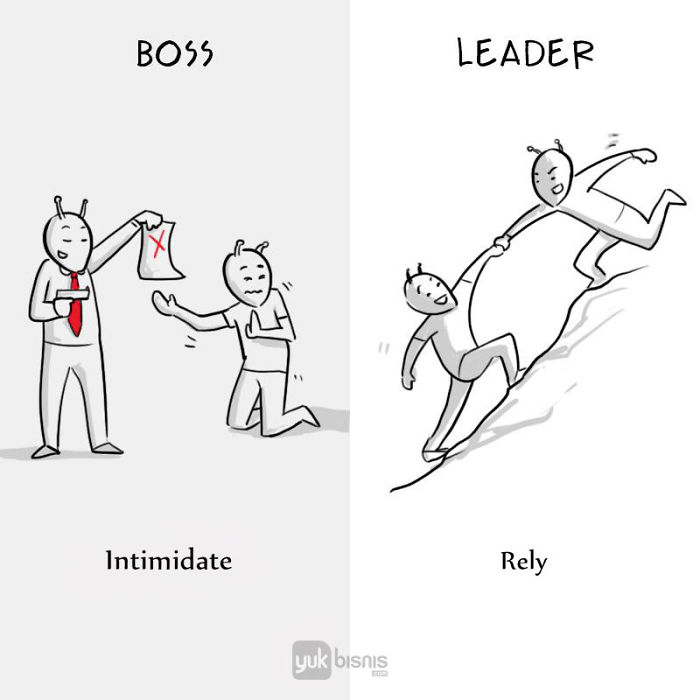 6.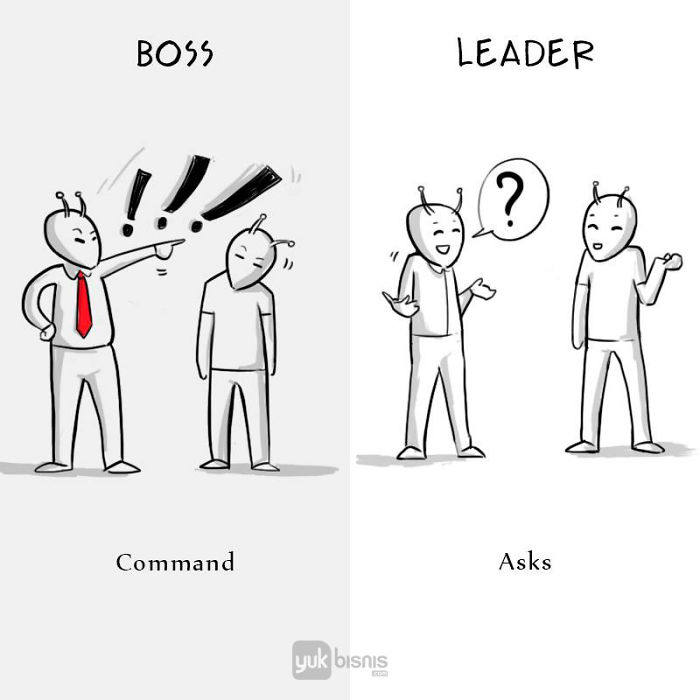 7.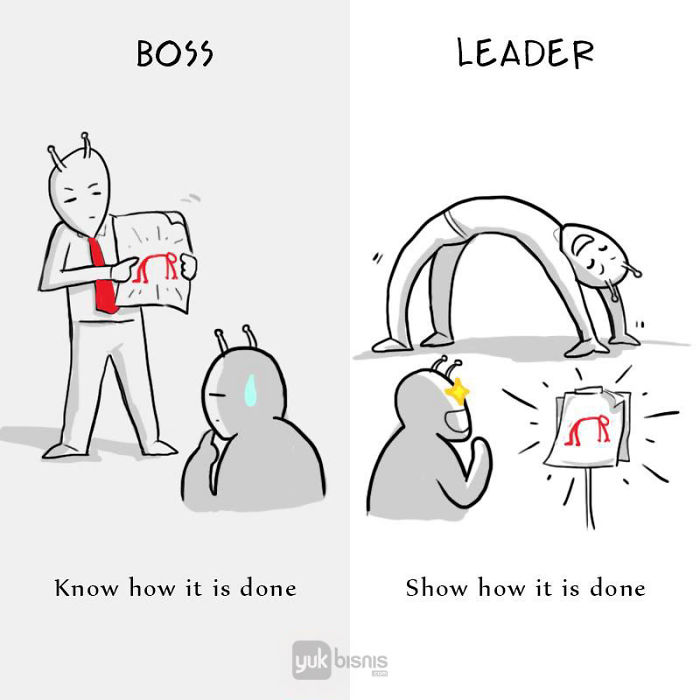 8.