Finally, the justice has done in Nirbhaya rape case, a rape case that shook the whole nation. The Supreme Court of India upheld the death penalty for the four convicts for 2012 brutal gang-rape and murder of Nirbhaya. The Nirbhaya rape-cum-murder case was the rarest of rare case. According to the National Crime Records Bureau, a new case is reported in every 20 minutes. There are even cases that we cannot imagine, girls and women are being molested, raped and murdered but only some of them get the justice. Here are 7 rape cases that shook the very roots of humanity.
1. 2009 Richmond High School gang rape

This horrifying incident occurred on Saturday, October 24, 2009, in Richmond, a city on the northeast side of the San Francisco Bay in California, U.S., where a student of Richmond High School was raped on her school campus on the night of her homecoming dance. She was placed on a bench and was raped for 2-3 hours, sometimes with a 'foreign object'. At least 20 bystanders watched the assault and some have been reported to shoot the whole thing, while no one called the police to report it.
2. Rohtak Gang Rape (2015)

A women's naked, half-eaten body was found in Haryana's Rohtak, with sticks and stones inserted in her. The body was gnawed at by animals and with key organs missing, two arms and the left side of the body was gone. It was reported that sticks, stones and condoms were stuffed into her private parts.
3. Oksana Makar case

Oksana Makar, 19-year-old girl was gang-raped by three men in Mykolaiv, Ukraine in March 2012. After the rape, her assailants tried to strangle her and later moved her to a deserted construction site, where she was set on fire alive.
After burning for hours, she was discovered the next morning, still breathing. Two weeks later, she succumbed to her injuries from the burn and smoke inhalation. As per reports, since unmarried, she was buried in a wedding dress.
4. Junko Furuta case

Junko Furuta, a 17-year-old girl was kidnapped by four young adults and was held captive for 44 days, in Adachi, Tokyo. During these days she was raped and tortured until she succumbed to death. She was raped over 400 times, beaten, penetrated with foreign objects including an iron rod and light-bulb, made to her drink her own urine, fed with cockroaches, and burned with cigarette ends. The assailants had also inserted fireworks into her genitals and set them off and cut her nipple out with pliers.
On the 44th day, Furuta was doused with lighter fluid and set alight, the final torture that claimed her life.
5. The Rape of Nanking: 1937 – 20,000–80,000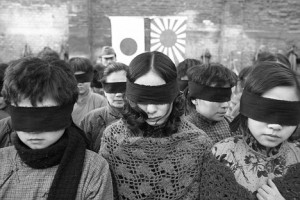 This mass rape happened during a six-week period in the Sino-Japanese war. A large portion of these rapes was systematised in a process in which soldiers would go from door to door, searching for girls, with many women being captured and gang raped. The women were often killed immediately after being raped, often through explicit mutilation or by penetrating vaginas with bayonets, long sticks of bamboo, or other objects. Young children were not exempt from these atrocities and were cut open to allow Japanese soldiers to rape them.
6. Delhi Gang rape case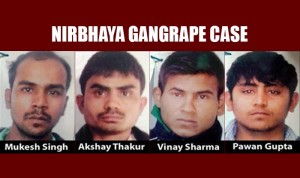 How can we forget the most horrible rape case in the history of our country? A 23-year-old girl, on her way to her home with her good friend, was raped inside a private bus by six men while the driver kept driving the bus through the city. Then six of them of which one is a juvenile forced the girl, raped her and he inserted a wheel jack deal into her organs, which damaged her belly and intestine. Their cruelty didn't just end here, they threw both of them from the bus and vanished from the spot. After having weekly of treatment, she died in a hospital in Singapore.
7. Miryang murder case
The assailants who were a part of a high school gang attained the first 14-year-old sufferer over the telephone.She was sexually assaulted and the whole thing was filmed to blackmail her. She was raped up to 10 times by 3 to 24 senior high school students in each event. The girl was then told to bring her 13-year-old sister and her 16-year-old cousin. The younger sister was physically assaulted while the cousin was brutally raped. The assaulters were also accused of raping two other girls.