#1.RUKSANA KAUSAR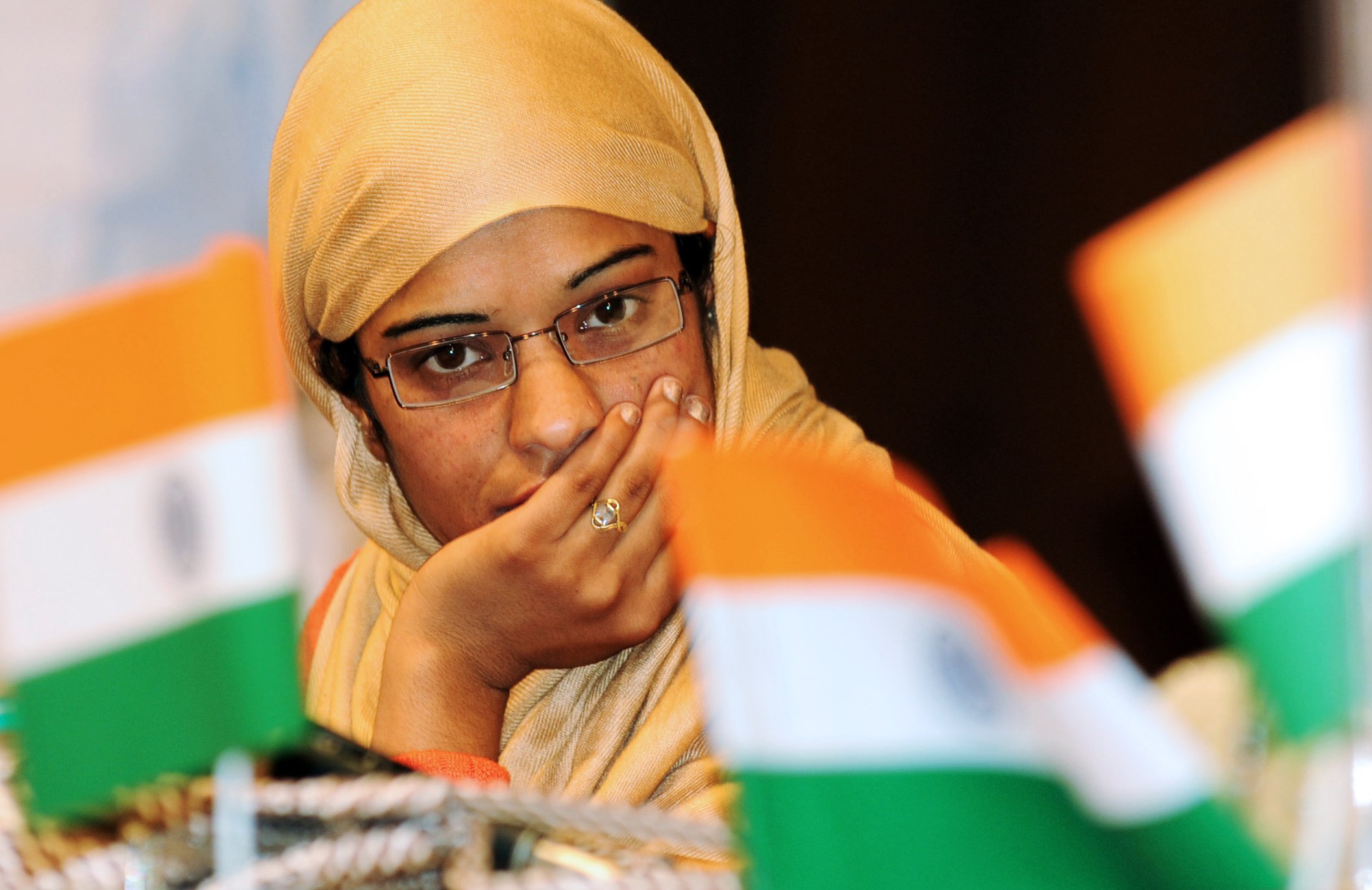 Ruksana is awarded with National Bravery Award, Rani Jhansi Bravery Award for her audacity. She belongs to Rajouri District in J&K. She showed courage when LeT militants broke into her house on 29th September 2009 to take her along. But before commanders could enter her mother hid her under the cot, and then resisted to hand over ruksana as an outcome the militants started beating them. Ruksana used her wit and attacked on one of the militant's head with an axe and then grabbed his AK47 and started open firing and gave another gun to his brother also. She shot one of the fanatic Abu Osama one of the commander. Afterwards they en-routed to the nearby police station. Their struggle is yet not over as they still get threatened. Right now they are under police protection. Presently Ruksana and his brother Aijaz are serving as government employees.
#2.YELLAVA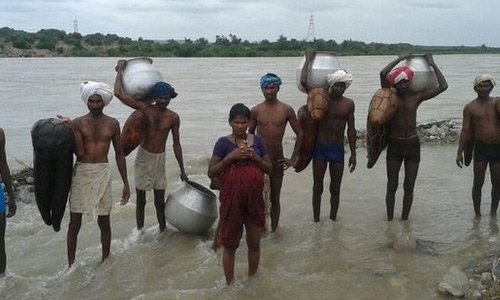 Yellava a non-swimmer swam for her infant's life into the choppy water of Krishna River in Yadgir Dist. India's health ministry lack behind in serving to the remote areas. Yellava resident of Bengaluru's small island was 9 months pregnant and her delivery was due in monsoon, the time of water lodging. There were no hospitals in the district so to reach there in the city she had to swim for 90 minutes to deliver her child safely. Her family helped her along. This brave mother gave birth to a healthy baby boy.
#3.ARUNIMA SINHA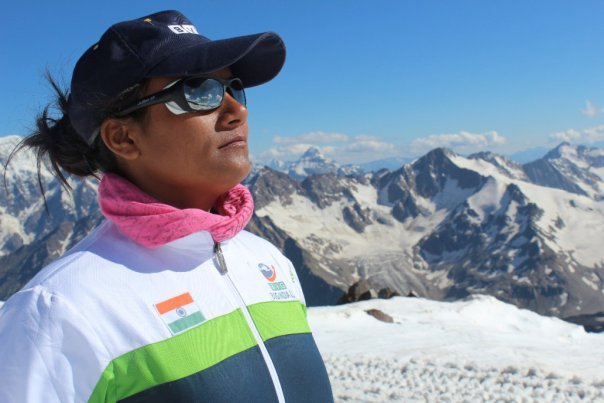 An ambitious woman and a national level volleyballer and footballer Arunima Sinha is the 1st Female Amputee to climb the Mount Everest. Earlier she met with an accident when she was travelling in Padmavat Express train at Lucknow for Delhi on 12th April 2011 and was tried to be robbed but she confronted the robbers and they threw her out of the train. Her legs got crushed bone by bone by the parallel train coming on the track. In her unconscious state some of the villagers took her to the hospital where the doctors had to amputee her leg for the sake of her life. She was given the compensation. The police said that it was a suicide attempt but the case was declared false by the Allahabad High Court and then the she was given ₹ 5, 00,000 as further compensation. Later she got prosthetic leg free of cost. She did not stop and climbed 5 more peaks. It is her dream to host the Indian flag on the highest peaks.
#4.NEERJA BHANOT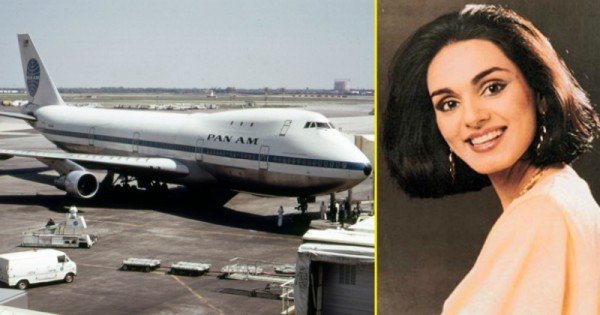 Neerja bhanot a gallant figure was a purser for Pan American Airways and a model too. She gave up her life for saving passengers on a hijacked aircraft 'Pan Am flight 73'. Terrorists hijacked the plane during the stopover at Karachi Pakistan on 5th September 1986. Ms. Bhanot is the youngest recipient of India's highest peacetime award for bravery, the Ashok Chakra Award. Neerja's biopic was made, in which Sonam Kapoor is the protagonist.
#5.LAXMI AGARWAL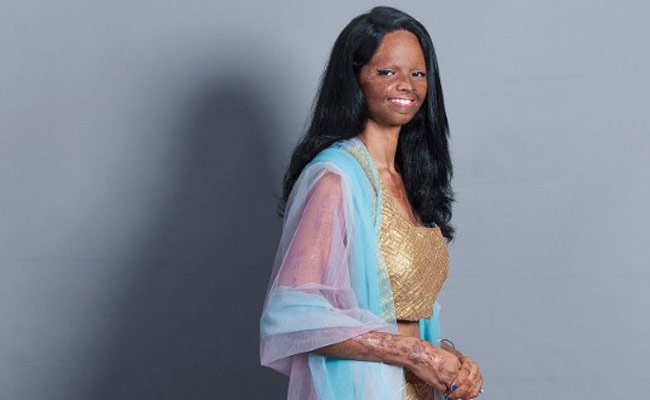 Laxmi a delhite is a tv host and campaigner with Stop Acid Attacks. At the age of 15 she became of acid attack by the 32 yr. old man Gudda and his alias Naem. She filed a PIL to regulate sale of acid to curb the attacks, since then only the new law was made.  She is the director at the NGO Channav Foundation and a recipient of International Women of Courage and was also chosen as the NDTV Indian of the year. She is in a live in relationship with the activist Alok Dixit. This lady continues to fight against the society and curb the acid crimes.
#6.SUNITHA KRISHNAN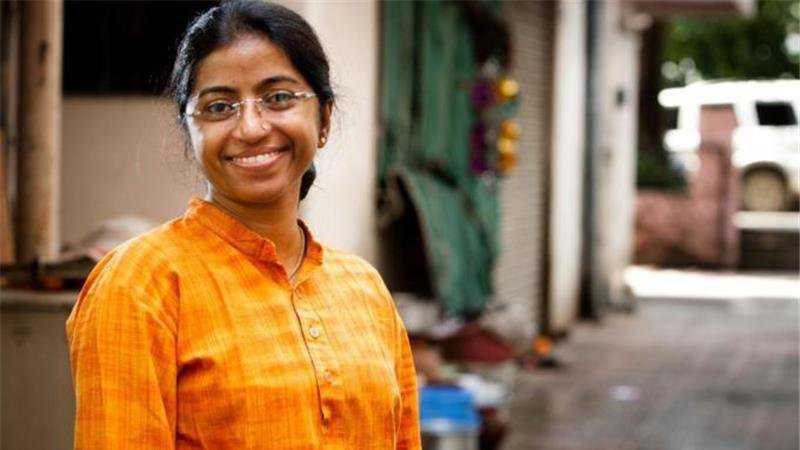 Krishnan is a passionate social activist and a co- founder of a NGO Prajwala. At the age of 8 she started teaching dance to mentally challenged children. And at 12 she started schools in slum areas. But unfortunately she was gang raped at the age of 15. This acted as a catalyst in her life after all the problems she faced she did not stopped herself in helping the rape survivors. She continues to do her work after all the threats she gets sometimes she is brutally beaten up but her vision is clear. Sunitha was honored with Padma Shri in 2016.
#7.SUZETTE JORDAN

Suzette Jordan from Kolkatta is a women's – rights activist and anti-rape campaigner.She was gang raped in a car. Her identity wasn't revealed as per the law. But later to strive for justice she revealed her identity. For that she was mocked and the government also blamed. She wasn't allowed to enter public places like restaurants, movie halls etc. But then she fought for herself and took help for media and was featured in 'Satyamev Jayate' a talk show.