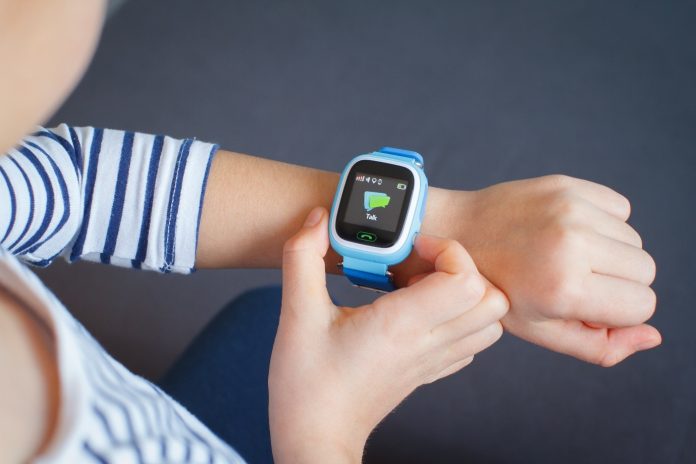 Isn't it fun to accessorize your kids' clothing with adventurous-looking watches? Watch for kids has recently surfaced in the fashion scenario, taking the concept of kids grooming by storm. For instance, you can dress up your baby girl in a yellow sleeveless frock for her birthday bash, accessorize her hair with colourful dainty clips and make her a neon green watch for kids. You can complete her get-up whichever way you want to, and it would look all cool and fun. You can also dress up your little prince in blue dhoti pants paired with a yellow kurta and give him a multicoloured watch for kids to wear. How adorable would it look, wouldn't it?
So, be it a multicoloured watch for kids or a neon-coloured watch for kids, you must explore a wide selection of watches before you dress them up these days because kids' fashion and grooming is a thing that is not supposed to be taken lightly. So, complement their adorable outfits with a cute watch for kids. But making a choice is seldom easy, given the multiplicity of choices flooding the market. So, for your convenience, we have compiled a list of trendy watch for kids you can refer to for better decision-making.
The Pink, Digital Watch for Kids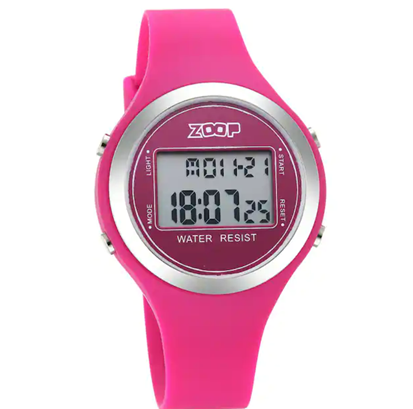 This unisex Zoop digital watch for kids with a cool design is all you need to pep up your little trendsetter and imbibe a spirit of adventure in them. It has a warranty period of 2 years, 3 ATM water resistance and a buckle-lock mechanism. The plastic-made, round-shaped case with acrylic glass and silicone-made, pink-coloured strap is all you need to get your kid ready.
Basic Touch Watch for Kids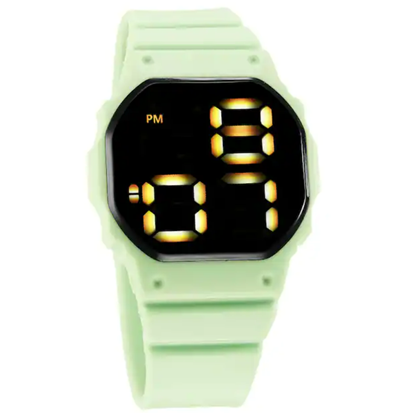 This Basic Touch watch for kids is one of its kind. It comes with a year-long warranty on the battery and movement from the date of purchase. The vibrant colours of this watch for kids are all you need to glam up their regular outfits. It comes with a special-case shape made up of plastic in black colour and a light-green colour strap. So, dress your boy in a black checked hooded cardigan with a pair of ebony pants for a play date and don't forget to add this special watch.
The Ana-Digi Black Watch for Kids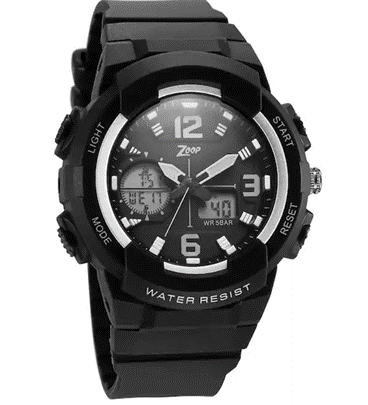 Send your kids for their hobby classes with their watch for kids like this one strapped on their wrists. The Zoop Ana Digi watch comes with a year-long warranty and sports a digital quartz movement. It has a black-coloured acrylic watch dial made of plastic and a black-coloured plastic strap to keep the dial steady. It is a handy watch piece to ensure that your kids enjoy keeping a watch on time.
The Basic White Watch for Kids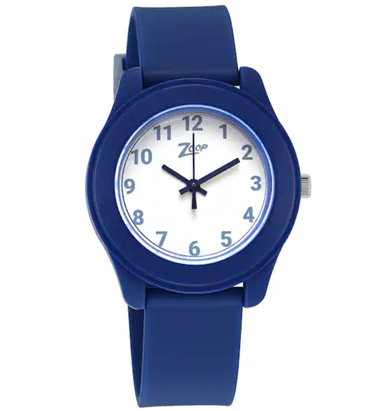 Dress your little boy in brown boots this winter and accessorize his wrist with this white-dial watch that will lend him an adorable look. A 3 ATM water resistance will ensure that this trendy watch for kids remains safeguarded from unexpected water splashes. So, make him sport this analogue quartz movement watch for kids fearlessly.
The Outdoor Watch for Kids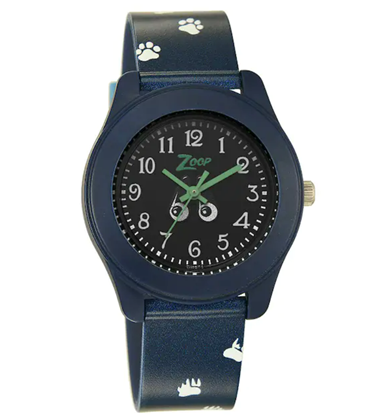 These days kids can pull off colourful, vibrant outfits and accessories effortlessly and look hep simultaneously. So, make your little doll sport this grey round analogue watch for kids with quartz movement and make her all set for a super-cute appearance.
Prepare your kids fashion icons early on by making them sport cool and stylish watch for kids. Add a dash of style to their outfits, and you can leave your little munchkin to continue the swag they develop from an early, developing age. Next, accessorize them with multicolored ensembles and other related accessories so you can imbibe a sense of adventure in them. Then, prepare them well, so they do not feel scared to experiment with their looks when they grow up. Finally, ensure you get the right watch for kids from renowned brands such as Titan, Fastrack and Sonata so you do not have to worry about their quality again.
Also Read More: 4 Analogue Watches perfect for The Wedding Season