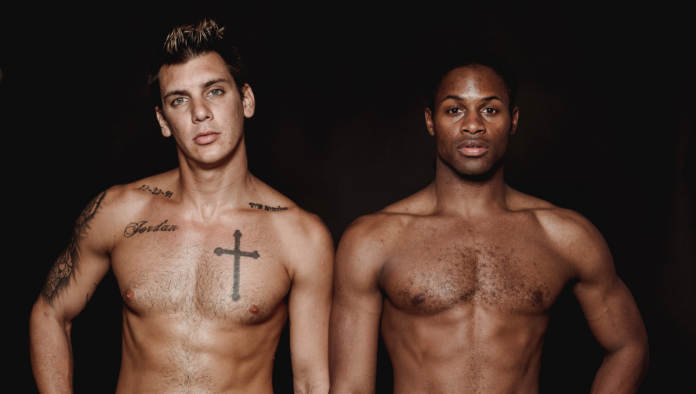 Athleisure is a 300 billion industry. People have embraced athleisure because they can wear it for different occasions and locations. Thanks to advancements in clothing materials, designers have access to materials that can wash easily and wick away sweat. These types of materials make clothing more comfortable and practical for everyday use.
The term athleisure is a combination of the words athletics and leisure. It refers to a fashion style that looks sporty, but you can wear it for different occasions. It may also refer to clothing suitable for exercise or everyday use.
Athleisure is a progression from sportswear. Traditionally, clothes were fit for purpose; you had your outfits for around the house, walking in the neighborhood, gym, sports, work, parties, and going out. But people have started to gravitate towards outfits that will seamlessly transition them through their lives; for example, an outfit suitable for dropping off the kids, grocery shopping, going to the gym, and having lunch with friends.
There's a growing expectation and acceptance for clothes to be stylish, comfortable, and versatile in design so that people can wear them in casual and more formal settings.
Mix Casual With Formal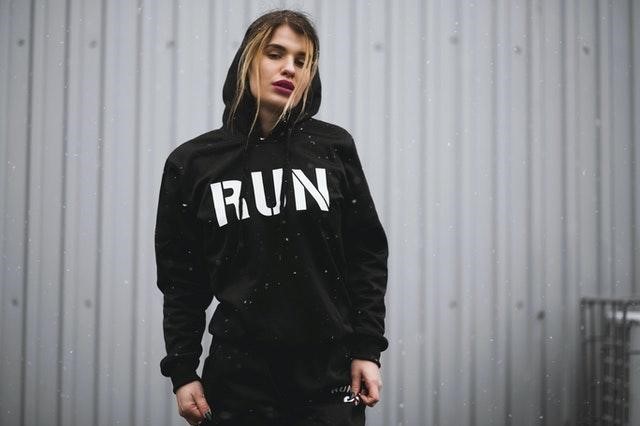 There will always be a reason to wear a suit, but it doesn't dominate the office's appearance. You can mix casual clothing items with formal ones, like a sports jacket or shoes with a more fitted dress shirt and pants. The mix will demand respect exude confidence while giving you an edge. You don't need to look like a stiff to get things done. Add a bomber jacket to your shirt and slacks to look more approachable.
A mix of casual and formal can work on an outing with friends, a date, or a sports match. It's a trendy cool look that works for relaxed occasions. Leave the suits for formal business settings or a wedding and use the athleisure for a clean, neat, and well-presented sophisticated casual look. You can use pieces like sneakers, bomber jackets, casual trousers, crew-neck sweaters, or polo shirts to make the look.
Joggers Are Your Best Friend
Few clothing items are as comfortable as joggers. The loose fit and soft fabric make them a favorite for wearers. The initial design was for, you guessed it, jogging, but they are more versatile than that.
The most straightforward style is to add a fitted t-shirt for a casual, relaxed, clean look. Adding a hoodie to joggers can also achieve the same effect on colder days. You can add layers under the hoodie to give it more edge.
Sneakers That Work Outside the Gym
Most sneaker designs have streetwear in mind. Wearing sneakers only for sports is so 80s. Sneakers can work both in and outside the gym, and that's why they're considered an athleisure item.
The comfort they offer and stylish cred make sneakers an option for any casual outfit. You can opt for signature sneakers from your favorite athlete or go for the classic designs. Sneakers don't have to be flashy. You can choose to wear simple designs that add a cool, cavalier sense to your style.
Stick to Neutral Colors
Athleisure can come in various colors, and there is a rising trend in experimenting with bright and eclectic designs. But for the most part, athleisure comes in neutral colors. Almost everything comes in the colors of black, white, grey, brown, and slight variations of everything in-between.
Sticking to neutral colors enables you to keep the look versatile and straightforward. Neutral colors can work in just about any setting.
Pair Any Fit With Stylish Glasses
Nothing says cool like a pair of glasses. Stylish and unique eyeglasses or sunglasses have become associated with the athleisure clothing style. They can add mystery, seriousness, or fun to your look. Be sure to get something you can wear for work or social settings, like trendy men's rimless glasses.
Wear It Loose
Fashion is one of many things that the pandemic influenced. While at home, people choose to wear clothes that are more comfortable than style. There's no need to wear anything tight or flashy when there's nobody around you. But once the comfort, soft feel, and freedom of loose-fitting clothes get you, it's hard to let go. Wearing clothes loosely or a size larger is considered a rule for athleisure attire, so it lends itself well to the demand for comfort.
The pandemic's baggy wear is coming out on the streets now. Styling loose or oversize clothing is something of an art; there is a difference between looking like you are taking out the trash and looking chic. Try to have one part of the outfit have the volume; that way, the focus is on the contrast of proportions. You can use pieces like overalls, relaxed-fit pants, or oversize blazers.
Dress at Your Leisure
You don't have to give up comfort for style. With athleisure, you can have both. You can wear the fashion items in most settings and project the image you want.
Read More : How Project Management Stakeholders Are Important