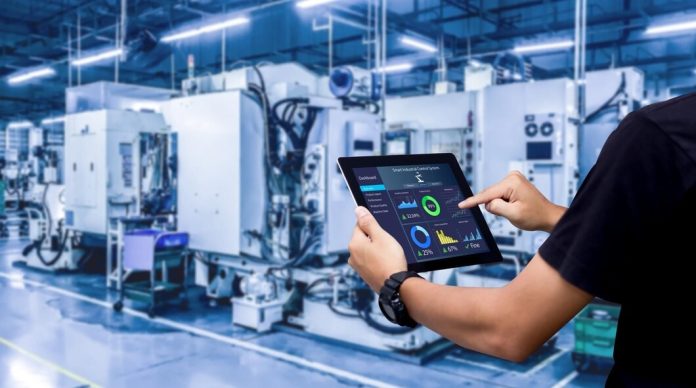 Managing a business is any day a huge responsibility. But when you are running a business that provides essential services, things get more complicated. Electrical business is most certainly one of them. From residential areas to commercial properties, from educational institutes to healthcare facilities—the service area for electrical business is so huge that it takes additional care and expertise to manage things professionally. This is one major reason more business owners are leaning towards software management, especially things like Electrical Management Software.
Also, keep in mind that electrical service is a multi-billion-dollar industry. Therefore, it is only obvious that you must keep up with strong competitors every day to keep your business up and running, let alone achieve business growth. So, the question naturally arises—as an electrical service business owner, how do you achieve a competitive advantage in the industry? Simply put, you must figure out some strategy to make your business operations more seamless and efficient. The answer to this, however, is fairly simple. In this era of innovative technologies and digital transformation, you have plenty of software solutions at your disposal. And the best tool you have is Electrical Management Software.
Now, you might be comfortable dealing with your business affairs following the traditional methods. And we agree that transitioning into something new could be a huge task. However, in this age of cutthroat competition, you would not survive if you don't step out of your comfort zone. More so, unless you try out new things, you would never know what you are missing out on. Who knows, modern technology could provide that Midas touch to your business. But let us not get caught up in idealistic reasonings. There are more practical advantages that software could bring into your operations. Let's have a look at them.
What is the Importance of Electrical management?
The electrical service business involves quite a lot. It requires a vast skill set such as installing, repairing, modifying, and maintaining lighting and power systems. Besides, the field is ever-evolving. Every other day, new technology is being introduced that you need to know all about if you want to maintain your position in the market. Electrical technicians have to face unique challenges that were hard to even imagine just a decade ago. Adding more to the challenge, you need to be in ten places at once. From taking phone calls to dispatching technicians, from finding new clients to handle customer service, from creating estimates to managing invoices—you need to be on top of everything to have complete control over your business. This is where electrical service management comes into the picture. To run your business smoothly, you need to make sure every part of the machinery is working efficiently.
Even if you are skilled to handle all these challenges, you should not have to deal with all the stress and headache. Besides, it is a manually intensive process and leaves room for mistakes and mismanagement. No matter how watchful you are, field service always involves unprecedented risks. And if you don't have a strategy to mitigate the risks, we can't say that you have a sustainable business model.
If the problem sounds familiar to you, you are surely looking for an alternative. And the best solution you have iselectrical management software.
What is an Electrical Management Software?
Before you learn about the advantages of this digital tool, you should know what it is and what exactly it does for you. Electrical Management Software, also known as electrical contractor software, is a digital tool that offers all-in-one field service management solutions to electrical contractors. It is essentially an electrical service work order software that helps you with all kinds of business operations, including scheduling, dispatching, reporting, monitoring, invoicing, and much more. It is a software specially designed for electrical service businesses. It plays a crucial role in managing daily business operations and automating your work processes, resulting in increased operational efficiency and in turn, more profit.
What are the Features of Electrical Management Software
Work Order Management: Electric contractor software manages all existing and incoming work orders, such as requests for installations and repairs through a central dashboard. Through this, you can also assign work orders to your employees based on their availability and expertise. Using the built-in calendar, you can also view their schedule and job progress from anywhere.
Quotes and Estimates: Most customers ask for an estimate before they request your service. Considering their requirements are varied, it takes a lot of time and effort to answer all their queries. However, an electrical contractor software can do this automatically. It generates quotes and estimates based on job requirements and sends them to the customer for their approval. Once the customer approves the estimate, it turns the estimate into a work order.
Time Tracking and Monitoring: Using electrical contractor software, you can keep track of the time your employees are spending on the field. They can clock in and clock out via the integrated mobile app, and update the job status from the job site. This way, you can also monitor the job progress and keep track of their total billable hours.
Billing and Invoicing: Electrical contractor software can also manage your invoices and generate bills for the service rendered. Some software options like Zintego also support electronic signatures that help speed up the process. 
Why Should You Use Electrical Management Software?
Make Scheduling and Dispatching more Efficient
Electrical Management Software harnesses the power of automation. This can help you schedule and dispatch technicians more effectively. As you let the software do the job for you, it leaves no room for error or mismanagement. This means no more double booking or missing an appointment again. Meanwhile, you can focus on more important tasks at hand.
The biggest advantage of electrical contractor software is that it enables you to make the most of your resources. Simply put, it can make scheduling and dispatching more efficient. By automating the process, you can accommodate more work orders in the same amount of time. Evidently, this would result in more revenue.
Imagine, if you try to assign technicians manually, you would scramble through your ledgers to find out who is free on the given day and time. Even if you find someone, you never know when an emergency service request would arrive. And you would either have to look for another technician or simply turn down the order. With an electrical service work order software optimizing your schedule, you will never have to refuse any work order ever again.
One crucial aspect of running a service business is that you have to rely on your workers. While it is a great thing to improve your rapport with them, you can be too sure that they are always being transparent to you. For example, if you are relying on traditional pen and paper for work management, you would never know how much time they are actually spending on the job. You have to pay them based on whatever hours they claim to have spent every day. On the other hand, you would never know if the job is well done or the items they claim to have used on the job are actually received by the customer.
An electrical service work order software, however, gives you total control over your business. With the mobile app integrated with the software, your workers can clock in and clock out from the field itself. No need to physically report to the office. Besides, they can notify when they are starting a job and when it ends. They can also share proof of their service, including items used, over the app. Thus, the software holds your workers accountable and increases transparency throughout your business process. This saves you money from spending unnecessarily on labor charges. After all, you have got to spend each penny very carefully.
Build Better Communication Channel
Electrical Management Software ensures that all stakeholders are up to date with all the information, no matter where they are. Thanks to the GPS tracking feature, it keeps connected all your technicians with you in real-time. This way, you always know where your technicians are, how the ongoing jobs are coming along, and how many work orders you have pending for the day.
Your technicians, on the other hand, can also view their schedules and plan accordingly. Access to the system is also available to them. Therefore, they can update the job status, add items, and create the invoice from the site, saving you time and effort to manage everything on your own. However, it is you who has control over everything. This means irrespective of their inputs, you will be the one to confirm work orders, dispatch workers, confirm invoices, and even finalize the product prices added to the invoice by the technician.
Improve Customer Experience
The key to revenue generation these days is an excellent customer experience. And you can ensure that by using an electrical contractor software. If you ask your technicians, their least favorite job in the field would be giving estimates and filling out forms for making invoices. However, these two tasks hold paramount importance in creating a seamless customer experience. An estimate will give your customer a clear idea about the cost they would be spending on your service. It helps them know whether it fits their budget and thus, make the decision. So, once you provide a winning estimate, you know half the deal is already in your pocket.
Now, if you are using an electrical contractor software, you are in a win-win situation. The software will automatically create the estimate based on the requirements in the service requests and have it ready for you to send to the customer. This way, neither your technicians nor you will have to spend your valuable time checking product pricing and manually entering the data to create the estimate. Once the customer approves the estimates, the software itself will turn the estimate into a work order. This way, you also have the customer information to create both the work order and invoice. Some more precious time is saved right here by eliminating the need to re-enter customer information, items used, and service rendered.
The entire process, as a matter of fact, also gives your customer a smooth experience. From getting an instant estimate to receiving a transparent invoice—it becomes a hassle-free journey with your electrical service business. And that is most likely to bring them back to you again.
To Sum Up
It is evident that using electrical management software entails a host of advantages. But the more important question is which software is best for your electrical service business. And the answer isField Promax. It is a cloud-based smart service management software that automates your operations like a child's play. Although it does a chock-full of intricate tasks for you, using the software is very easy. You can access it from any device. More importantly, Field Promax integrates with QuickBooks. This means you can use the same customer database in both systems. So, why wait? Check out our website or call us today.
Author Bio
My world is made up of codes. It is the central element that drives my universe. I am a self-taught, process-driven programmer with a creative bent of mind. Since I was an engineering student, I dreamt of creating something unique. To satiate my creative appetite, I took to coding. Blessed with abundant support and generous scholarships from my employers, I simultaneously worked full-time and pursued my dream. My passion and high productivity helped me in my journey as well. Finally, I created Field Promax to follow my drive of coding and streamlining processes; and do more of what I know best—coding.
Headshot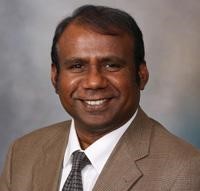 Read More : What is a claim settlement ratio in health insurance.