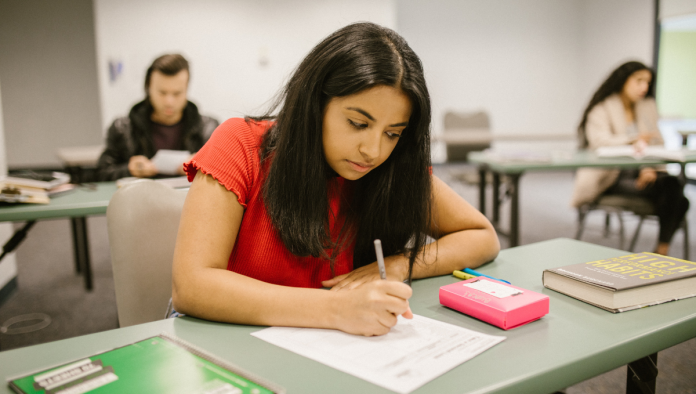 Getting a job in the civil services exam is a dream for a young aspiring Indian. However, achieving this dream is not an easy task at all. It is after all one of the toughest exams among all Indian competitive exams. Thus, only a few succeed in getting favorable results. Here are a few tips on how to approach the exam and prepare for it in a way that can get results.
Study smart and not just hard :
This is the most important step while preparing for a competitive exam especially for the UPSC. Good planning is essentially required in order to have a leading head start when you begin your preparation. Since UPSC exam is a long race, a proper plan helps create a better and stable mentality which further helps you down the line when you face difficulties. Also make sure that the way you study is upgradeable and not too stiff.
Always keep notes instead of just cramming through the study material :
Do not memorize or cram the study material. Preparing for UPSC is a long run and memorized stuff doesn't stay in the memory for long. Therefore, always make it a point to write down whatever you have studied during a period of time in form of notes. Make sure the notes cover each and every important aspect and are in an easy to understand form so that you can easily review the notes later on without much hassle especially in the end period of preparation.
Constant study is a must :
Studying constantly is a must for UPSC exam preparation. Start with studying 5-6 hours in the initial period i.e. for the first two months. This is the starting phase so start with the subject you feel comfortable with. It helps you develop the habit of studying. Make sure you sit for a specified period of time. In the next two months, increase the time to at least 7-8 hours in which you should focus on the tougher subjects instead of just staying in the comfort zone. This gives you an additional boost in confidence as you start to grasp the thing you initially considered difficult and a boosted morale is in no way a bad thing.
Pay special attention to current affairs :
Current affairs and environmental study should not be looked over at any point in your preparation. An effective way to do that is to keep a month or 2 weeks separately for the current affairs. Knowing all the details about a specific incident should be prioritized over having a superficial knowledge of multiple things. Reading newspaper daily is an important habit that helps. Other than that, there are many books and magazines for the same.
A vast majority of the syllabus comprises of the elementary subjects that are taught in school. Therefore, make sure to go through the NCERT books that are taught in schools before starting the preparation for the prelims. These contain a lot of factual information which help in clearing the concepts and building a strong foundation. Also while preparing, go for the coaching classes for the subjects that are hard. They provide you with a comprehensive plan to tackle the subject and help making it a lot easier.
Read More : TOP 5 IMPORTANCE OF NCERT MATHS STUDY MATERIAL