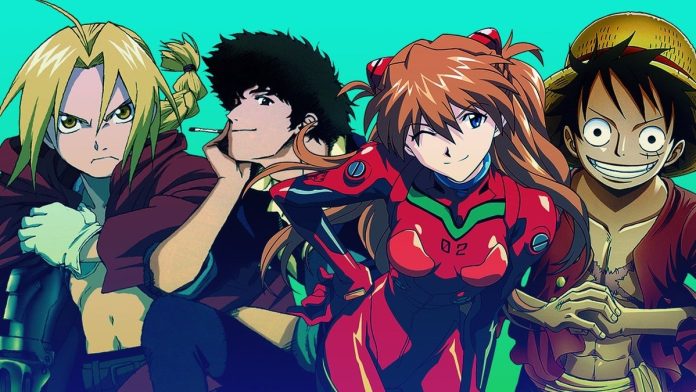 As an avid gamer, there's nothing else I love the most other than seeing a gaming reference in an anime. And, I'm pretty sure, as a fellow gaming enthusiast, you feel the same way I do.
So, in this article, I'll talk about some anime series that focus… well, particularly on the storyline while offering a tribute to gaming. Without any further ado, let's begin, then.
Top 5 Gaming Animes
Before I begin, here's a suggestion for my fellow gamers. All of these anime series I have mentioned here are available on Crunchyroll, or any other paid streaming platform.
However, if you're currently broke and can't even afford a game, don't worry. You can simply download the series, alongside some of your favourite games, from RARBG for free!
Pretty cool, right?
Series to Watch – 1: Bofuri
Bofuri is a story of a girl playing an MMORPG title, New World Online, for the first time. As it's her experiencing such a thing for the very first time, she only focuses on improving her defense, nothing else. And, somehow, she becomes an OP character after a while.
The animation of the series isn't really too amazing, if I'm being honest. Nonetheless, it's still quite enjoyable, thanks to the over-the-top boss fights, decent writing, and nice comic reliefs.
Series to Watch – 2: Sword Art Online
Like Bofuri, Sword Art Online, too, is based on an MMORPG. However, the premise here is a little bit different. Unlike the former, the main character of SAO, Kirito, and 10,000 others get stuck in the world of the game. And, if they can't complete the story, they'll die. 
Literally!
The first season of Sword Art Online was quite impressive, in my opinion. The second and third ones weren't on par, though, as I think Kirito was too OP. But it was a decent anime overall.
Series to Watch – 3: Gamers!
Unlike the previous titles, Gamers! isn't really an anime based solely on gaming. Instead, it focuses on showing how a group of gamers is living their lives to the fullest.
In this rom-com anime, we find our protagonist, Keita Amano, getting asked by a popular girl to join their gaming club. And, his life changes from there onwards.
And, although the anime is mostly about comedy and romance, it still focuses mainly on what a regular life of a gamer looks like. So, you might find it a little relatable as well.
Series to Watch – 4: And you thought there's never a girl online?
The setup of this anime is pretty cliched; at least, that's what I felt as a gamer at the beginning. But, hear me out; this is still a great anime and will fill up any loner's hope to find love.
So, the game begins with our protagonist tripping over his online waifu, whom he found out while playing a game. However, in the end, he learns that the person is a middle-aged man.
Naturally, he grew skeptical about women being found online and started considering every character to be a man—even those in his in-game squad.
However, he didn't know that he was actually playing with hotties all along. And, they were all from his school. So, I think you can already guess what's going to happen next, right?
Right.
Series to Watch – 5: New Game
If you're more interested in learning about the behind-the-scenes elements of a gaming title than playing, New Game will be perfect for you.
The show is extremely adorable and tackles the tedious process of game creation – from art design to coding – as masterfully as possible.
The characterization of the anime is pretty decent too. Each of them has a distinct or unique characteristic and offers an all-inclusive view of the gaming industry.
Also, the take on such a profound concept feels very realistic as a whole. I mean, just look at the head programmer of the company and the tantrums they make. It's how real life works too!
The Bottom Line
I think I've covered pretty much everything in this article. However, if you feel like I didn't include your favourite anime, don't forget to let me know all about it. 
I'll surely explain why I might've excluded it. Or, if I find your argument to be correct, I may include it in this one too. You won't know as long as you don't tell!
Also Read: Gaming Room Ideas: How to Create the Ultimate Space in 2022