In the present times we see people falling in and out of love easily. In this modern time, many of the stories were lined up on love and live-in relationships.Presently people and stories only pretend to understand the gist of love.When you are in love, you see the world through rose-tinted glasses and what a soothing view that is!
Nowadays, the relationships are not about love they are about the dependence on each other.
Many movies like 'Befikre',  'Ok Jaanu', 'Kabhi Alvida Naa Kehna' shared the theme of live-in relationship, extra marital affairs and marriage but then there was one director who showcased this tangled love story in the most beautiful way. After watching it you will definitely want to taste the love again.
"Aadatein bhi ajeeb hoti hai, saans lena bhi kesi aadat hai!
jiye jana bhi kya riwayat hai
jiye jate hain, jiye jaate hain,
aadatein bhi ajeeb hoti hain"
A famous dialogue from Gulzar's creation "IJAAZAT (1987)".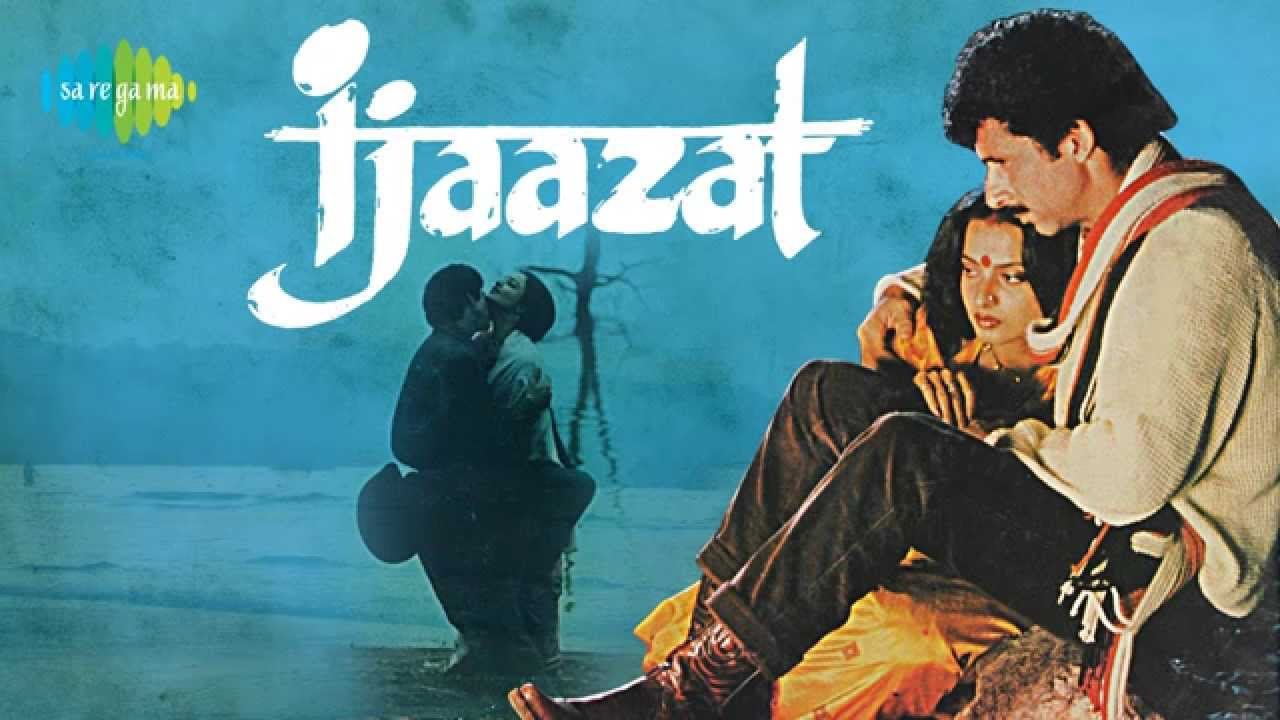 Ijaazat was based on a Bengali story, Jatugriha by Subodh Ghosh, starring Rekha (Sudha), Naseeruddin Shah (Mahender) and Anuradha Patel (Maya). Sudha and Mahender marries each other but before that, he tells Sudha that he is involved with one of the lady named Maya.
What attracted me to watch this movie was its music by Burman. I heard one of its song 'Mera kuch samaan' which was picturised on Maya, And another love hit 'Katra Katra'.
The story displays the circumstances where the couple could not live with each other despite of having no hate in their heart. Their paths can never meet in the journey.
It takes after the narrative of a separated couple who meet in the waiting area of railroad station on countryside, late during the evening. Without a moment's delay astonished and humiliated meeting where both of them are in pain and feels nostalgic while looking into each other. Many unanswered questions appear in their mind. Their marriage ended up on an open note where they lived in the dilemmas and wanted to get the closure.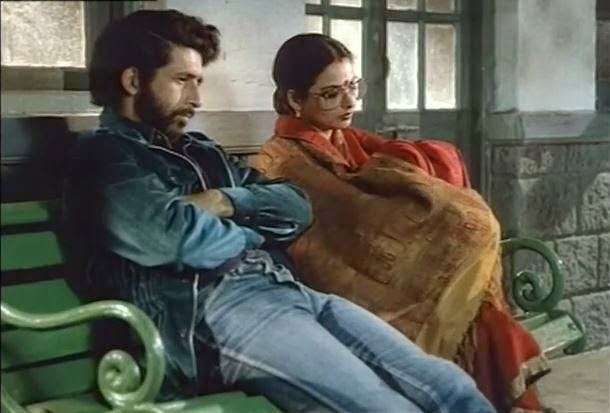 They start over a cup of tea trying to know what is going on in the other person's mind, what all they felt in the past years. The story left me with many questions like if I was Rekha would I share my husband? Will I ever agree to marry a man who already had a live-in relationship and is still in love with the lady?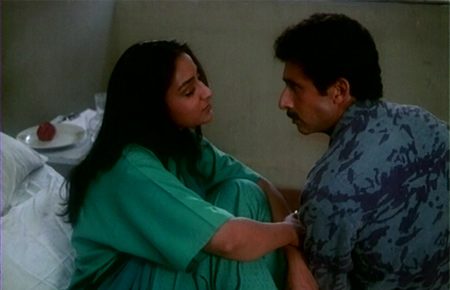 The other question was, did Maya distroyed Mahender's an Sudha's marriage? Maya was a fiery woman who lives a life on her own terms. She unpredictably appears into Mahender and Sudha's life. Will you call her the 2nd women in the story or you will associate her with the lady who was madly in love with Mahender?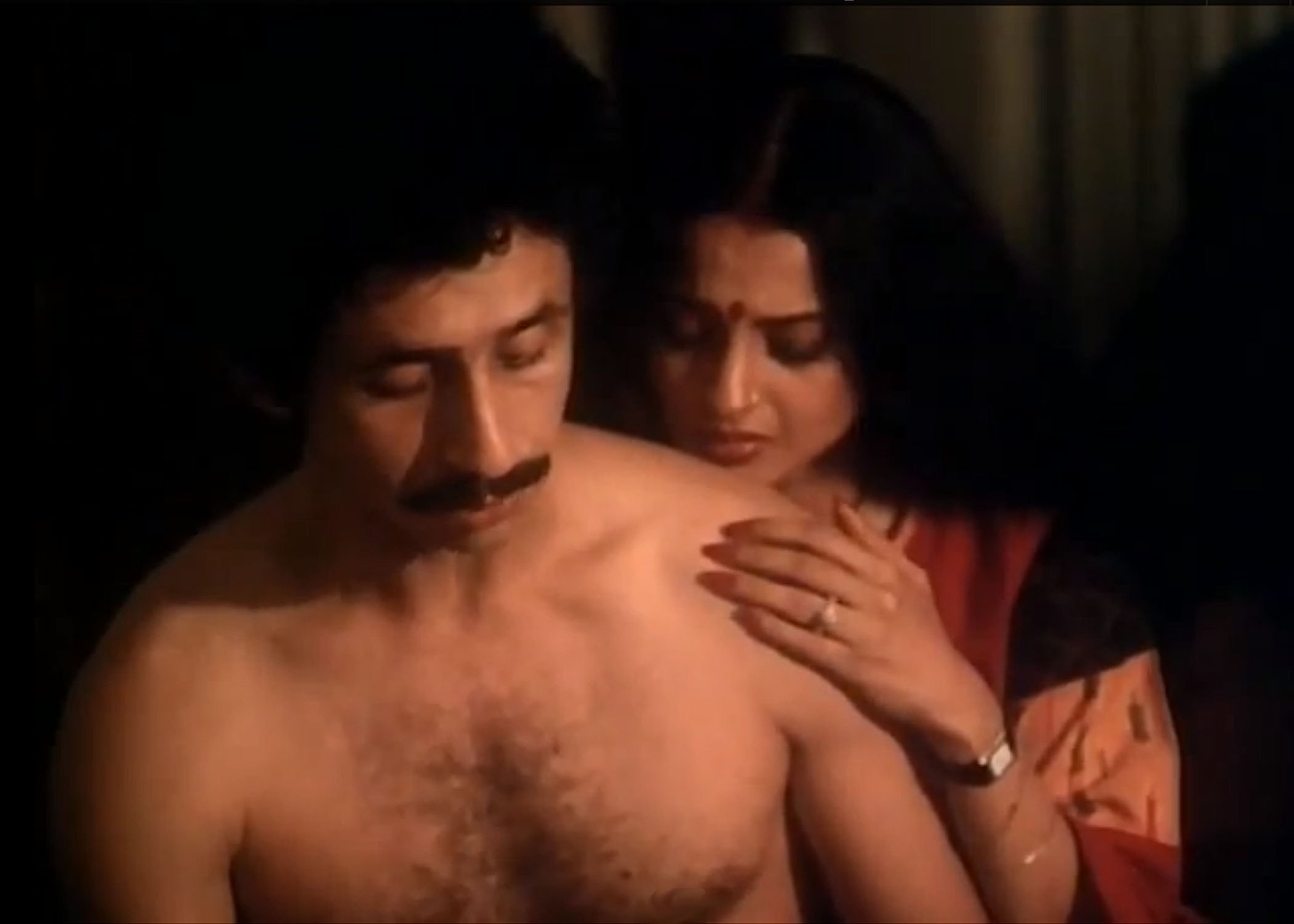 I became a fan of the ending, which is very realistic. Rekha settles with someone else after the separation. Gulzar very neatly and beautifully portrayed sense of love in this movie. Naseerudin Shah's character was beautifully written where he tries to manage both the ladies but at last fails to do so. The reason why this movie is remarkable is because of the realistic quotient it displayed.