Not only is she one of America's favourite stars of all time — seriously, she's charmed us with her class and elegance. She is one of the perfect women who win our heart at every stage, her acting skills, a lovely mother and yes! Her bold opinions. It's a well-known fact that Angelina Jolie is one of Hollywood's most dedicated philanthropists, who has done a lot to make this world better.
She has been followed by many young ladies in the 90's. She has been a start at that time and she till now she manages to hold the top positions. Jolie has set the standards of beauty and panache. She has always stood by her decisions that she made on professional front.
Here are some of the quotes by Jolie which makes us realise our worth:
#1. When other little girls wanted to be ballet dancers I kind of wanted to be a vampire.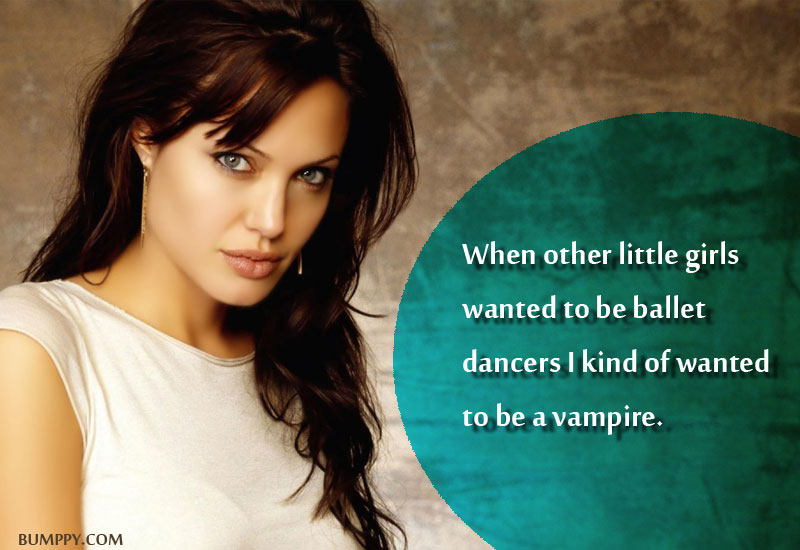 #2. I like someone who is a little crazy but coming from a good place. I think scars are sexy because it means you made a mistake that led to a mess.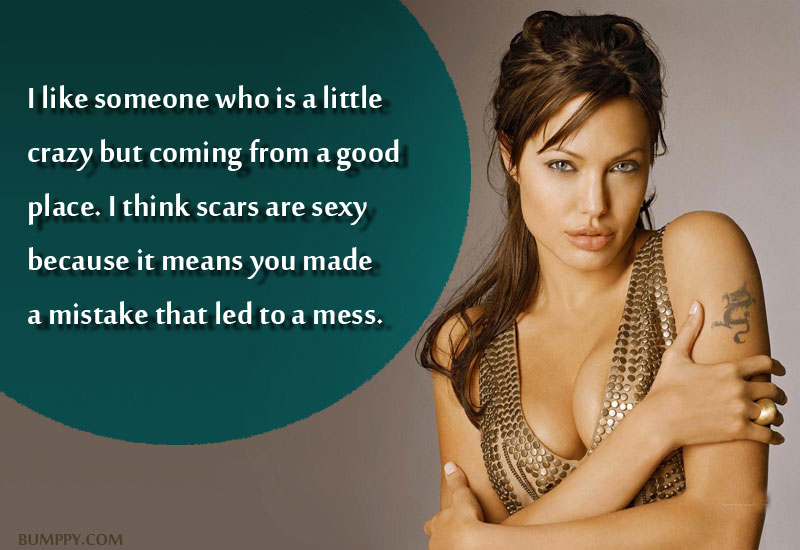 #3. I always felt caged, closed in, like I was punching at things that weren't there. I always had too much energy for the room I was in.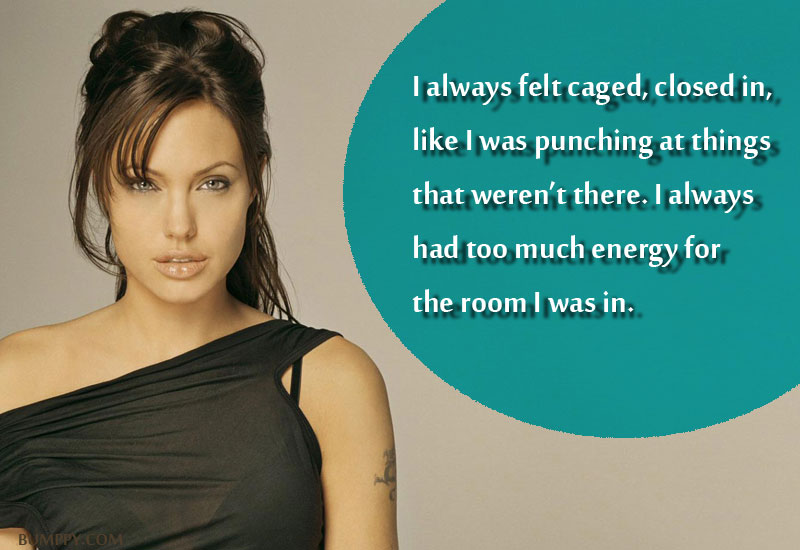 #4. Make bold choice and make mistakes. It's all those things that add up to the person you become.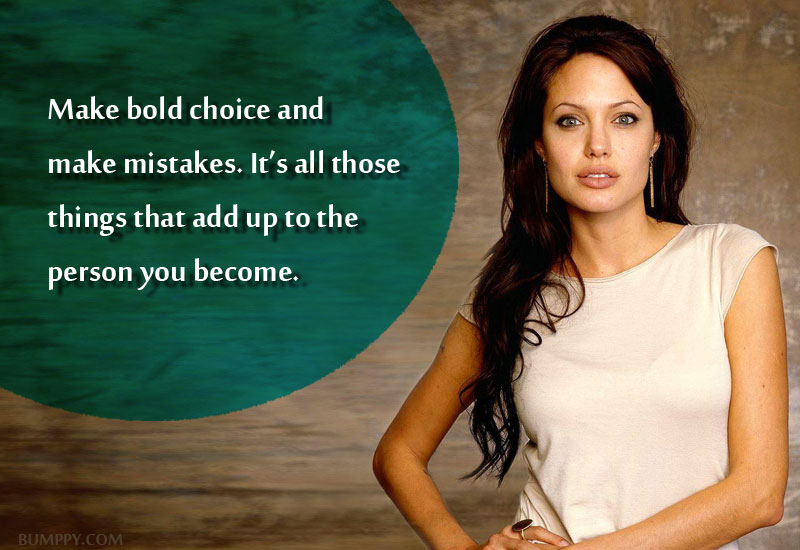 #5. I was the punk outsider who nobody messed with. I was fearless. At 16, I graduated and moved out.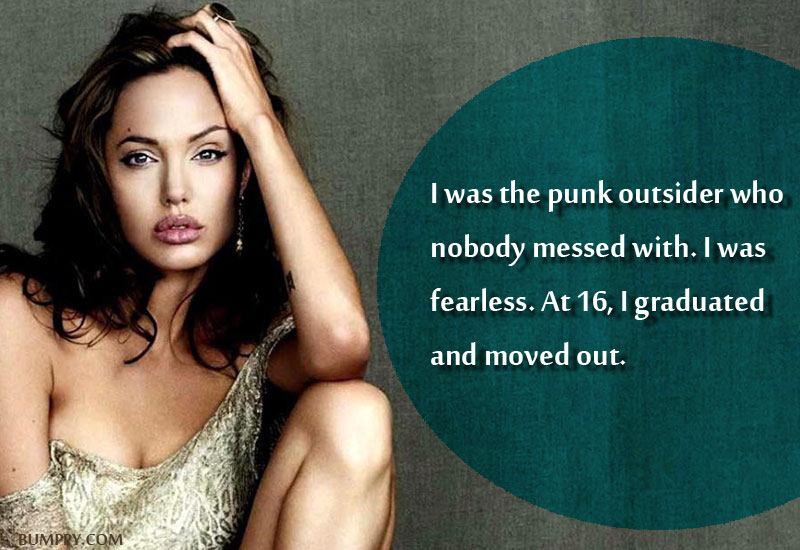 #6. Without pain, there would be no suffering, without suffering we would never learn from our mistakes. To make it right, pain and suffering is the key to all windows, without it, there is no way of life.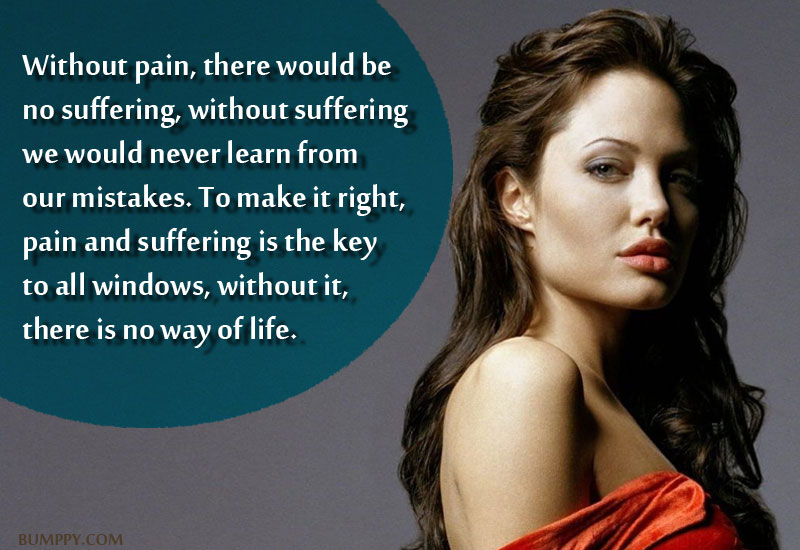 #7. I've been reckless, but I'm not a rebel without a cause.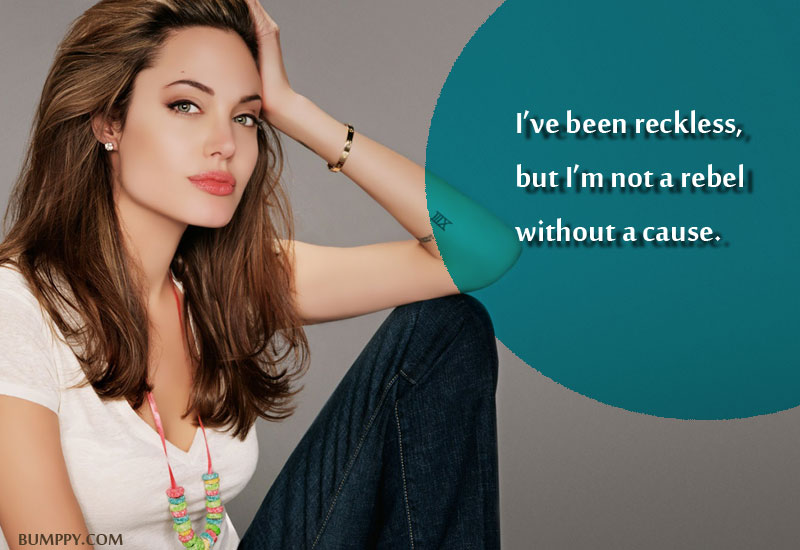 #8. I went through a period when I felt my film characters were having more fun than I was. It might partly explain why I ended up tottooed or doing certain extreme things in my life.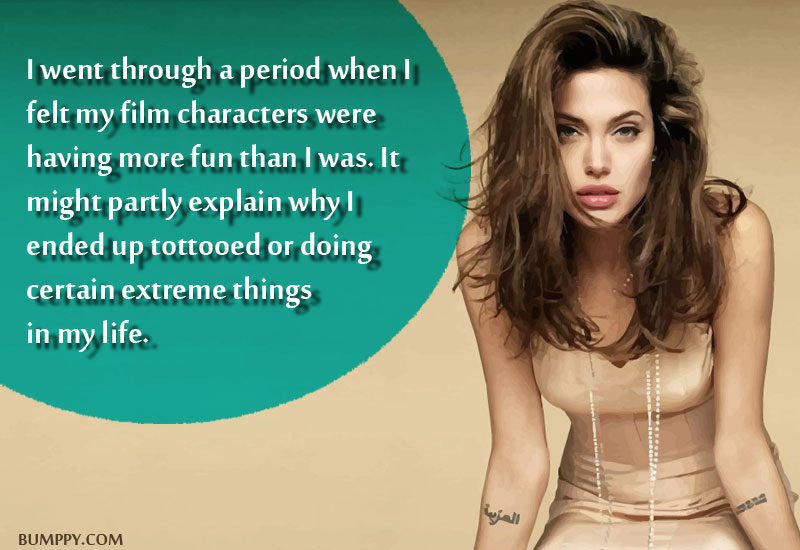 #9. If being sane is thinking there's something wrong with being different… I'd rather be completely fucking mental.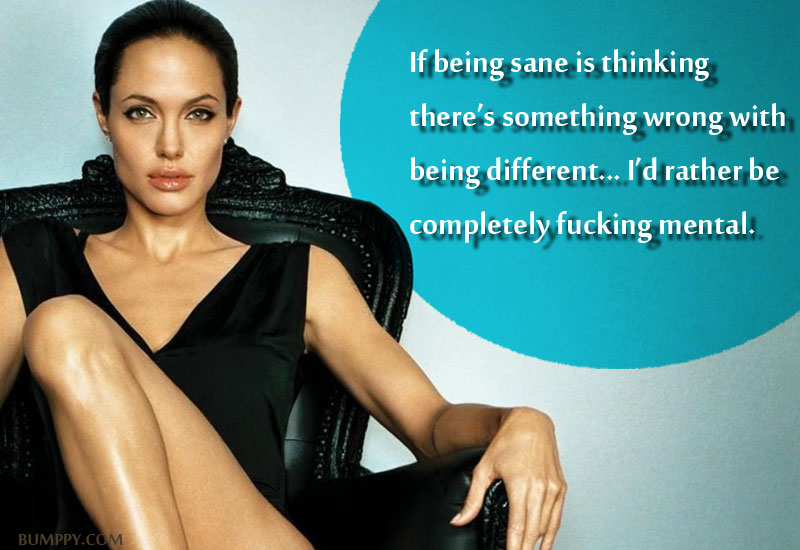 #10. Life comes with many challenges. The ones that should not scare us are the ones we can take on and take control of.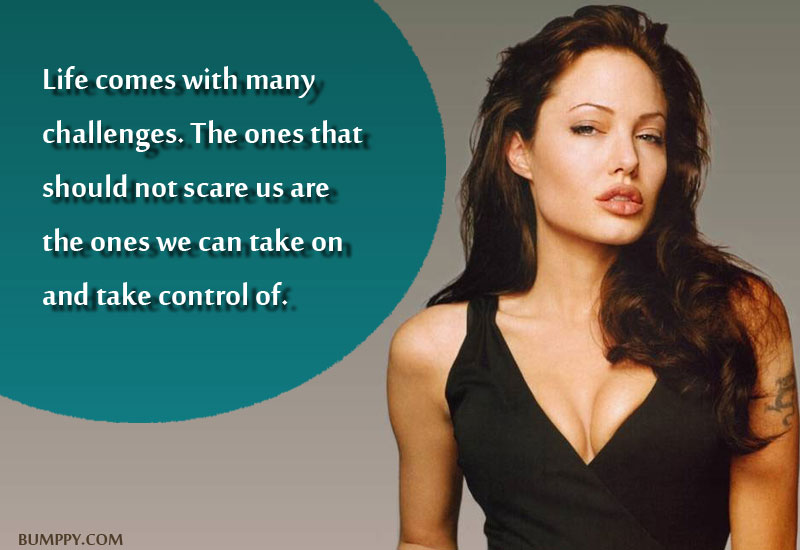 #11. We come to love not by finding the perfect person, but by learning to see and imperfect person perfectly.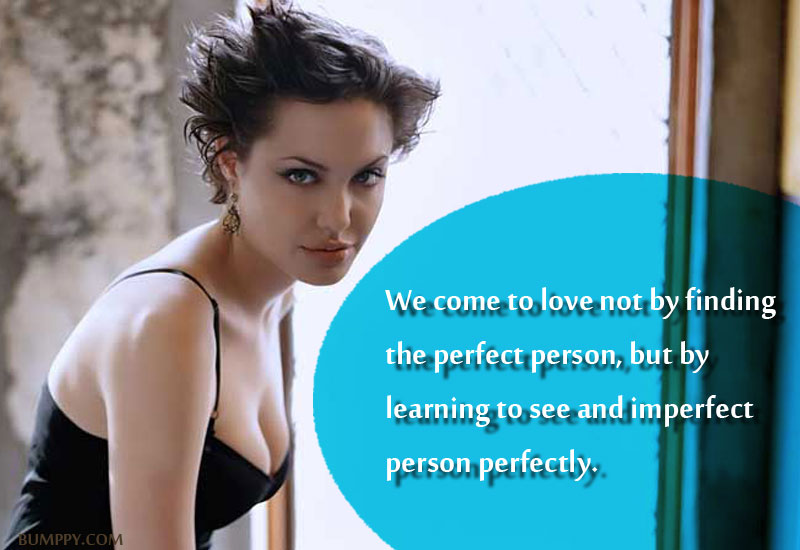 #12. If I make a fool of my self, who cares? I'm not frightened by anyone's perception of me.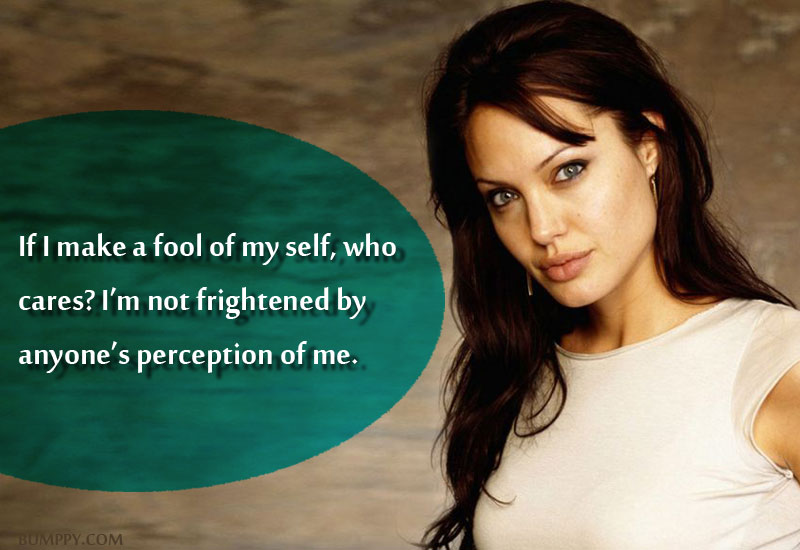 #13. People say that you're going the wrong way when it's simply a way of your own.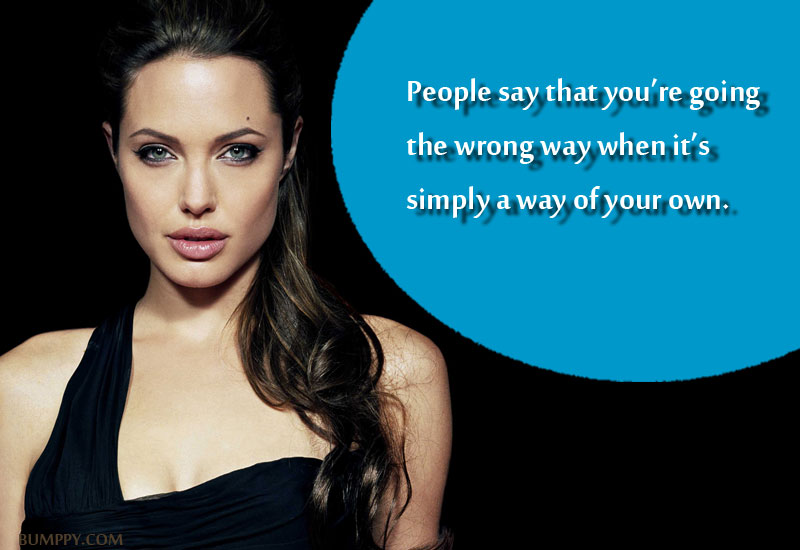 #14. I don't believe in guilt, I believe in living on impulse as long as you never intentionally hurt another person, and don't judge people in your life. I think you should live completely free.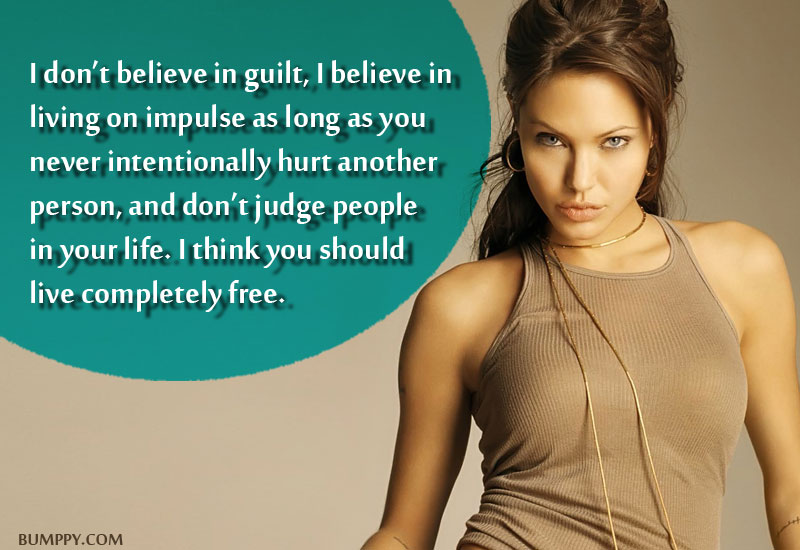 #15. I never felt settled or calm. You can't really commit to life when you feel that.