There have been many discussions on 'What life actually is all about'.
Life is often called as a great teacher. As we grow up, we tend to learn many lessons from it. They say it is a journey of love, loss and an ocean flooded with emotions.
Shayaris in Urdu captures the gist of the emotions in the best manner. Urdu language touches our heart with beautiful words. You roll your tongue smoothly and its sweetness will touch you deep inside. Heavy heart finds comforts in the Urdu shayari.
We present you some of the Urdu Shayaris that beautifully makes us realise the meaning of life.
#1. Har roz gir kar bhi, mukammal khade hain Ae zindagi dekh, mere honsle tujhse bhi bade hain.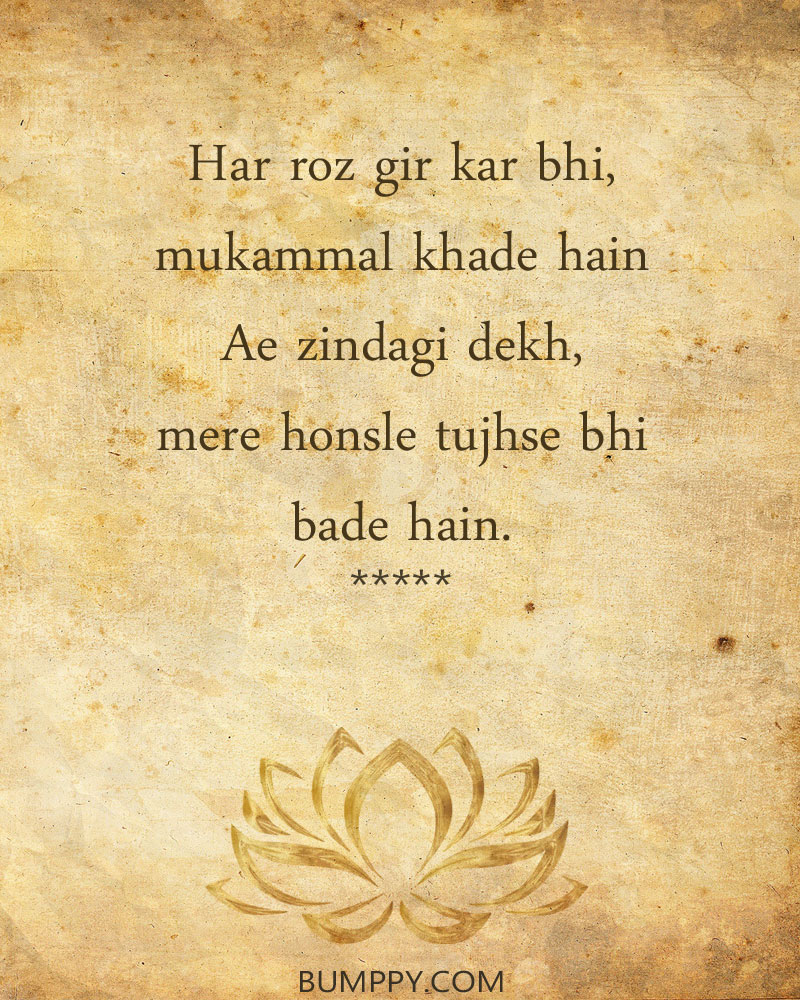 #2. Kuch iss tarah se guzaari hai zindagi jaise, Tamaam umra kisi dusre ke ghar mein raha.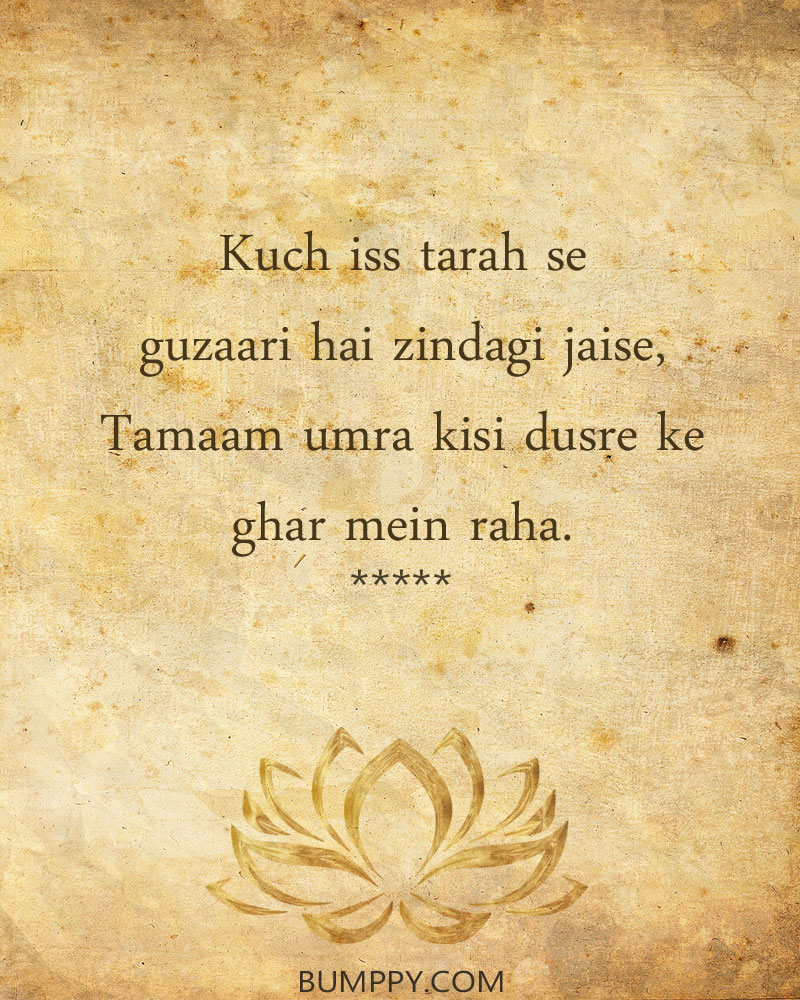 #3. Jo log maut ko zalim karaar dete hain, Khuda milaaye unhe zindagi ke maaron se.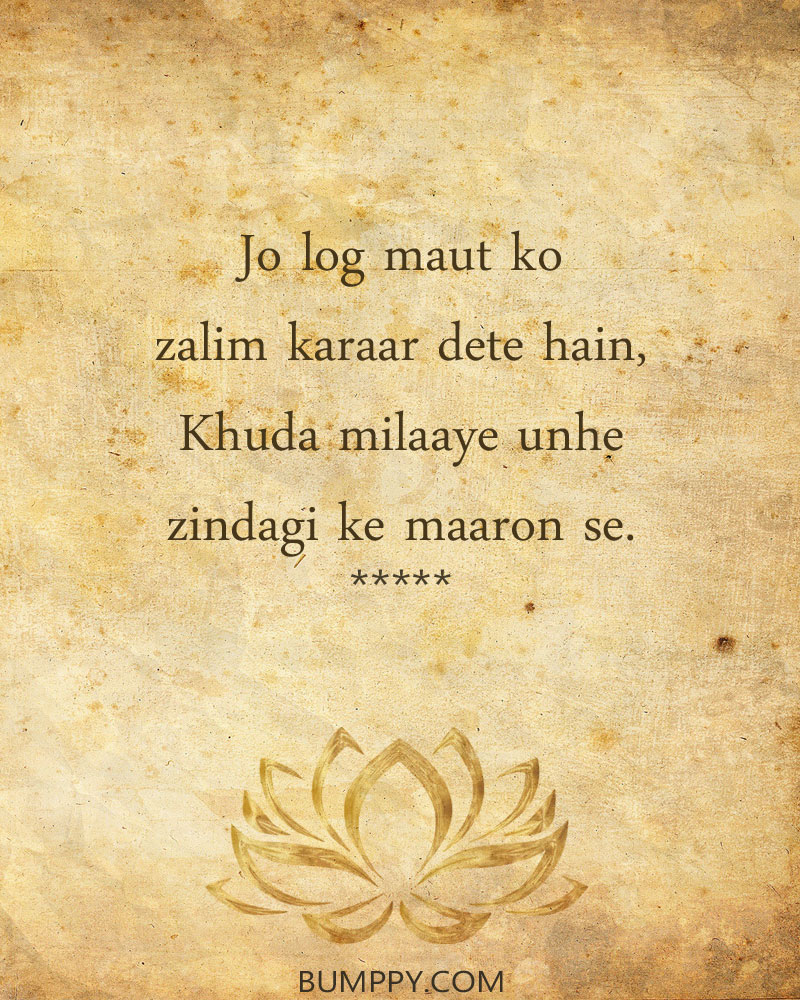 #4. Ye maana zindagi hai chaar din ki, Bohot hote hain yaaron chaar din bhi.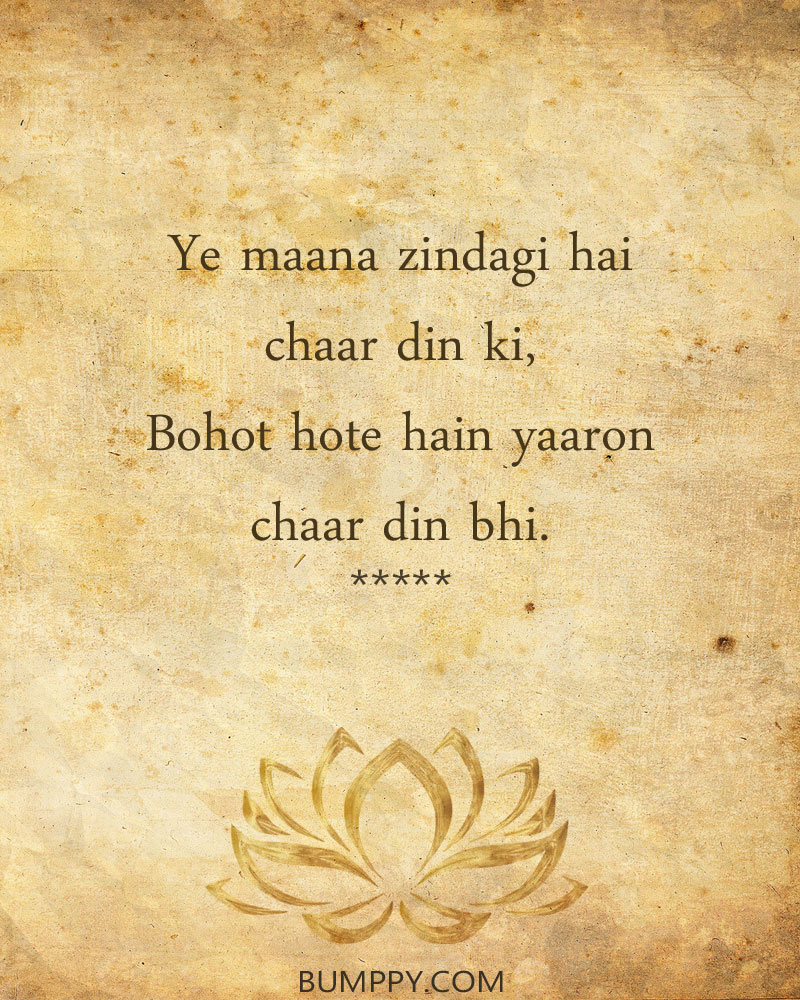 #5. Ittifak apni jagah, Khush – kismati apni jagah Khud banaata hai jahaan mein, Aadmi apni jagah.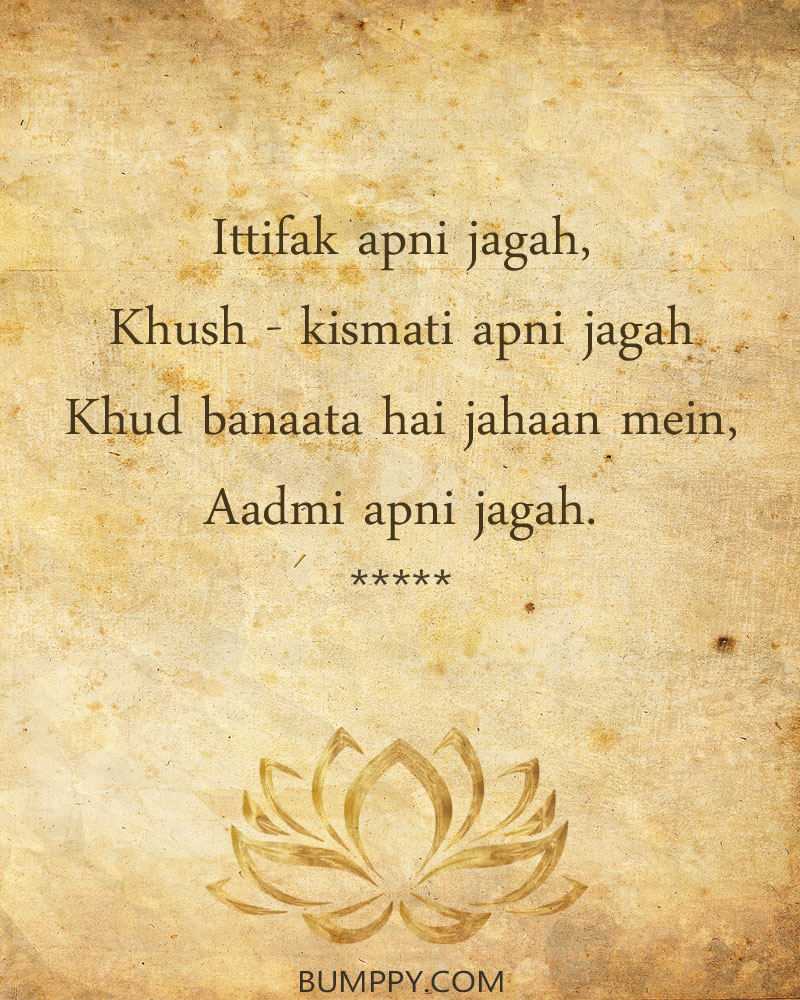 #6. Kaise aakaash mein surakh nahin ho sakta, Ek paththar toh tabiyat se uchaalo yaaron.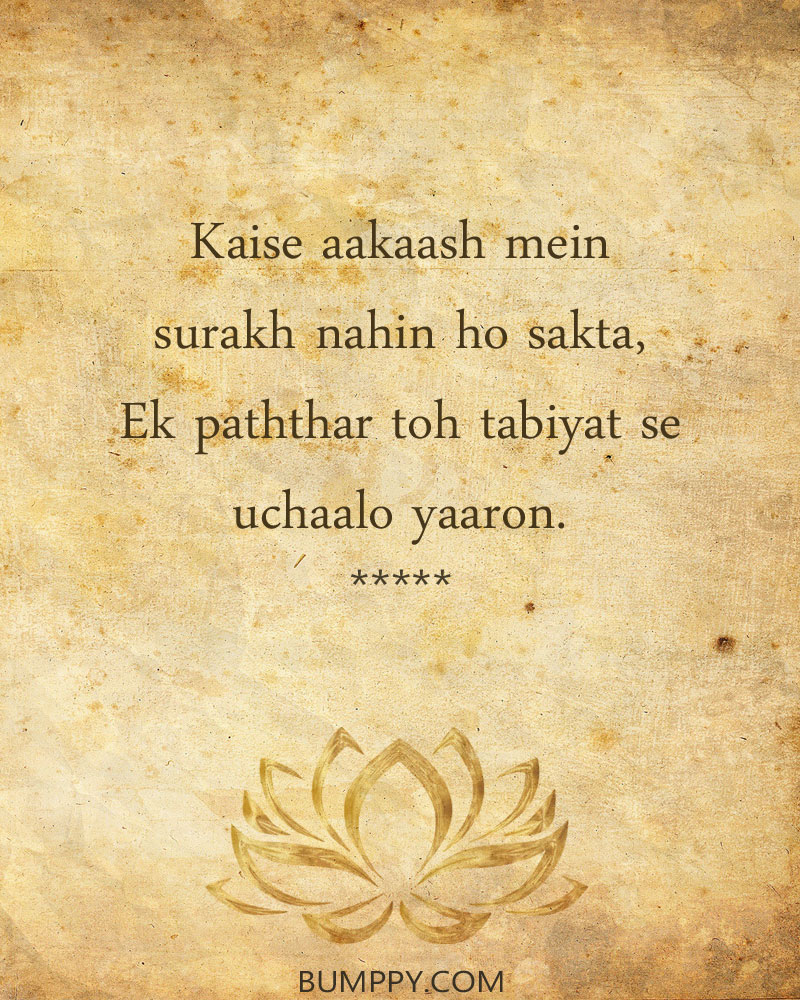 #7. Paida woh baat kar ki royein tujhe dusre, Rona khud apne haal pe ye zaar zaar kay.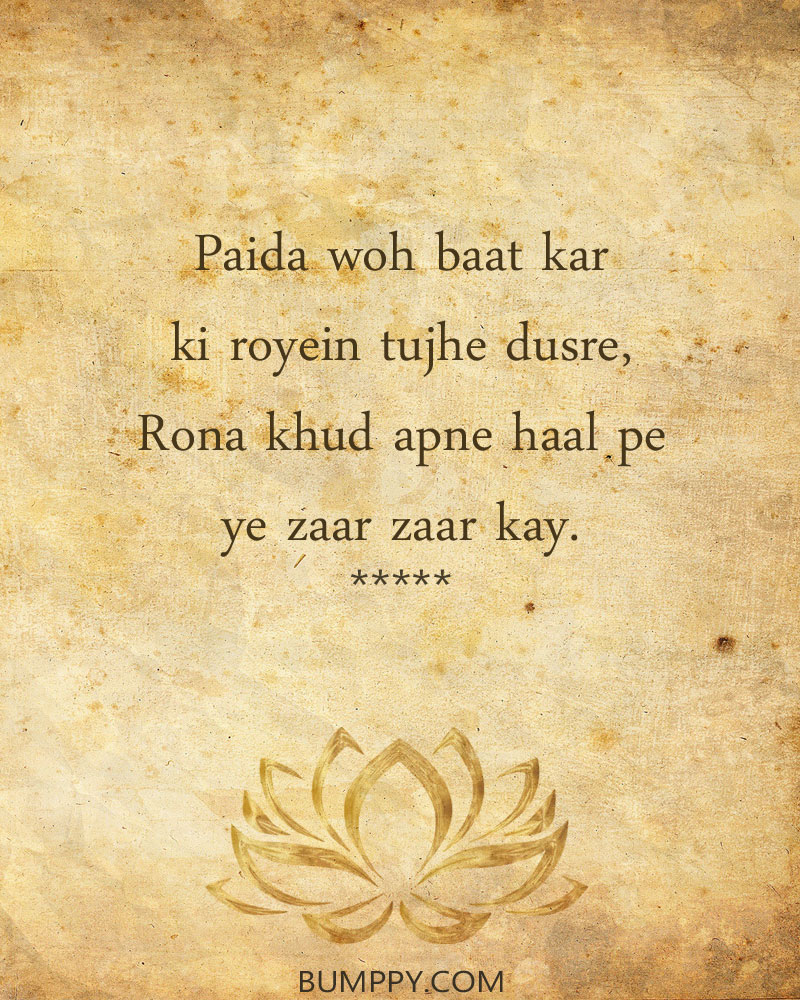 #8. Saahil ke sukoon se kise inkaar hai lekin, Toofaan se ladne mein maza hi kuch aur hai.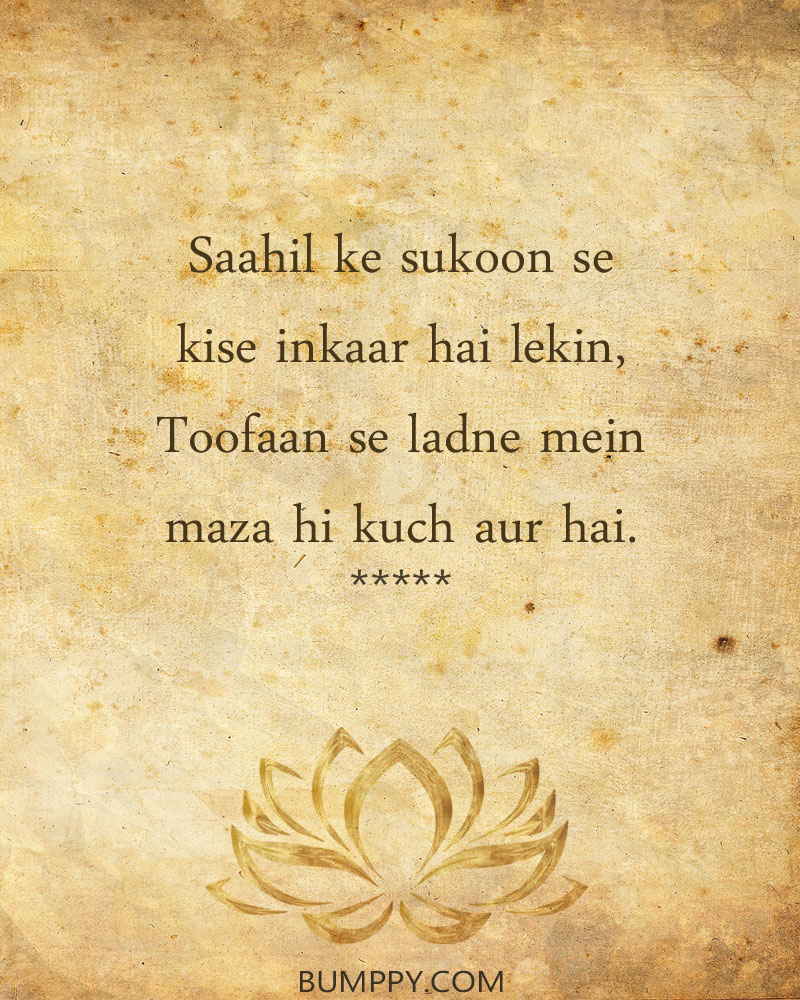 #9. Har aadmi mein hote hain das bees aadmi, Jis ko bhi dekhna ho, koi baar dekhna.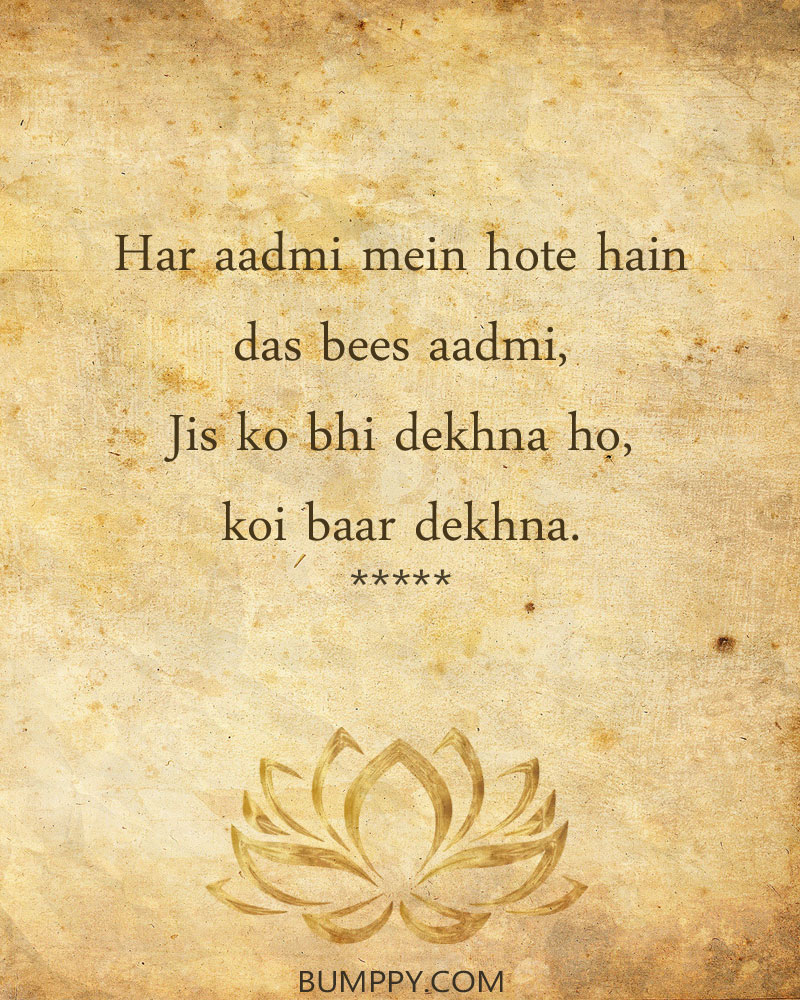 #10. Zindagi ek fan hai Lamhon ko apne andaaz se ganwaane ka.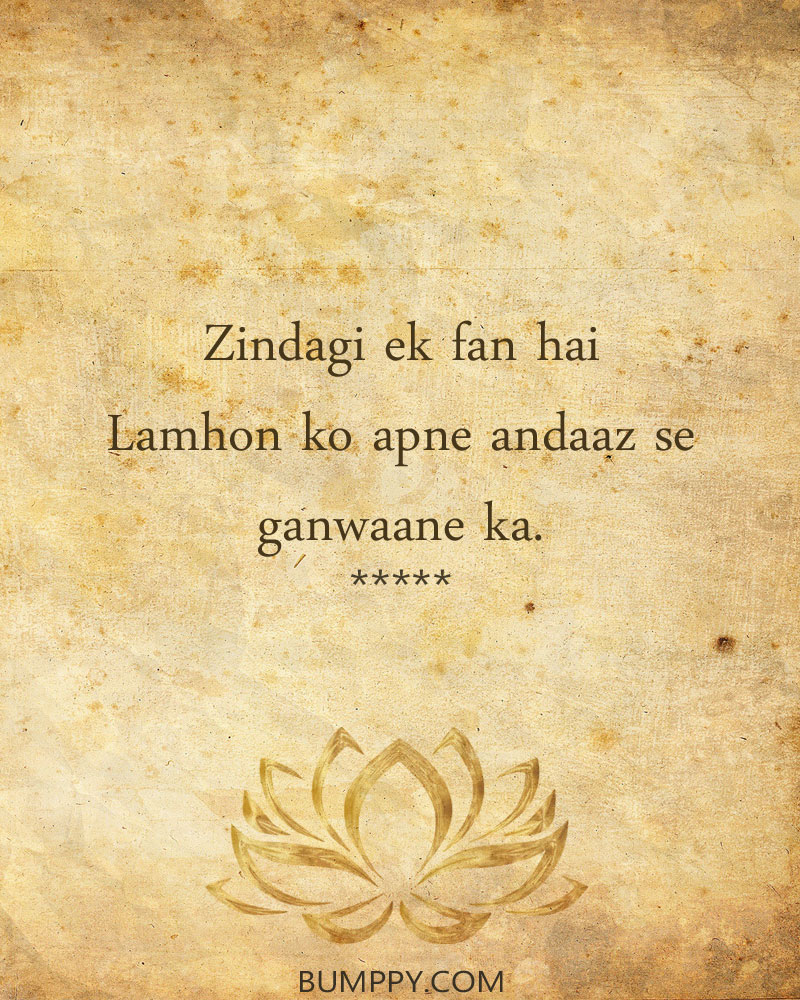 #11. Dhoop mein niklo, ghataaon mein naha kar dekho Zindagi kya hai, kitaabon ko hata kar dekho.

#12. Mujhe zindagi ki dua dene waale, Hansi aa rai hai teri saadgi par.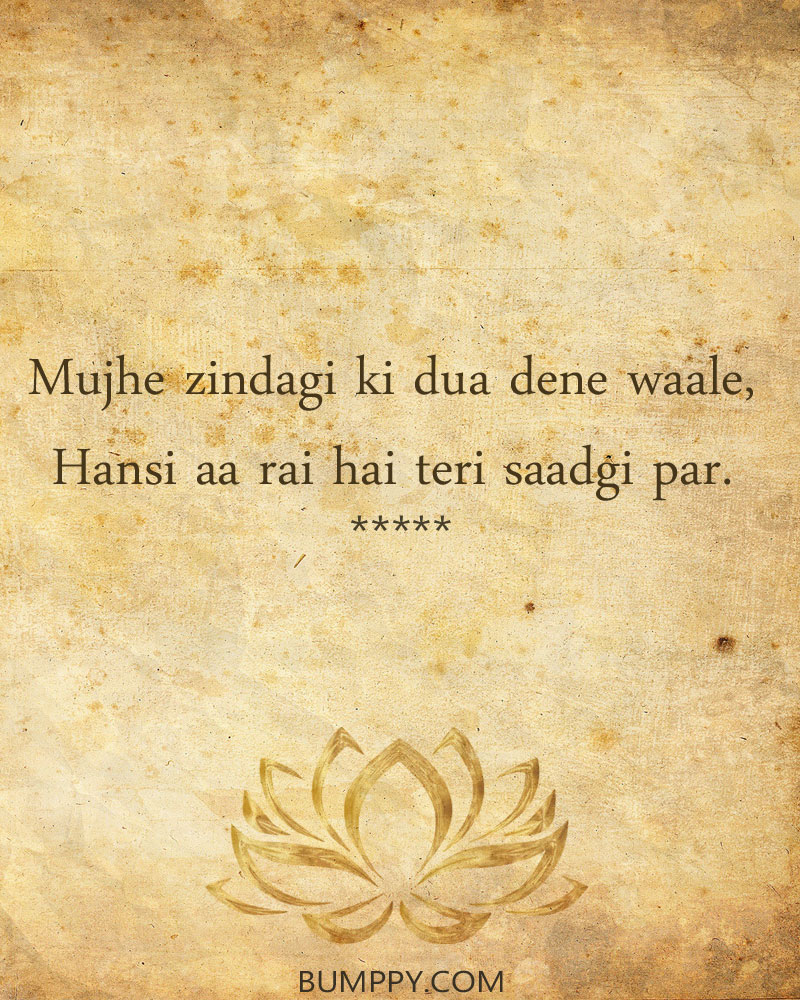 #13. Main akela hi chala tha janib-e-manzil magar, Log saath aate gaye aur kaarvan banta gaya.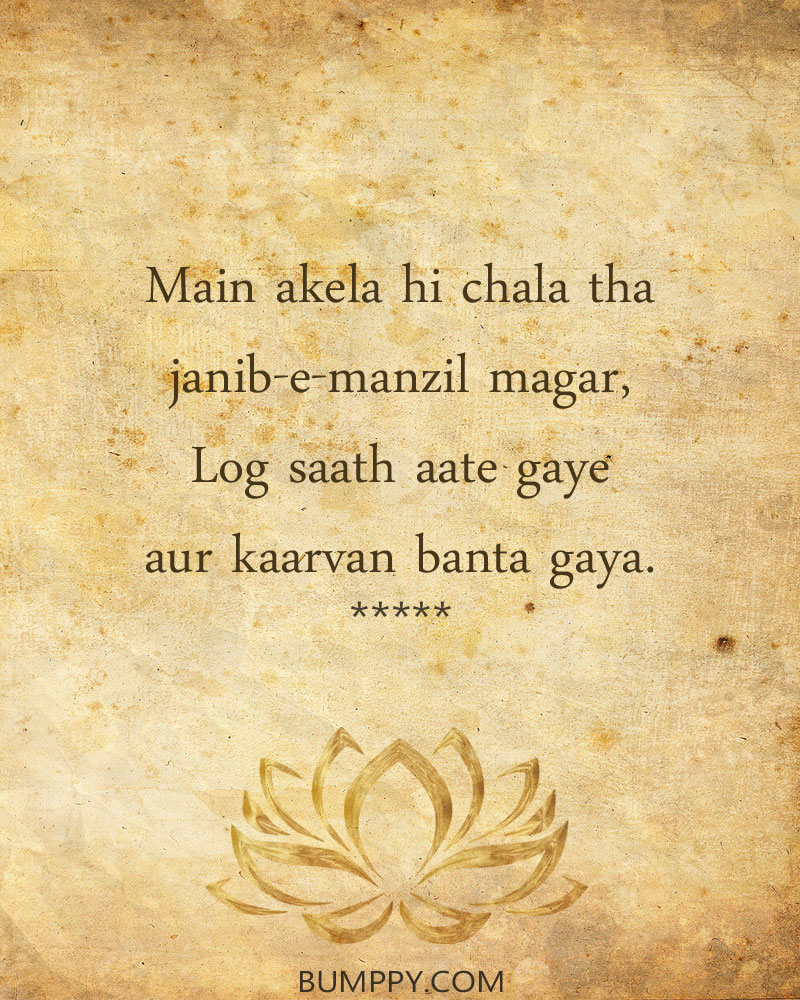 #14. Jo guzaari na ja saki hum se, Hum ne woh zindagi guzaari hai.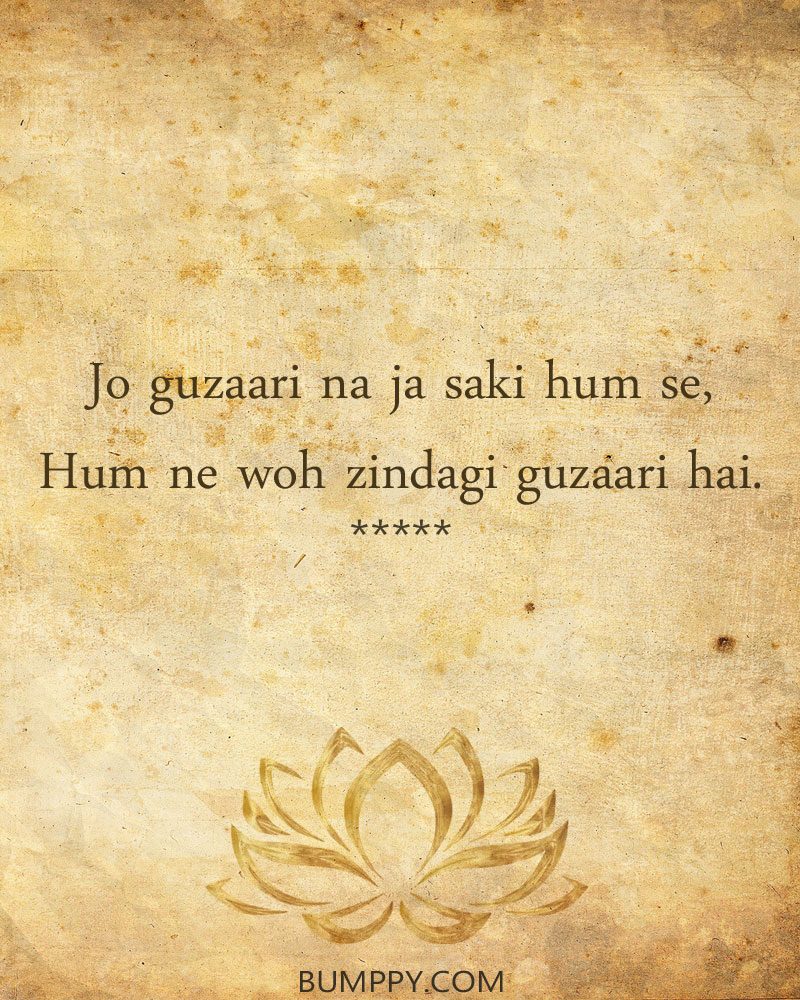 #15. Aaye, thehre aur ravaana ho gaye Zindagi kya hai, safar ki baat hai.