Rockstar is till now Ranbir Kapoor's best performance. Imtiaz Ali gave us a gem in 2012. It's music was a delight for us. The story and the dialogues just pierced our hearts and left us sobbing.
Each and every song was marvelous in that movie. A.R. Rahman's enchanted music wove Irshad Kamil's words in such an excellent way, to the point that till date Rockstar is hailed to have the best melodic score. The lyrics of the songs touched the chords of our heart. The movie gave goose-bumps and an emotional turbulence. We might have watched this movie once or twice but its music is something which we can play on repeat.
We heard each line of the song and here are some of the soulful and best lines from the movie.
#1. Iss lamhe kya kar doon main jo mujhe chain mile, aaraam mile.
#2. Tum logon ki, iss duniya mein Har kadam pe, insaan ghalat Main sahi samajh ke jo bhi karoon Tum kehte ho ghalat!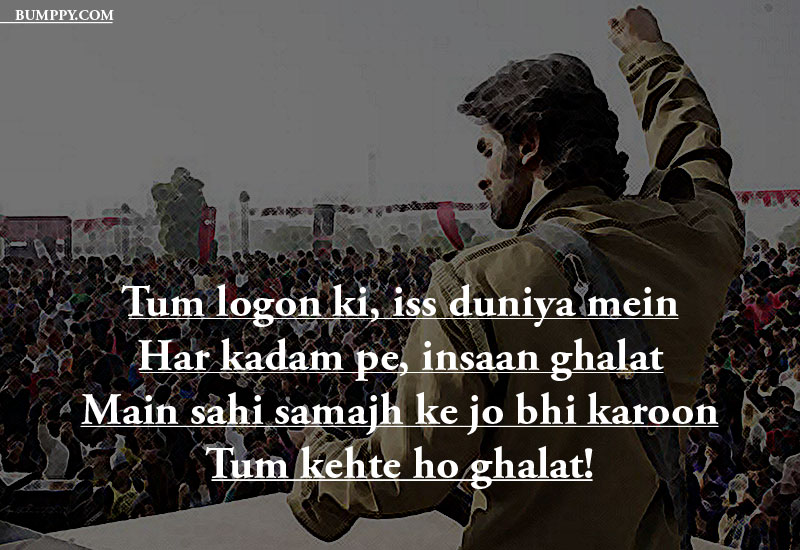 #3. Kaate chahe jitna paro se hawoon ko, Khud se naa bach paayega tu, Tod aasmaano ko, phook de jahaano ko Khud ko chhupa naa payega tu.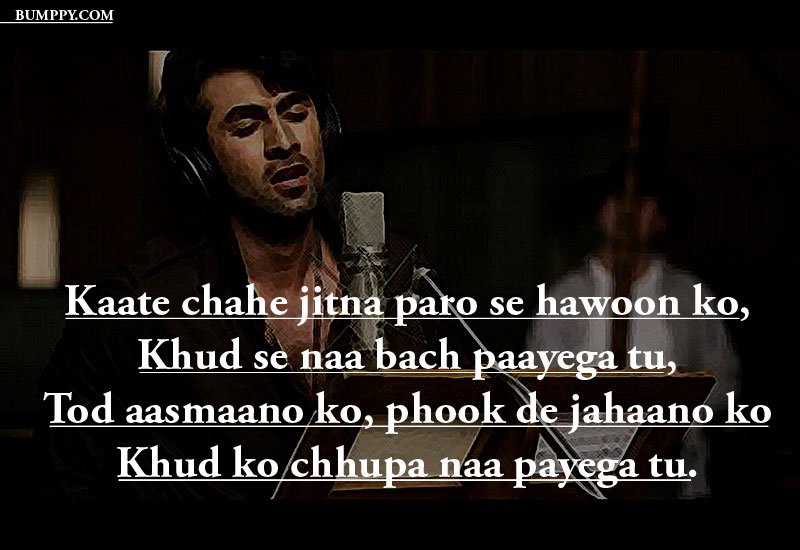 #4. Marzi jeene ki bhi main kya tum sabko arzi doon?
#5. Aandhi si jo chale in saanso ki, Pata bhi naa chale, Kahaan pe kya jale, hai darr se, Tann-mann ki siharan se, hasrat ki sulgan se, Bhadke aur.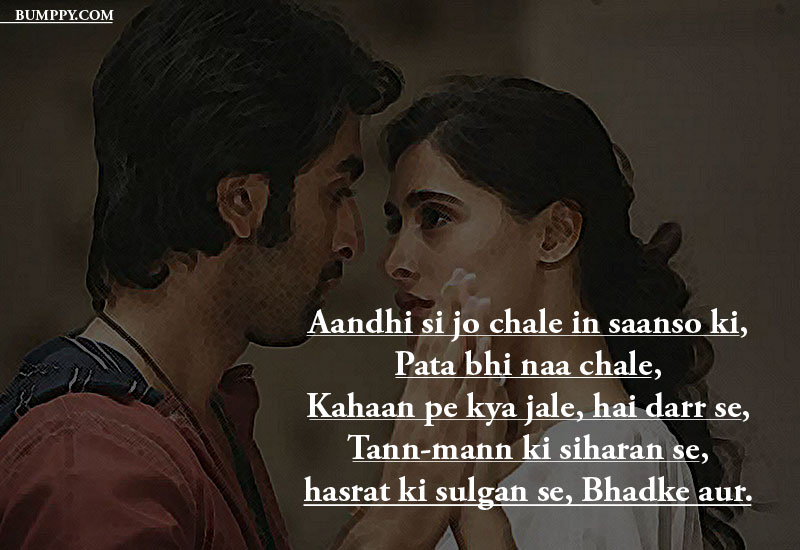 #6. Jo bhi main kehna chahoon Barbaad kare alfaaz mere.
#7. Kaaga re kaaga re mori itni arag tose Chun chun khaaiyo maans Arajiya re khaaiyo na tu naina more, Khaaiyon na tu naina mohe Piya ke milan ki aas.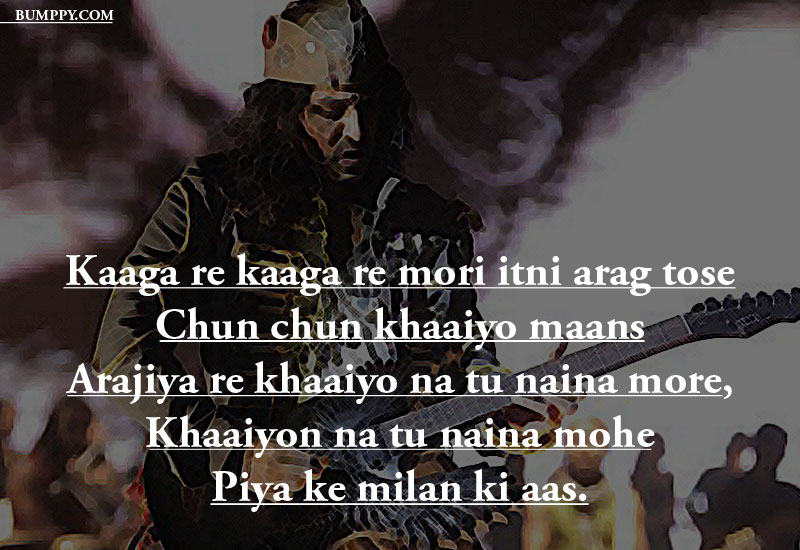 #8. Mitti jaise sapne ye kitta bhi palko se jhaado, Phir aa jaate hain, Kitte saare sapne kya kahoon kis tarah se maine, Tode hain chhode.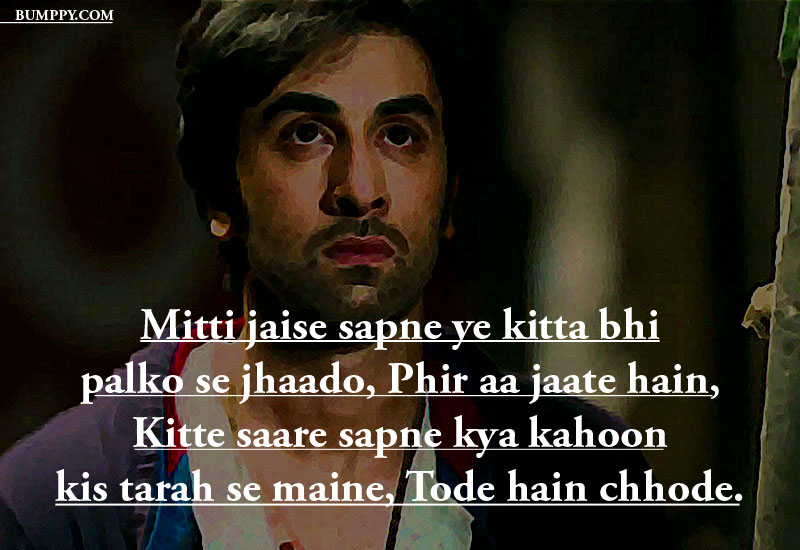 #9. Meri bebasi ka bayaan hai, Bas chal raha na iss ghadi, Ras hasrat ka nichod doon, Kas baahon mein aa todh doon.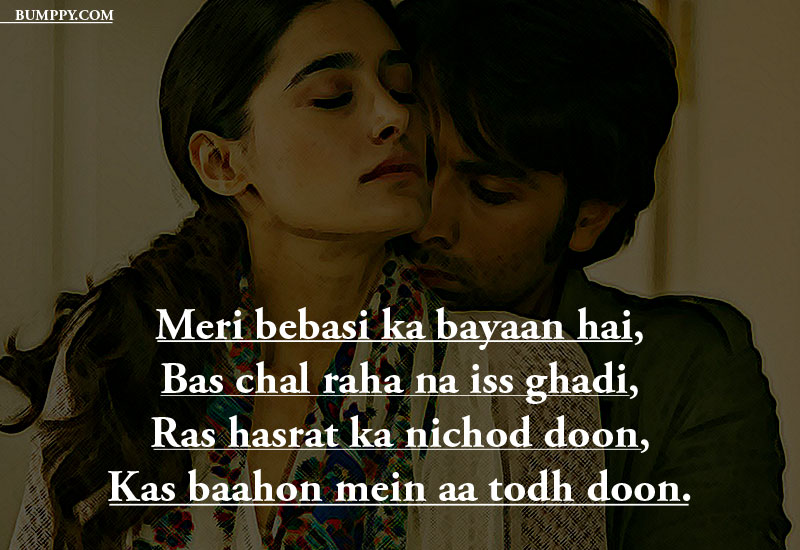 #10. Main hasrat mein ek uljhi door hua. Suljha de ho ho, Main dastak hoon tu bandh kiwaddo sa, Khul ja re ho.
#11. Katiya karun katiya karun, Saari raati katiya karoon, Saara din socha vich langda, Tere lai hun jiyun te marun.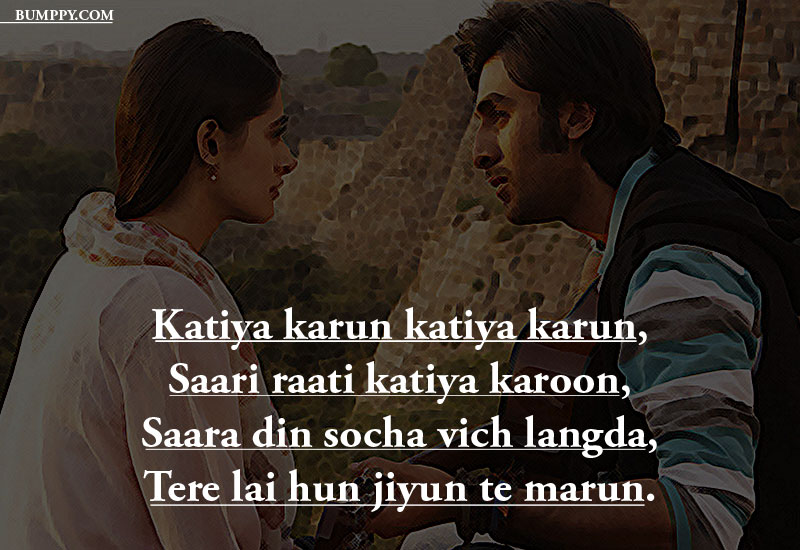 #12. Sajra savera mere tann barse Kajra andhera teri jalti law, Qatra mila jo tere darr barse.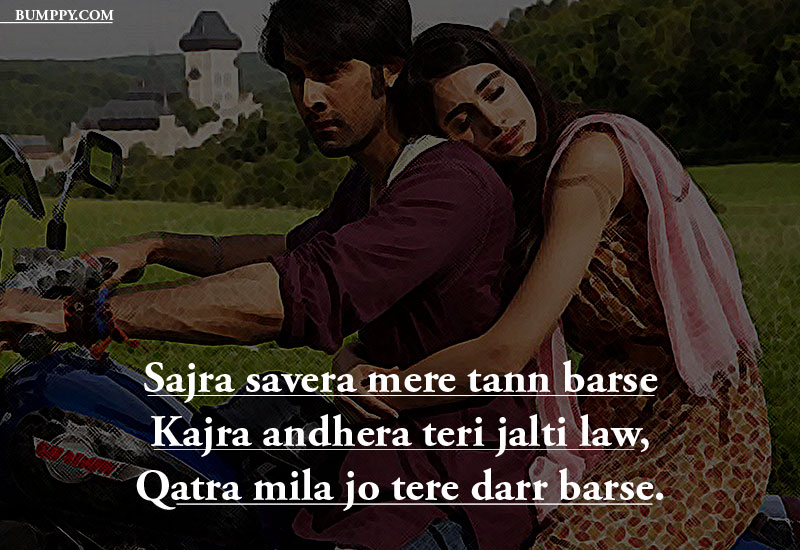 #13. Maine yeh bhi socha hai aksar, Tu bhi main bhi sabhi hai sheeshe Khudhi ko hum sabhi mein dekhein.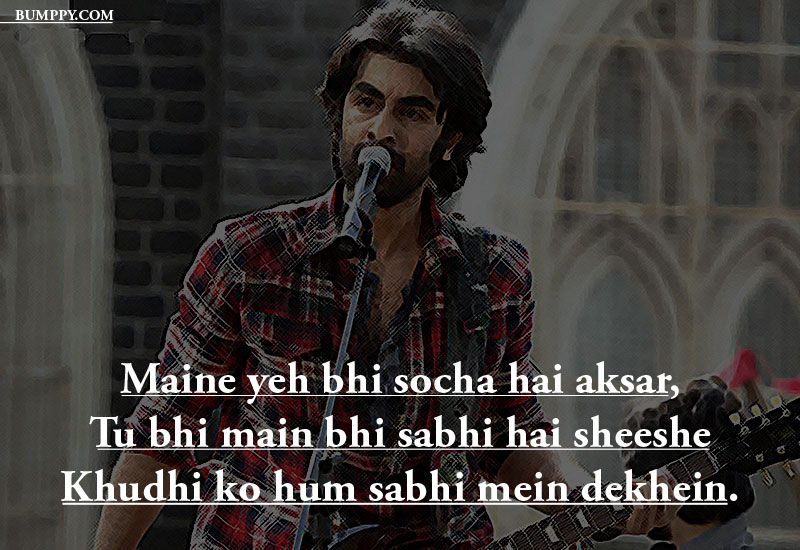 #14. Tujhe pehli baar main mitta hoon har dafaa.
#15. Kis tarah chheenega, Mujh se ye jahaan tumhe, Tum bhi ho main, Kya fiqar ab humein.