This bountiful talent needs no introduction! Yes it is AR Rahman the most renowned and a person with abundant talent. He has been an inspiration for many. He composed some of the captivating melodies and has sung some of those songs. He is a role model in the modern Indian music industry. His creations says it all, about his excellence as a musician.
Here are some of the best quotes by the composer that will increase your hunger for perfection!
#1. If music wakes you up, makes you think, heals you… Then, I guess the music is working.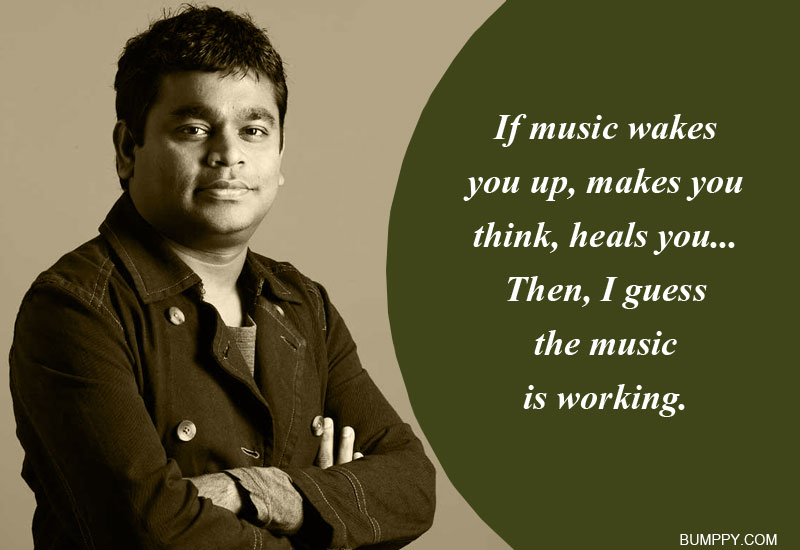 #2. Your best success comes after your greatest disappointment.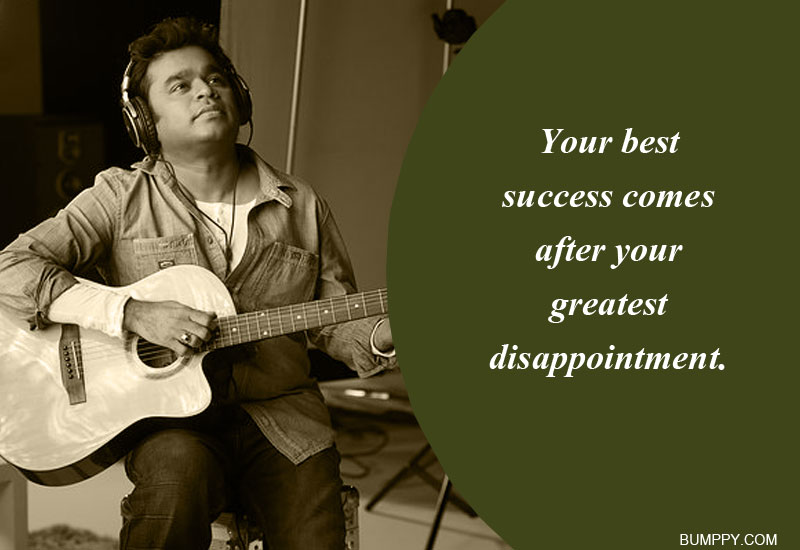 #3. All my life I have had a choice of hate and love. I chose love and I am here.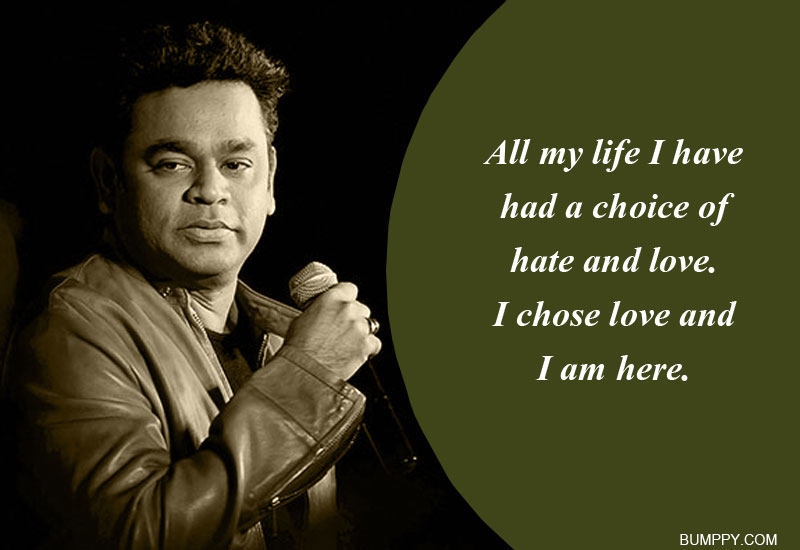 #4. The more you know the less you talk.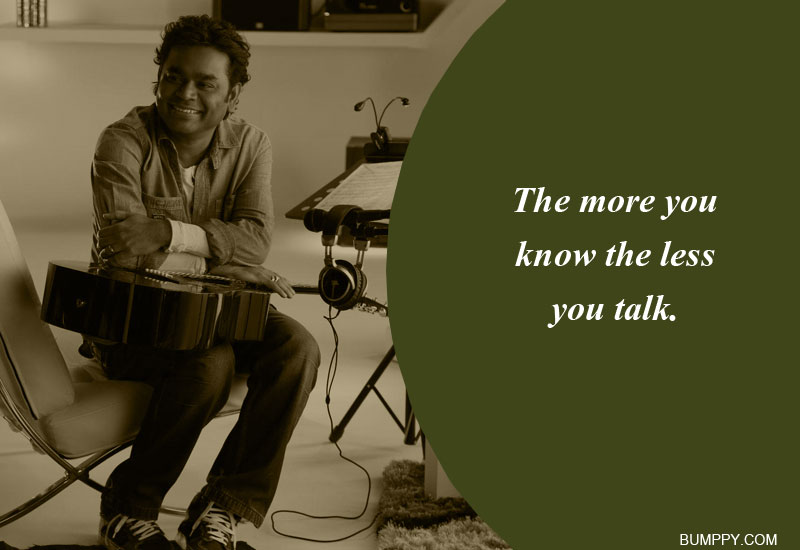 #5. Be original and find your inner voice. The rest will follow.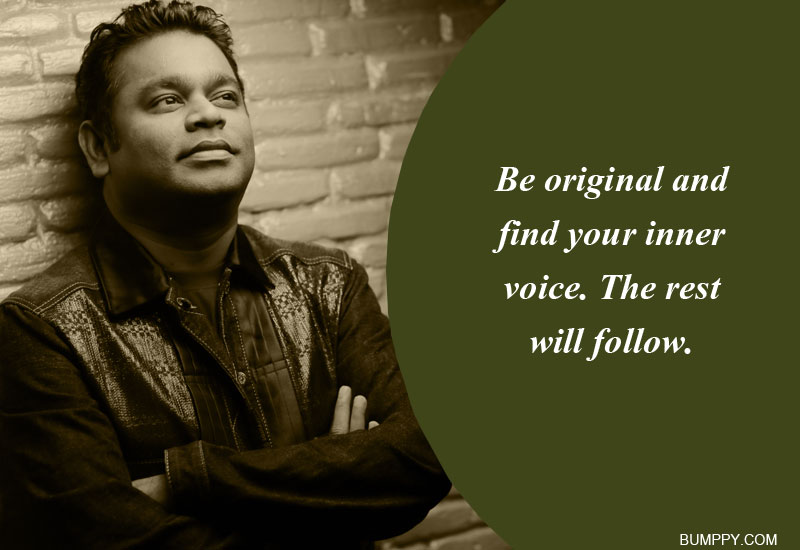 #6. You can't be without passion. Passion means the possessiveness to be the best.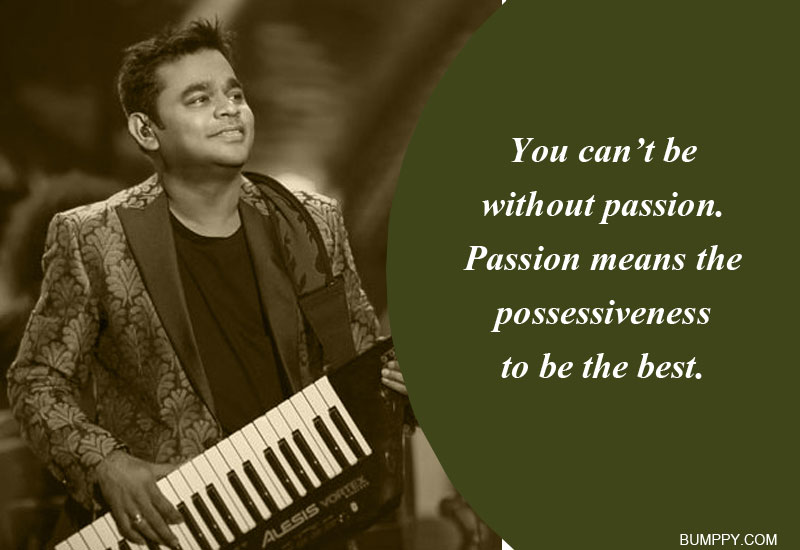 #7. When you do something with a lot of honesty. Appetite and commitment, the input reflects the output.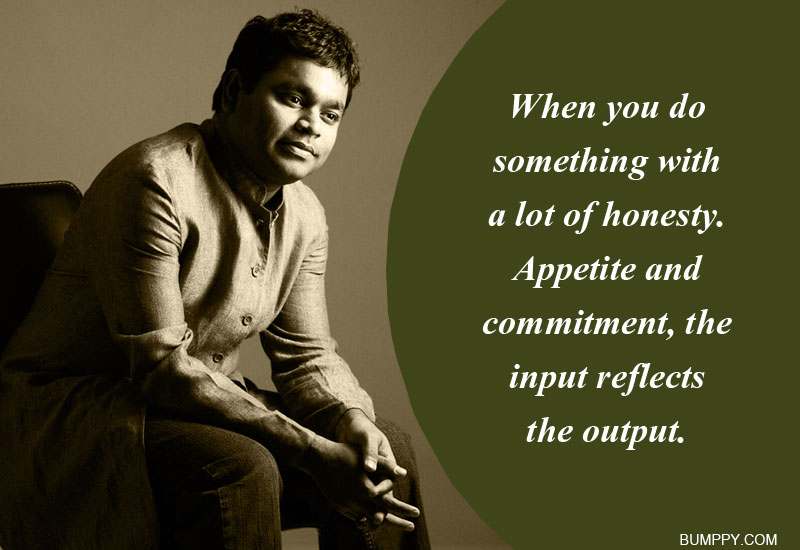 #8. I love the voice it's the most perfect instrument ever heard. It's God given.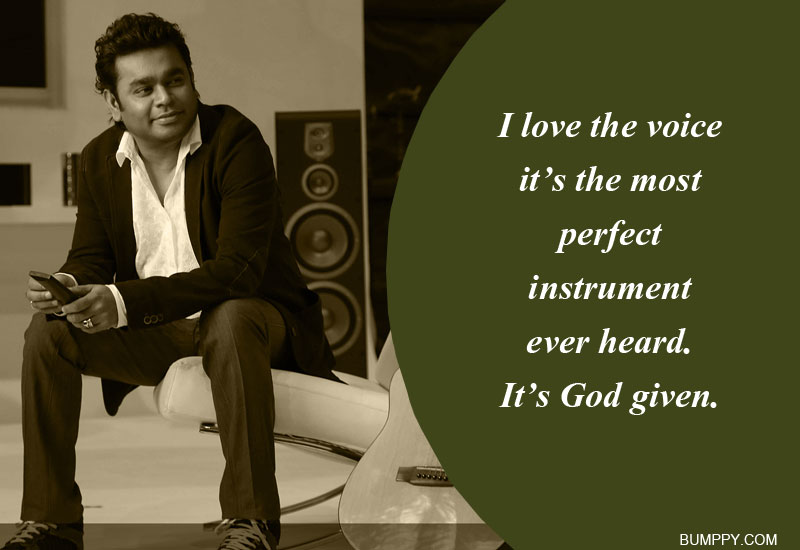 #9. No regrets. There is no time for that. Regret is boring.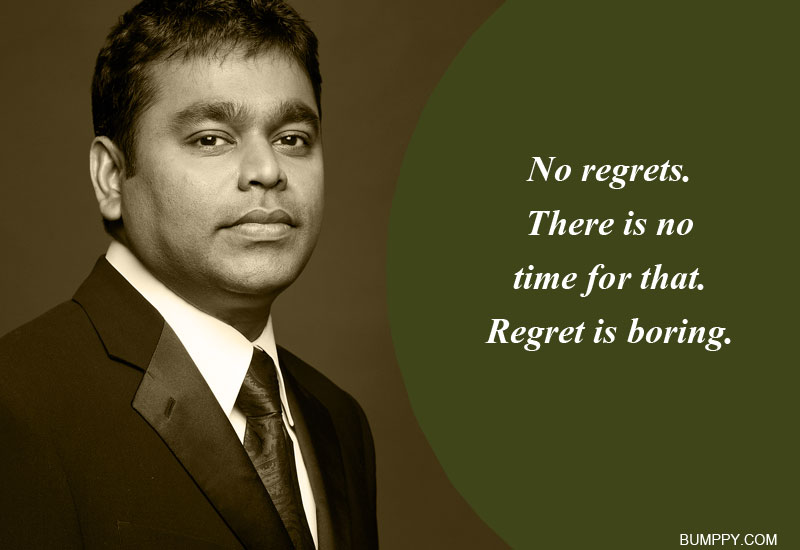 #10. I want to go beyond the restrictions of language, religion and caste, and music is the only thing that allows me to do that.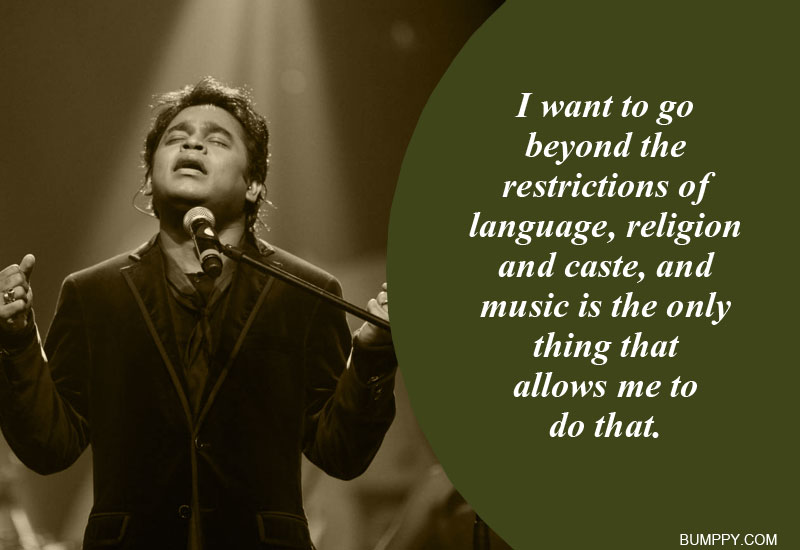 #11. I am for everyone, my music is for everyone, because films (and film music) cater to everyone.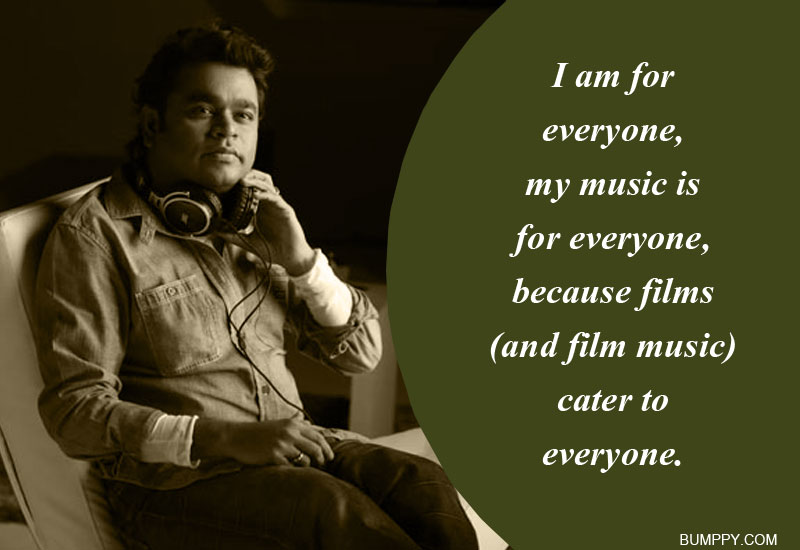 #12. The search is more important than the destination.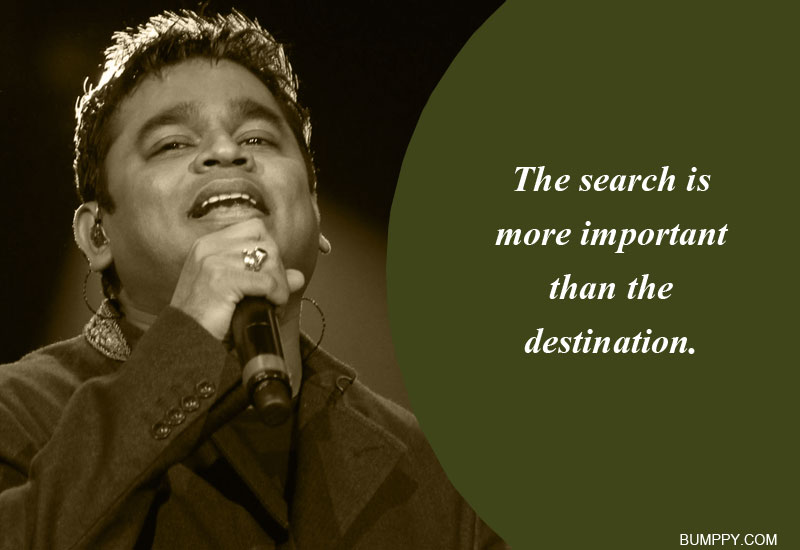 #13. If you respect a language and culture, it shows in your work.