Dialogues and it's delivery make or mark the career of an actor, besides giving a box office hit. A movie becomes an absolute watch not only for acting but for dialogues which makes a person connected to the movie if they get to hear something which they can relate to.
And this what exactly happened with Amitabh Bachchan's last year release, 'Pink' also starring Tapsee Pannu, Kirti Kulhari, Andrea Taring and Angad Bedi. There were no cliche's no dreamy possibilities, no bollywood masala/glamour whatsoever. Just an issue based on daily struggle faced by women in our country.
Here check upon 13 powerful dialogues from 'Pink' which every indian girl would relate to:
#1.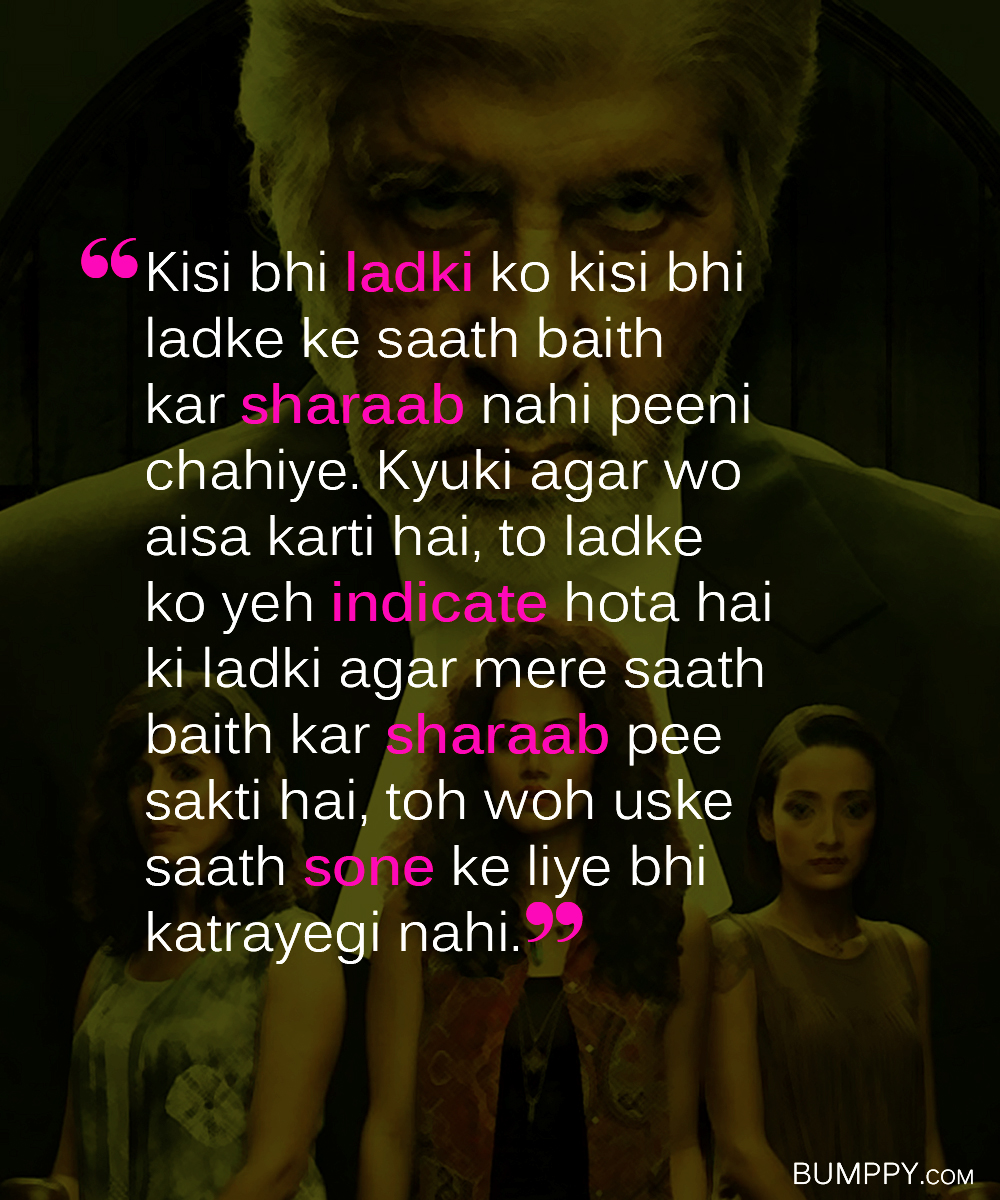 #2.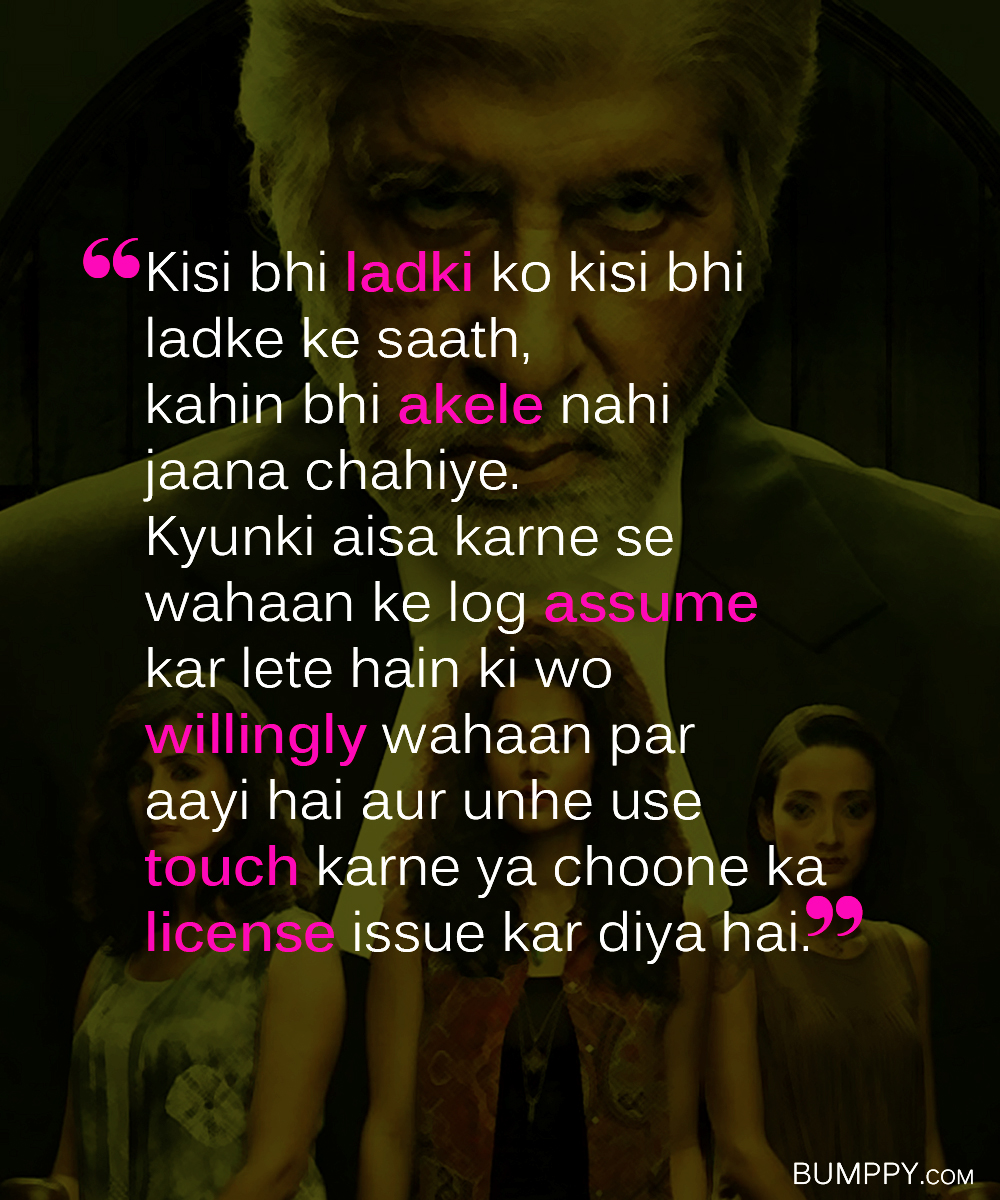 #3.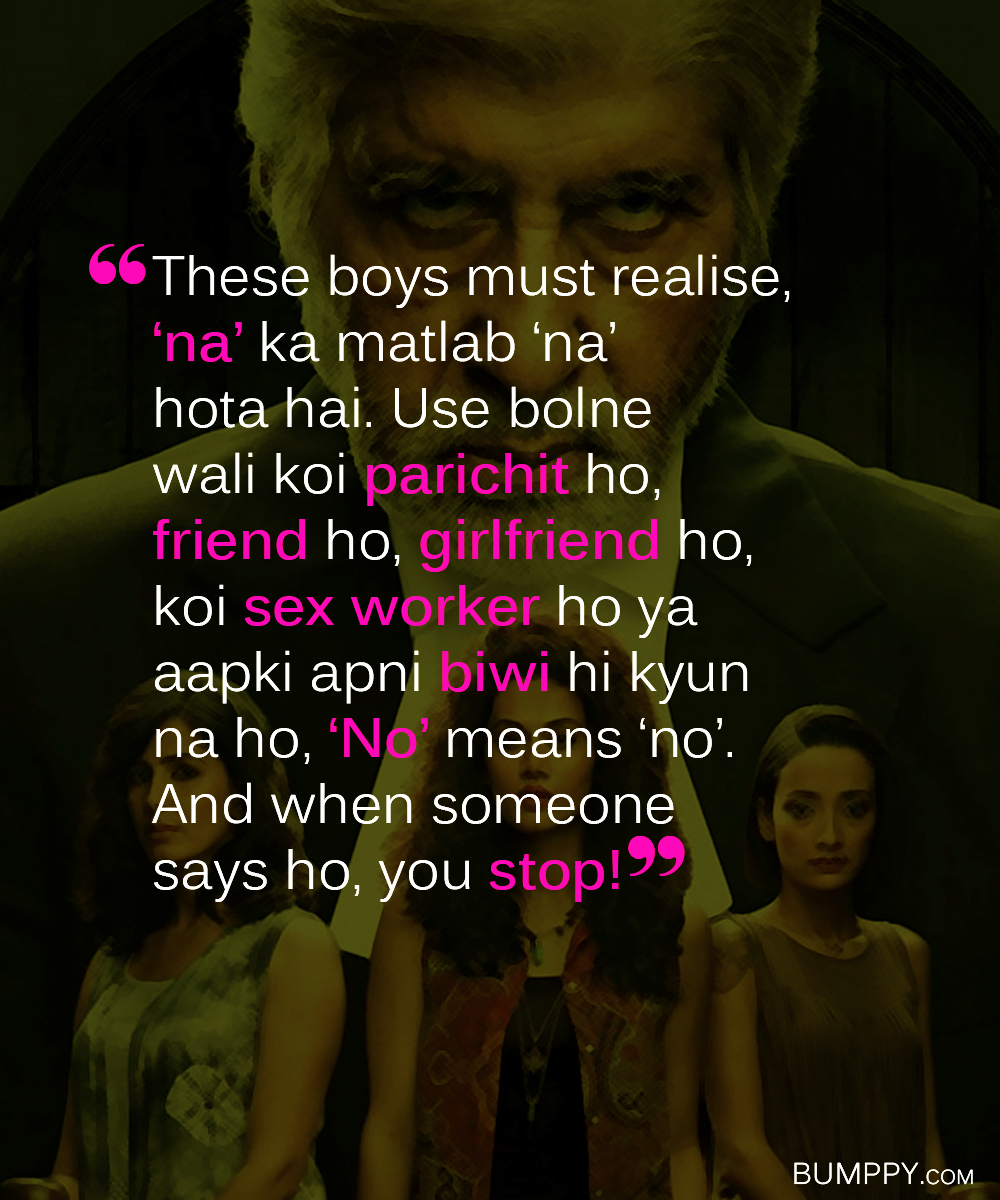 #4.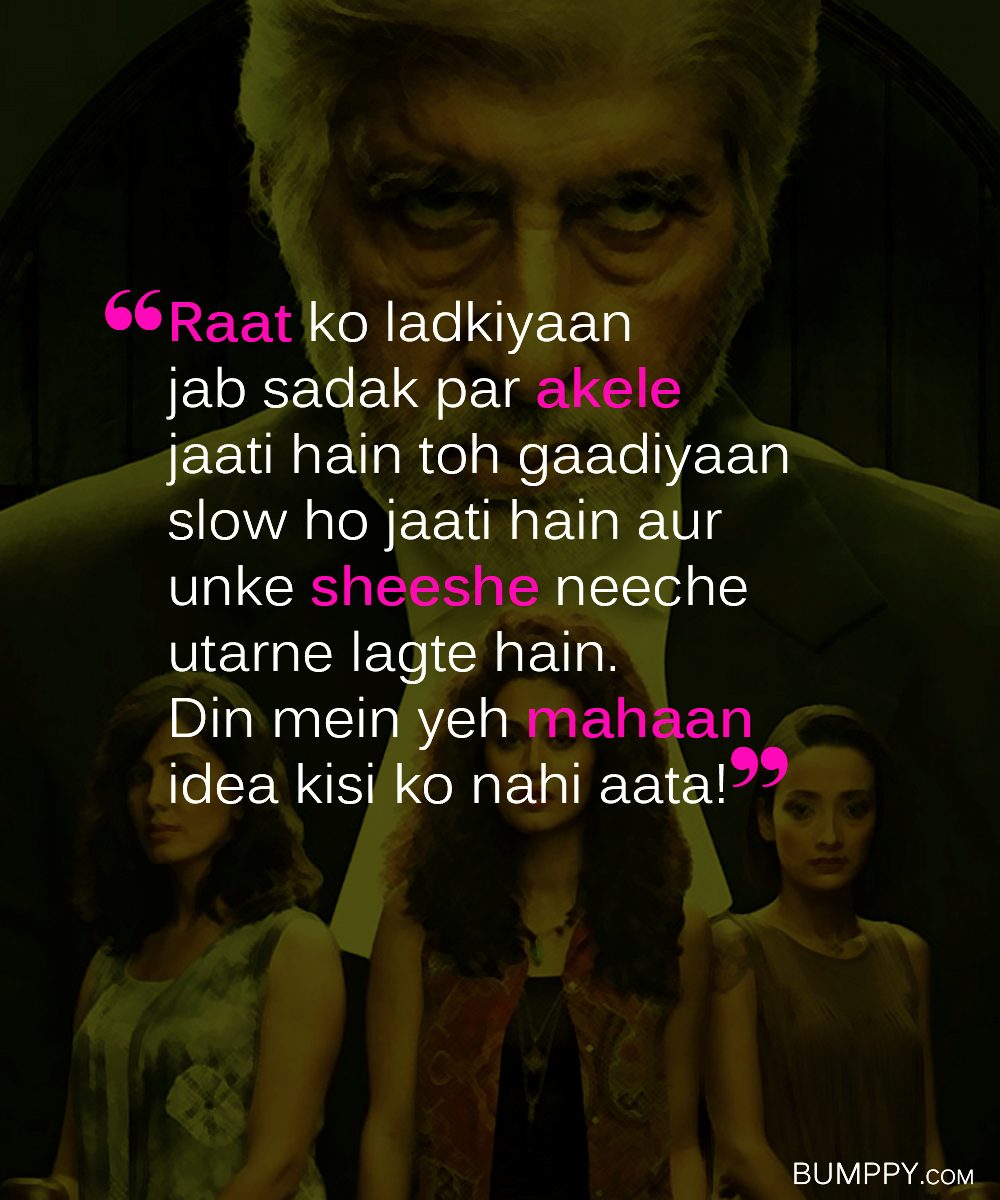 #5.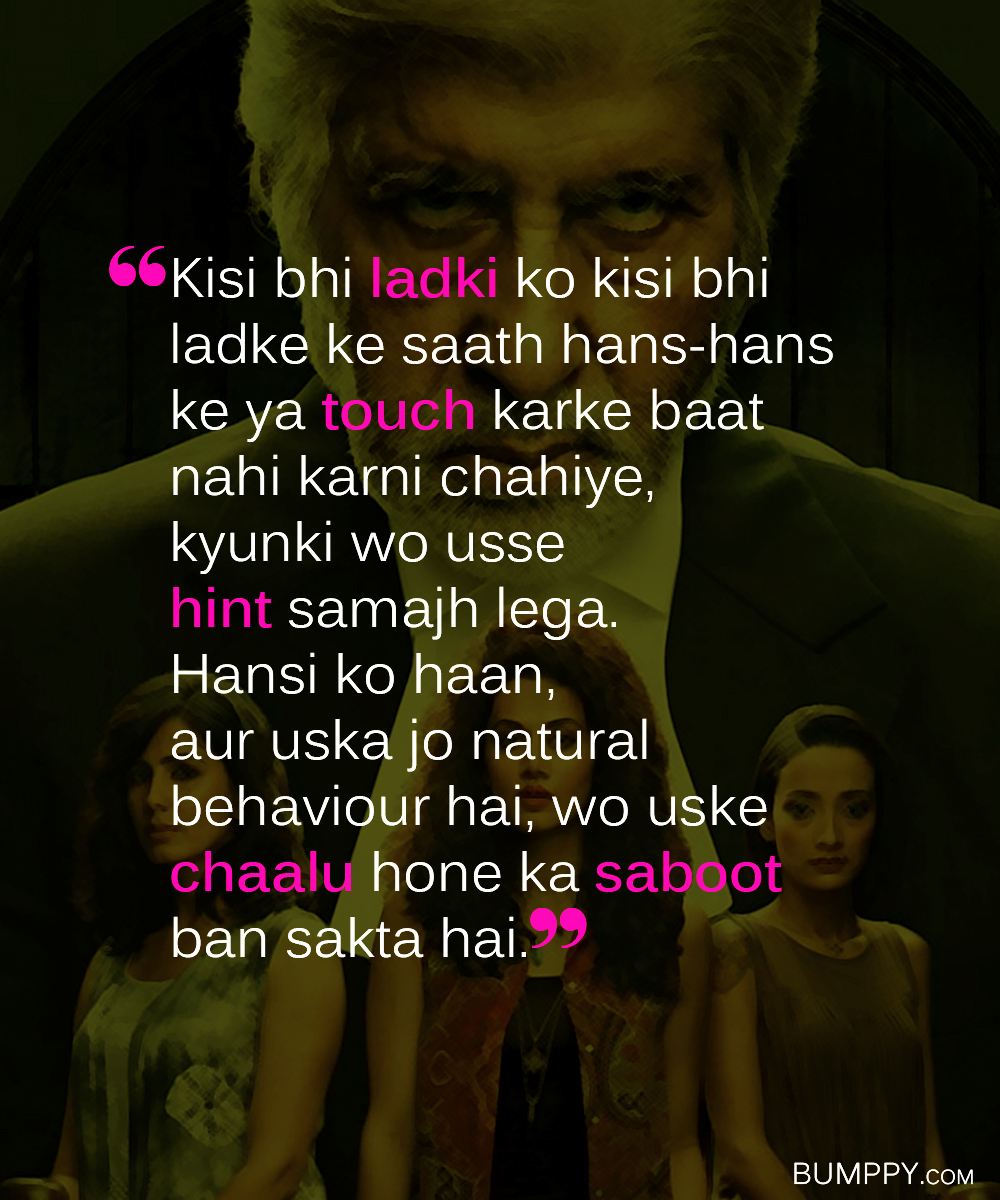 #6.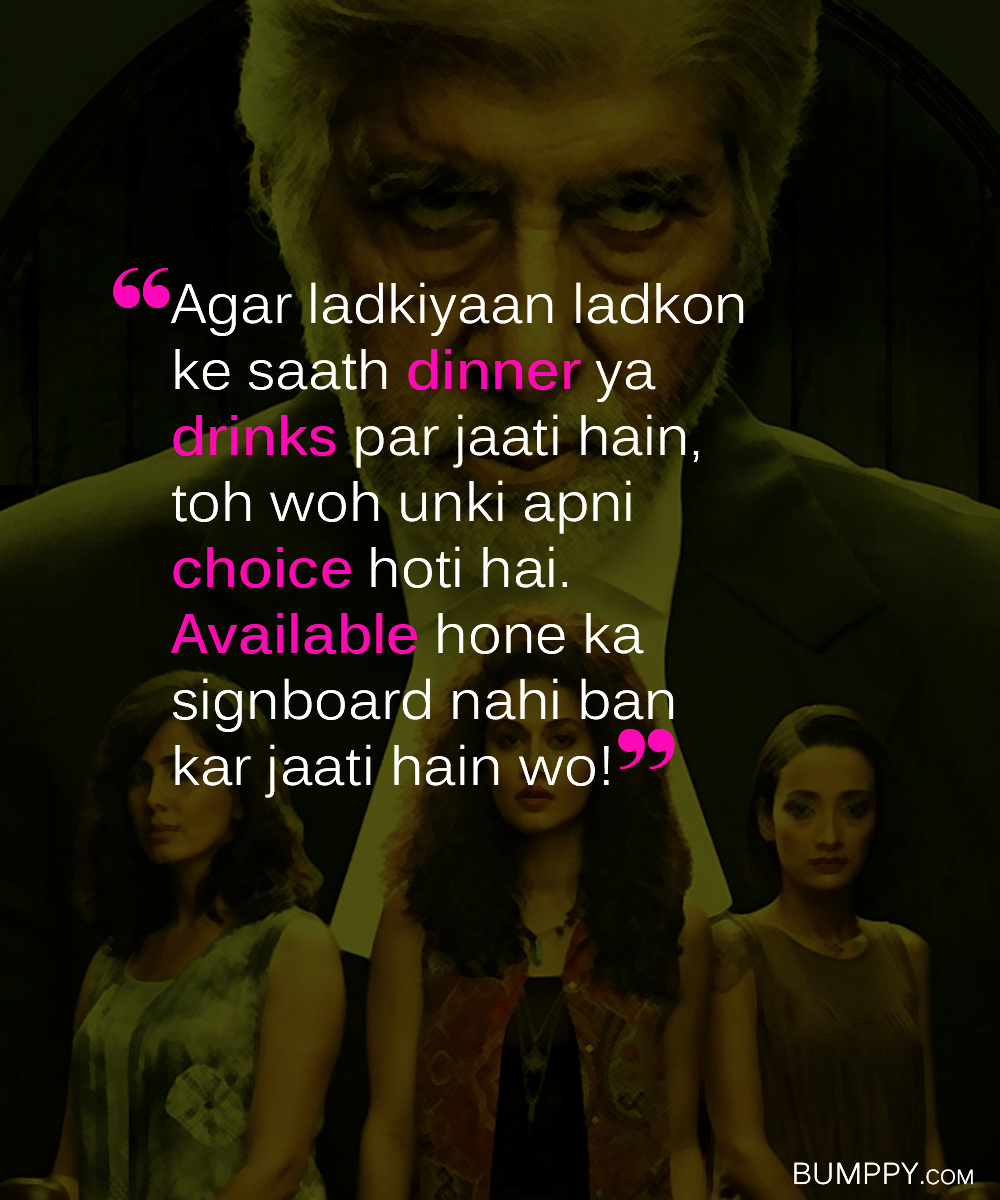 #7.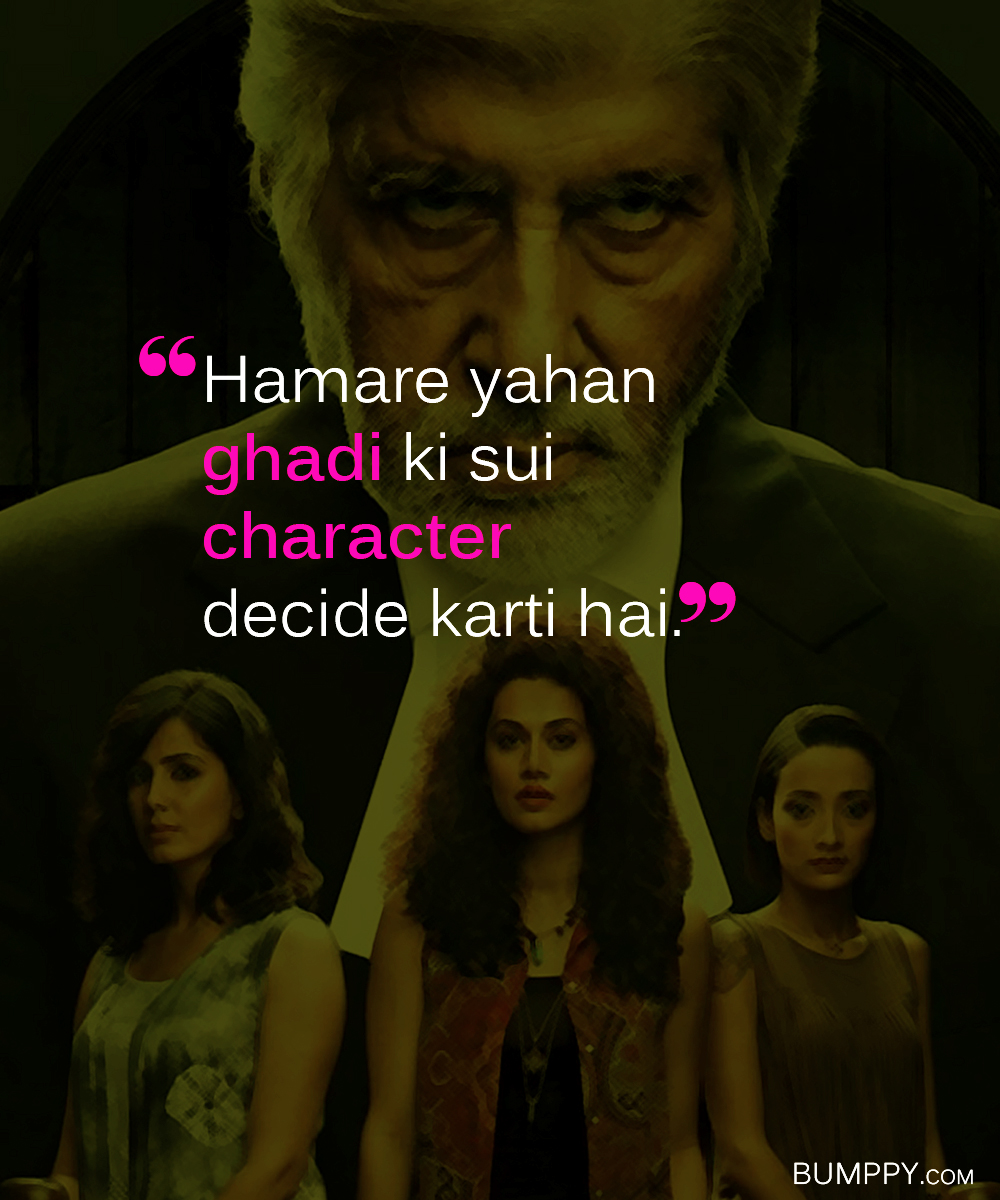 #8.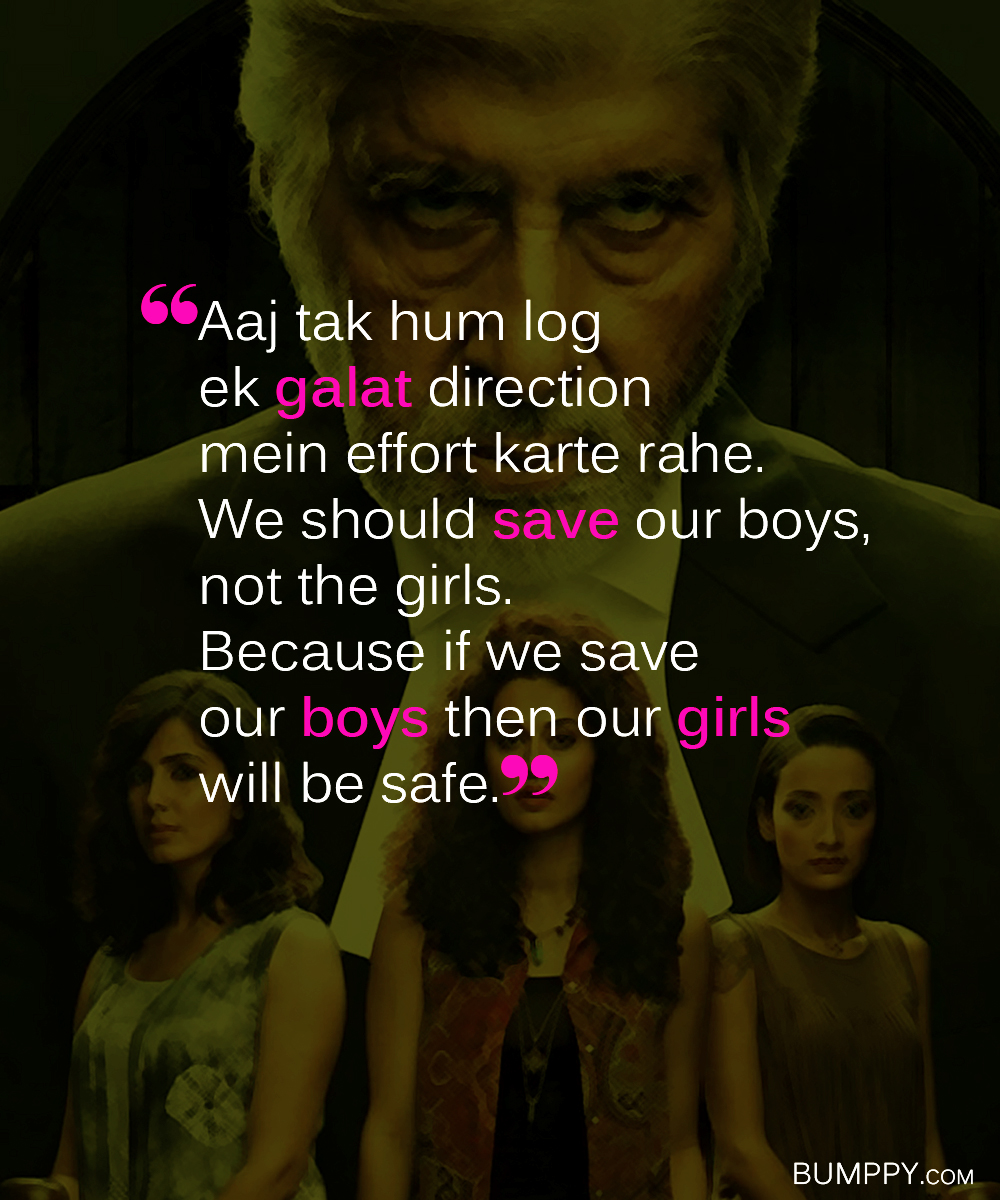 #9.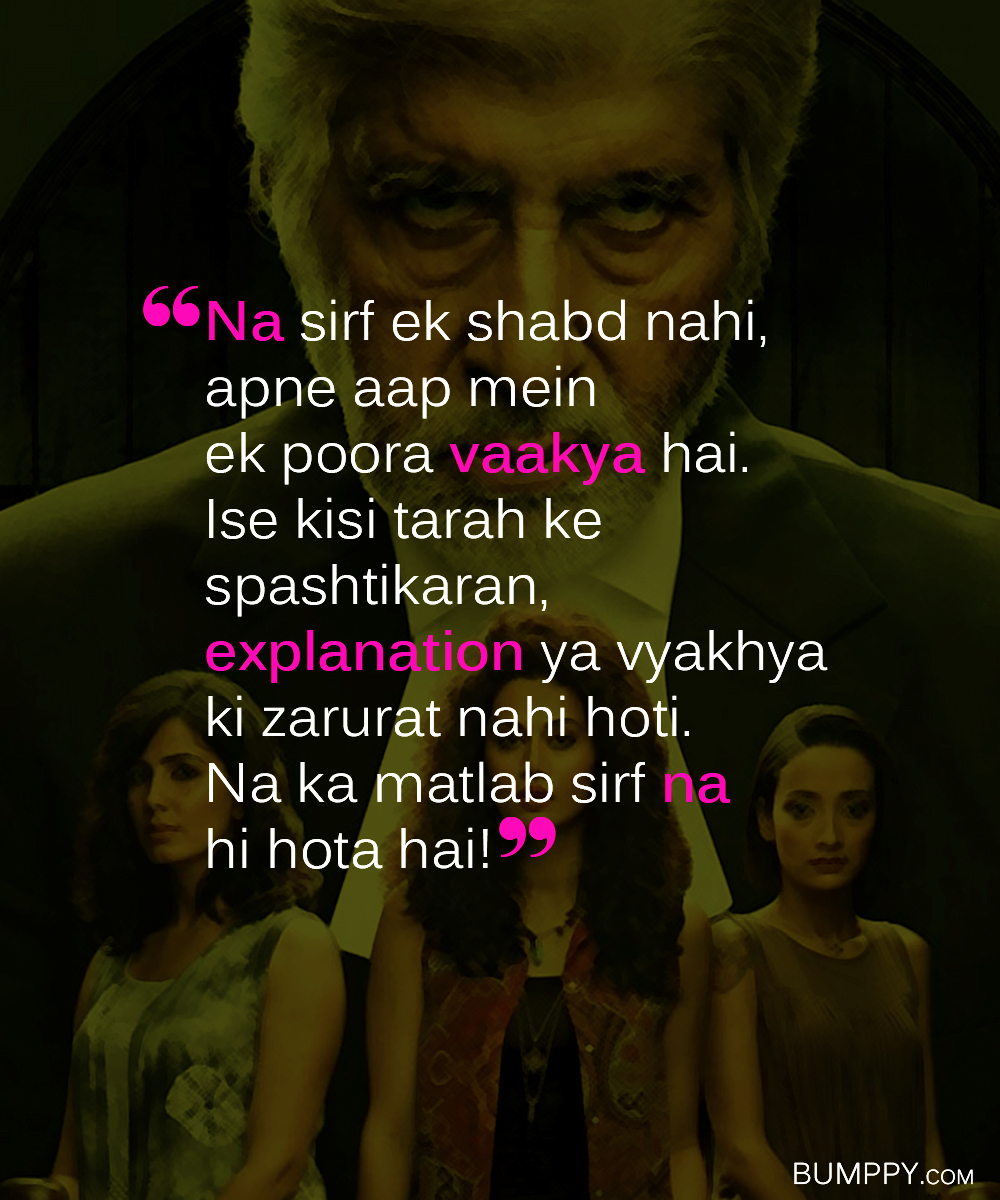 #10.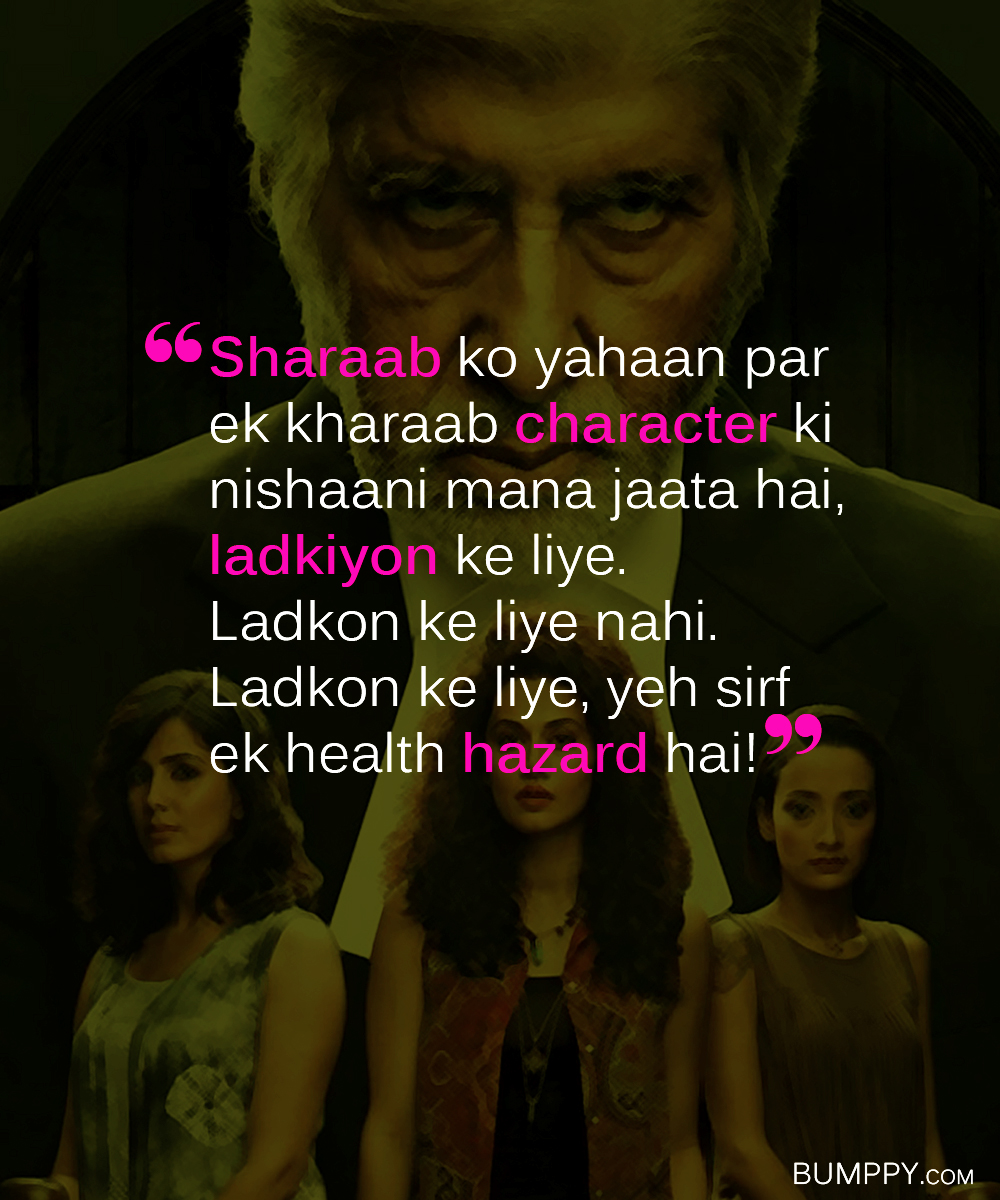 #11.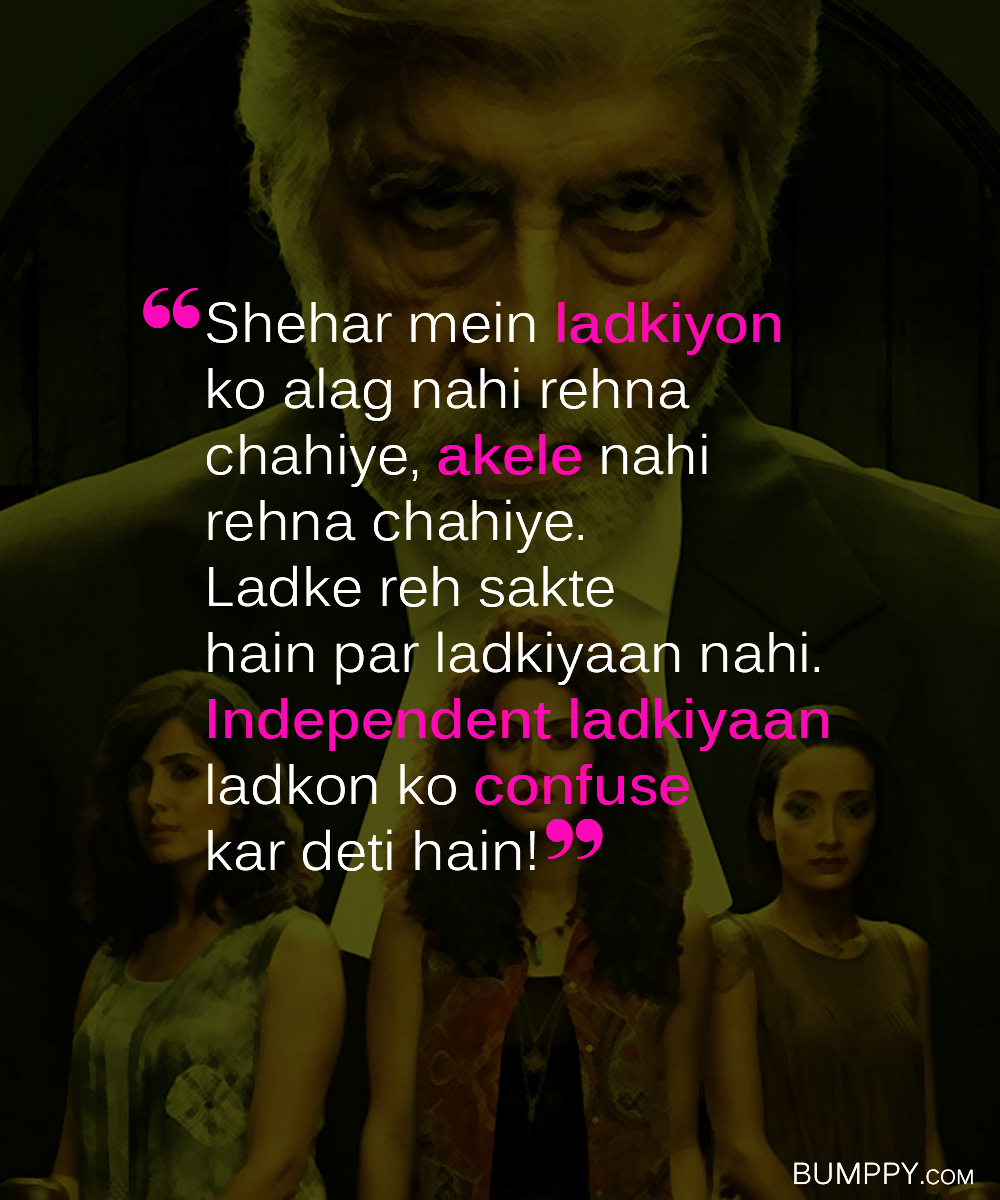 #12.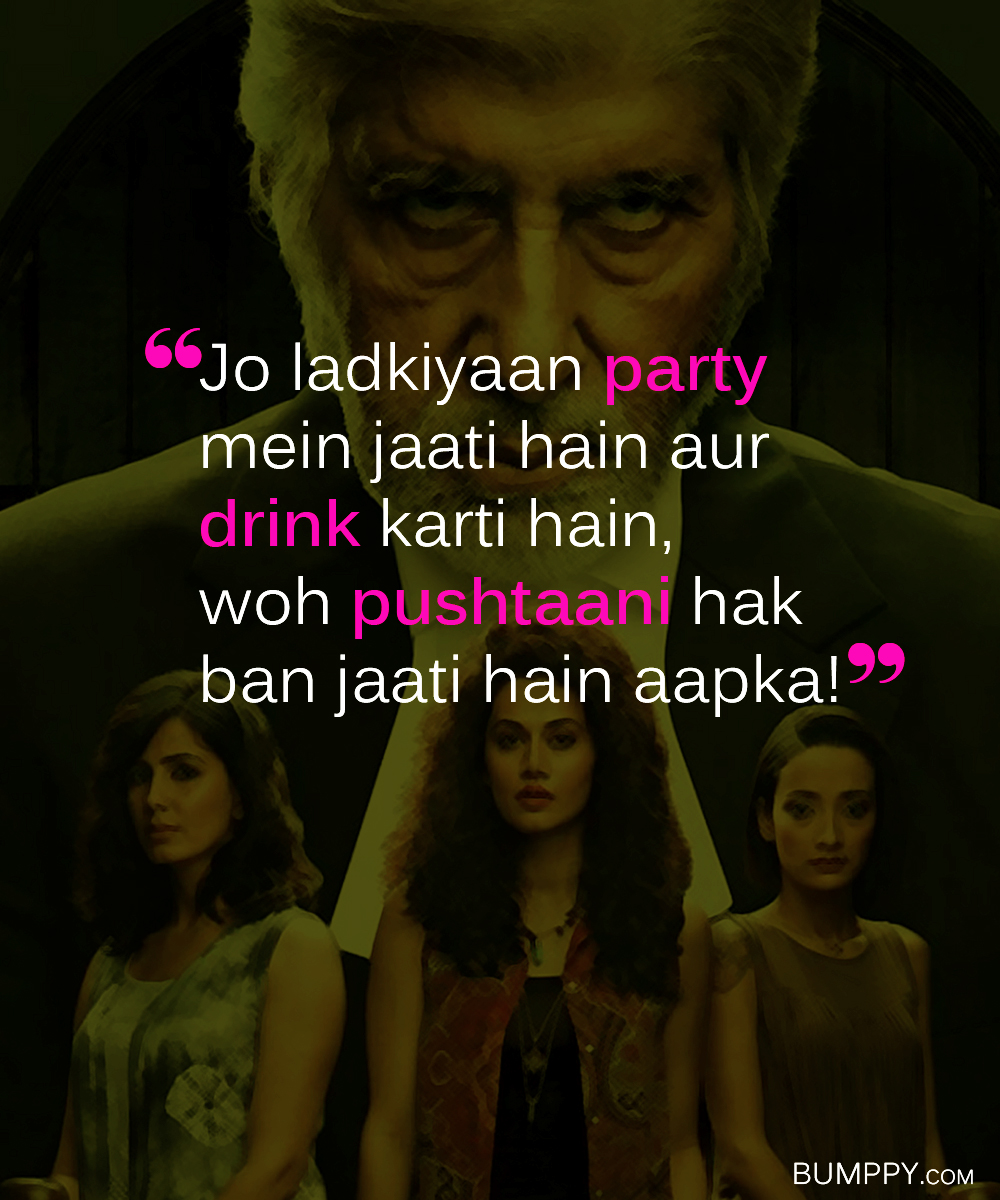 #13.