'The Fault In Our Stars' by John Green is truly every lover's favorite read.
A story that envelopes relatively every human feeling; right from agony, love, misfortune, despondency to little delights of life. Hazel Grace's consistent fight against cancer mixed well with the delight she imparts to Augustus Waters is just beyond feels.
Here are some excellent heartwrenching, and profound quotes on love, agony and loss from 'The Fault In Our Stars' that took our heart away. Give it a read.
#1.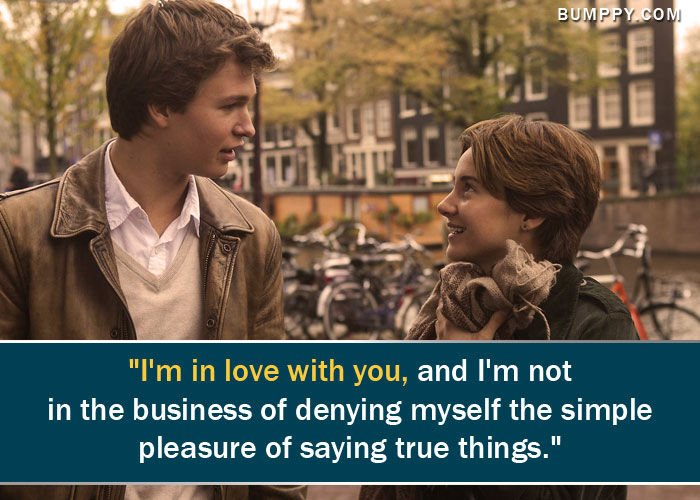 #2.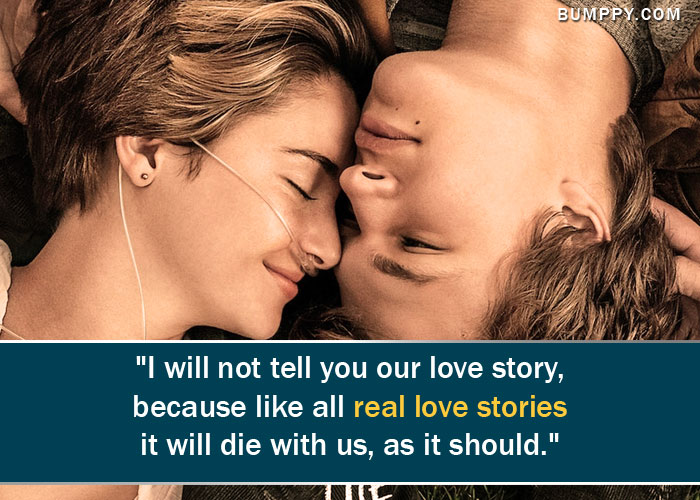 #3.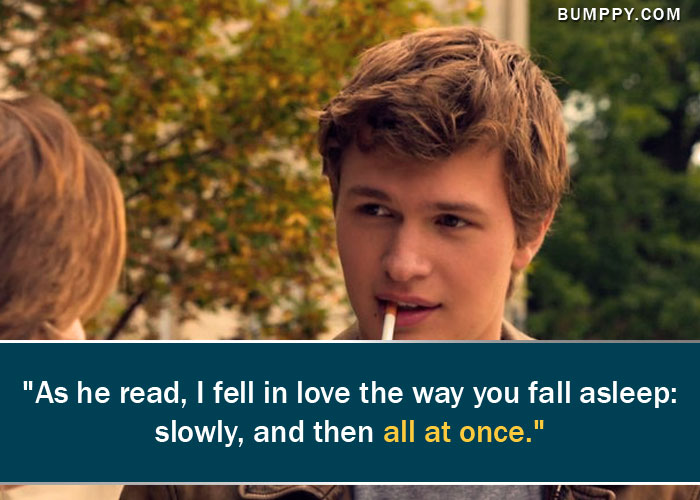 #4.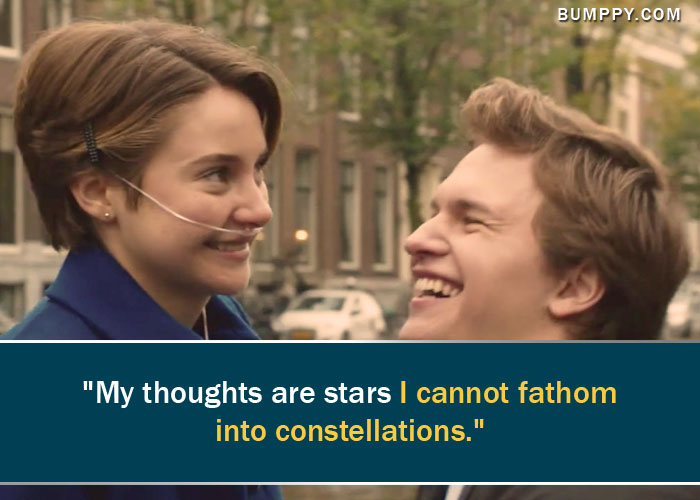 #5.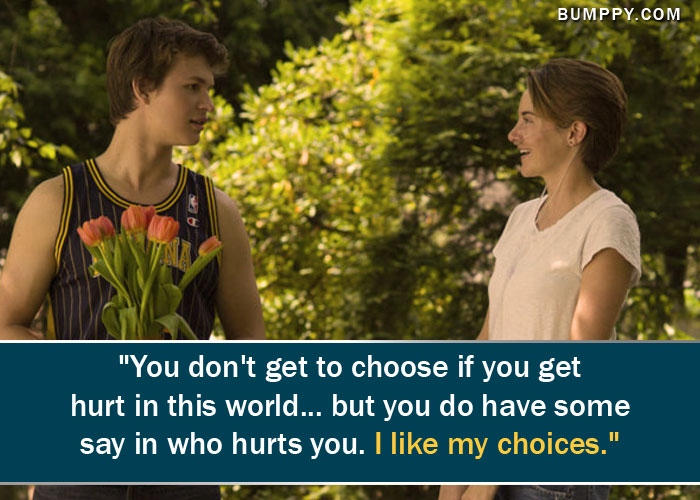 #6.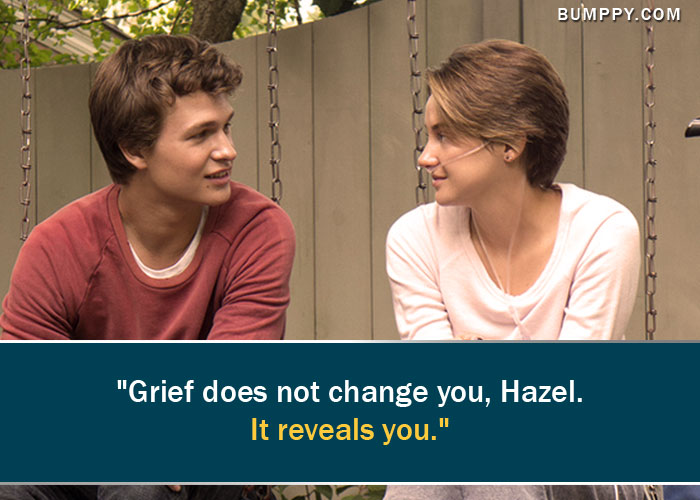 #7.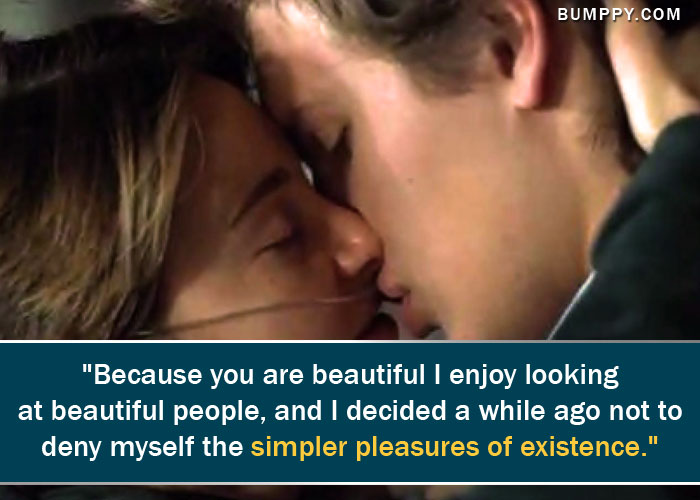 #8.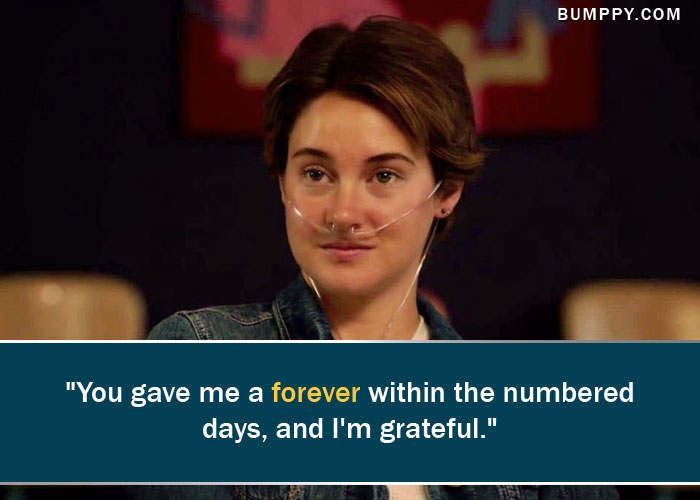 #9.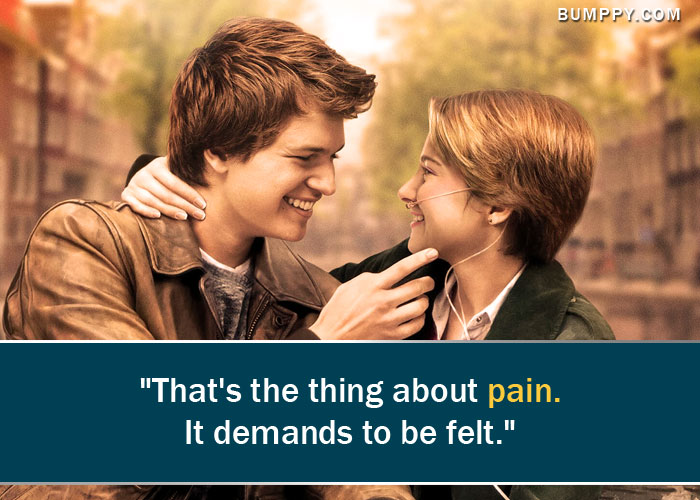 #10.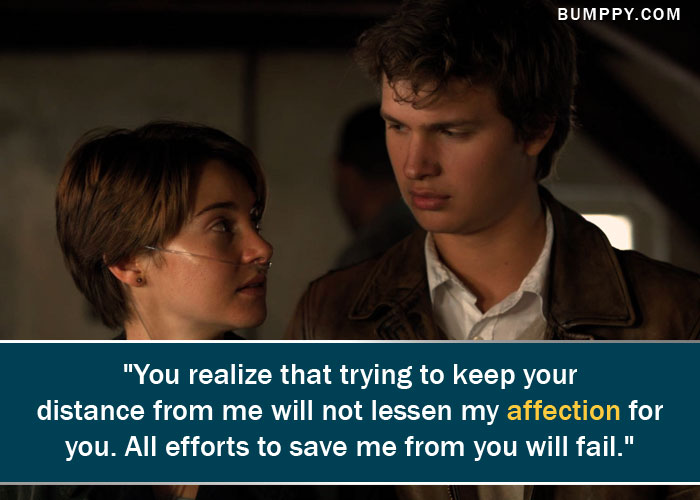 #11.