Virat Kohli has a very attractive personality. And his games on pitch are more attracting and strong. He is one of the best batsmen in every sort of game. Kohli is a fitness freak and certainly the hottest guy in the cricket team.
Kohli has all the chivalry and greatness to show. Here are some of the quotes by the great batsman that will inspire you:
#1. A fit body gives you confidence. And there's nothing more impressive than a great attitude, which you can wear on your sleeve.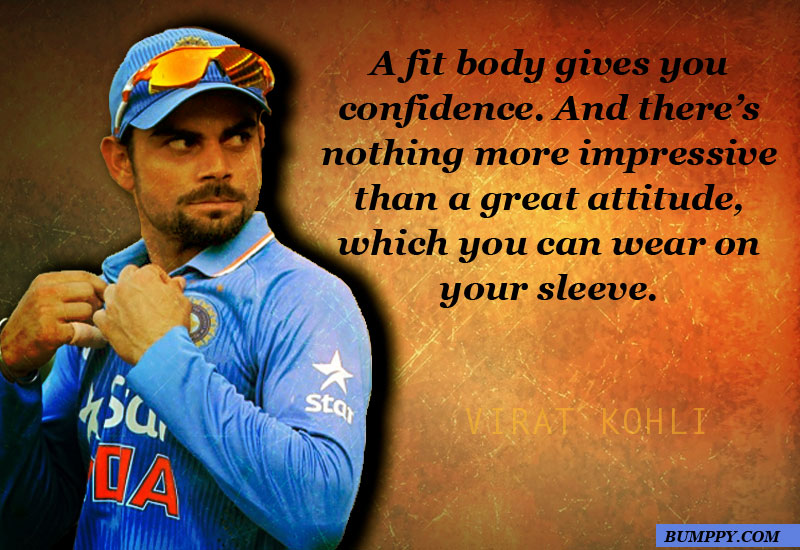 #2. Becoming an inspiration for kids is great. I want to inspire them to do whatever they want to.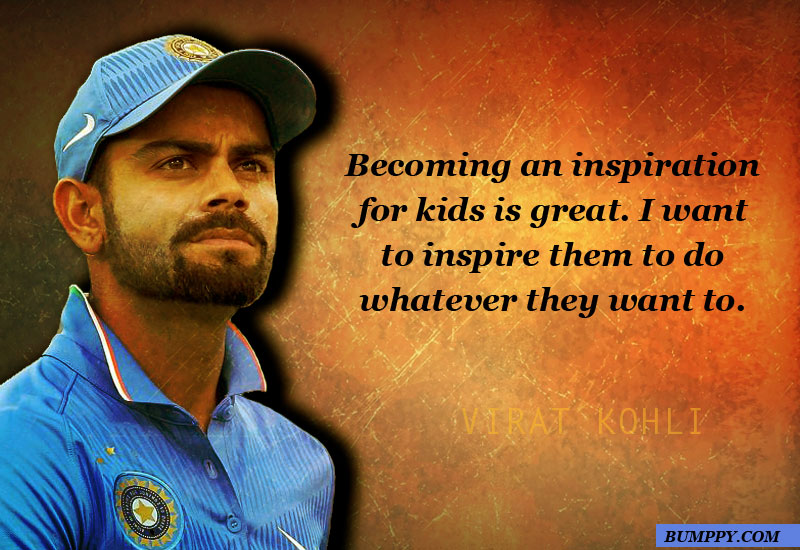 #3. The bat is not a toy, it's a weapon. It gives me everything in life, which helps me to do everything on the field.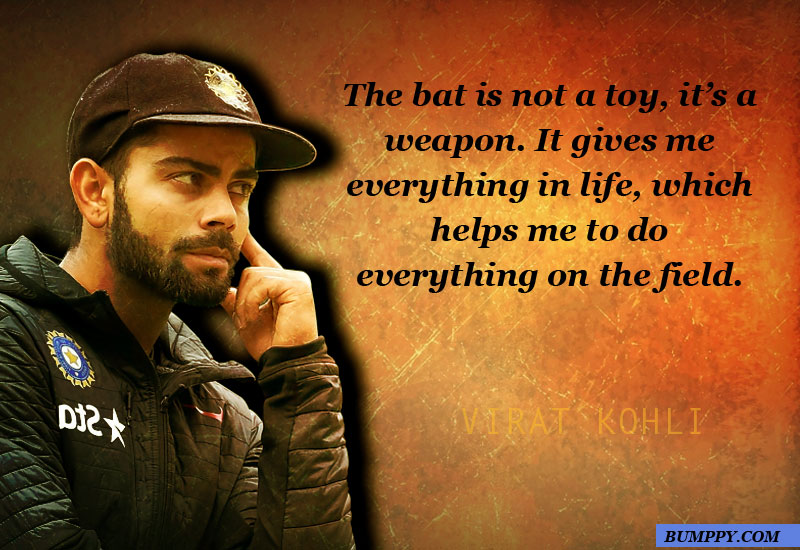 #4. Irrespective of whether you have talent or not, one has to work hard. Just being talented doesn't mean anything; you can end up wasting it before you realize.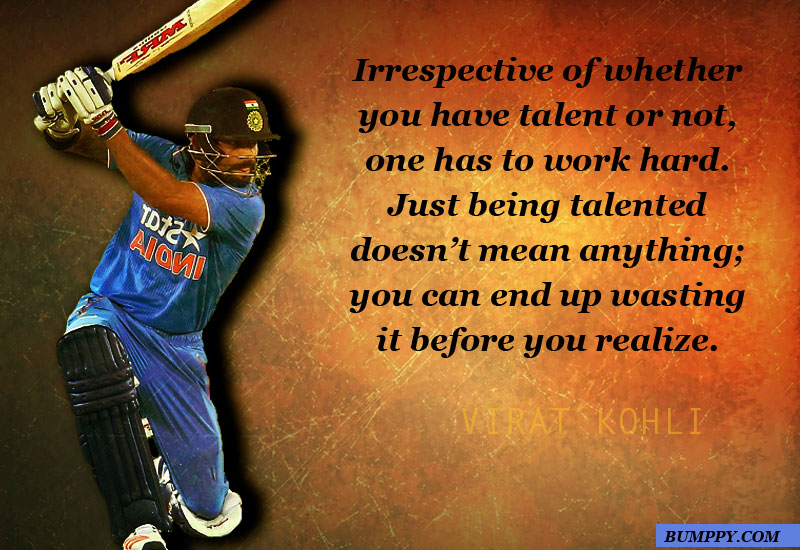 #5. In the game of cricket, a hero is a person who respects the game and does not corrupt the game.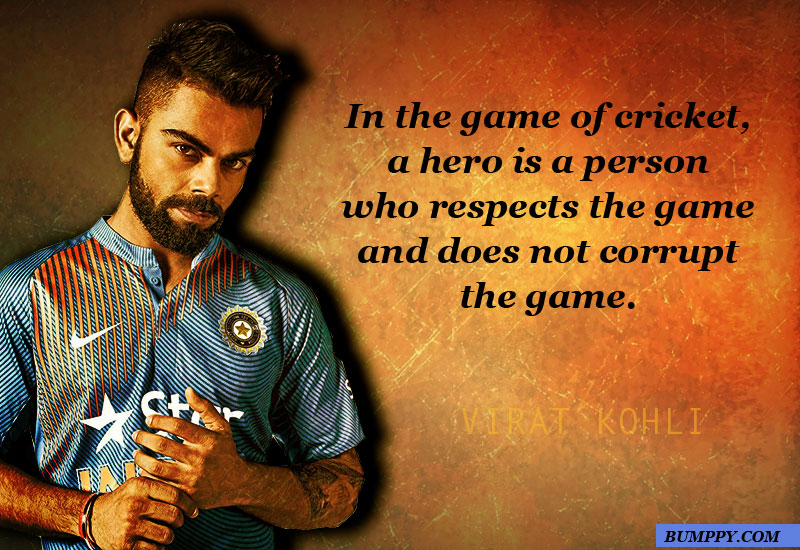 #6. Self belief and hard work will always earn you success.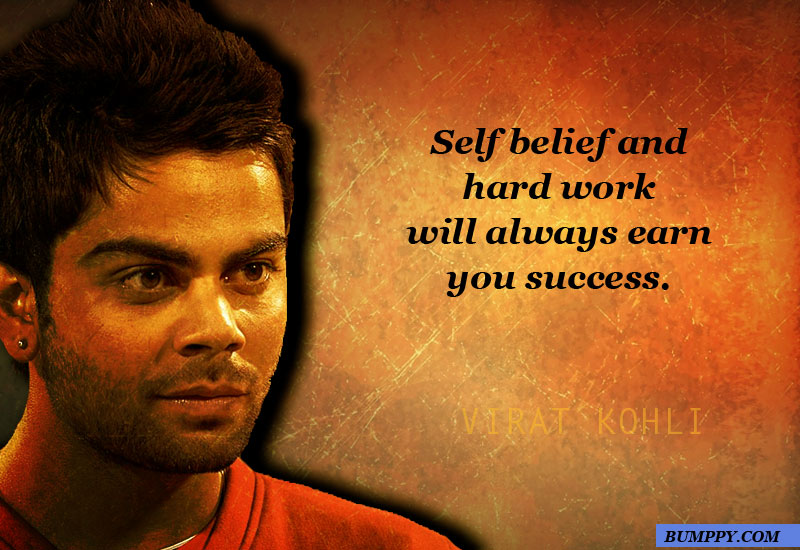 #7. The people you choose to have around you make all the difference.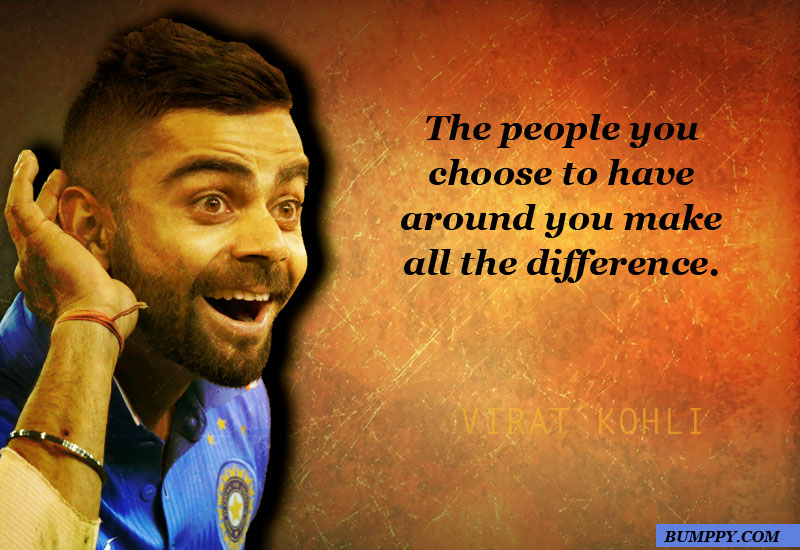 #8. I get really motivated when I put on the India jersey. It is a responsibility, so I want to perform in the best way I can.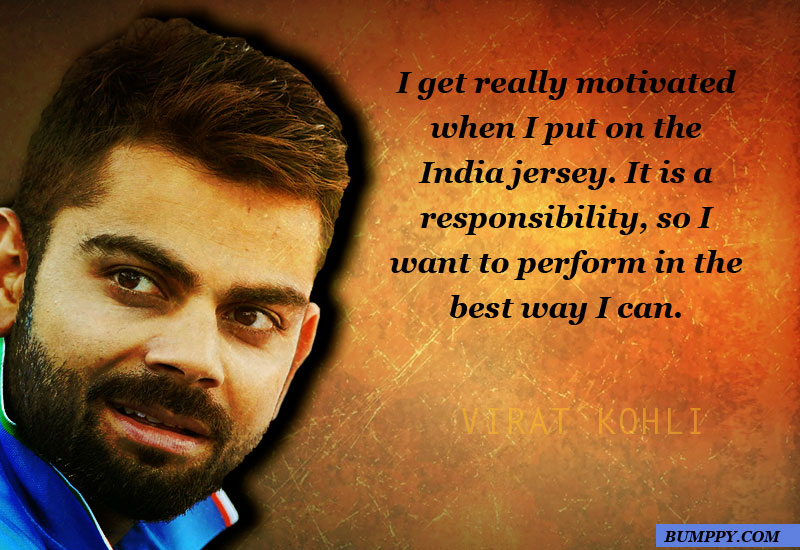 #9. I like to always lead from the front and set an example for whoever is playing with me or around me. I like taking responsibilities. that is my natural thing.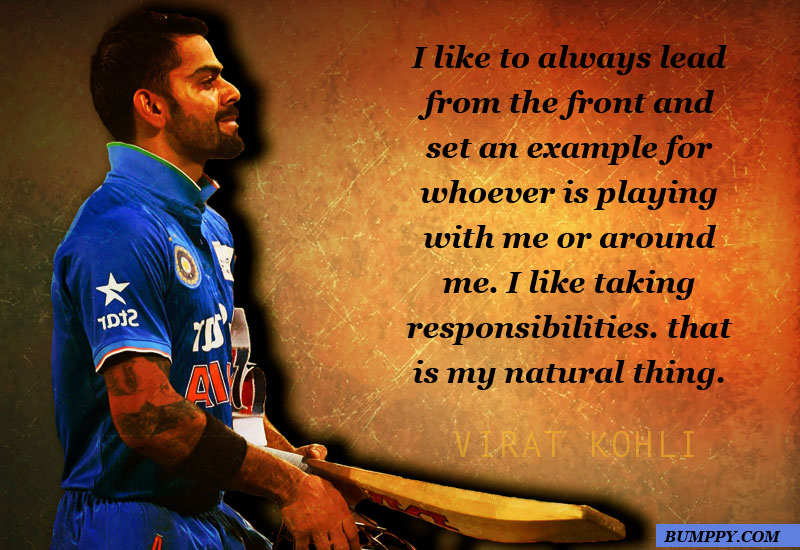 #10. The joy of doing well as a batsman for your country is much more than that little joy of going for a party and enjoying music. It is a completely different high, and I get high by performances. That's what I enjoy now.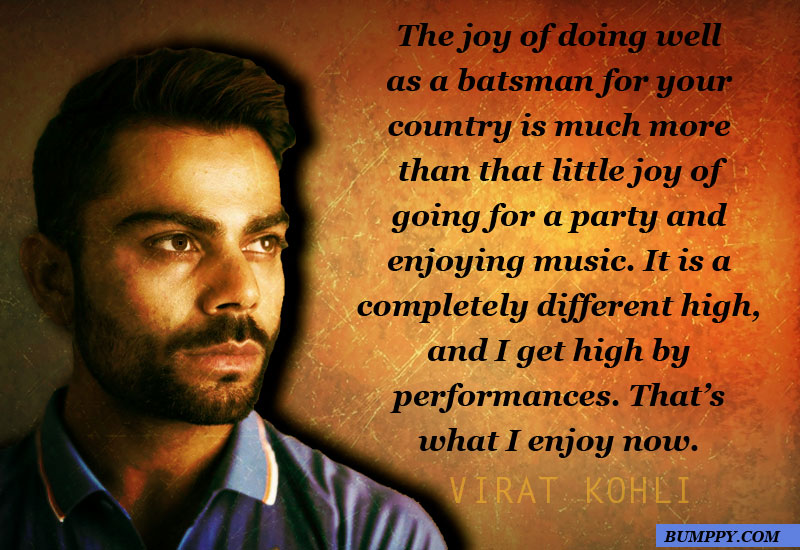 #11. You'll have to remember the difference between being rude and being confident.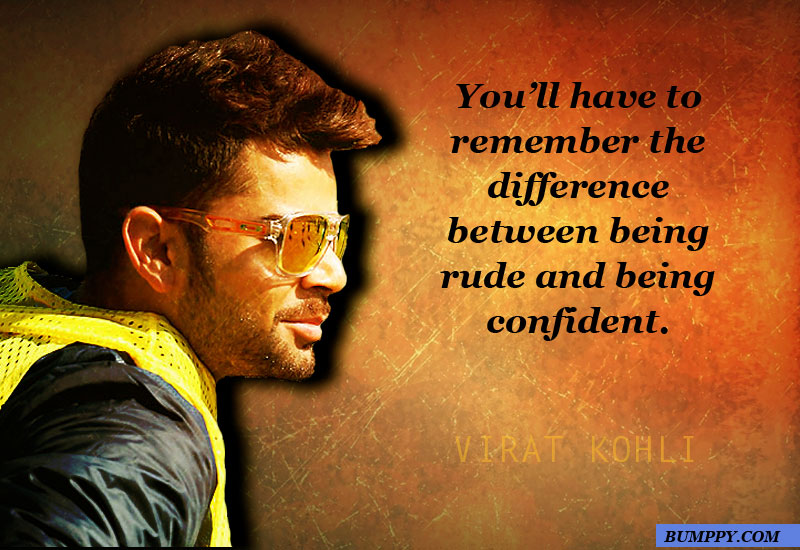 #12. I do not abuse players. I talk to myself; I abuse myself. It's my way of letting off steam.