Scarlett is a perfect blend of talent and beauty. She is the only lady who was presented the title of being 'Sexiest Woman Alive' twice by 'Esquire' magazine in her lifetime. Scarlett has a charm and she perfectly showcased this with her awe performance in movies like 'Match Point', 'The Prestige' and 'Lost'.
She is the highest paid actress of all the time. She is the perfect lady to follow weather in terms of fashion or intellect.
#1. "If you feel glamorous, you definitely look glamorous."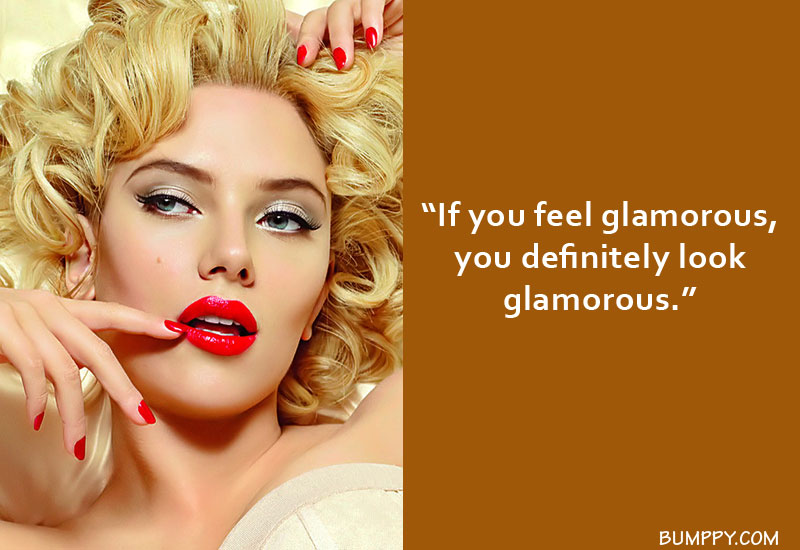 #2. "I'd rather be really good at something or not do it at all."
#3. "I'm all about fashion, cheeseburgers and bright-red lipstick."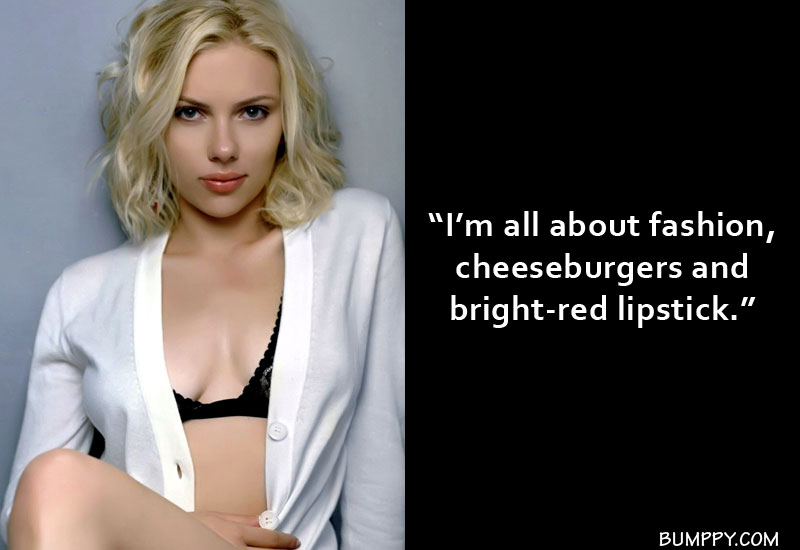 #4. "I'm not anxious to starve myself. For me, it's not at all sexy to be ultra-thin."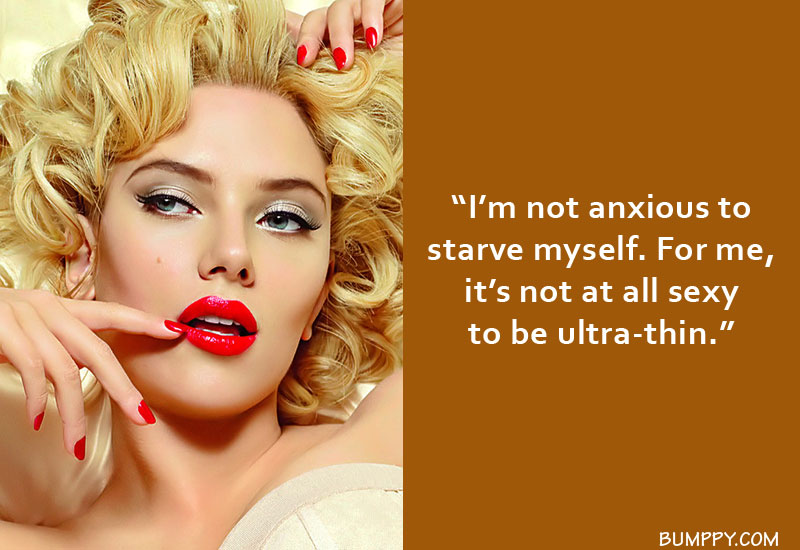 #5. "You work hard making independent films for fourteen years and you get voted best breasts."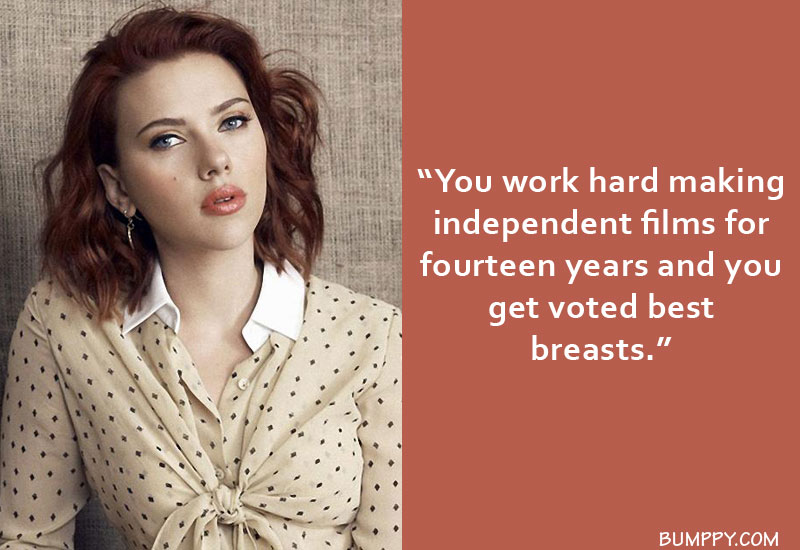 #6. "It is important to remind young people that peace is the only victory."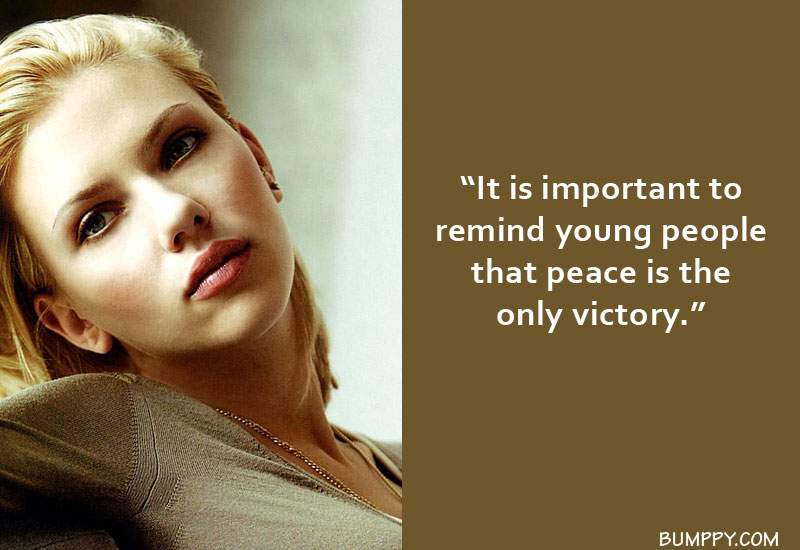 #7. "It's important for people to figure out their own lives before involving someone else-to gauge where you are and work on your own issues.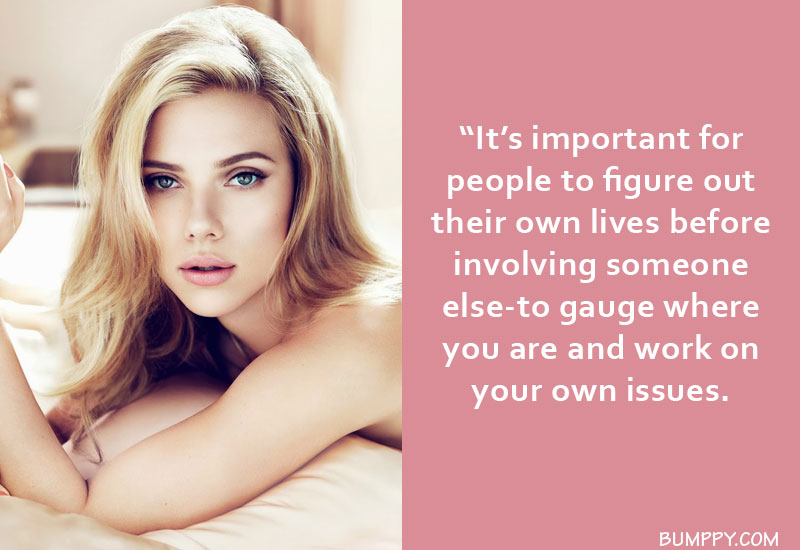 #8. "I am very independent. I can look after myself but I still need a lot of love and care."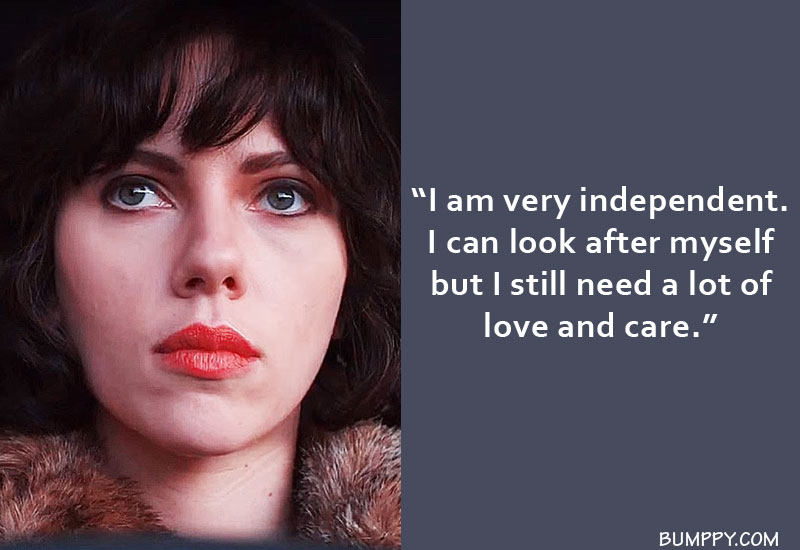 #9. "It's nice to have a crush on someone. It feels like you're alive, you know?"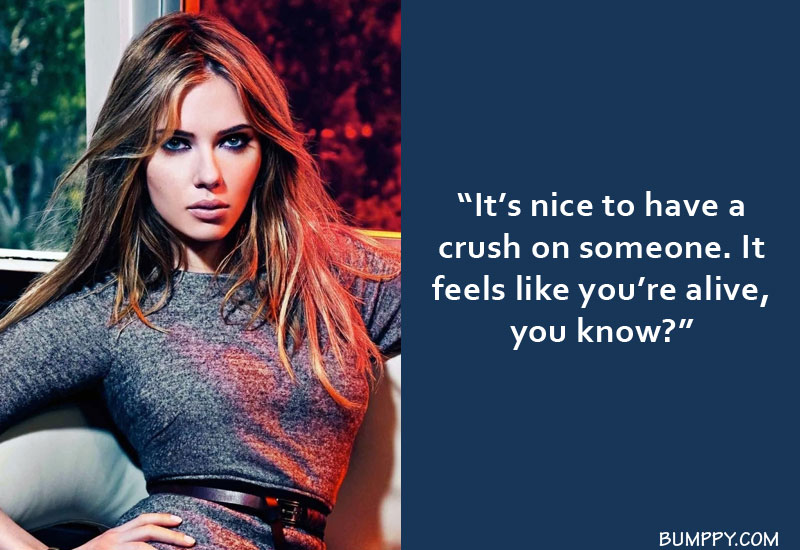 #10. "I don't do damsel in distress very well. It's hard for me to play a victim."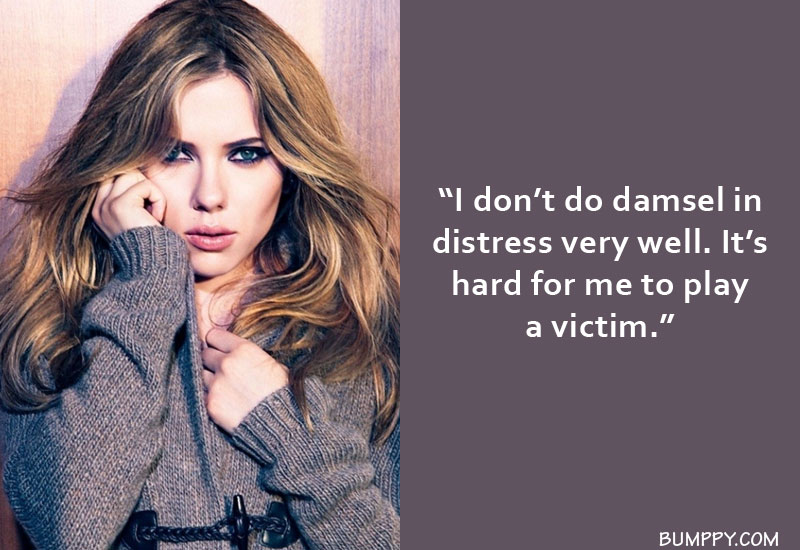 #11. "One of the best things for a woman to hear is that she is sexy."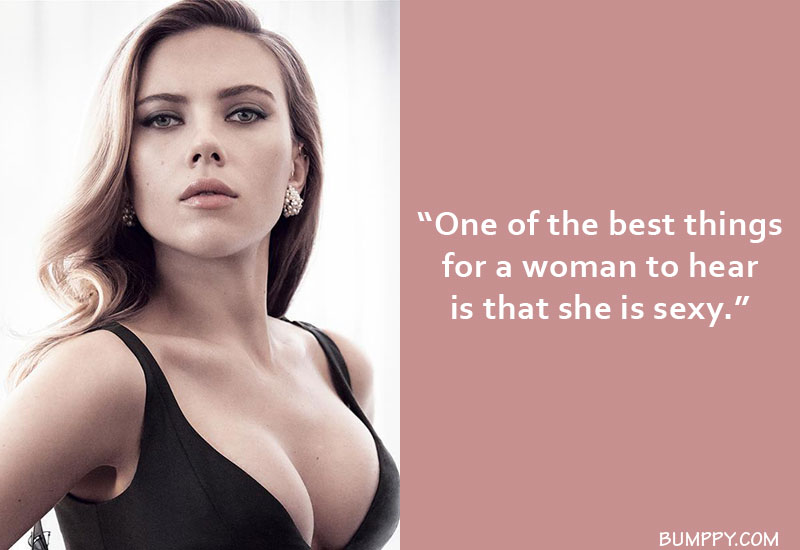 #12. "I value my privacy and my personal life-and I certainly don't exploit my personal life.