For some rain brings a lot of memories to them, either sad or happy but it does. It is quite the best weather to reminisce some of the memories worth remembering. Everything about the monsoon is love at first sight.
After all, what can be a better than dancing in the rain and then being cuddled up in a warm blanket, sipping a cup of tea and watching the drops fall from the window.
Here are 12 quotes about the rain that helps in relating how rainy day feels:
#1.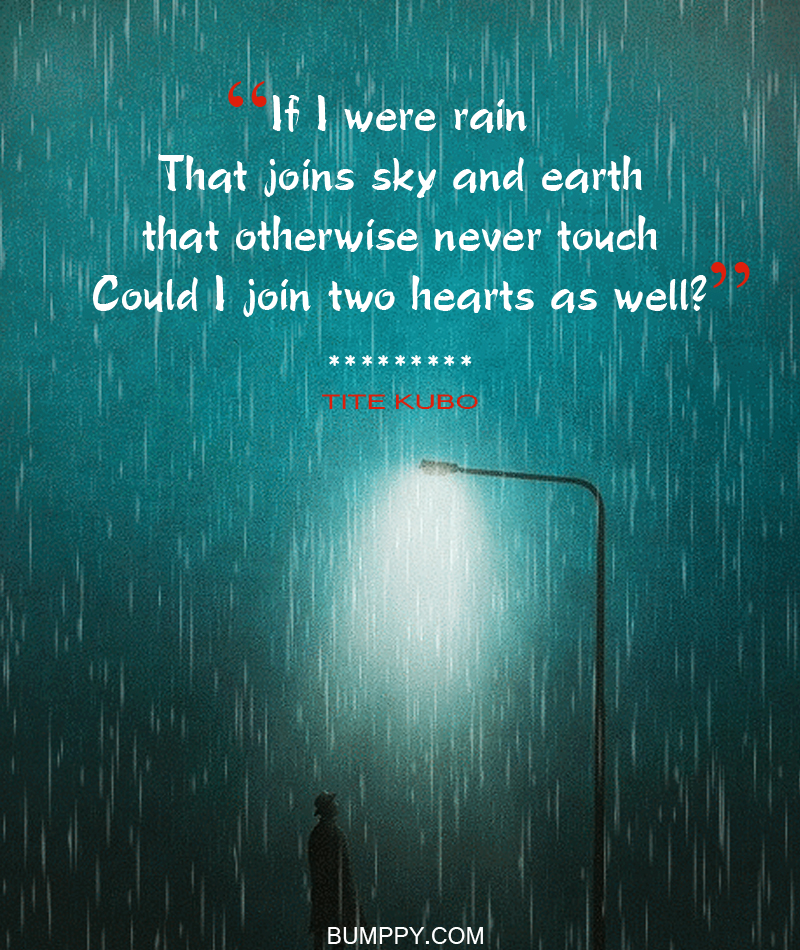 #2.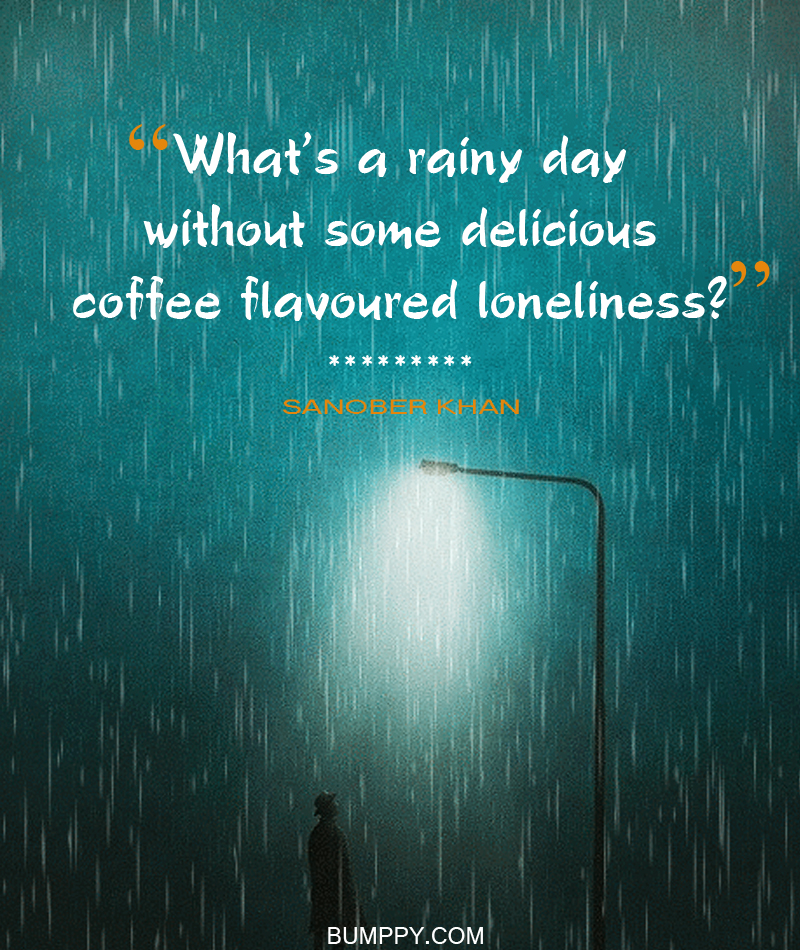 #3.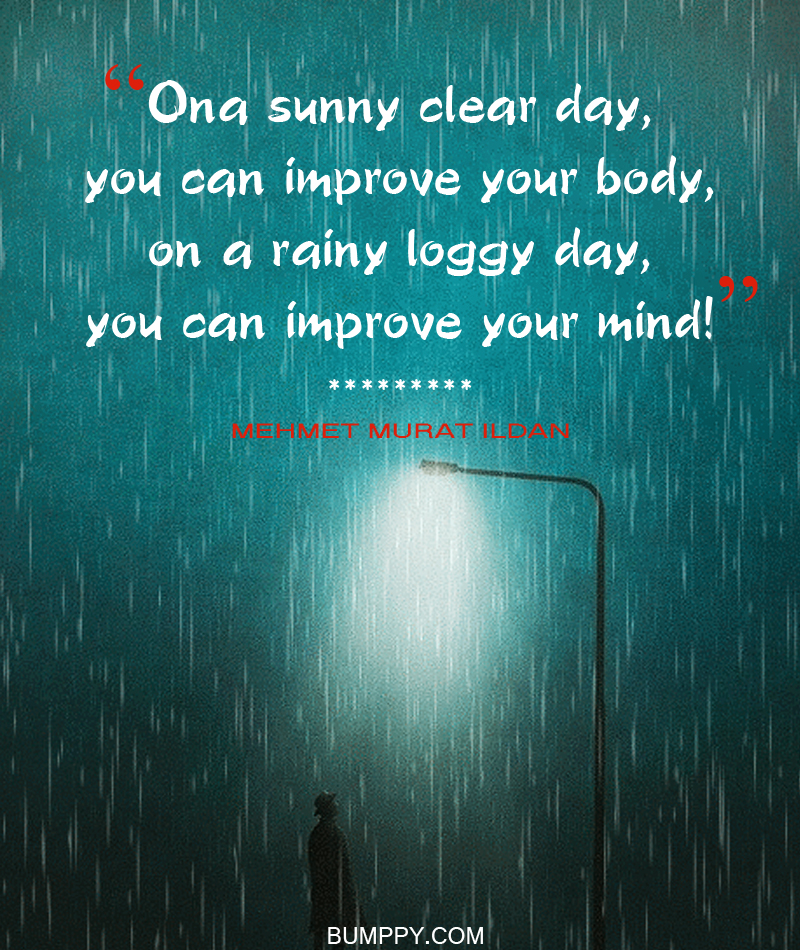 #4.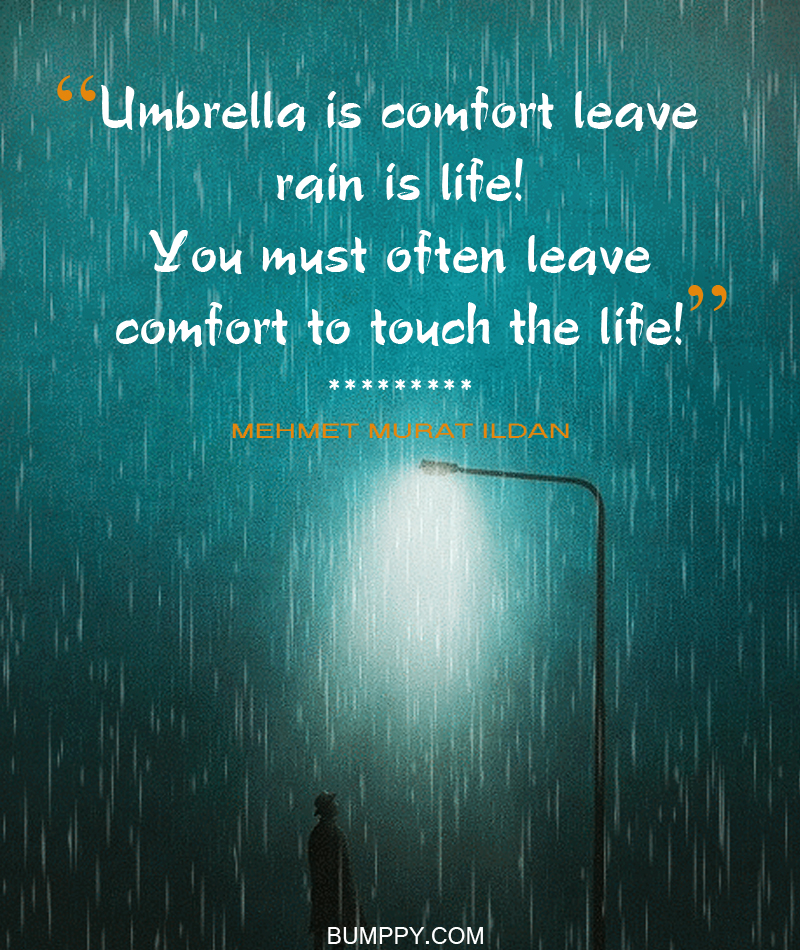 #5.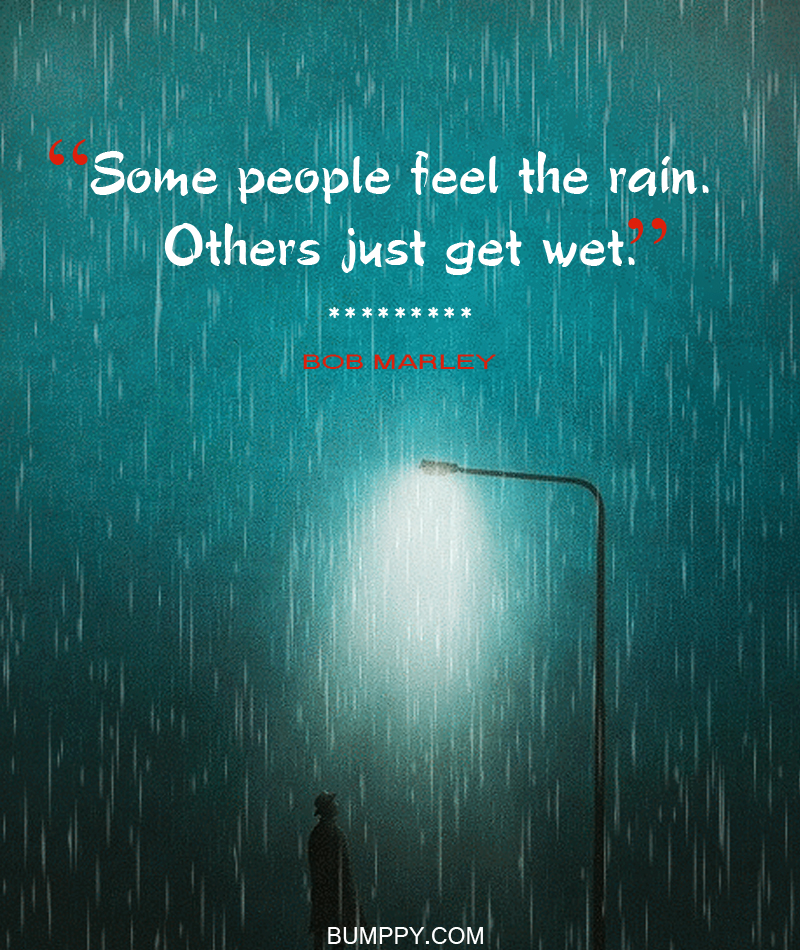 #6.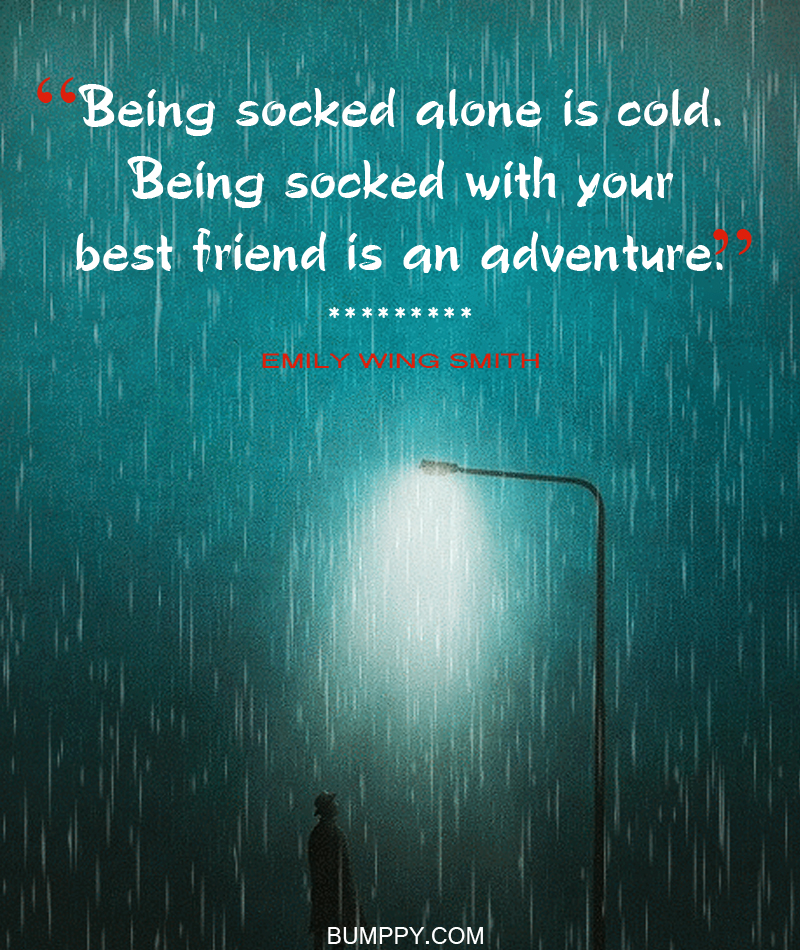 #7.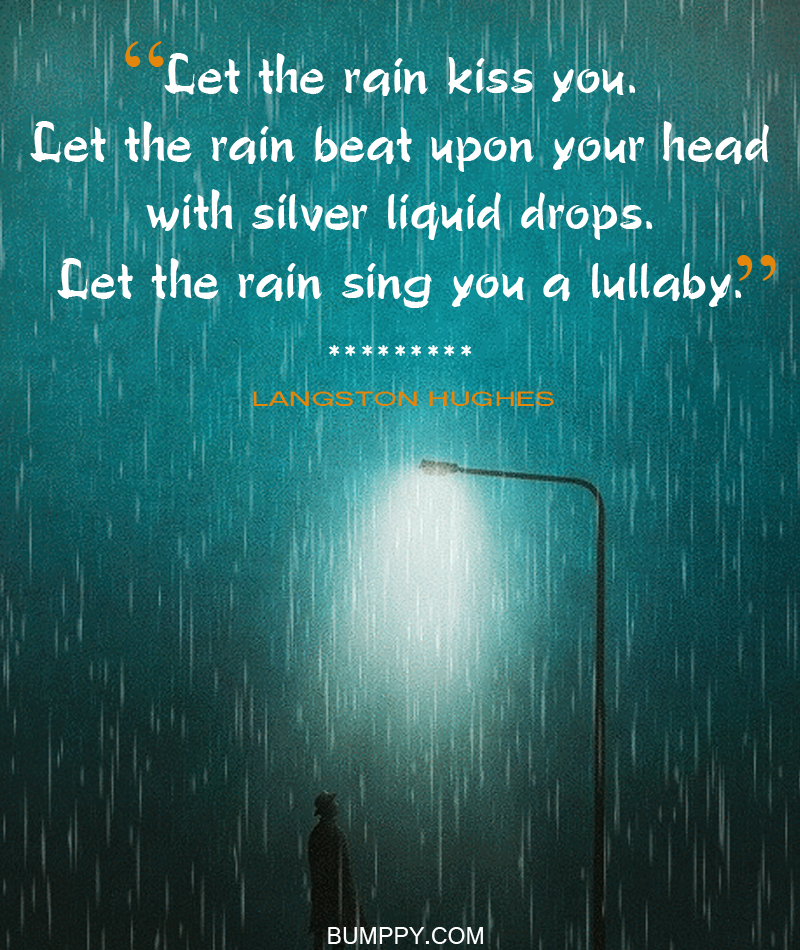 #8.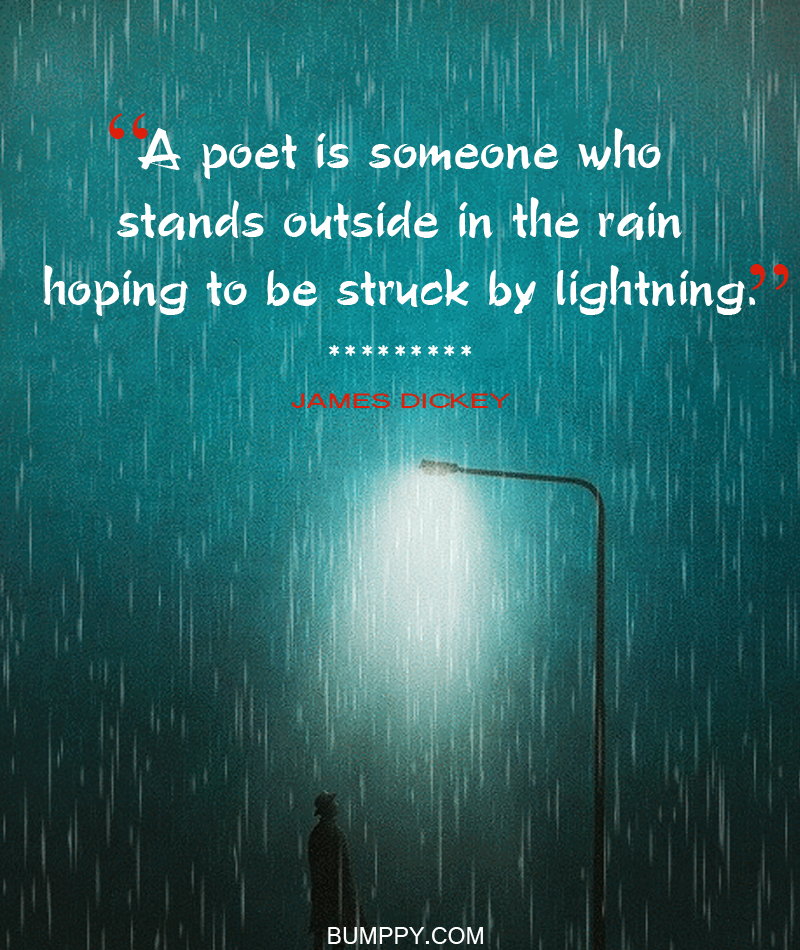 #9.
#10.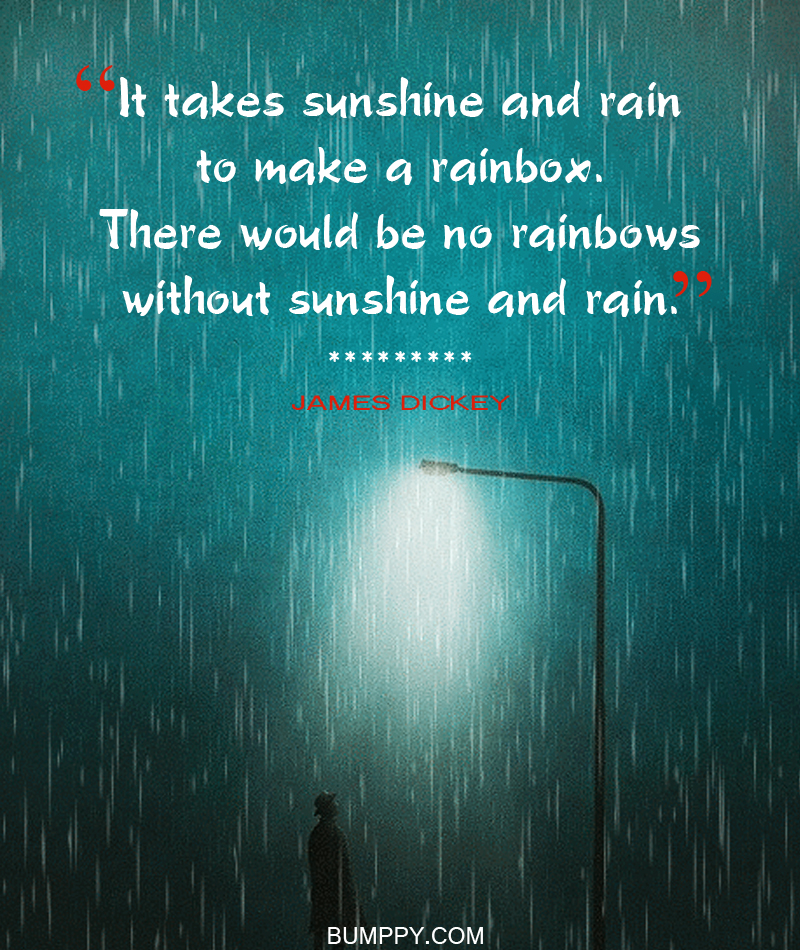 #11.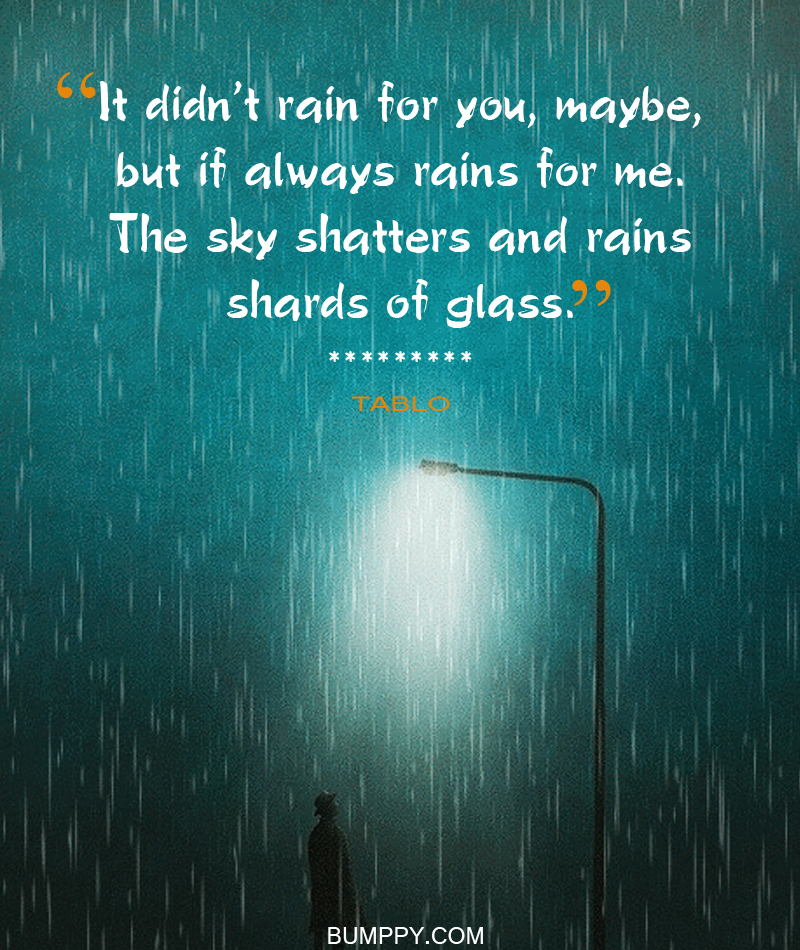 #12.