Almost 18 year Down and Still watching Gadar is like Boosting Patriostism in you
2001 gave us two movies that stood for patriotism: Lagaan and Gadar. While Lagaan showcased British oppression on Indians, Gadar exposed atrocities levied upon the people of our own country owing to communal outrages. And i Must say Gadar is always been one of my favourite movie all the time.
So, Here is the 11 Soulfull Dialogues From Iconic Film "Gadar" that will Boost Patriotism in you.
#1.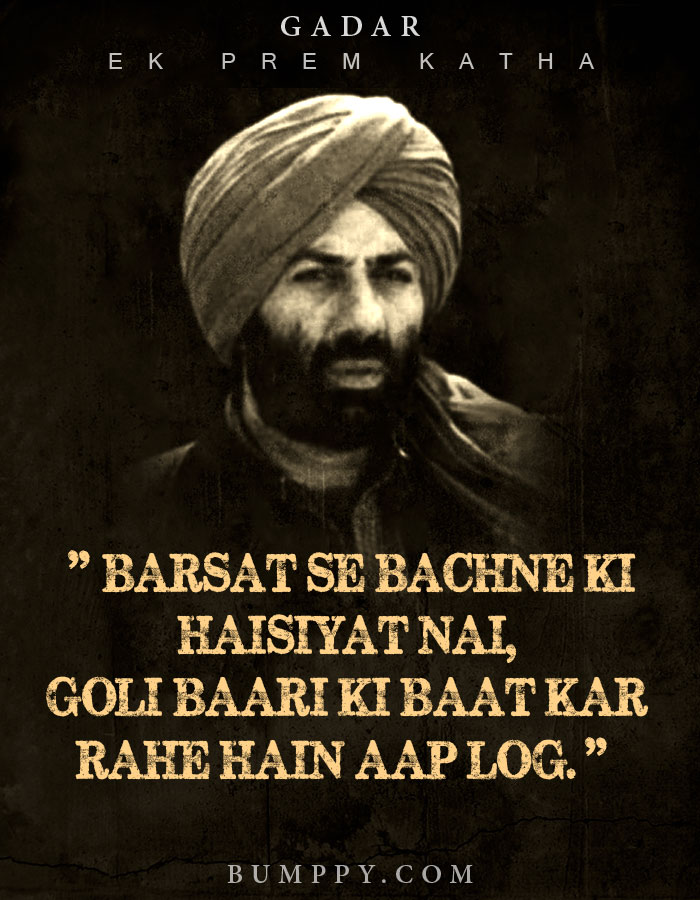 #2.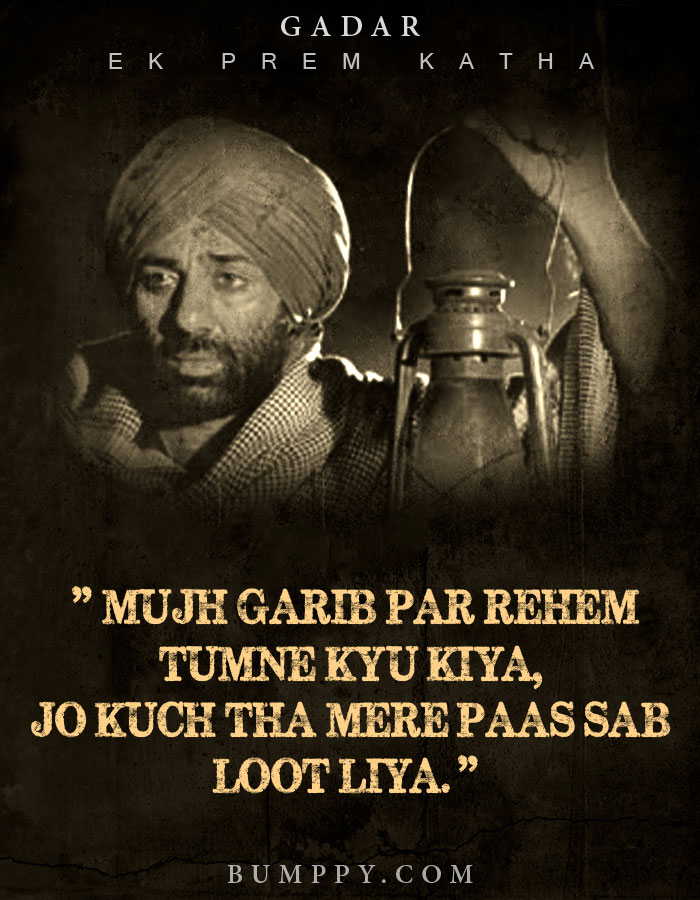 #3.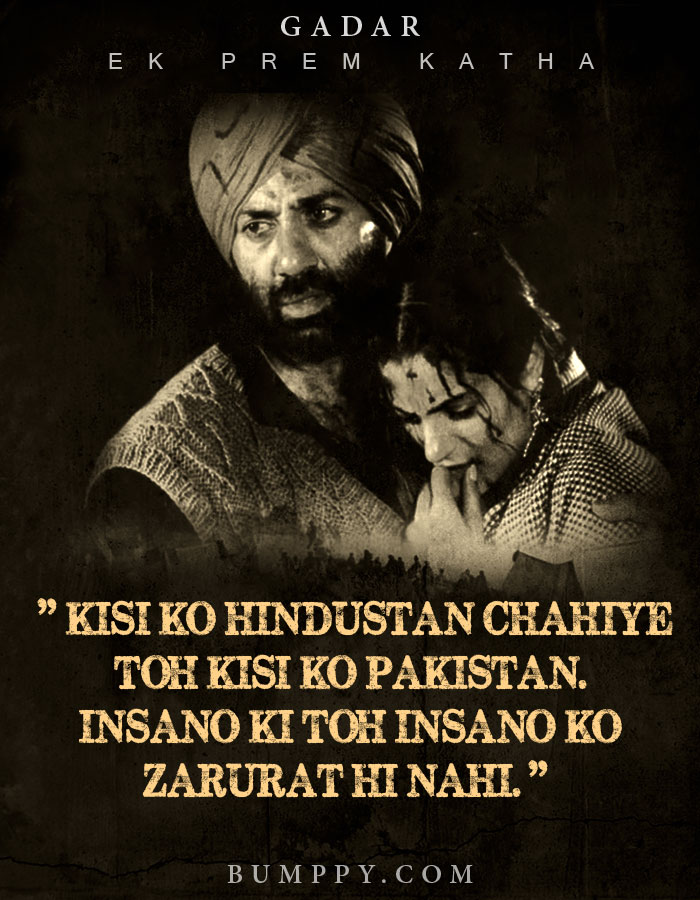 #4.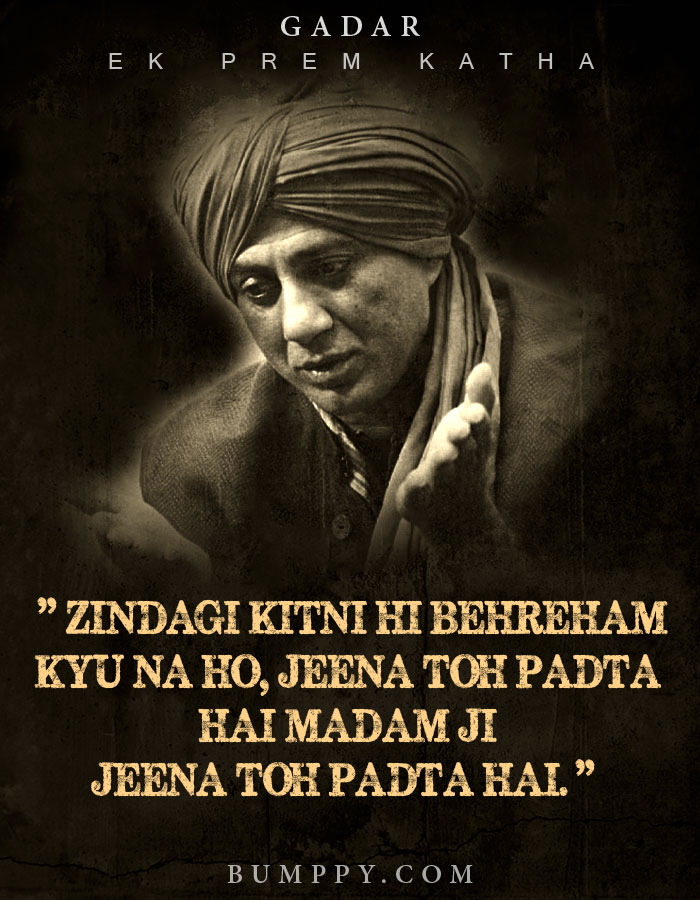 #5.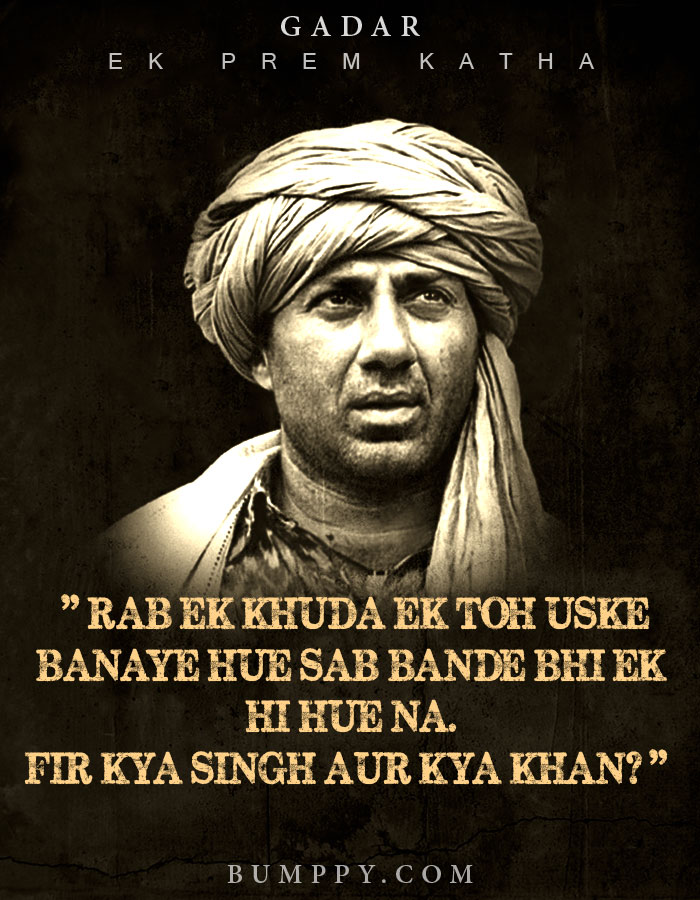 #6.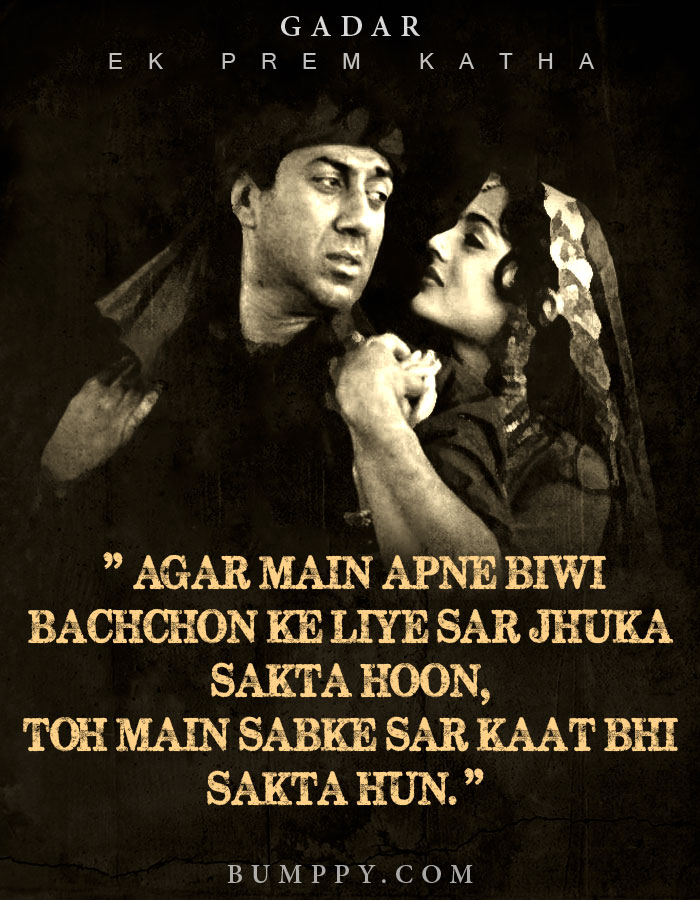 #7.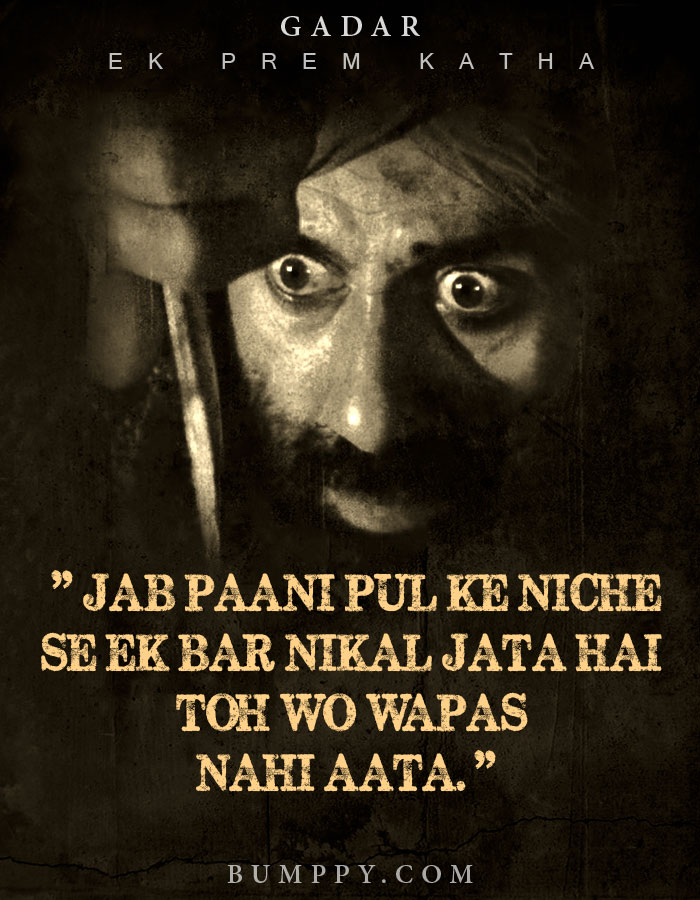 #8.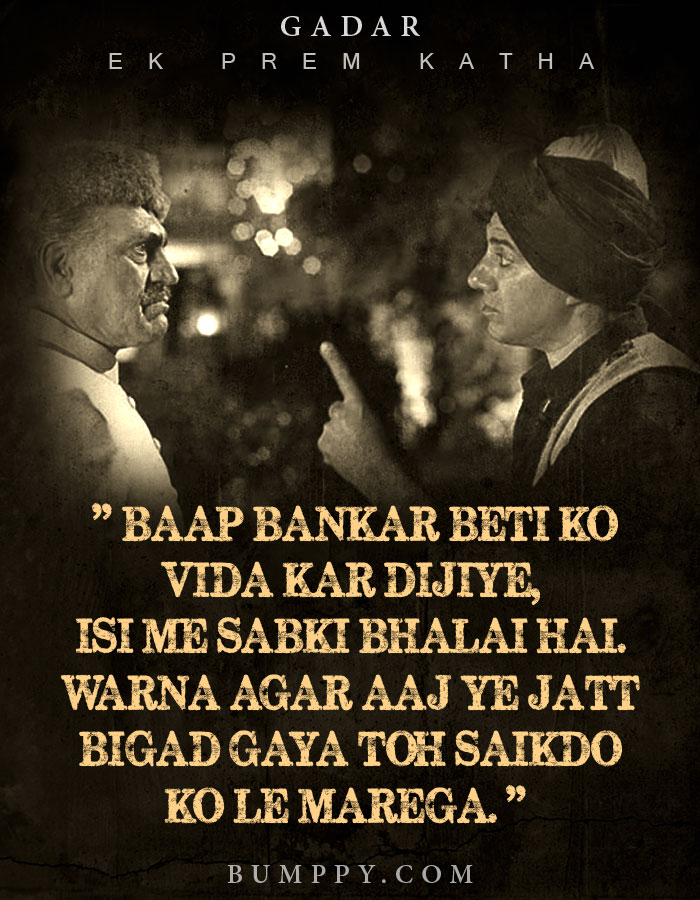 #9.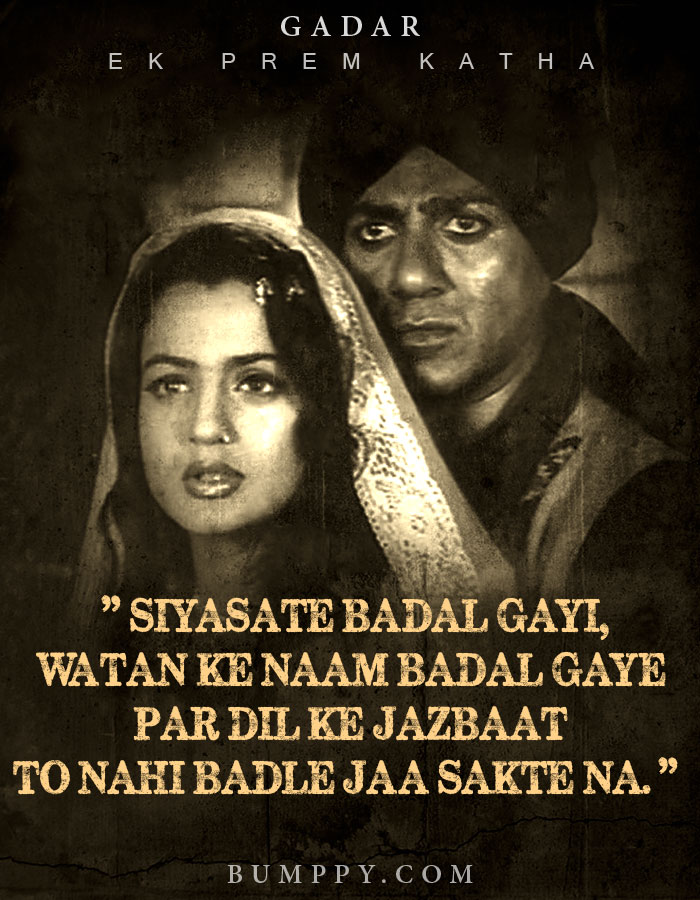 #10.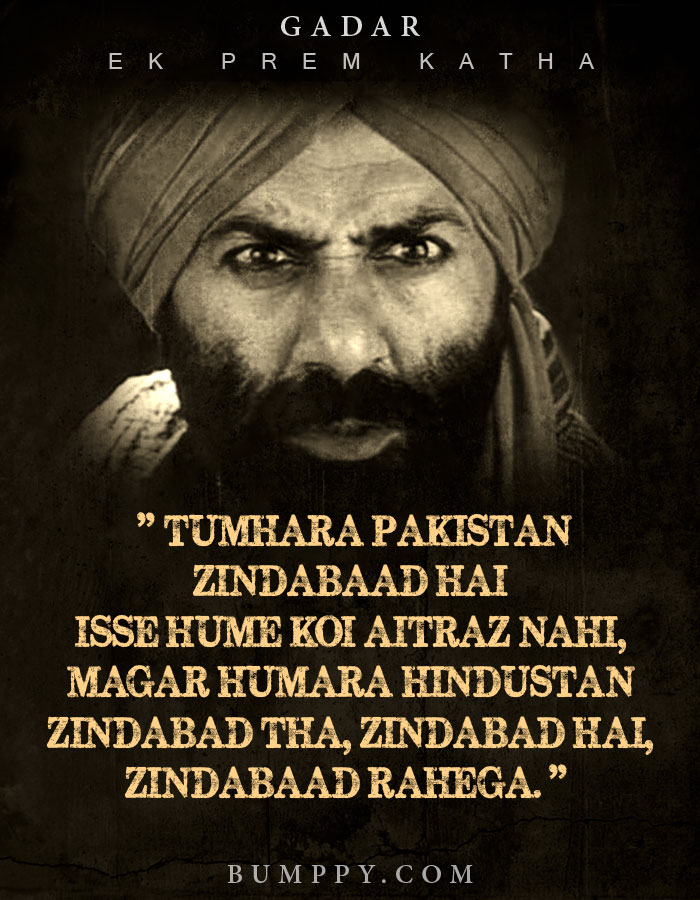 #11.