When we discuss about orators, PM Modi is the first person that clicks on our minds. He never stepped back when it comes to putting a point. Be it his bombarding speeches or 'Mann Ki Baat'. Even his Parliament debates are pretty much famous. Modi Ji knows how to attract people through speaking skills.
He tries to keep himself away from the controversies and give politically correct statements. Recently he attacked Rahul Gandhi for calling GST 'Gabbar Singh Tax' and said those who looted the country could only think of dacoits.
Here are some of his famous comebacks during the 2nd year tenure:
#1. Hindus and Muslims need to fight poverty together. People should ignore controversial statements made by politicians for political gains.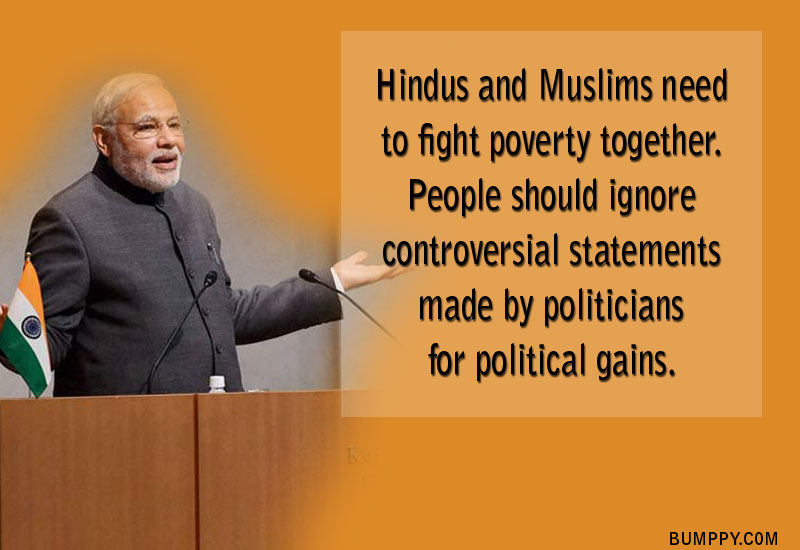 #2. Reasons and politics aside, the truth is that mother India has lost a son. I can feel the pain.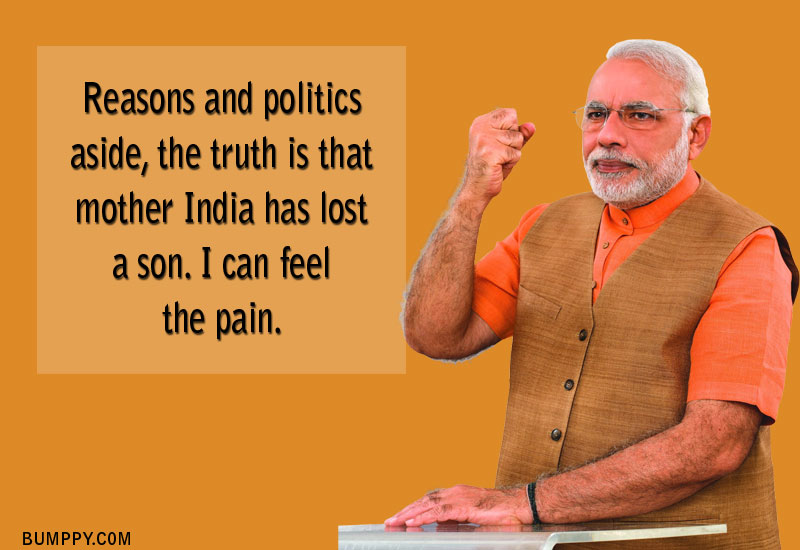 #3. Social media changed my thought process and connected me to the rest of the world. And as I started connecting, the world started accepting me as I was. Nothing could be more satisfying.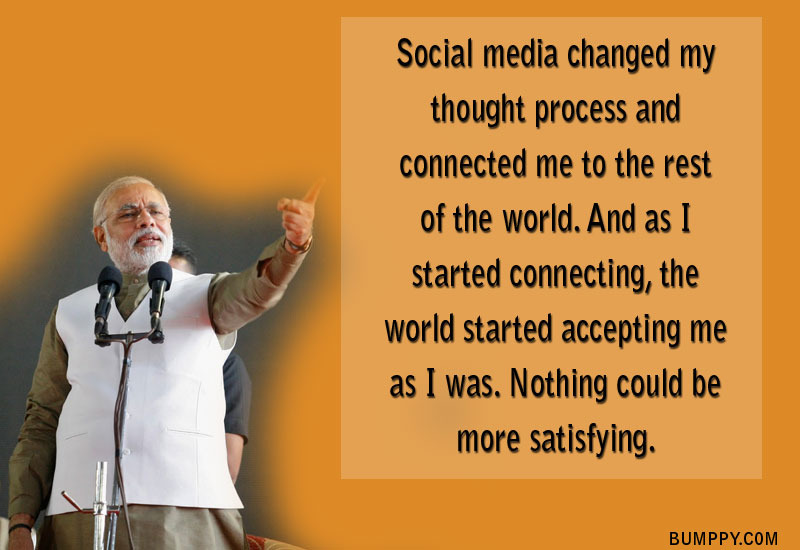 #4. There are two kinds of people – one who work, and others who just take credit. Indira Gandhi has asked people to strive to become the first kind as the competition is very less there.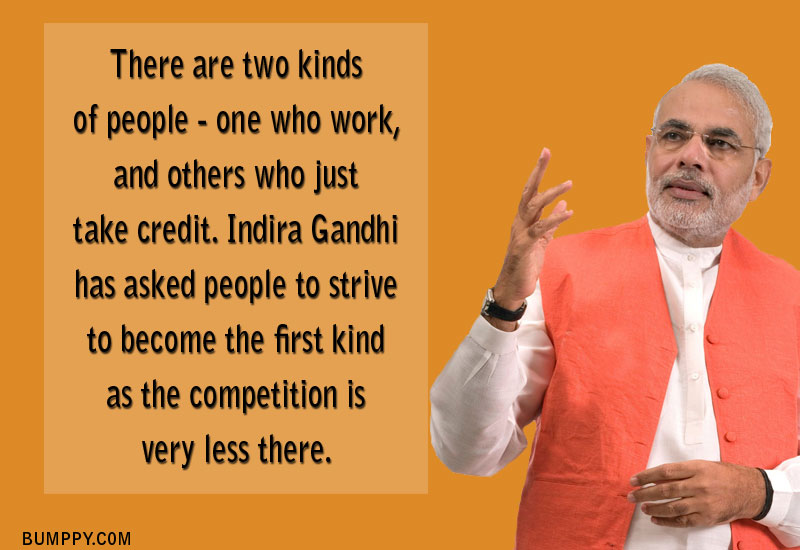 #5. Mujhe giraake agar tum sambhal sako, toh chalo.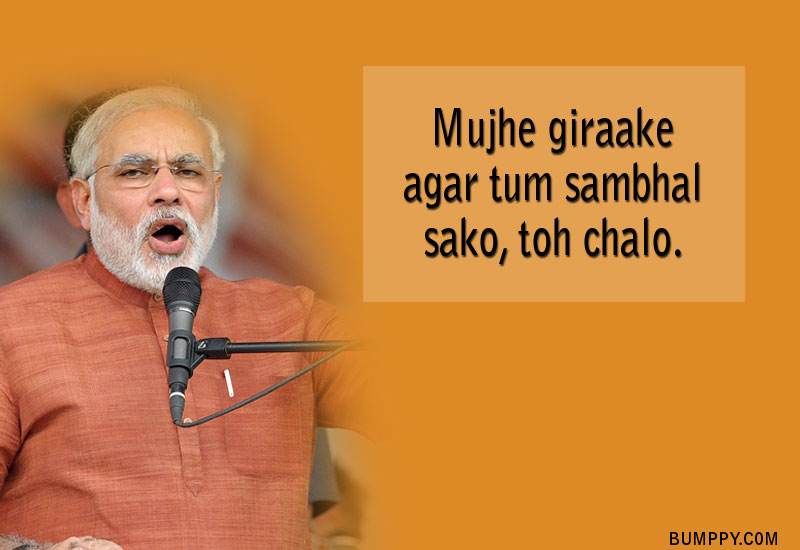 #6. Can we secure the world from a bloodless war? I'm talking about cyber security. India must take the lead in cyber security through innovation.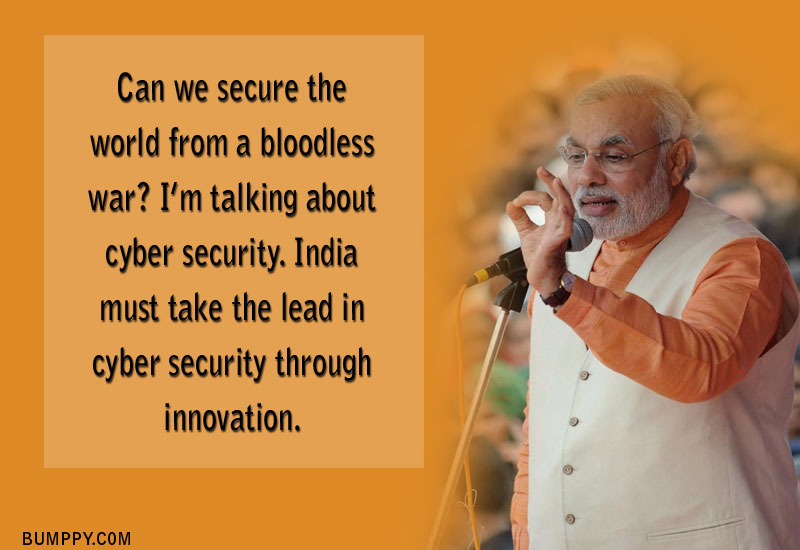 #7. Why isn't the house allowed to run? Not because of anger against government, but because of [Opposition's] inferiority complex.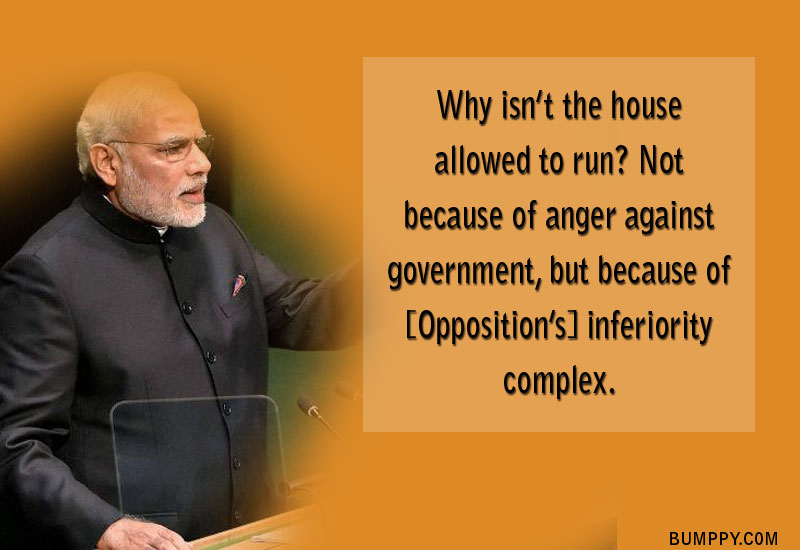 #8. we love the Bhangra rap from London just as you like the English Novel form India.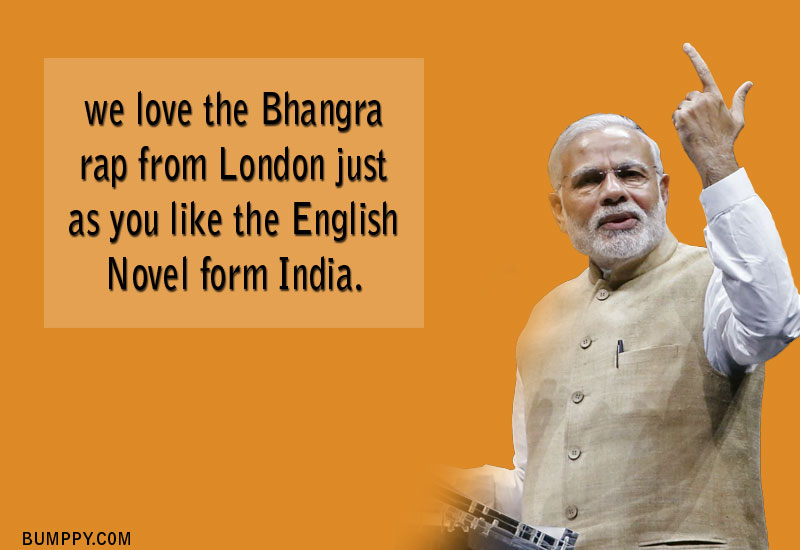 #9. Fun is being made of make in India. We should be given suggestions. Why do we want to portray the image of India as if we have a begging bowl in our hands?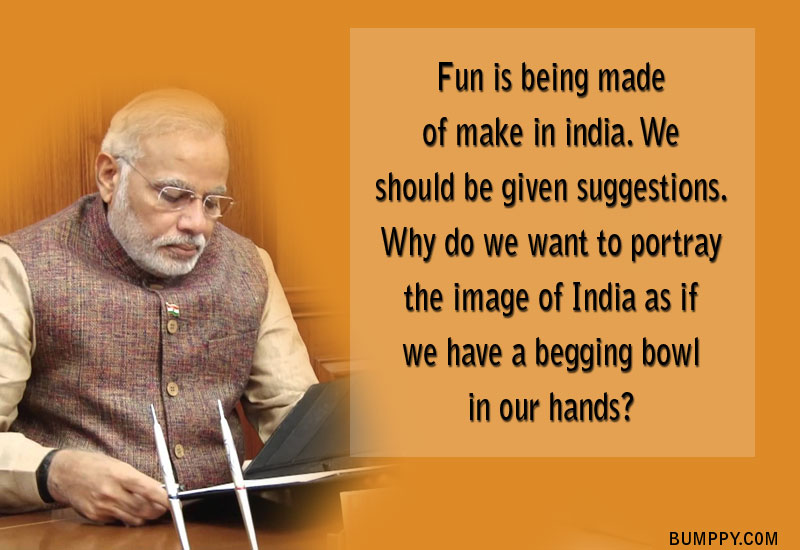 #10. No one blames death, only the reason for it. I feel Congress has a boon like that. Like death, Congress never gets a bad name.