Most couples opt for a wedding away from their hustle and bustle city life. Have a destination wedding has become a trend nowadays. The first and most important step is to choose the perfect destination for your wedding.
Here is the list of 10 famous venues for a destination wedding in India.
1. Udaipur-"A Symbol of Royal Pre-eminence.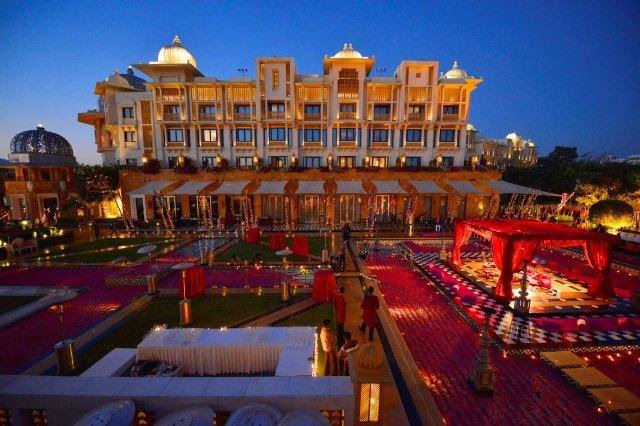 Udaipur, also known as 'City of lakes' is a perfect destination for a special and romantic wedding.
Udaipur is one of the most favoured places to have a wedding. It is the most stunning place in Rajasthan which is simply beautiful for a traditional Indian wedding.
2. Kerala- "Tie the knot Amidst Serenity"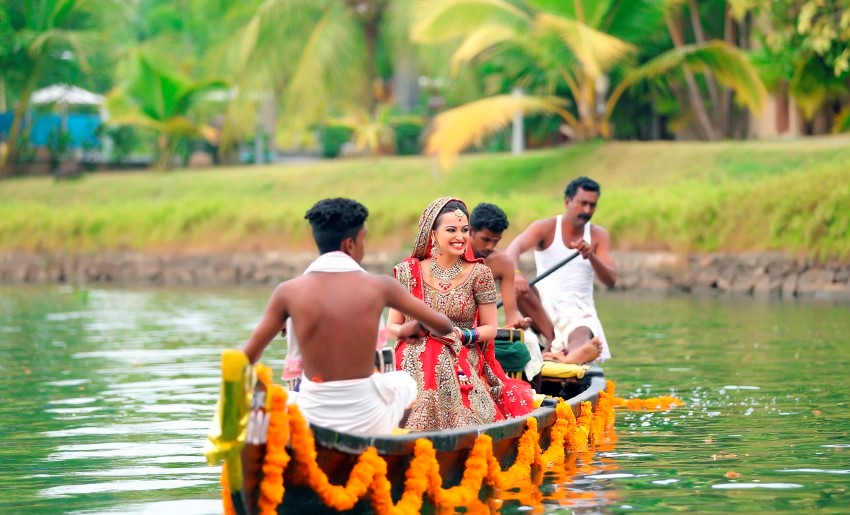 Kerala, also known as 'God's Own Country', is one of the best destinations for weddings. Kerala offers the perfect beach view for a romantic wedding. Varkala, Kovalam, Munna and Kochi fort are some of the locations that offer striking scenic beauty.
3. Andaman and Nicobar Islands- "Spectacularly Lovely and Cloistered"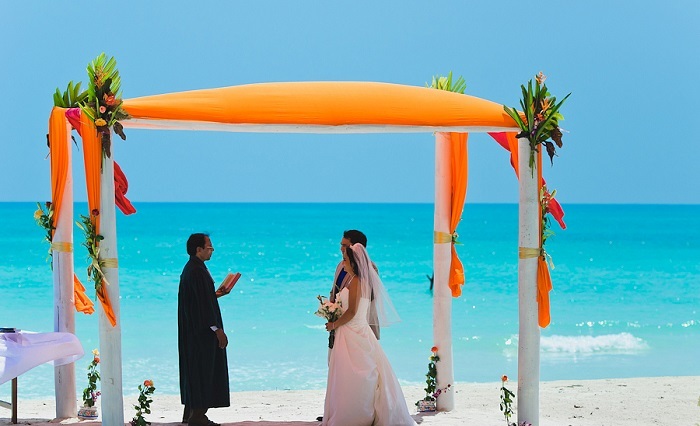 Andaman and Nicobar Islands offer the most gratifying and romantic beginning to you wedding. It has the most calm, pleasing and soothing climate which is perfect for a romantic gateway.
4. Shimla-"A Perfect Ambience to Explore Your Married Life"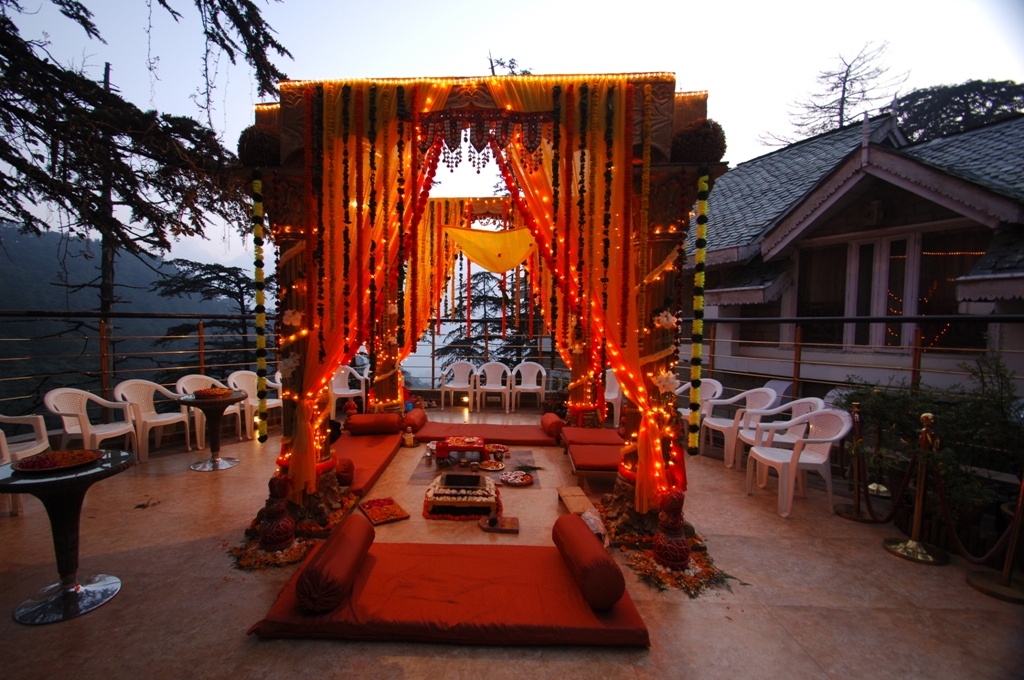 Shimla is one of the coolest destination for your wedding set amongst the Pine Hills. Shimla makes your wedding day the most memorable one with peaceful environment, snowy hills, natural beauty and breath-taking scenic views. It is truly a tempting experience to be married in Shimla.
5. Goa-"Marital Bliss on Interesting Locations"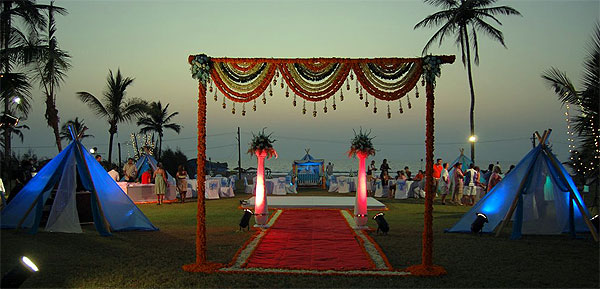 What can be more relaxing and beautiful than to have your wedding in Goa? Goa is the destination that beats the dreamy fairy tale thoughts and brings it into reality. Even the thought of having a wedding against the backdrop of beaches flanked by gleaming water is mesmerizing.
6. Agra-"The Paradise of Lovers"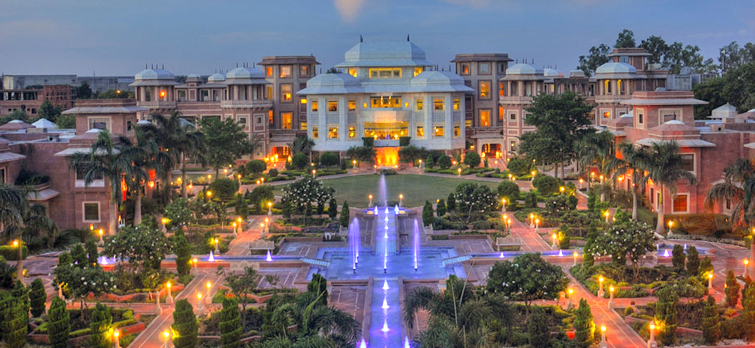 Agra being the most beautiful and oldest historical cities needs no introduction in sense of love. It recalls the love story of Mughal Emperor Shah Jahan and Mumtaz Mahal. Getting married in this set of love environment is more than just romantic.
7. Rishikesh-"A Royal and Traditional Wedding"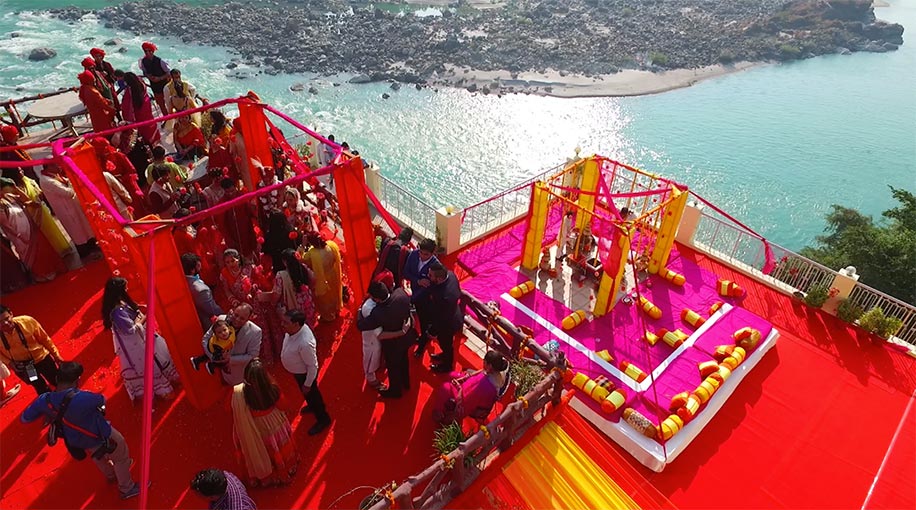 Bring in the Indian culture and tradition in your wedding in Rishikesh. It gives a content to soul to be married in this holy location. Tying knot by River Ganga is what one wants in a pleasant wedding.
8. Jaisalmer-"A Royal Wedding Destination"
Suryagarh Palace in Jaisalmer organizes weddings in the most ultimate manner which is romantic and unforgettable. Get married in the royal traditional way and live your day as the King and Queen.
9. Gujarat-"The Tradition of West Indian Wedding"

One another destination favoured for weddings is Gujarat due to its richness in culture and royalty. Places and forts offer the most beautiful and royal experience any couple could ever have.
10. Hyderabad-"The Implication and Custom of Wedding Pearls"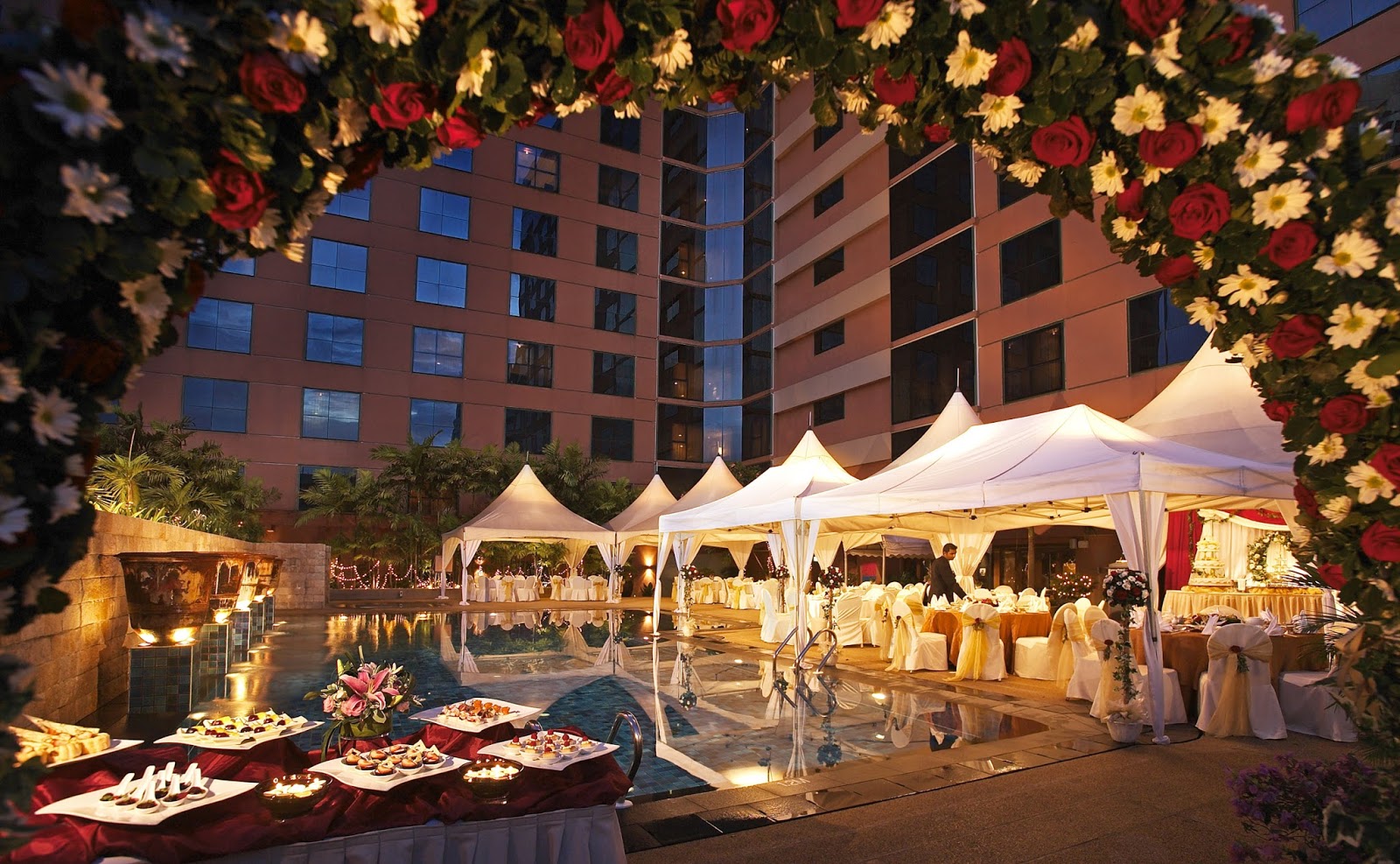 The city of Nizams and pears is a striking destination to tie the ultimate knot. Hyderabad makes up for your dream wedding with utmost romance and respect.
Hence, weddings in India are always bigger than life affairs. To celebrate such a grand event, one truly needs a unique location, so as to make the very day memorable for lifetime.