India is the land of cultures and values and also the land of paradoxes where we worship the female deity but also rape the 23-year old girl in the bus. It is the land where we talk about female enigmas like Indira Gandhi and Sarojini Naidu who acted on what they felt was right while when a lady posts her views on the social media, we can't handle it. Furthermore, we abuse her and even call her highly disgraceful names.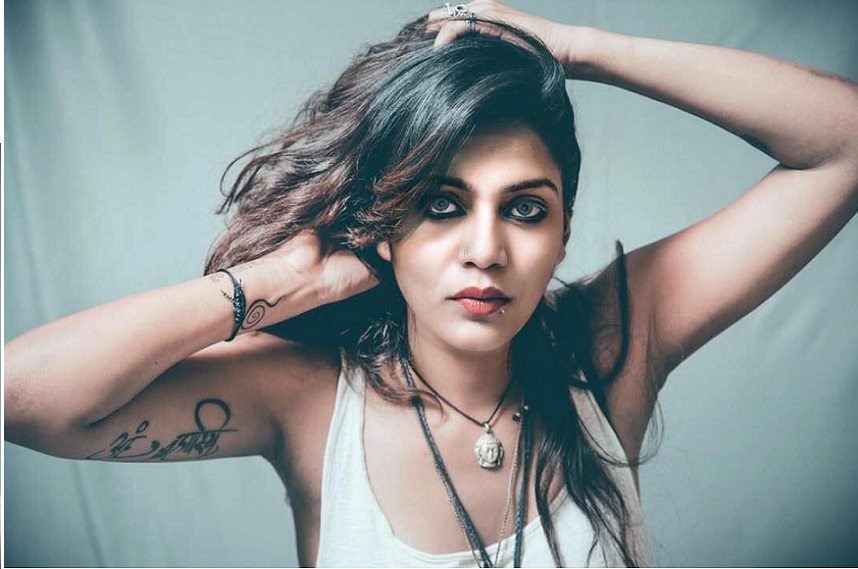 Yes, we're talking about Madhumita Natarajan, a Vlogger at Kama Talkies based in Bangalore who spoke her mind on the comforts a woman deserves but was shunned down by many. While the world is waging a war for feminism and against patriarchy, she talks about something as trivial as Comfort. However, people couldn't even bear with this.
She promoted the campaign, "Free the Nipple", over social media, wherein she talked about the fact as to how bras are a source of discomfort for all the ladies and how they should be allowed to wear what their heart desires at places where they find it comfortable enough, without having to worry about what the society approves.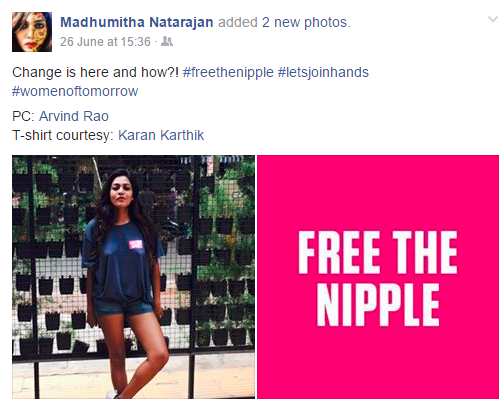 However, when she posted about this on Facebook, she was humiliated by almost all the audiences. Thankfully, there were some who supported this movement and complimented her guts to write something that has been of such ridicule over the time. We were in touch with this fine lady and feel glad to be able to convey her message.
A movie with a story much more gore has just been approved for the audiences.
Lipstick Under My Burkha was banned in India, for being "lady-oriented," "fantasy above life" "contagious Sexual scenes" "audio pornography" and "abusive words." It finally releases on July 21.
'Lipstick Under My Burkha' colorfully chronicles the secret lives of four feisty women who are chasing their secret fantasies.
Boys. Cigarettes. Sex. Music. An 18 year old burkha-clad college girl seeks the freedom to be who she wants. A two-timing beautician seeks to escape the claustrophobia of her small town. A housewife with three children, seeks the alternative life of a saleswoman. And a 55 year old widow finds sexual reawakening through a phone romance with a young swimming coach.
Through the kaleidoscope of the veiled dreams and pulpy fantasies of these four lovable and quirky women, the film speaks of the pulsating spirit of rebellion.
[iframe class="post-video-frame" src="https://www.youtube.com/embed/i6-HzJ9-650″]
Video Source: here