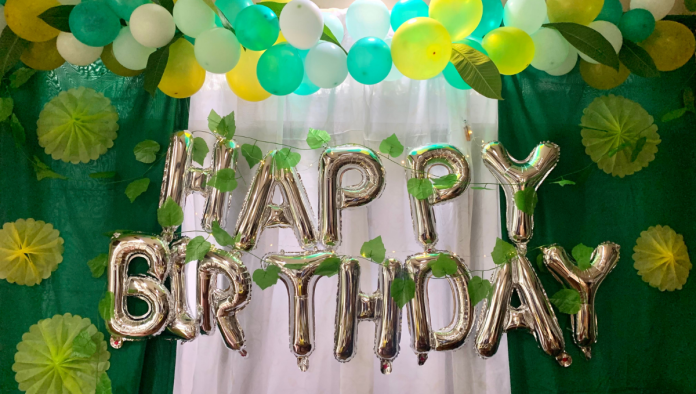 Looking for a fun way to wish someone a happy birthday? Yard signs are a great option! Not only are they festive and eye-catching, but they can also be personalized to include a special message from you. When ordering a happy birthday yard sign, there are a few things you'll want to keep in mind. In this article, you'll know the key factors to consider when placing your order.
What Are Birthday Yard Signs?
Birthday yard signs are a fun and unique way to celebrate a special birthday ceremony. These signs are typically large and colorful, and they can be placed in the front yard of the birthday boy or girl's home. These yard signs usually include the age of the birthday boy or girl and a message wishing them a happy birthday.
Many people also include a photo of the birthday boy or girl on their sign. Birthday signs are a great way to show how much you care about someone, and people of all ages can enjoy them.
Why Buy Birthday Signs Online?
The answer is simple. They're fun and creative and add a personal touch to any birthday celebration. Best of all, they're straightforward to order and set up. Here are just a few of the many reasons why you should consider ordering birthday yard signs online:
You'll have a wide selection of designs to choose from. Whether you are looking for something classic or something more unique, you'll be able to find exactly what you're looking for online.
You can personalize your signs online. Add the birthday boy or girl's name, age, and a special message. You can even include a photo. And you can order as many or as few signs as you need.
5 Factors to Check While Buying Yard Birthday Signs
While there are a wide variety of options available for a happy birthday yard sign, checking a few key factors can help make the process easier.
First, consider the size of the sign. It is crucial to make sure that the sign will be visible from the street, so it should be large enough to catch the eye of the passers-by.
Second, take into account the sign material. Yard signs are typically made from either metal or plastic, and each material has its advantages and disadvantages. Metal signs are more durable but more expensive, while plastic signs are less expensive and more likely to fade over time.
Third, think about the design of the sign. The best yard signs should be both eye-catching and easy to read from a distance.
Fourth, consider the price of the sign. Yard signs have a wide price range, so it is important to set a budget before beginning your search.
Finally, check the online store's return policy where you plan to purchase the sign. It will ensure that you can return the sign if it is not what you expected.
By remembering these five factors, you can be sure to find the perfect yard sign for your needs. These signs are a great way to celebrate the special day.