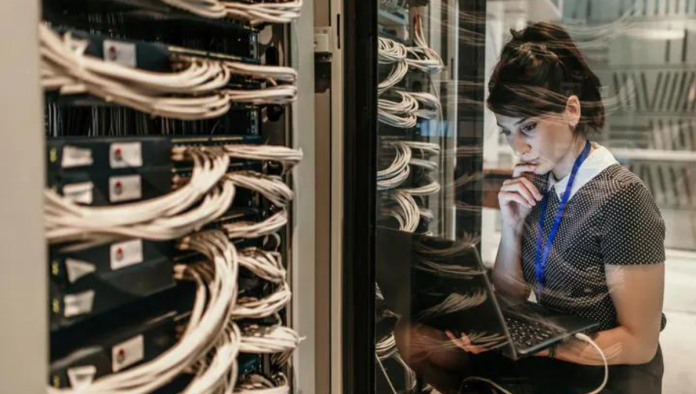 Knowing the differences between the different types of switches in networking may make a big impact on the speed and configuration of your network when you are setting up a network connection for various purposes. At its most basic level, an Ethernet switch establishes a LAN of networked devices, but adding different types of switches may offer you greater control over your data, devices, routers, and access points. Silmicro will provide you with the best network switch for you.
What is a network switch?
To keep your internet operations running smoothly, you'll need high-quality networking equipment, and a network switch is one of the most fundamental building blocks of your network. IIn simple words, a Network Switch is a device that links many devices together. Switches provide communication between networked devices by allowing them to share and transmit data. Switches process data packets and route them to their intended destinations. A network switch, for example, might be used in a small company environment to link a computer, printing, and servers and transport data between them.
Types Of Network Switches
When you are looking for a home network switch in the market, you will come across many different types of network switches. Some of these are –
Managed Switch – It is a type of internet switch which demands supervision on the network. Managed Switch is a switch that accords you full control on the volume of traffic, which is making its entry into the network. It also enables you to make changes to every port separately for the optimal efficiency of data transmission. Administrators who supervise the network may make use of specific commands like rate limitation for bandwidth. Another command which they may use is port mirroring to optimize these devices for the best possible data rate when a higher number of devices, as well as users, connect with the network. These switches are counted amongst the finest network switches that are compatible with the Ethernet standard that is based on Gigabyte rather than the older Fast Ethernet standard.
Unmanaged Switch – Unmanaged switches are often devices that require little more than an Ethernet wire for installation. To enable communication between Ethernet devices, the setup which makes use of the Unmanaged Switches switch relies on auto-negotiation between Ethernet devices. The Switch in this setup will automatically select the appropriate data rate to utilize, changing between full-duplex where data is obtained or sent in both directions at the same time and half-duplex where data is received or transmitted in only one direction at a time.
Smart Switch – Smart Switch is a type of home network switch which has been seeing a lot of usage in recent years. Smart switches are also known as internet switches. These devices are a sort of managed Switch with a limited amount of management options. A smart switch may merely have the ability to adjust a few parameters, such as VLANs or duplex modes, rather than giving the complete administration capabilities of a managed switch. A smart switch might be an excellent solution if your network does not require a full range of adjustments. These devices are frequently less expensive than full-featured managed switches while providing more customization choices than unmanaged switches.
POE Switch – Power over Ethernet (PoE) is an internet switch that provides electricity to various devices via the network. So because the PoE switch transmits both data and power to the connected devices, any device on the network, from PCs to IP cameras and smart lighting systems, may function without the requirement to be near an AC access point or router. A Power over Ethernet injector takes it a step farther than a PoE switch in that it produces a PoE network that can handle both Ethernet and devices which have PoE enabled.
There are many things to consider and know about before you buy an internet switch. A managed switch may be required if you need a switch with greater customization options. A smart switch is a fantastic option if you simply need to make a few simple adjustments. If you don't need any adjustments, an unmanaged switch's capabilities offer the best for internet switches. If you wish to use your Switch to power your devices, make sure you choose a PoE device. These devices provide network functionality as well as electricity.
Read More: Why Should You Choose A Online Freight Forwarder To Send Your Goods