We have some truly affectionate recollections of our school and school days. We miss them both similarly despite the fact that there are such a variety of contrast between the two.
School life was innocent. We knew things however not totally. We got things done on a little scale, however that is the best time we had ever known to have. Our encounters comprised of buddies, books, parents, games and break.
College, despite what might be expected, was a more evolved experience. We were adult and our objectives in life were entirely arranged – Sleep, eat, attempt to go to class, sleep some more, indulge in activities our parents warned us again and go back to sleep. Life is straightforward in school.
Here we are, simply detecting a portion of the real contrasts between school life and college life.
Have a look…
1.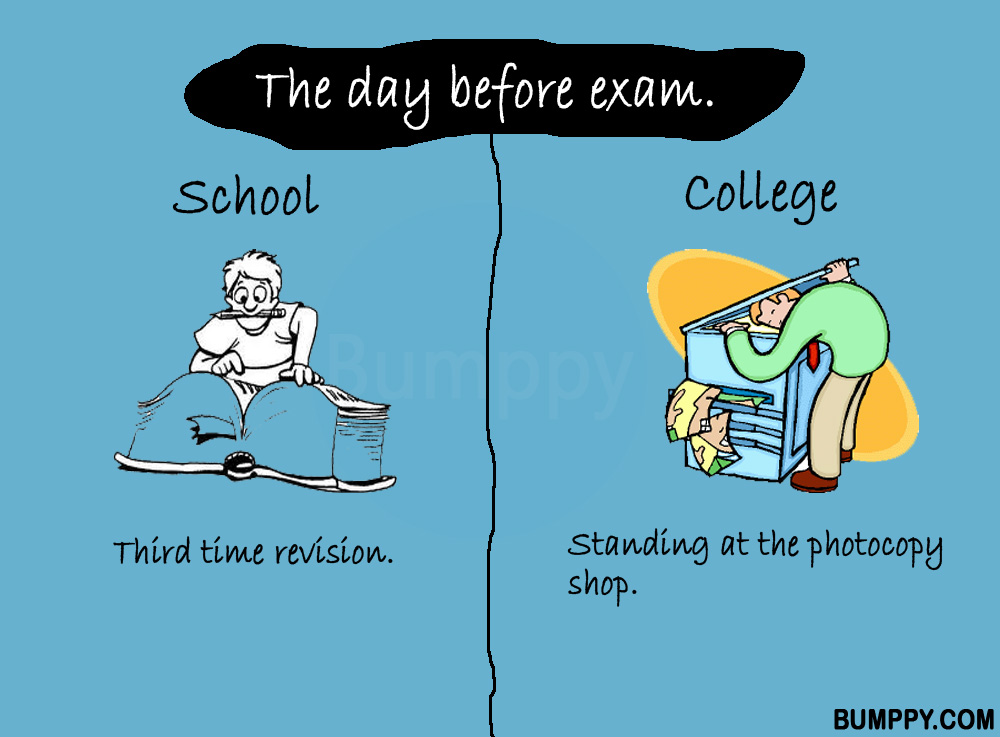 2.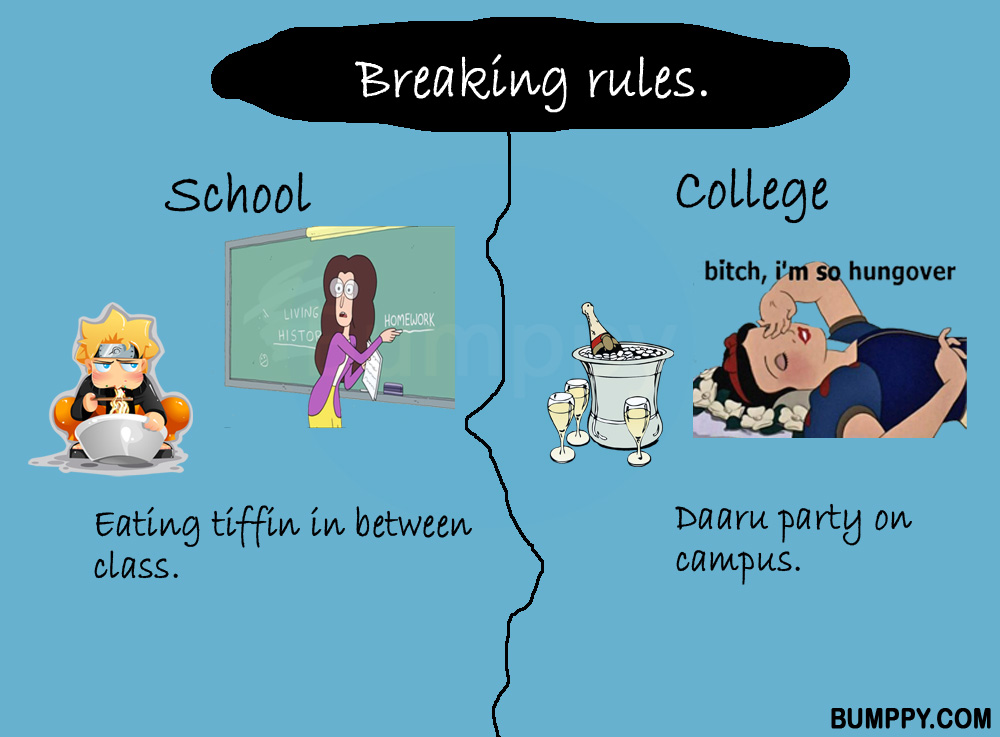 3.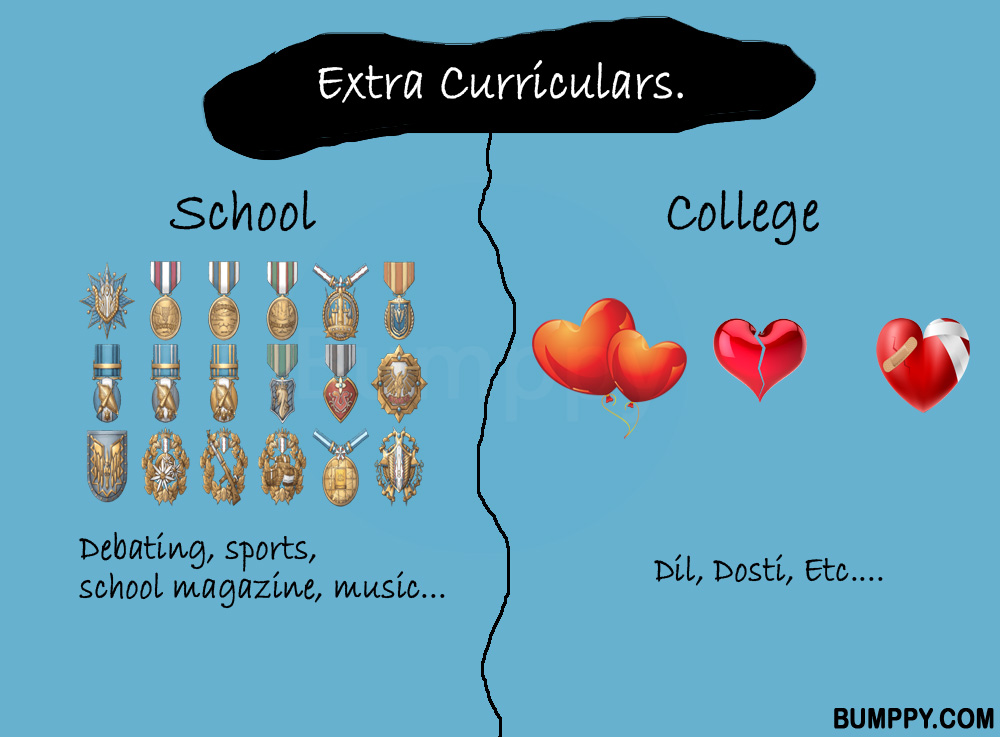 4.
5.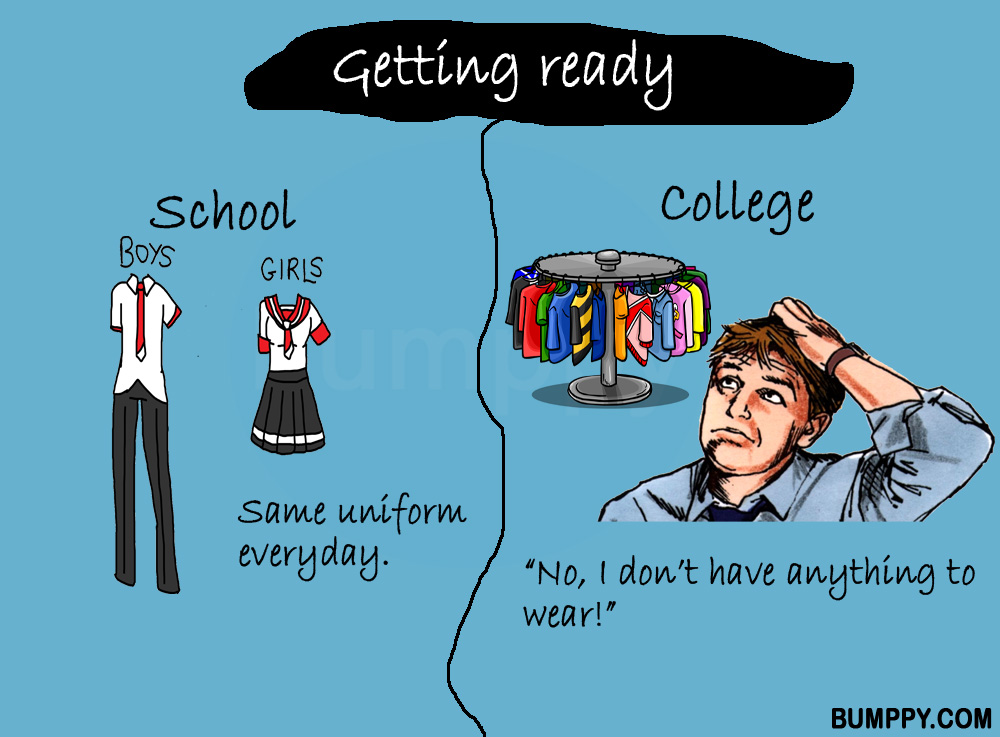 6.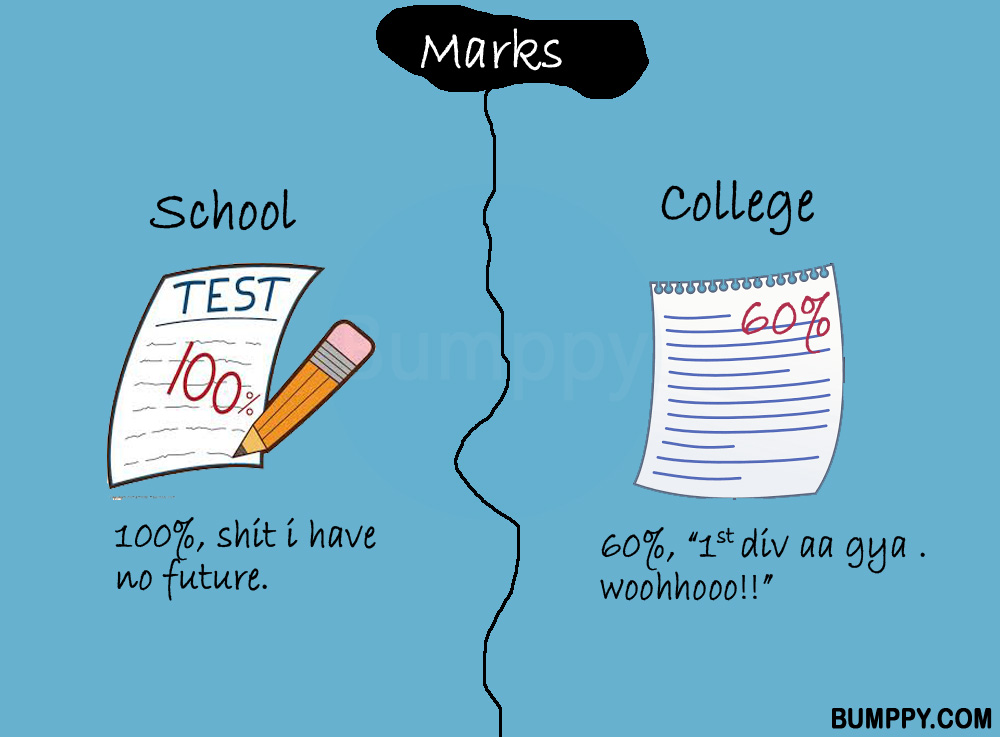 7.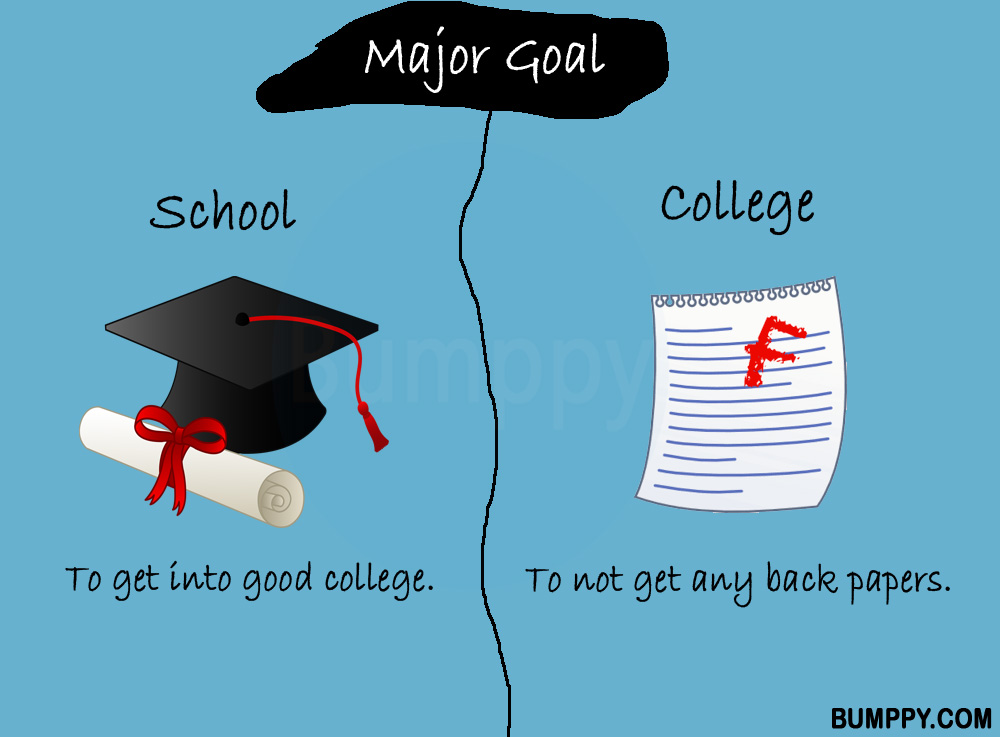 8.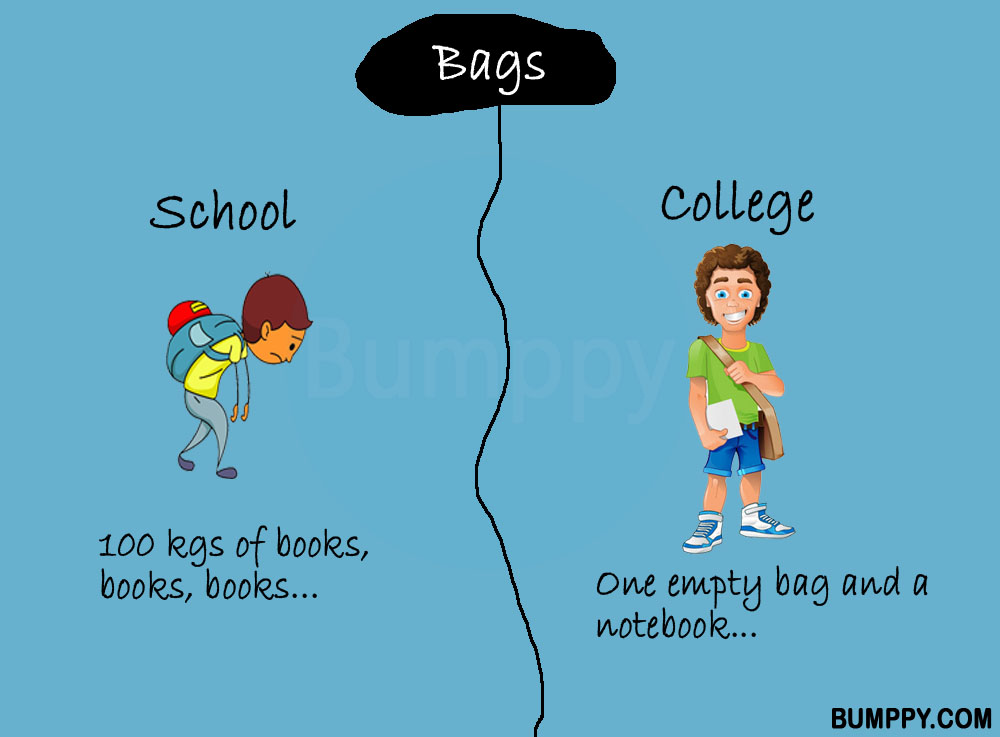 9.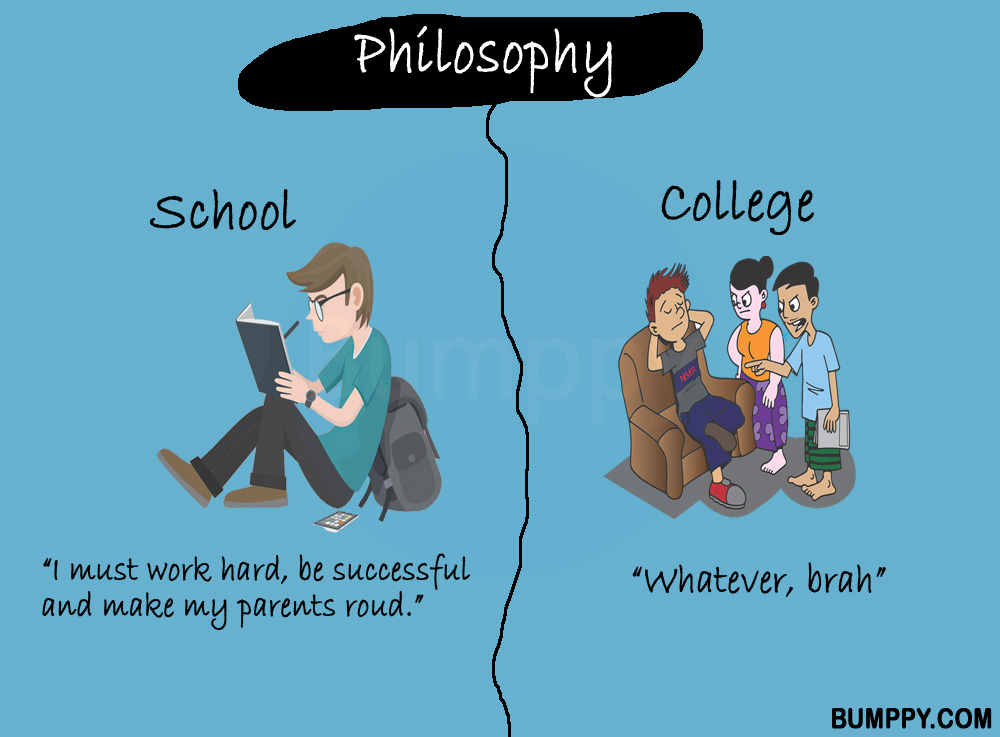 10.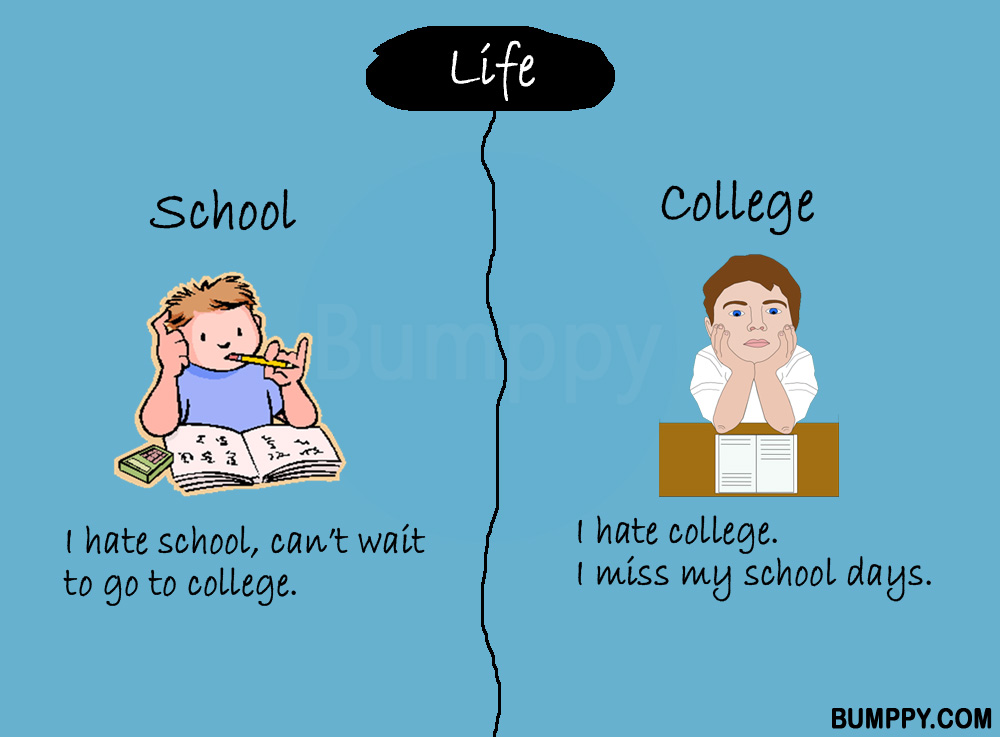 11.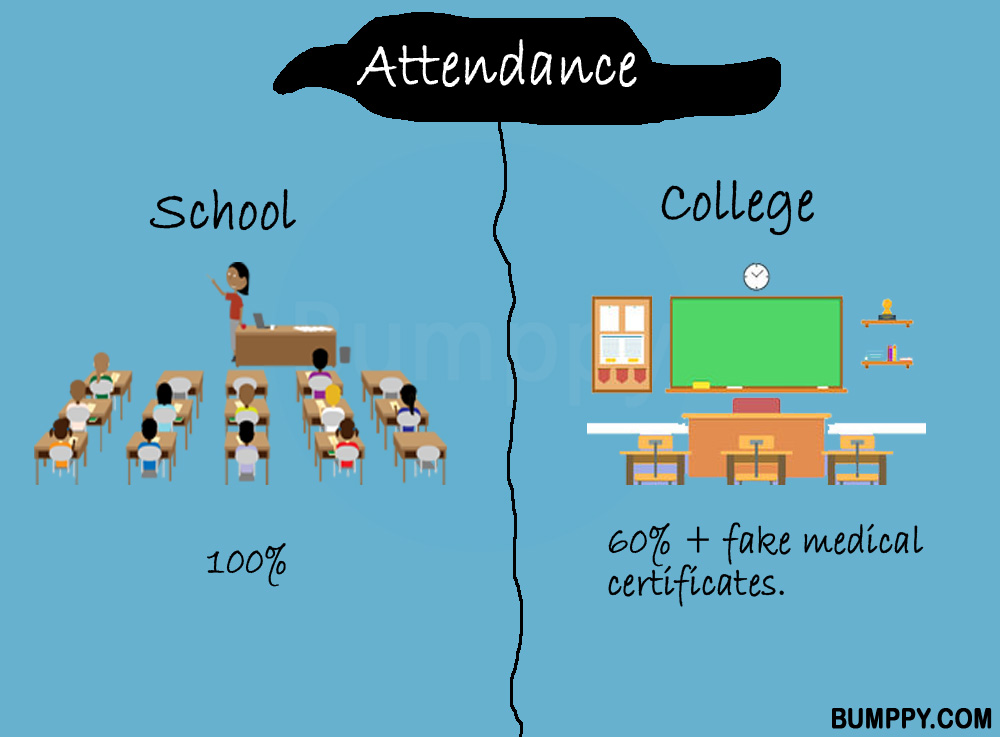 12.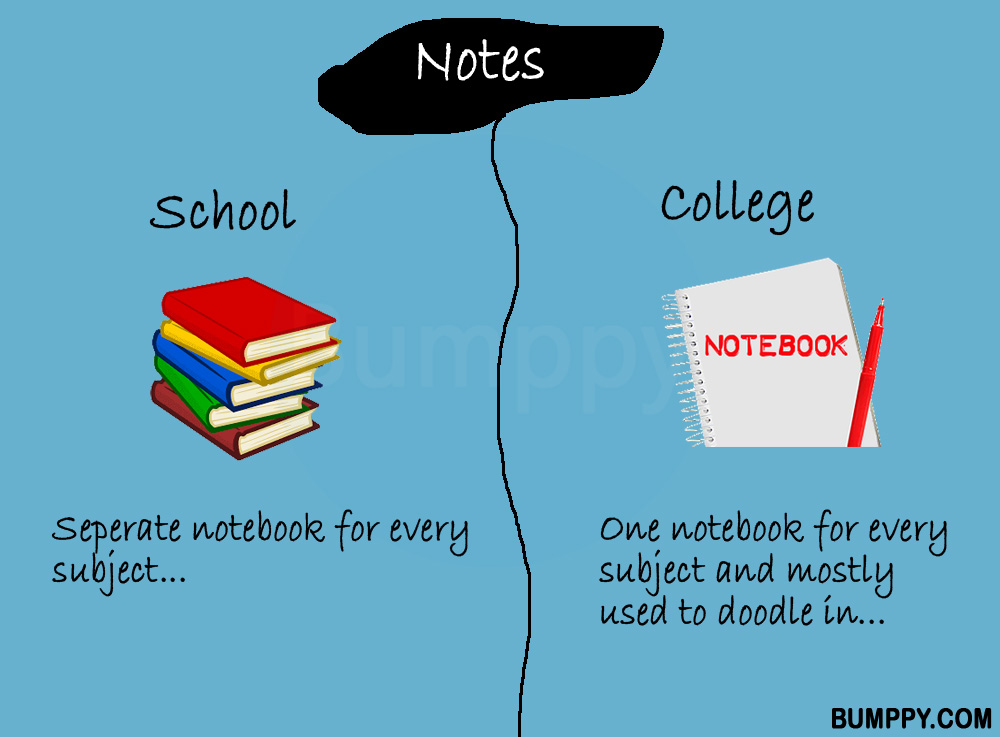 Designed by: Adhyan Goel