Kansas mother of 6 Jes Hogan as of late shared her most recent birth story, a mind blowing instance of without a moment to spare that was caught in full by picture taker Tammy Karin of Little Leapling Photography.
Little Max was at initial bound to happen. Following quite a while of compressions, amid which Jes stressed that she may must be incited as the withdrawals weren't leading to labor, Max out of the blue chose he was turning out. At this moment. "Oh god, we're not going to make it. We are going to have this baby at home," was Jes' reaction to the sudden intensity of everything.
Her significant other Travis was arranged and got her in the auto and while in transit to the doctor's facility instantly, giving Jes the chance to let Karin, her introduction to the world picture taker, realize that she was en route.
"As we neared the last swing to the healing facility I started shouting that infant was coming," she reviewed. "Travis sounded the horn quickly as I shouted through the withdrawals and he maneuvered rapidly into the ER drive."
At to start with, no one was around to help them. Tammy appeared in the nick of time to witness their emotional landing. "Tammy told the assistant that I was, truth be told, having this child at the present time and she expected to rush and get help. Obviously, she didn't exactly comprehend the direness at this correct minute."
"Oh god, he's here," were her next words. "I then started to take my pants off because I could feel my body pushing the baby's head out. I reached down and could feel his head crowning with my hand. I looked at my husband and said, "Travis catch him!" Without any hesitation, he did just that as I felt my body involuntarily pushing his head the rest of the way out."
This happened on the floor of the ER foyer, with Tammy hysterically summoning for medical caretakers while snapping with her camera. The pictures she got demonstrate the unadulterated show of the circumstance as attendants arrive just at the last possible second, and infant Max was effectively conveyed in that spot and afterward on the doctor's facility floor.
"It was my craziest birth, yet in addition, the absolute best. It was not in any way what I had arranged, yet it finished with no mediation, with a solid infant, and astounding help individuals by our sides. It was delightful and I'll always adore each memory of it."
Do you have an irregular birth story to tell? Look down beneath to see the unfathomable pictures and let us realize what you think in the remarks!
"I looked at my husband and said, "Travis catch him!"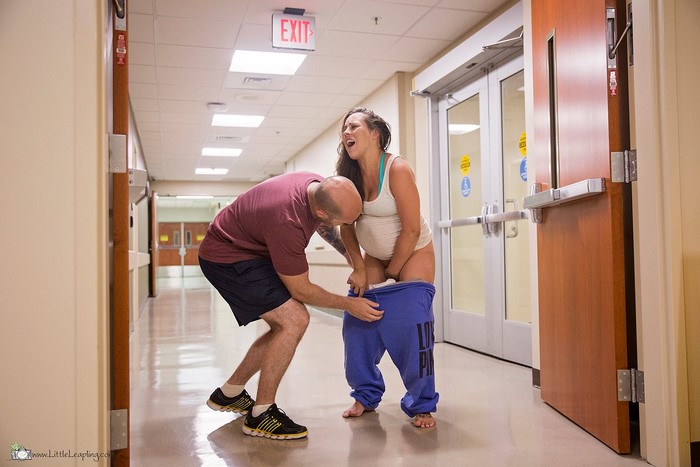 This is the sight nurses of a Kansas Emergency Room found at 3 am when Jes Hogan arrived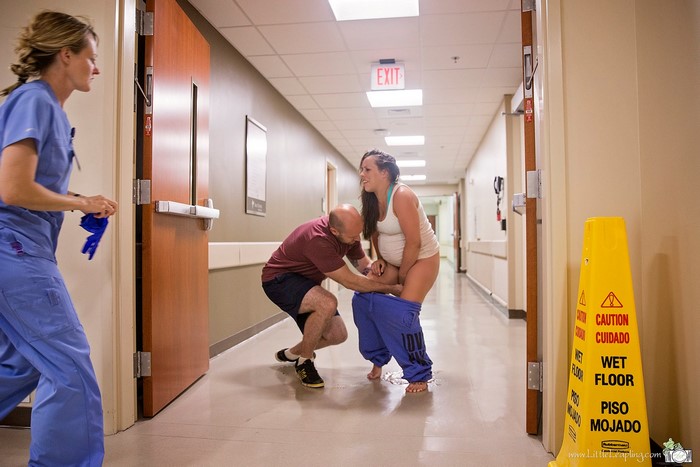 "I felt my body involuntarily pushing his head the rest of the way out," remembers the mom of 6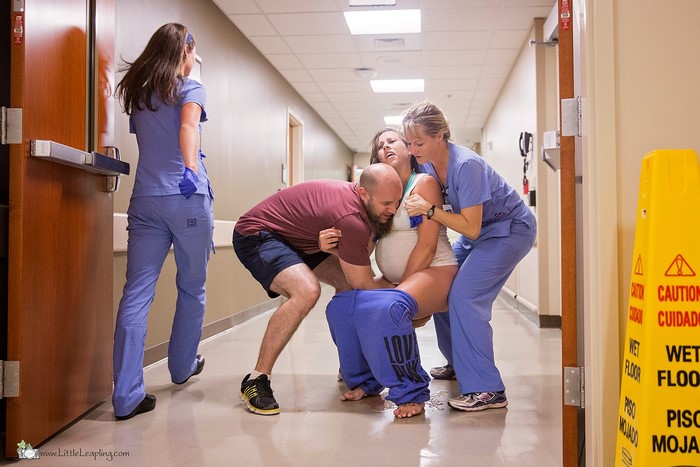 "It was a blur at this point, they reached us, helped me lay down just as my body began to push again"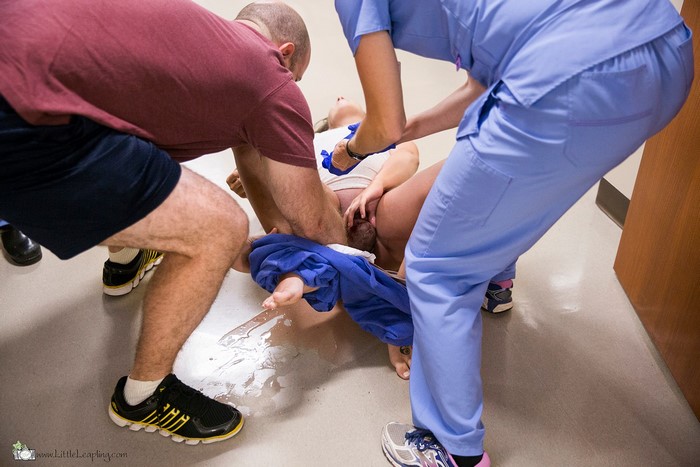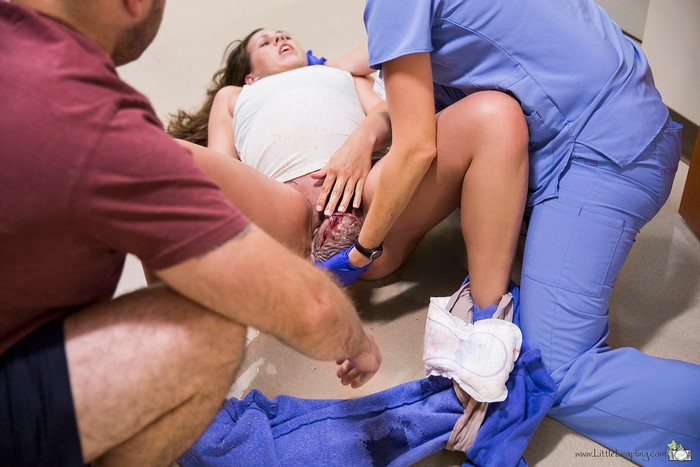 "The nurse gently removed his cord that was loosely around his neck, now his head was completely out"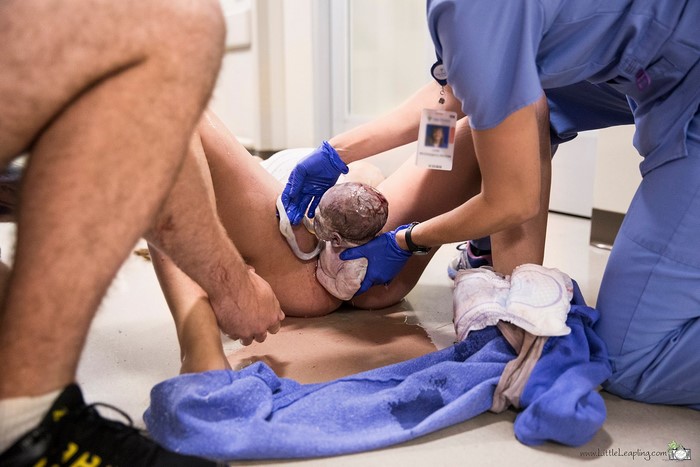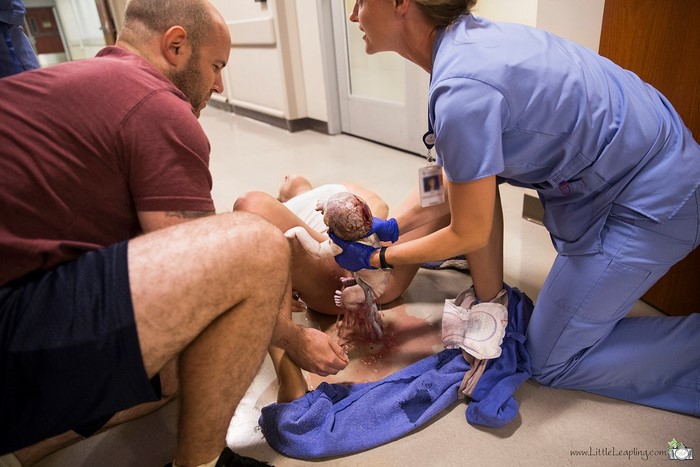 "Oh god, he's here"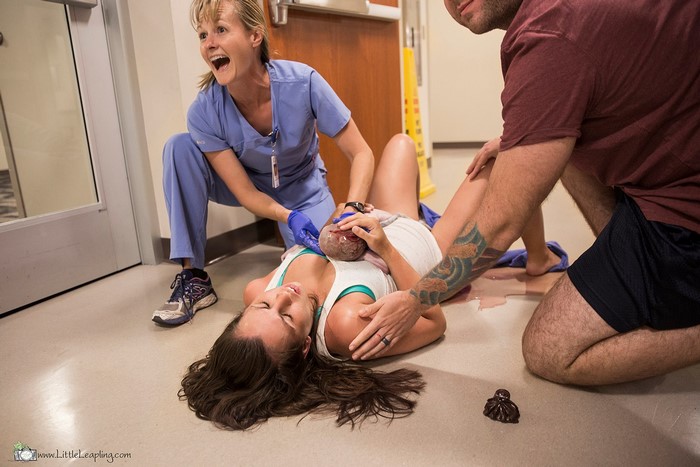 "[Little Maxwell] arrived on the floor just inside the entrance of the emergency room at 3:38 am"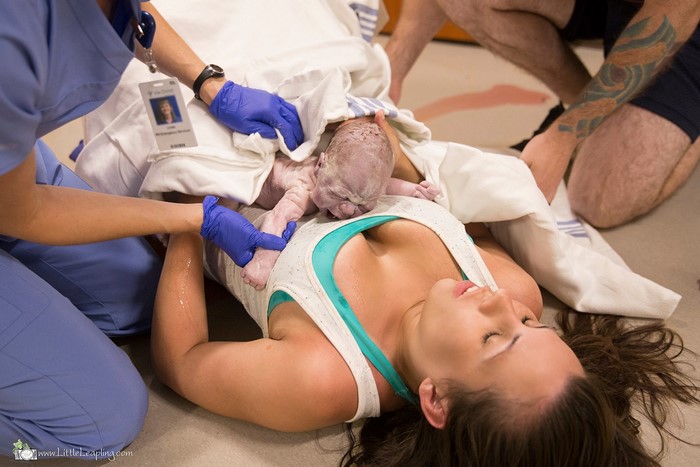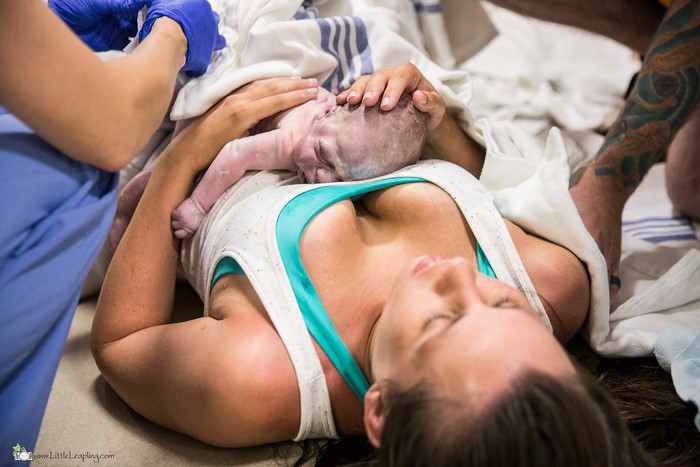 Jes' birth photographer Tammy Karin was there to capture the incredible moment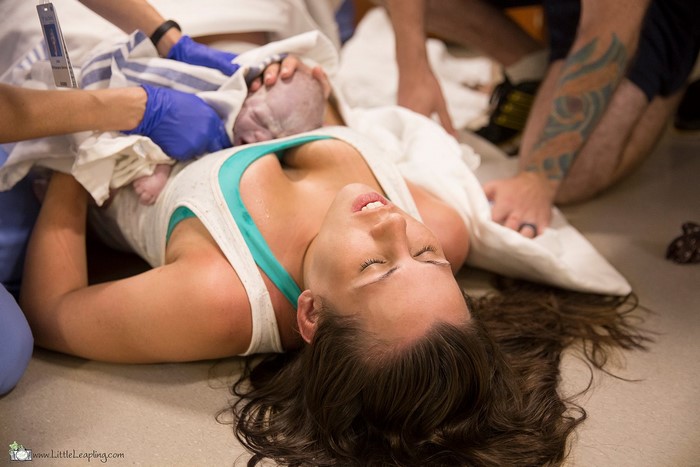 "Our son took a moment to cry, then he went very calm"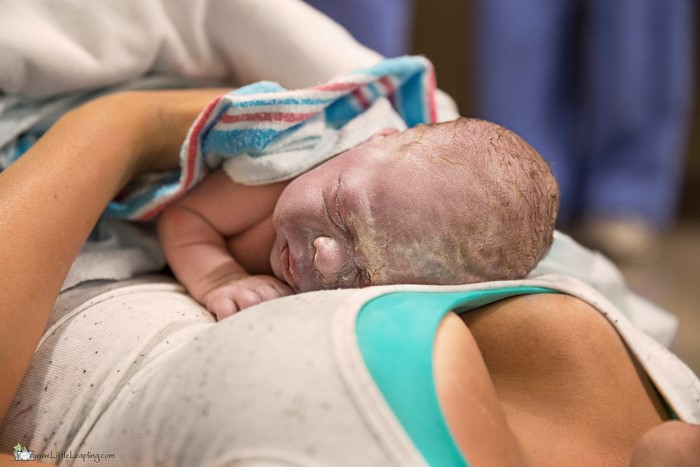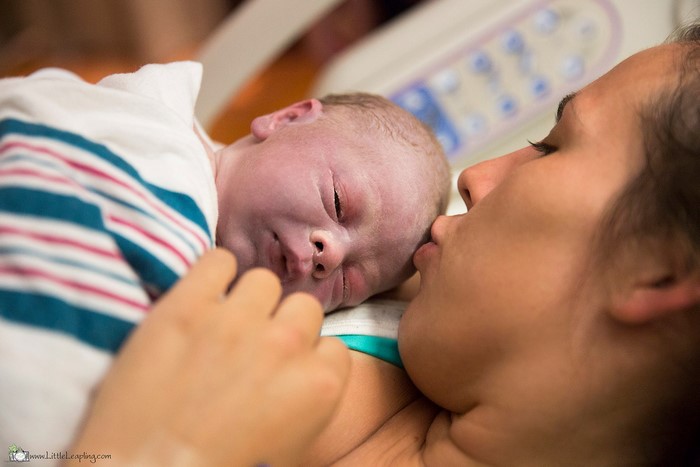 "It was my craziest birth, but also, the most perfect"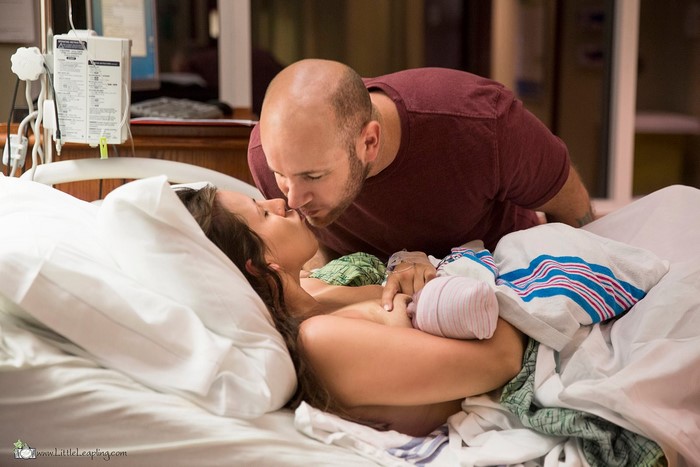 "It was not at all what I had planned, but it ended without any intervention, with a healthy baby, and amazing support people by our sides"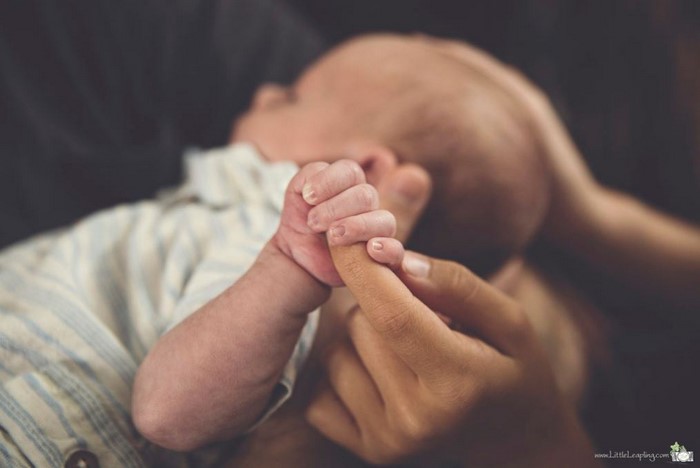 "He was 6 lbs 7 oz, 20 inches long. Our son. Our last baby. Our only boy. Our smallest and quickest delivery. It's still surreal"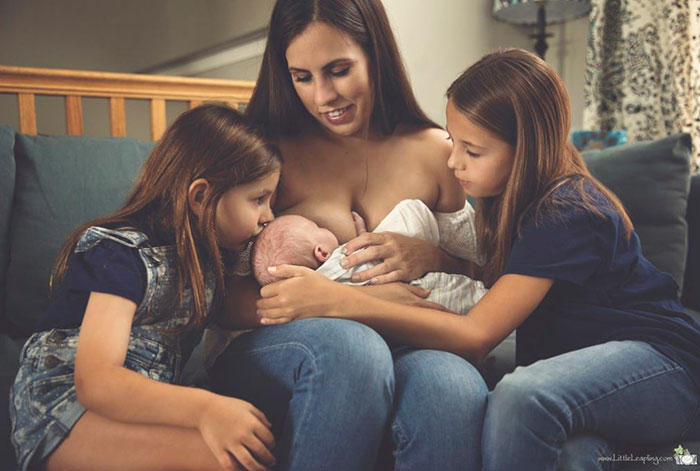 The girls were overjoyed to welcome their new baby brother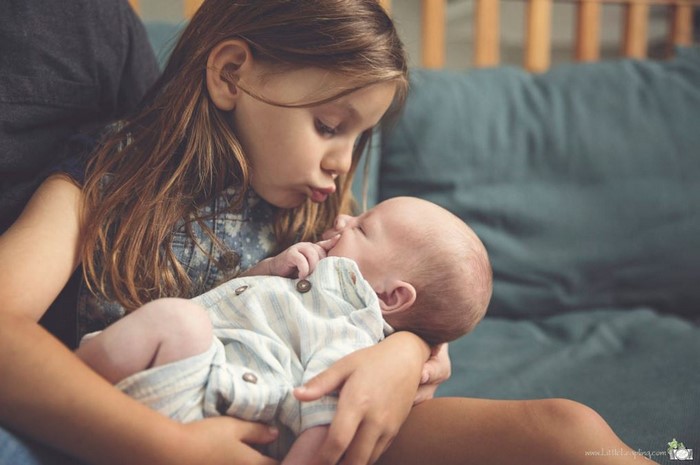 "Our 5 amazing little girls came by to meet their tiny little brother"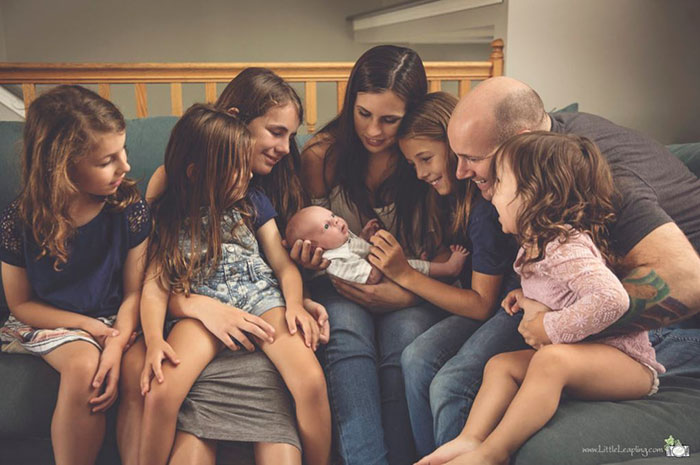 "It was beautiful and I'll forever love every memory of it"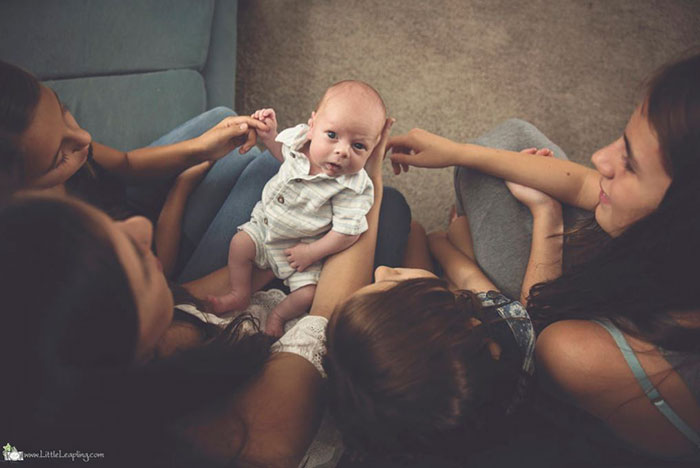 Here's the way individuals responded to the mind boggling story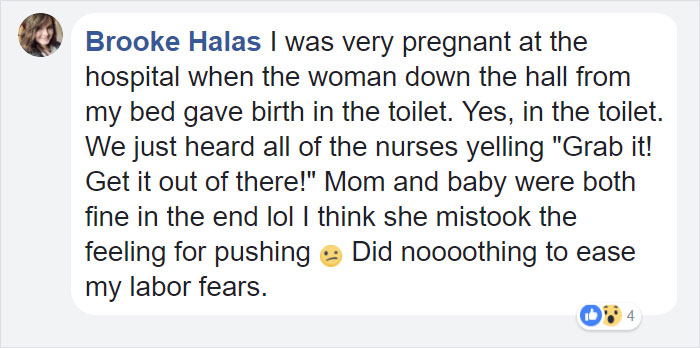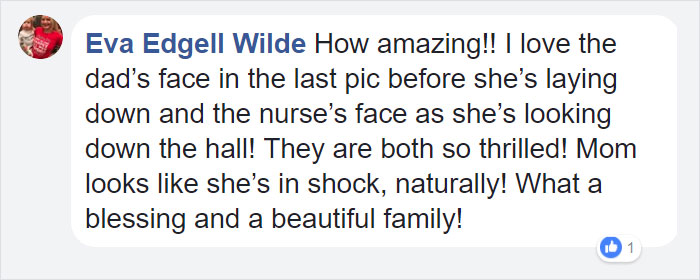 Max's mama only barely made it through the emergency room doors before her little guy decided the waiting game was over.
Jes tells the story of her 6th baby's precipitous birth on the hospital floor with amazing pictures and video to share the love!
More info: Website | Instagram | Facebook
H/t- Bored Panda