Till now Rajkummar has given 8 years to this industry and had won a National Film Award. He is a diversely talented actor who always owns the characters he has played. Rao has been famous for choosing cult movies. He might not have been a box-office king but he surely pulls up the characters. Rao is a self-made man who did not have any links in the industry before. His hard-work has certainly helped him to attain this position. He gave many brilliant performances like Newton, Bareilly ki Barfi and many more.
'Not only his acting skills make us crazy for him but also his thoughts for life and struggle.'
Scroll down and you will get the proof of the above statement:
#1. I knew my success depended more on my work than my appearance.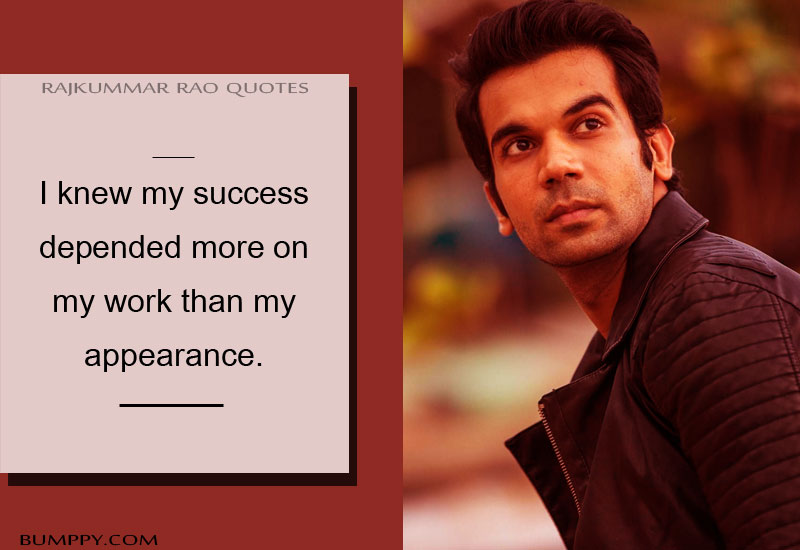 #2. Legacy is more important to me than money. Films are enduring and for posterity Fame and money are by – products.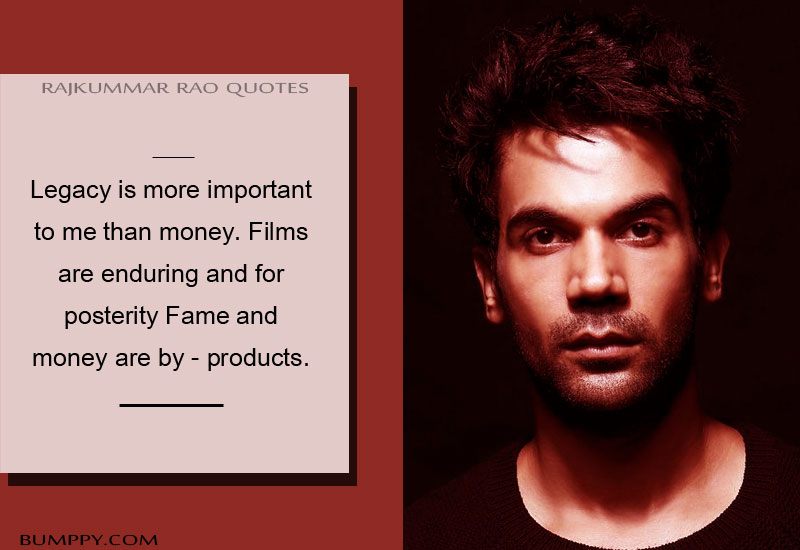 #3. I'm still that curious kid from Gurgaon, who looks at the surreal planet of Bollywood from a distance.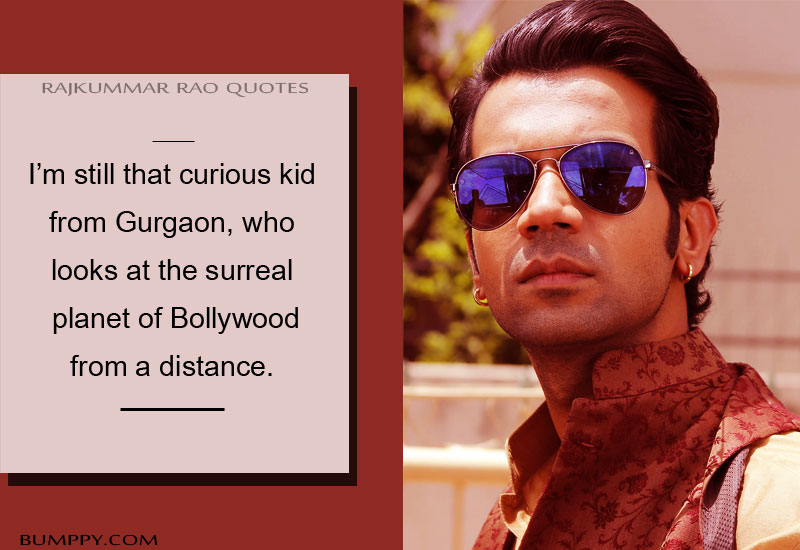 #4. Gaining weight, losing weight and growing a beard is not method acting. That's just being true to your character. Method acting is a training module. Any actor who undergoes that training is a method actor.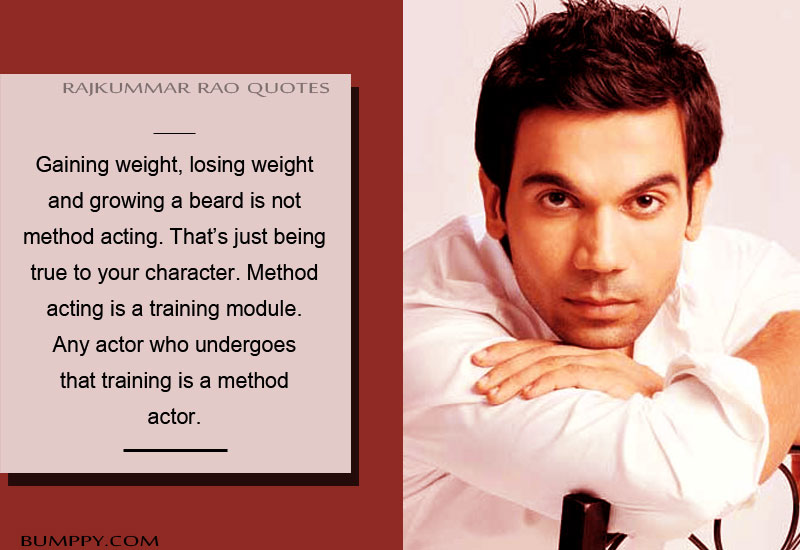 #5. Performance comes form that experiences and exposure in your life. I feel more confident in the industry now from the time I began.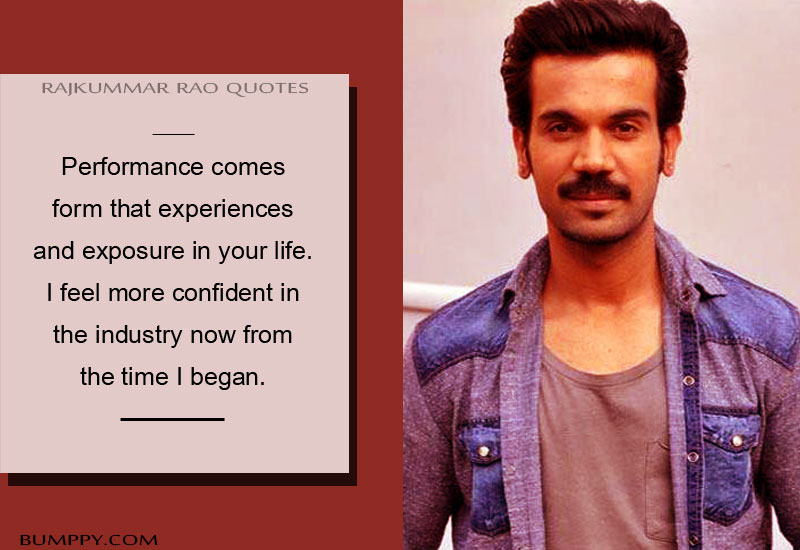 #6. I really don't differentiate between a commercial or an indie film. For me it's the story which matters and the filmmakers.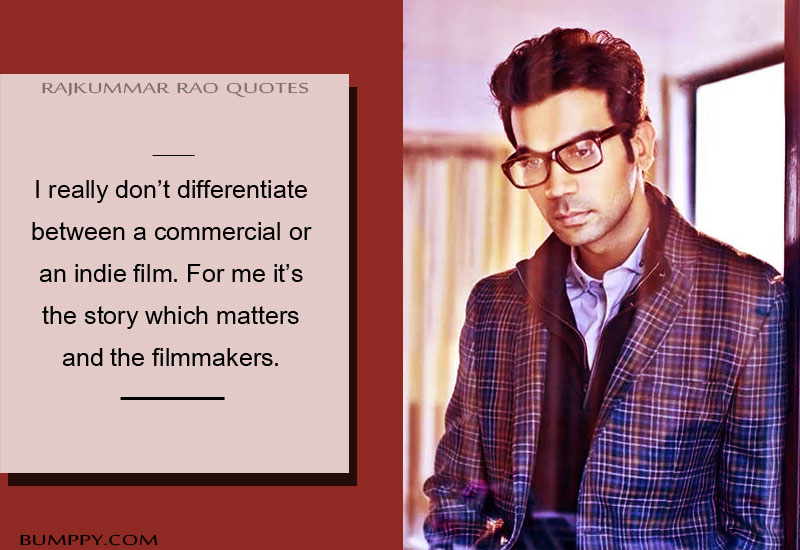 #7. It's very tough for someone, who doesn't have a filmi background, to get work in Bollywood. It's not a smooth ride unless you are really lucky. But I think one has to be prepared for that.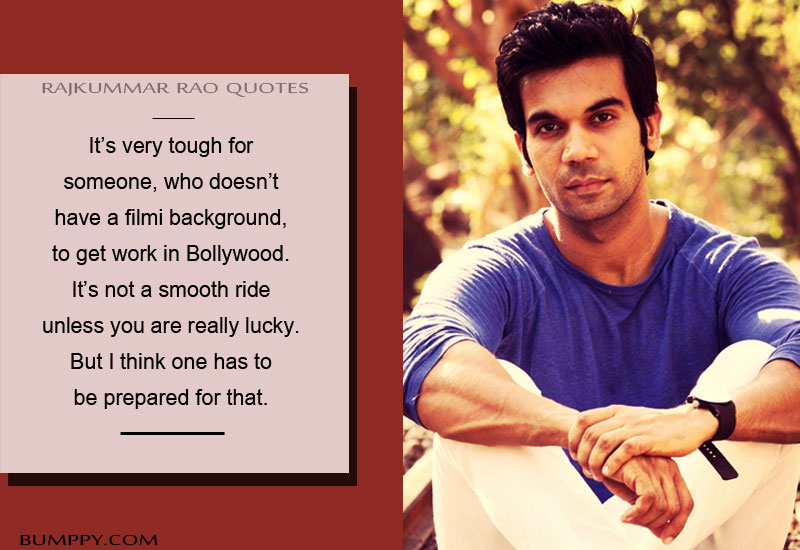 #8. Being a star is accidental. You can be a star with one film but what about your next ten films? So, my job is just to be constant and be honest towards my craft, which I try.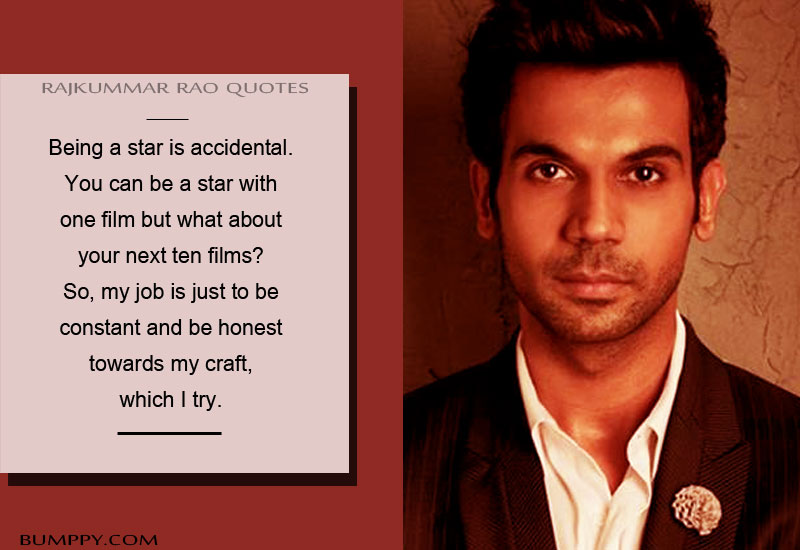 #9. If I have to portray real characters on the screen, I have to be real too otherwise I would be lying to myself.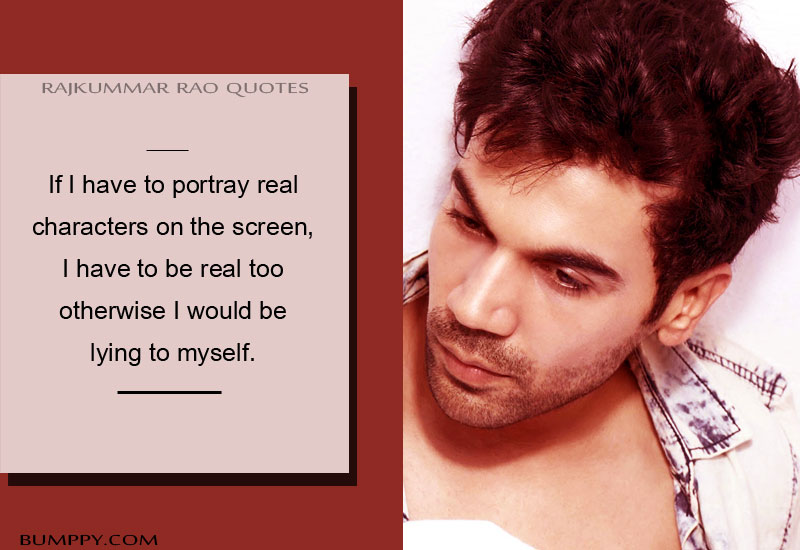 #10. For me, acting is like painting. I'm doing it for myself and enjoying it. I don't want people to come and say while I am doing it that wow what a stroke. I just want to finish my painting in peace and then it to people for their opinion.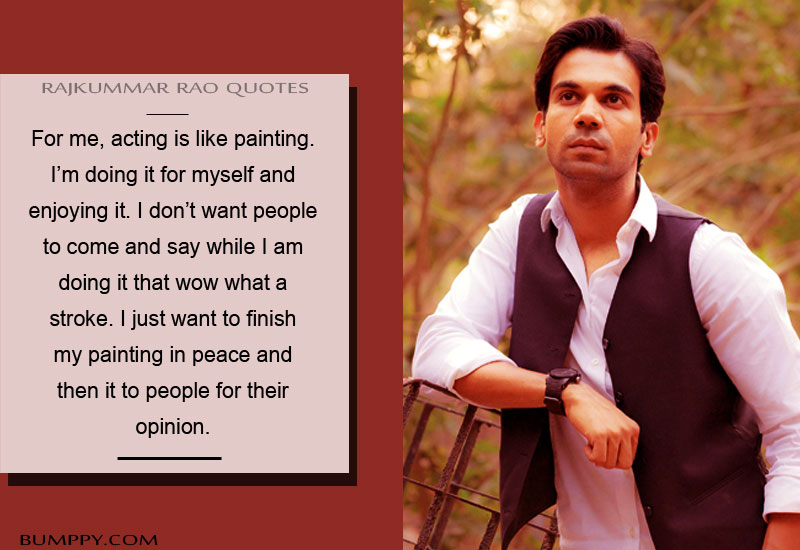 #11. I'm of the belief that talent survives, and the audience decides who they want to see on the screen. And some of these not-so-talented actors, no one wants to see them anymore.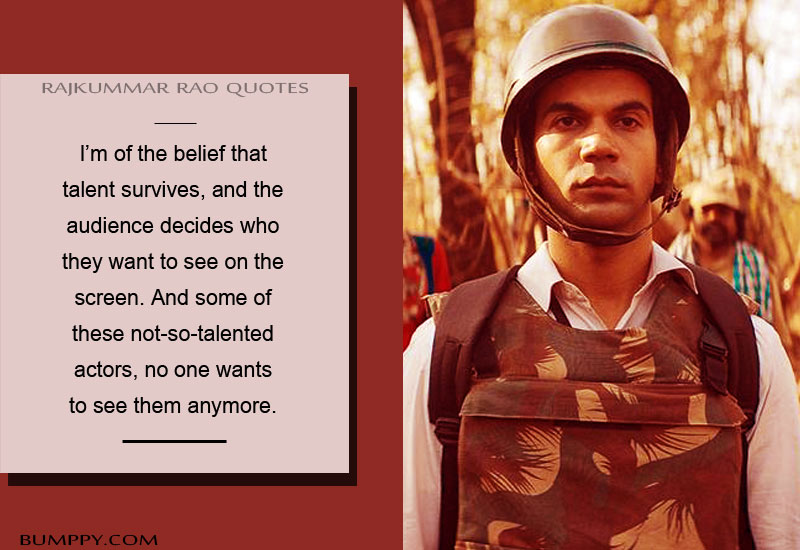 #12. There was never a plan B and I never thought of doing anything else either. It was always acting.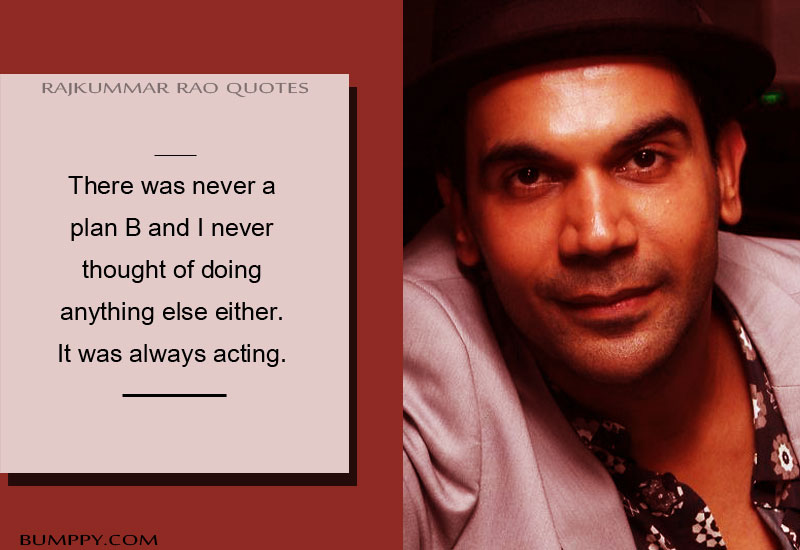 #13. Initially, for me, being an actor meant, beating up 10 guys and still looking good. Now it has transformed into a meditative art.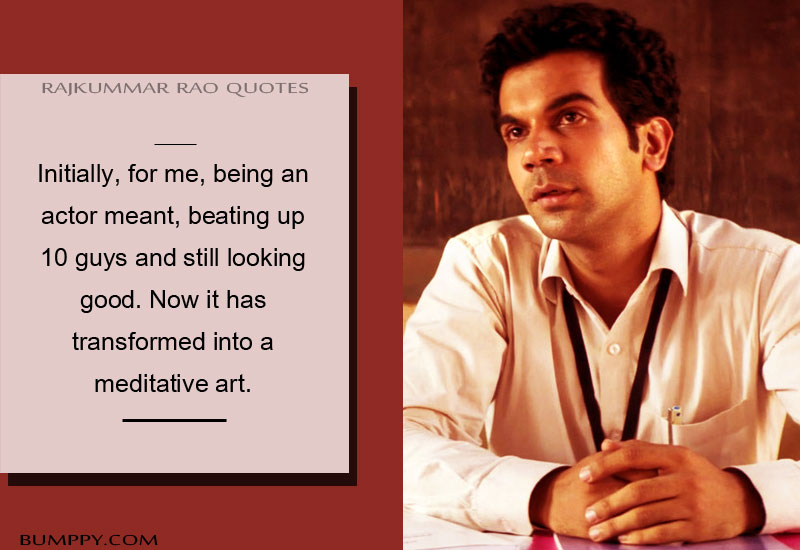 #14. Acting is reacting to someone in a scene. Insecure and selfish co-stars, who only think about their camera angle and their lines, put me off. I really can't work like that. I wouldn't be honest with my work then.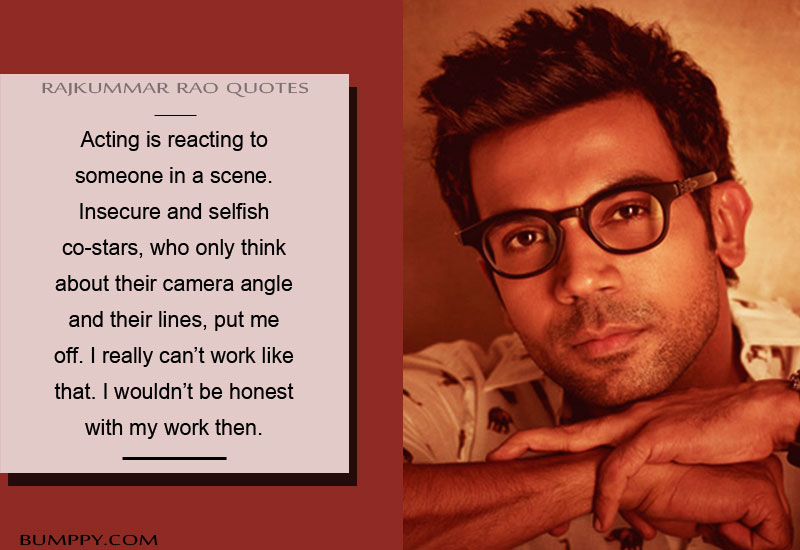 #15. The struggle is with myself. I don't want to get corrupt in this race now. I don't want to compete with anyone. I just want to do good work, something that people will remember fifty years from now.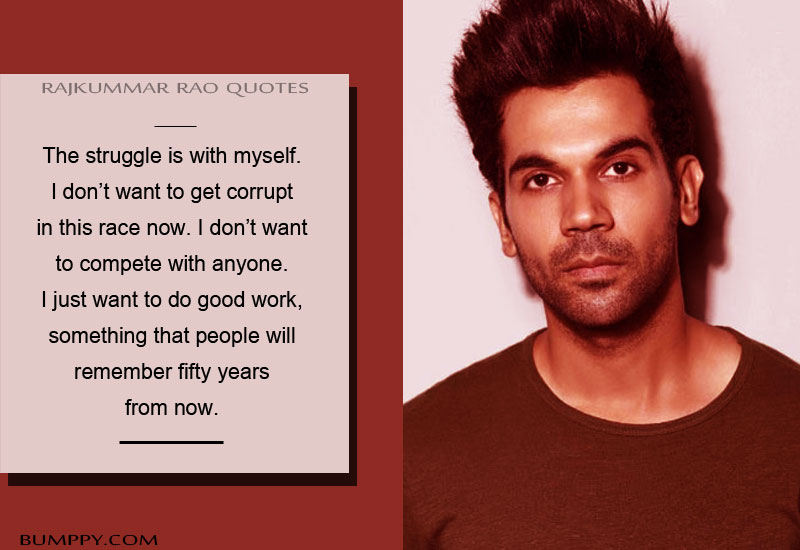 #16. Yes, nepotism exists but there is a ray of hope. I am just an ordinary guy from Gurgaon, who dreamt of becoming an actor. If I can do it, anyone can do it.