Walking through the crowded lanes and trying to pick out veggies is a Difficult task. But when your sabziwali looks like a celebrity than it Grab all Your Attention
Something like that happened recently, and a woman Strangely looking like Adah Sharma spotted selling vegetables.
Adah Sharma seems to have turned into a vegetable vendor for the West. Wearing a simple sari and her fair face polished into a tan-brown shade, Adah was spotted apparently doing a look test for a Hollywood film.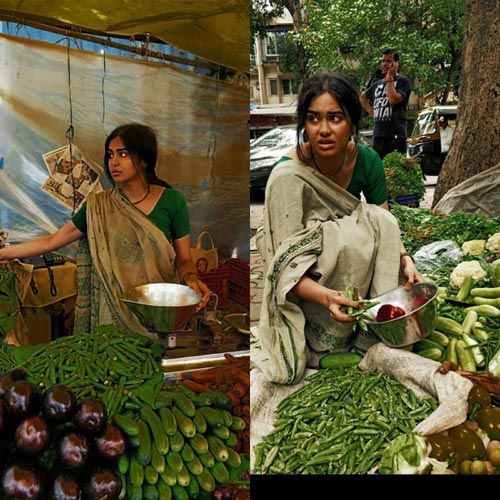 In order to fit the bill, her complexion was also changed, because apparently, whoever sells veggies has to be super tanned.
Adah looks so much like a normal vendor on the street side