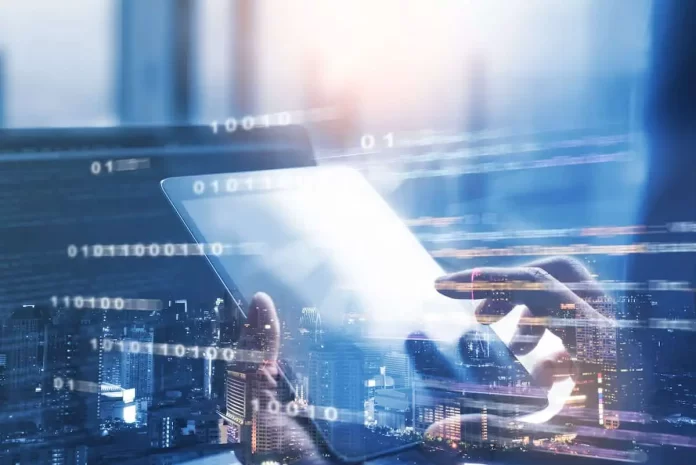 Today people are choosing between dozens of similar models and hundreds of online and offline marketplaces. Business owners have to constantly look for ways to draw customers' attention to themselves. Sometimes events happen as randomly as game results at TonyBet, but there are still some ways that have proven to be useful for any business. So how to increase sales, increase turnover, and attract customers?
Factors That Affect Sales
External
They don't depend on the business strategy. These are the laws of the market and their peculiarities in regions, the purchasing power of potential customers, the presence of competitors, and, for some products and services, the season. There is no way to influence them, you can only adjust to the conditions.
The COVID-19 pandemic has been an external factor affecting businesses of all sizes. Research from Experience 2030: The Future of Customer Service is Now shows that 73% of brands surveyed have rethought their business model in 2020. The needs and expectations of consumers have changed dramatically, and the winners in this situation were those retailers who quickly adapted to the new conditions.
Internal
These are the peculiarities of advertising campaigns, availability of loyalty programs and peculiarities, frequency of campaigns, size of discounts, participation in charity events, etc. To launch an advertising campaign, you need to set a measurable and achievable goal, analyze the market and your target audience, make a media plan, and choose promotion channels. According to Antavo research, 93.1% of companies surveyed reported positive ROI after launching a loyalty program.
Personal
This is the personal contribution of the person who comes into contact with customers. Managers, salespeople, and administrators of online stores – their behavior largely determines the customer's reaction. These factors can also be adjusted with a system of incentives, special scripts, Tone of Voice, etc. According to The State of Personalization Report, 49% of shoppers surveyed say they are willing to make repeat purchases after personalized brand communication. This can be either a mailing with personalized offers or face-to-face communication between a manager and a customer.
Resources to Increase Sales
Finances
It's unnecessary to start looking for additional sources of funding right away, sometimes it's enough to intelligently redistribute the budget between business areas. It's important to use end-to-end analytics and track performance. Besides the main financial indicators: revenue, it's necessary to consider narrower marketing metrics. Developing and implementing a new advertising campaign, promoting on social networks, and holding sales and giveaways, all require an assessment of effectiveness.
There are several ways to calculate LTV, one of which is to multiply the time of interaction with the customer by the average receipt and the frequency of their purchases. LTV shows the profit a company makes from a customer. The indicator of customer lifetime value helps to reallocate marketing budgets and make decisions for advertising communications and choice of priority promotion channels.
Another important indicator is CAS (Customer Acquisition Cost). Thanks to it you can estimate how much each new customer costs the company. CAS is the ratio of all marketing costs for a certain period of time to the number of new customers who have purchased.
Time
Evaluating the effectiveness of any strategy takes time. For qualitative assessment, it's necessary to track the indicators in dynamics: compare the results of periods and find relationships with external factors.
Personnel
If a company wants to increase sales, it's necessary to take care of the stimulation of employees. It's important to create conditions where all staff will be in a single information field when everyone knows about the priority metrics for the company. Moreover, it's necessary to develop a system of motivation and KPI – this will help focus all efforts on important areas.
Even a complicated subject like KPI can be made understandable and transparent for an employee if they can see from day one how the system works and what their manager expects from them.
Monthly meetings during which the manager and the employee summarize the results of the past month and set goals for the next one have proved to be an excellent tool. A trusting atmosphere with the manager and the team, as well as clear areas of responsibility and growth, show high results.
Increase Sales: Effective Ways and Useful Tips
Automation of Business Processes
Before you start working with clients, it's necessary to establish cooperation within the company. This will help speed up production processes and logistics, give an opportunity to react in time to changed circumstances, and easily cope even with a significantly increased flow of orders.
The optimal automation option is a CRM system that helps to build relations with clients and stores all information on transactions. It will reduce the influence of the human factor and allow you to control any aspect of the company.
If your online business is focusing on enhancing its web presence, considering staff augmentation for nearshore software development can provide the expertise needed to optimize your digital strategies and ensure that your online efforts are aligned with your business goals. Nearshore destinations typically have a pool of skilled software developers who are well-trained and experienced in various technologies. This allows you to tap into a talent pool that might have expertise in the specific technologies and programming languages you need for your projects.
Implementing Scripts and Workday Maps
This method of increasing the volume of sales is derived from the previous one. The development of clear algorithms of interaction between the seller and the buyer or the manager and the client can reduce the influence of the human factor. Scripts are relevant to sales by phone, through the Internet, or directly in the store.
Cards of the work day are checklists that allow optimizing of work of employees: to plan work time, to achieve a clear sequence of actions, and to minimize the risk of mistakes. The simplest card is a table with periods of time in one column and the employee's activities during this period in another.
Creating a Motivation System for Managers and Salespeople
If a salesperson is personally interested in increasing the average check, selling additional products, or closing a successful deal, he or she will work as efficiently as possible. This can be achieved with the help of a motivation system. 88% of employees are willing to work overtime, and 79% are willing to do work that isn't directly related to their duties – if they feel that their employer cares about them as much as possible.
The easiest and most profitable way to incentivize staff is to introduce a bonus, the amount of which depends on the number of clients or the amount of sales. In addition, you can regularly hold competitions for the title of the most effective employee. The prize can be either a cash bonus or a nice gift, such as a paid trip to a restaurant or spa.
Work on Increasing Managers' Personal Sales
If the business primarily involves distance selling, and negotiating with customers in correspondence or over the phone, you can implement several rules that will help improve the effectiveness of managers:
Set specific goals. For example, finish 50% of all negotiations with a potential client with a deal. If the manager meets the goal, you can encourage him or her with a bonus.
Analyze clients, and anticipate their behavior. This is especially important when dealing with cold calls, already at the stage of the conversation the manager must roughly estimate whether the person plans to make a deal or buy the product.
Study the negotiations. Listening to the negotiations will help managers to analyze their own and other people's mistakes, and to note the successful options for the conversation.
Achieve one hundred percent callbacks. This means that every application on the site should be entered into the database and worked off.
Increase the number of cold calls. If the business involves cold calls, it's important to increase the number of calls to potential customers.
Evaluation of managers' performance is usually assessed according to KPIs. Evaluation criteria are developed depending on the format and direction of work. The most popular options are:
The degree of fulfillment of the department's overall sales plan.
The number of obtained leads or attracted clients.
The number of follow-up requests.
Increase in the average bill, etc.
KPIs can be used to motivate employees to work harder without increasing the permanent part of the salary. However, if there is no connection between performance metrics and actual duties, the employee will be demotivated. That is why it is important for a manager to set clear and understandable quantitative goals.
Also Read More: Making Your Home Unique in 2023: A Guide