Kerala is going through a massive crisis after being struck by a flood that's the first of its kind in the last 100 years. Many people have lost their belongings and houses and many others have passed away.
Two of the biggest contributors of this endeavour to help Kerala is the Indian Army and the fishermen. In addition to that, those who haven't been able to help physically have done so through donations
Recently, a fan of Sushant Singh Rajput arrived on the actor's Instagram page and put forward a simple request on how to donate for the Kerala floods. Sushant was quick to respond to his fan.
Many actors and actresses like Shah Rukh Khan, Amitabh Bachchan and Jacqueline Fernandez have donated money and sent help in every way they can. But it was quite heartening to see Sushant Singh Rajput, who was already helping the Kerala flood victims by sending medical help, donate ₹1 crore for the cause.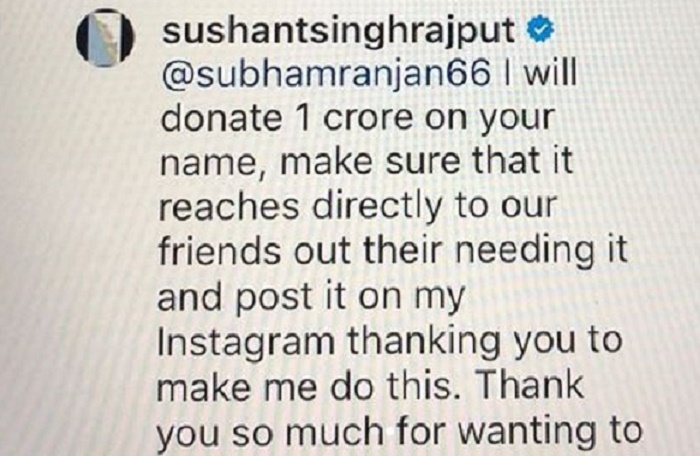 Sushant even went one step further and put up a screenshot of the money that was deducted and thanked the fan for motivating him enough to do this for those who need help in Kerala.
Massive respect for you, SSR. Your contribution will help a lot of people.