Sunny Leone has been part of the PETA Organisation (People for the Ethical Treatment Of Animals) from past 2 years along with other celebs like Shilpa Shetty, Alia Bhatt, Imran Khan and Shahid Kapoor.
Sunny and his husband Daniel Weber are animal lovers. And have put their step forward to become part of the new PETA's campaign. She along with Weber posed naked for the campaign against animal cruelty. The message behind this is – 'Being comfortable in your skin and letting animals be comfortable in theirs.' They wanted to promote animal free fashion. Sunny also did organisation's pro-vegetarian and dog and cat sterilization campaigns. 
Have a look at it: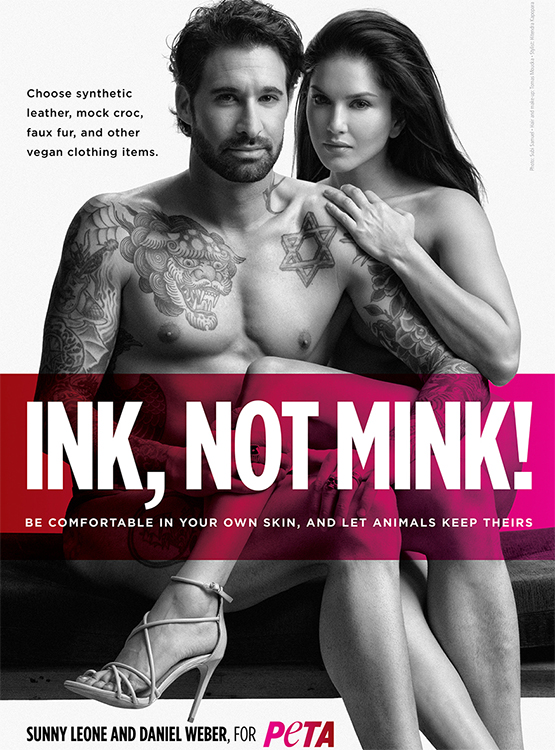 Image Source
Sunny Said "We live in a world with such amazing advances in vegan materials and options for everyone. There is no reason for anyone to support cruelty in any form. Synthetic leather, mock croc, and even faux fur are some of the many great options,".
And Daniel says "We need to be a voice for animals and make sure we understand that, without them, there is no us. We must co-exist and learn to respect,".